Published on Monterey Car Week (FFR Mk4 Cobra)
Father, Son, Son & Cousin FFR Mk4 Cobra Build

Our Factory Five Racing Mk4 Cobra Roadster Replica
On Her Maiden Voyage
By D. Brian Smith
Photography: D. Brian Smith
Author's Note: As of this writing, we've logged over 900 miles on our Factory Five Racing Mk4 Cobra roadster replica. Since this is the very same sports car that is the subject of the book that I wrote, How To Build Cobra Kit Cars + Buying Used, we thought you would enjoy reading about our first test drive of the FFR Mk4 after Dad and I constructed this little road burner. Should you wish to read the whole story, you can purchase the book through Redline Review, in the Marketplace section or at any bookstore that has an extensive Transportation section.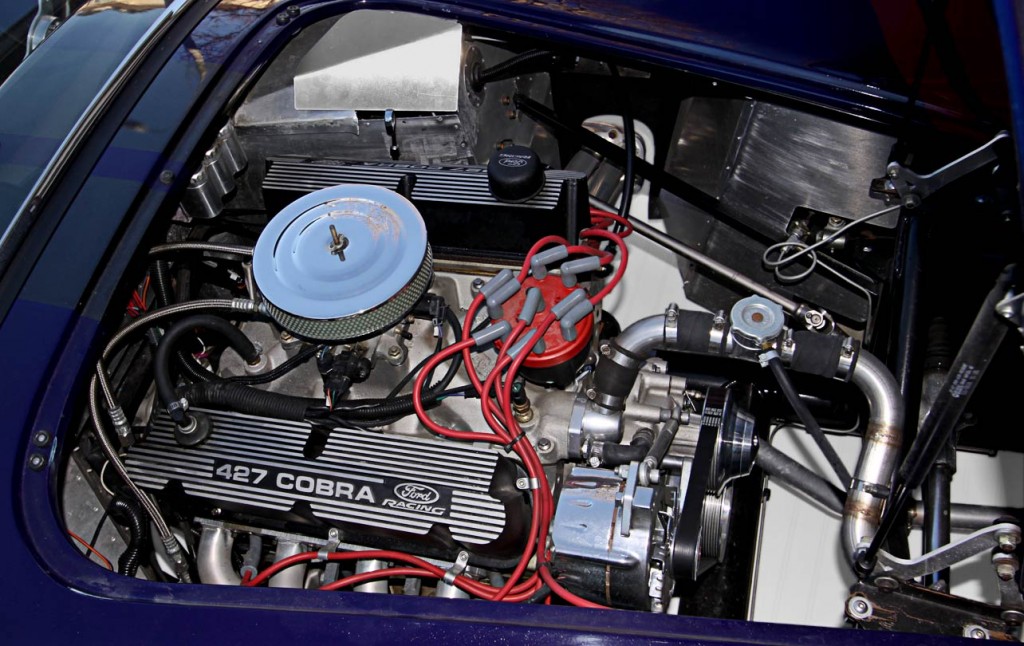 If your Cobra roadster replica is as potent as ours is, make sure you have an abundant amount of respect for all the power that's available to your right foot. The laws of physics dictate that if you have over 500 horsepower and a similar number in the torque department for a sports car that weighs 2,200 pounds, you'd better know what you're doing behind the wheel.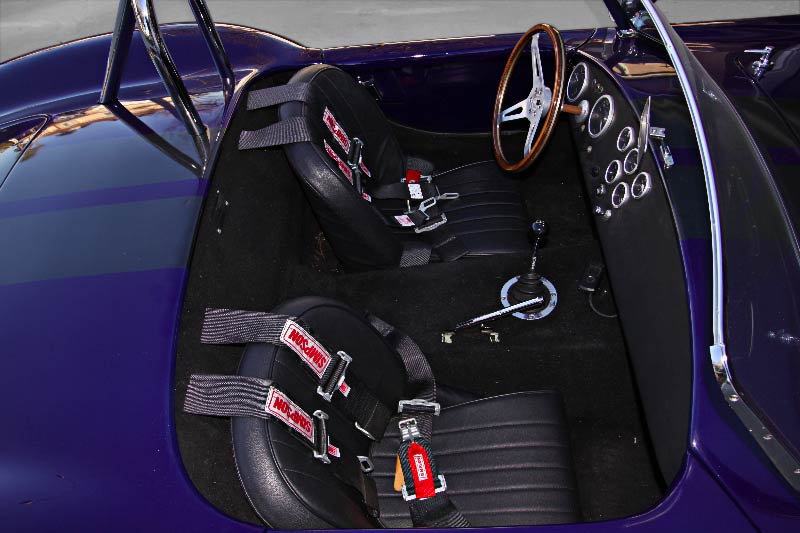 Fortunately, yours truly passed the Bob Bondurant School of High Performance Driving in the four-day Grand Prix Class. Spending three days in a C6 Corvette and one-day in a Formula Ford open-wheel racecar provides a sufficient foundation for piloting a 516.7 horsepower Factory Five Racing Mk4 Cobra roadster replica.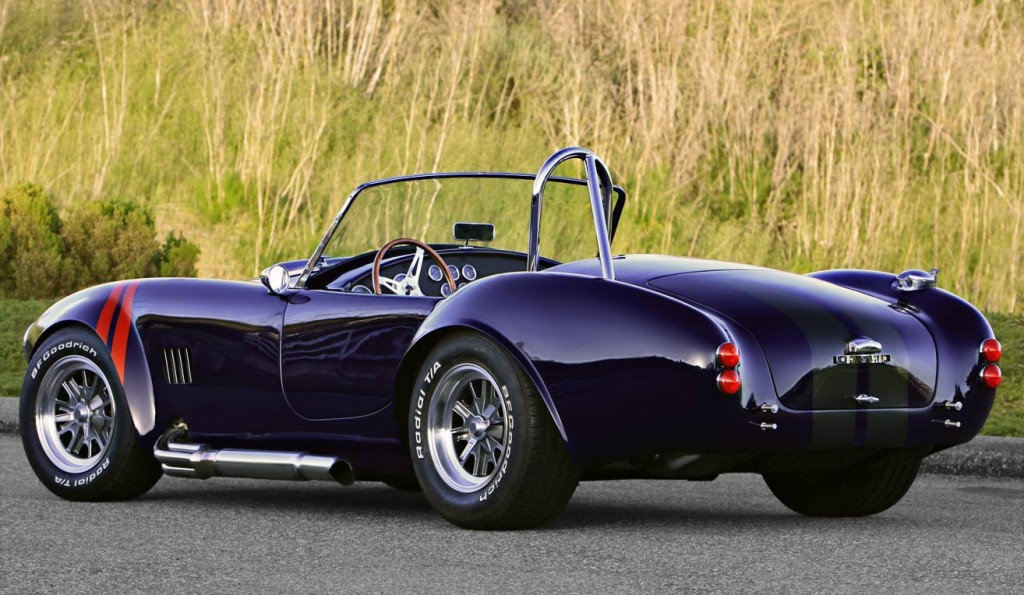 Fire up your new favorite land rocket, ease your Cobra out of the garage and make sure that the clutch is engaging and disengaging properly. With our fire-breathing 427-ci stroker mill making a glorious noise even at idle, we glanced at the gauges in the dash and acknowledged that all was well so far. We coasted out of the garage and tested the brakes on the driveway. Thanks to the Holley Avenger electronic fuel injection, the Mk4 started up easily mere seconds prior to our noisy escape from the confines of the garage. She stops sure, short and straight. We're about to find out how well she drives and runs. After just shy of two years, she is finally finished, thanks to Dad's efforts, my brother Kevin's help and a list of professional automotive experts, who we've mentioned throughout the book.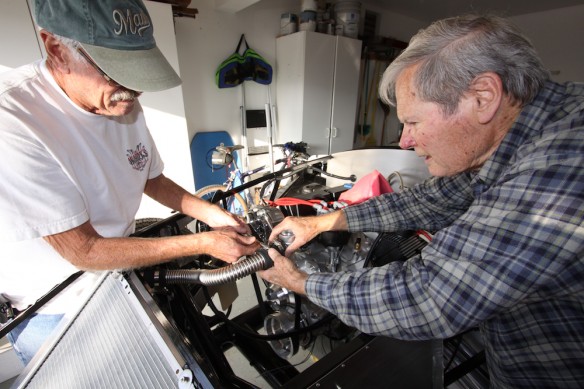 When you're on your first drive, it's a good idea to stay real close to home and perhaps rumble around your neighborhood for the first 15 minutes. You need to get accustomed to your roadster, and as you're well aware, you're not driving a minivan. Most Cobras have a curb weight of around 2,500 pounds, with powerplants that produce from 300 to 700 hp. This power-to-weight ratio makes these Cobras super cars, so take your time and be careful. You don't want to mangle your new roadster on your first drive. There are plenty of You Tube videos on the Internet showing unlucky new Cobra owners doing just that. Don't be one of them. Be a hero, not a zero!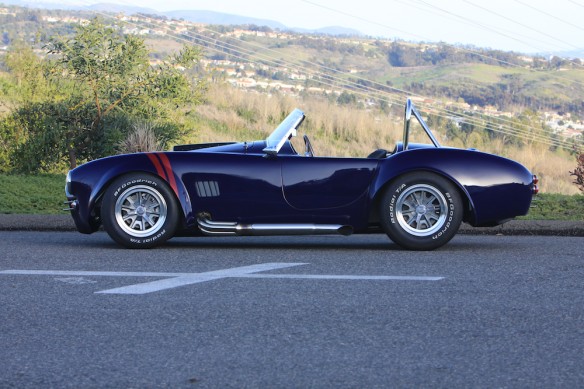 As you drive, listen to the engine carefully. Shift through the first three gears and make sure that the transmission is properly selecting the gear and staying in gear. Listen to the rear end; make sure there is no clunking. Feel how the suspension is operating in the corners and over road bumps. It should drive in a straight line, providing smooth yet firm dampening, track predictably through corners, and brake securely.
Check the speedometer, tachometer, fuel gauge, amp meter, and in particular the temperature gauge. Make sure the engine temperature is within the normal operating range. If it's too hot or cold, you may have a thermostat issue, there might not be enough coolant in the cooling system or the engine may be losing coolant. Make sure the climate controls as well as the heater and air conditioning (if equipped) are functioning properly.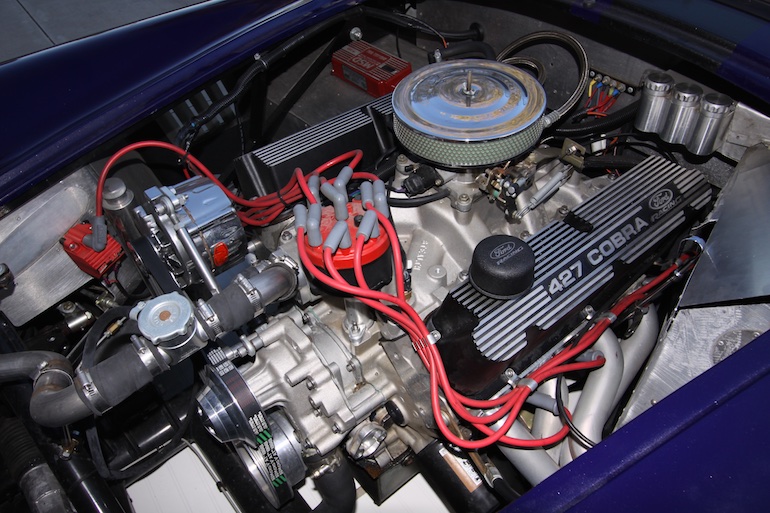 After running the car for 15 minutes, pull into a filling station, perform a visual inspection, and check all fluid levels--engine, transmission, power steering, and so forth. Look for anything that appears unusual or out of place. Look under the hood and under the car for leaks. If there are no leaks, proceed to the next phase of the shakedown test.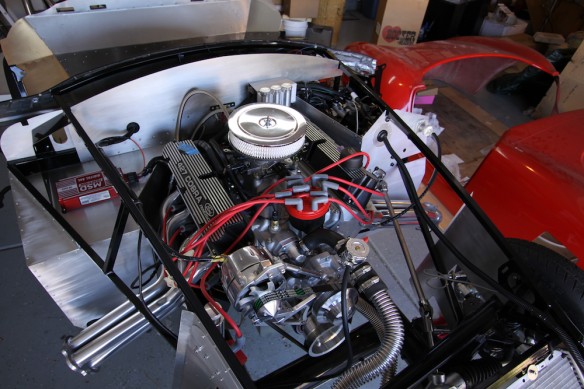 If you can find a large, wide-open parking lot, such as one at a mall or industrial park, use it with discretion to ascertain the running condition of the car. Away from other cars, check the steering again by cranking the wheel from lock to lock. Accelerate to 40 mph and brake aggressively but do not lock the brakes. You want to bed-in the brake pads yet not glaze them over, and at the same time verify operation. If everything is in good working order, you can proceed to the freeway.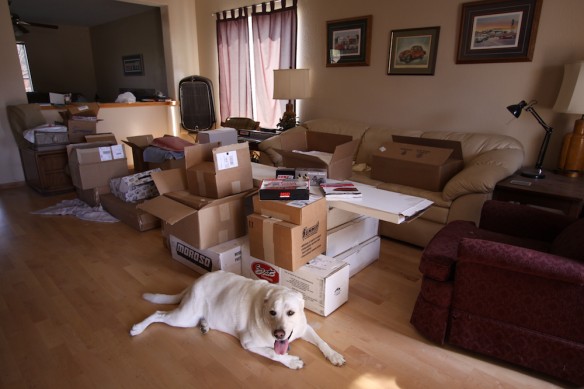 On the freeway, accelerate hard (but not insanely fast) through the gears, once again listening to the engine, transmission, and differential. At this speed, you need to be sure that the chassis feels solid, the car is tracking straight, and the suspension is performing correctly. There should be no vibration through the steering; no clunking, thumping, or other abnormal sounds from the suspension when encountering expansion cracks, potholes, or road ripples.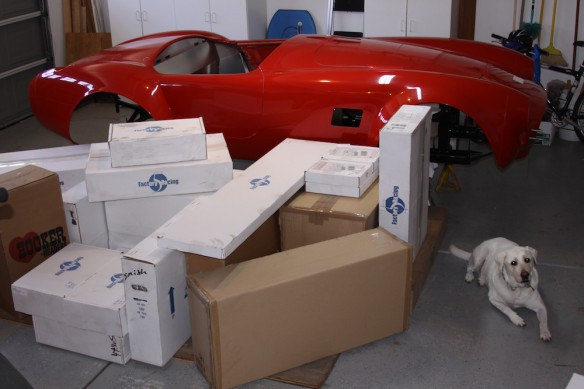 If you do encounter steering issues or suspension noise, these may be attributed to an unbalanced tire, a flawed or out-of-round wheel, a faulty ball joint, or other suspension issues. If you quickly identify and remedy the problem, that's great. But if you need help sorting out the suspension, take the Cobra to a tire service center or alignment shop. A short test drive by a professional will be a great help. As mentioned previously, we're glad that we had the alignment experts give our chassis a professional and thorough going over before we attempted our first drive.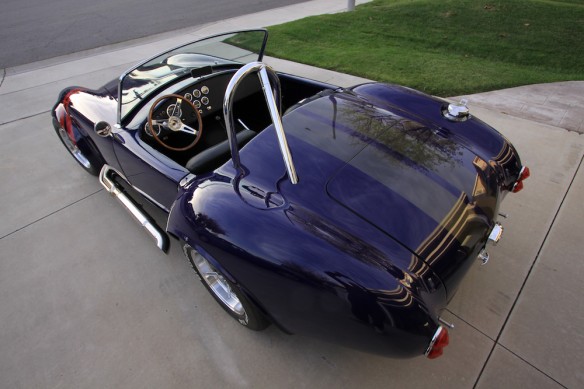 When all systems are fully functional, it's time to conquer your favorite road, road course, or quarter-mile.
On our maiden voyage, the Mk4 performed like a champ. The QMP Racing Engines' built Dart aluminum 427 cubic inch stroker mill with the Dart Pro CNC aluminum cylinder heads seems to have endless torque and horsepower. There's no way we could test the limits of this powerplant on the highways and twisty country roads of America. She'll need to be exercised on a closed sports car racing circuit someday soon. But for now, the engine produces a lusty idle. She's loud enough to set-off three car alarms going 15 miles per hour going up and down our dual cul-de-sac street once.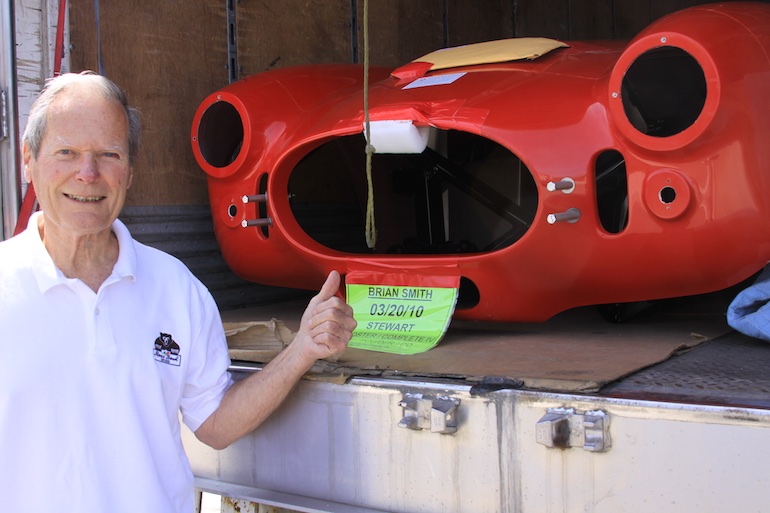 To our knowledge, we've constructed the only FFR Mk4 roadster that has a Tremec T56 Magnum 6-speed manual transmission. We're very pleased to say that this bulletproof trans shifts easy and precisely. Having that 6-speed Hurst shifter by our side and the gearbox attached to it, we feel as though we're piloting a much more current sort of racecar than a replica of the world's fastest production sports car of the 1960s.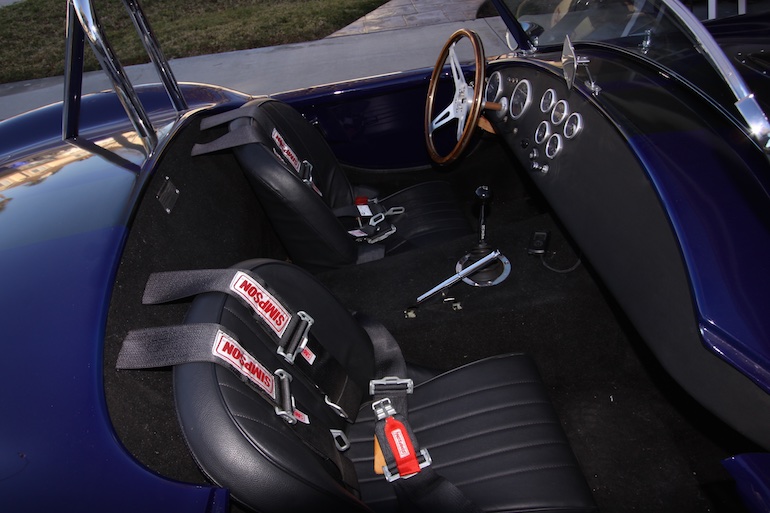 The manual rack and pinion steering on our FFR requires a little bit of muscle at slow speeds, but the steering is precise and gives great feedback. Likewise with the actuation of the cable clutch pedal, a strong left calf muscle is needed to engage/disengage that third pedal, as is the application of the brake pedal for the other calf. Fortunately, being a bicycling enthusiast and former amateur bike racer has served me well, with regard to the muscles in my legs and pressing on the stop and clutch pedals.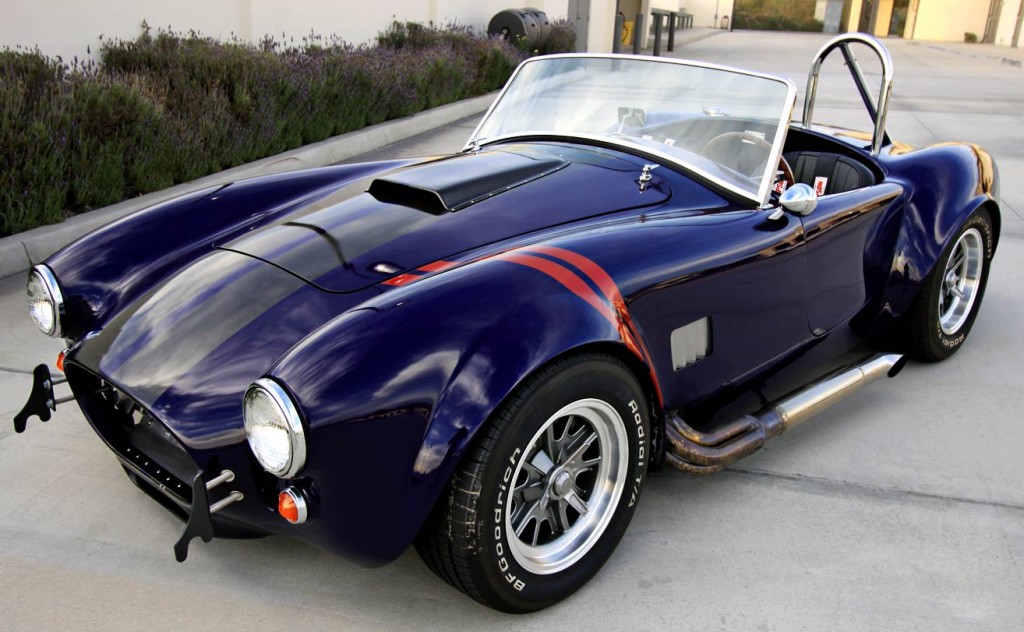 I suppose there's something special about piloting any sort of racecar, which is what the original Shelby Cobra 260, 289 and 427SC were. What makes driving this particular 427SC such a fantastic experience is the fact that we built it, my Dad and I. The feeling that I get every single time I drive our Ultimate Cobra is one of swelling pride and accomplishment. Dad and I have constructed a beauteous beast of a car that handles better and is faster than 95-percent of the cars on the road! We did it! From a fiberglass body on the chassis, 62 aluminum panels, 22 boxes of parts, another 25 to 30 boxes of engine and transmission components, a pile of money, endless enthusiasm and perseverance, we crafted a Factory Five Racing Mk4 Cobra roadster replica that offers stunning and reliable performance and is absolutely beautiful to gaze upon or pamper with yet another coat of auto wax. We're not automotive engineers. We've never worked on an automobile assembly line. However, we are car enthusiasts to the core. Thanks to Factory Five Racing's well-engineered kit and FFR's thorough build manual, we have been successful at creating our dream Cobra replica.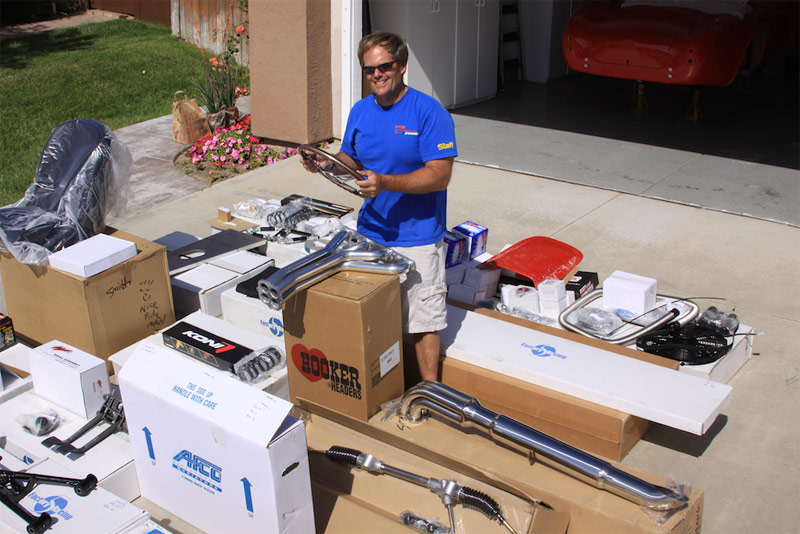 Sure, we made a few mistakes along the way in building her to be our Ultimate Cobra kit car. Still she is less imperfect than the guys who built her and definitely better looking.
I guess we do in fact have the Blacksmith gene after all. Perhaps you do, too. Your last name doesn't have to be Smith for this to be so. You simply need to have a yearning desire to create something with your hands, your brain, your bank account, your spouse's approval and your unending persistence and a commitment to excellence. Of course, it also helps that you have this particular book to assist you in your creative endeavor.
Are you ready to take your journey? If you're anything like us, we know that this is so. You're sure to have mostly triumphs and maybe a few mishaps in your Ultimate Cobra replica building adventure. When you create the sports car of your dreams, you'll be doing something that most haven't done before. We wish you much success and an easy road ahead!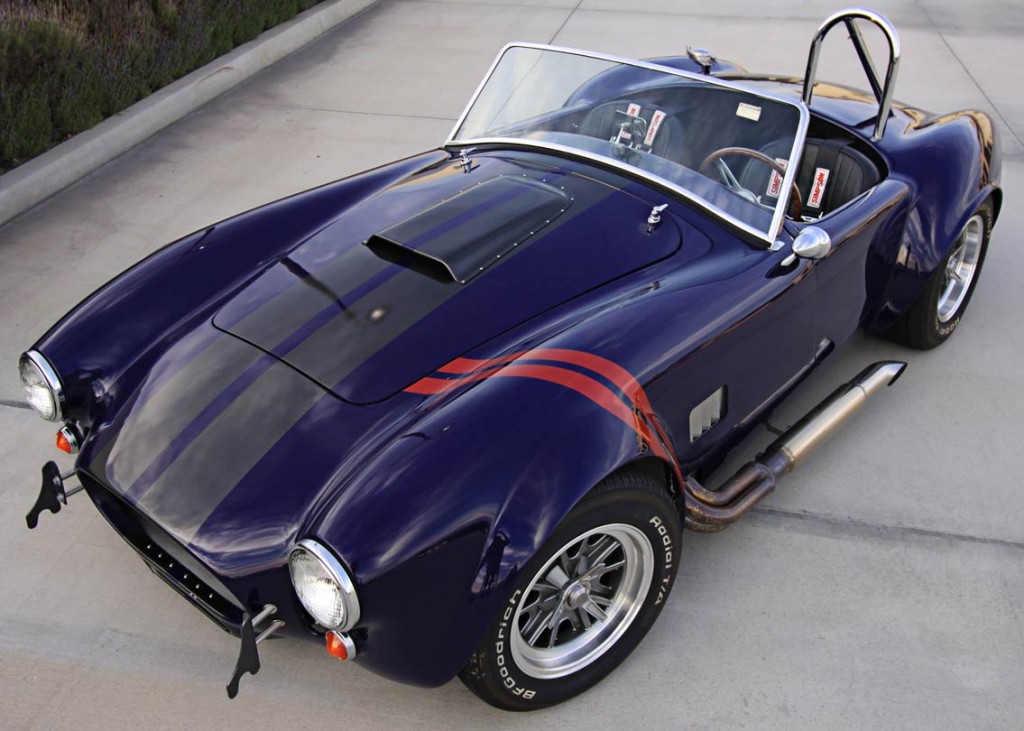 Speaking of roads, there are some twisty bits we'd like to explore and tame. We're off for yet another drive in our Ultimate Cobra. She doesn't have a name yet, but she will once she reveals her full personality to us, something that will most likely happen on the curvier thoroughfares.
If you would like a copy of the book that D. Brian Smith wrote upon completion of the MK4 Build click here or on the book image below for a link to his store. It is a must for anyone wanting to build or buy one of these beauties of the road.