By D. Brian Smith
Photography: Ben Moment & D. Brian Smith

From a bygone era to almost modern, that's the sort of automotive finery you'll be impressed by at the most famous vintage racing inaugural that there is - the Monterey Motorsports Reunion. The 2011 edition boasted an abundance of Ferrari 250GTOs and an exceptionally well curated exhibit depicting the 75 years of Jaguar in racing and Jaguar's illustrious 75 years of existence. Ferraris and Jaguars are epic machines to be sure, but practically every sort of sports and/or racecar that had ever competed was seen or heard from during these captivating days of racing action.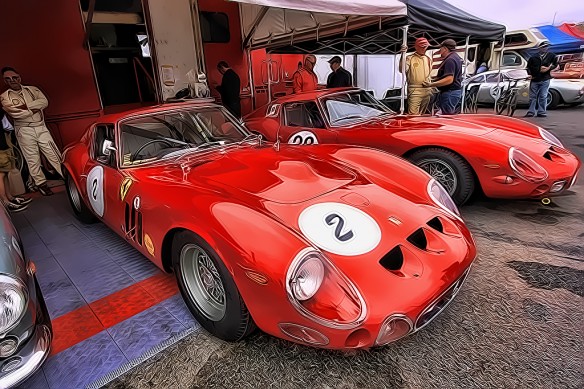 Redline Review simply had to be at Mazda Raceway Laguna Seca to capture all the action. There was no way we could stay away from all those sublime vintage sports cars tackling the infamous corkscrew.
If there's a better track to see the outstanding racing machines from the past, we'd like to hear about it. For now, we'll head to Monterey every August and cover the Motorsports Reunion. We're of the opinion that these glorious racing machines are at their best, when they're at full song and careening through the corkscrew. That's when we can discover the skill of the drivers, see the suspension working on these historically significant automobiles and reminisce about the days when these cars were brand new and tearing up racetracks all over the world. The simpler, slower paced times that these cars came from are a part of our youth. Seeing them at speed on a track and in their element is imminently satisfying for all of the senses. We realize we're all car nuts and speed freaks, thanks to these beautifully engineered and designed racecars that captured our hearts when we were learning about the great world before us. They're what we dreamed about driving, owning and racing, when we were young and there were no limits to our imagination. In many ways, these racing machines appear even better before our eyes than what we could conjure up in our noggins.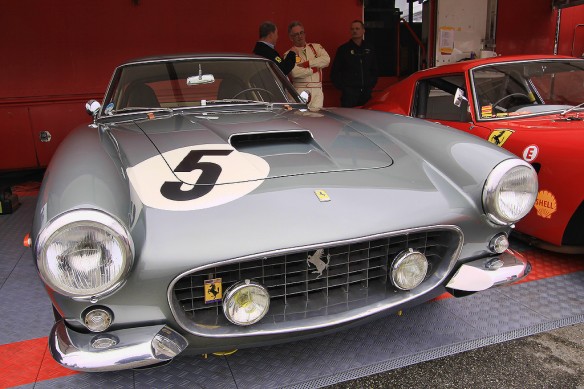 2011 was the first year that both Mr. Photoman, also known as Ben Moment and yours truly were able to cover the Monterey Motorsports Reunion together as the mighty team that is Redline Review. For this reason, we pulled out all the stops. Ben had his heavy artillery, in terms of photography gear, at his disposal. In fact, he loaned me one of his extra camera bodies, since it put my little digital camera obscura to shame.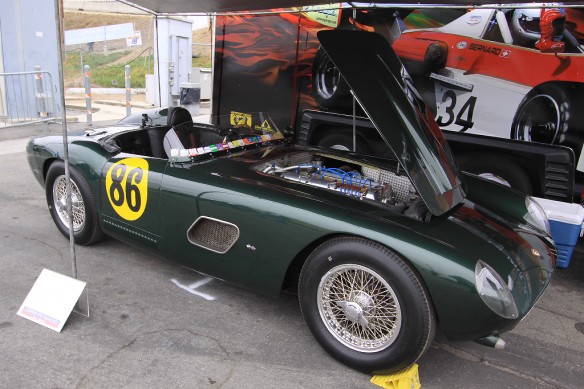 During our photo shoot fest, Ben managed to be invited into the Red Bull hospitality area for V.I.P.'s. While I was running around photographing the paddock area, Ben was mingling with the beautiful people at the track. A bit later on, while I choked down a box lunch in the press tower, Ben was checking out some of his photos from the morning and eating gourmet food. He called my cell phone and went on about how he was treated like the King of Mazda Raceway and suggested that I walk over to where he was and get inside the V.I.P. area. When I attempted doing so, security wouldn't let me enter. Of course, Ben found this to be endlessly entertaining and amusing. He made me wait several minutes standing outside the gate before he gave the hospitality crew from inside the thumbs up to let me in. Surely, he'll never let me forget that little episode of being put in my place. I can only hope that the tables are turned in 2012. We shall see.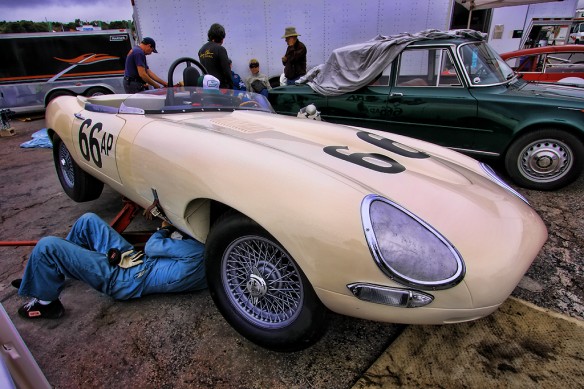 Until then, enjoy the gallery of photos we've collected and know that the only way you'll see better than this is if you're right along side us at the 2012 Monterey Motorsports Reunion. Since you're already fans of Redline Review, you know why RR is the best - It's All About Speed.