SEMA 2010 - Las Vegas, Cool Cars & Beautiful Girls
By D. Brian Smith
Photography: D. Brian Smith
The Specialty Equipment Market Association (SEMA) is a trade organization for the automotive aftermarket arena that contains a varied group of manufacturers, distributors, retailers, publishing companies, auto restorers, street-rod builders, car customizers and auto restylers, car clubs, race teams, automotive journalists and more. Every November, SEMA hosts the SEMA Show in Las Vegas, NV at the immense Las Vegas Convention Center. At the first SEMA Show some 46 years ago, the founding companies had a tiny, yet enthusiastic and successful tradeshow.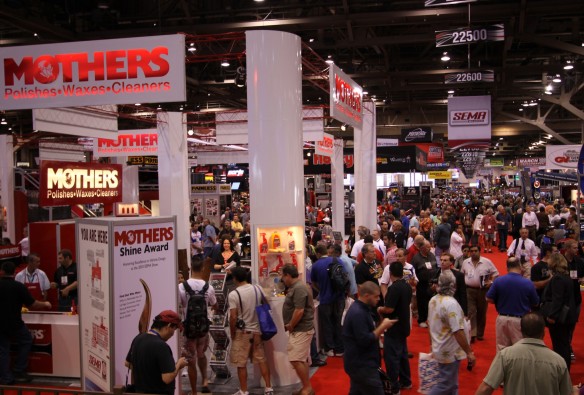 Several years have passed since I've been to SEMA, and I've never been there while working at the editorial helm of Redline Review, so I decided to make a road trip. With the exception of an ineffective air conditioning system, my 1990 Mazda Miata provided reliable transport and even enabled me to fly under any highway patrolman's radar, despite wearing its original hue of Easter Egg Blue. I arranged my trip to enable me to do a minimum amount of driving while in Sin City by staying at an off-Strip hotel that was reasonably priced and within walking distance of the Las Vegas Convention Center and the Strip.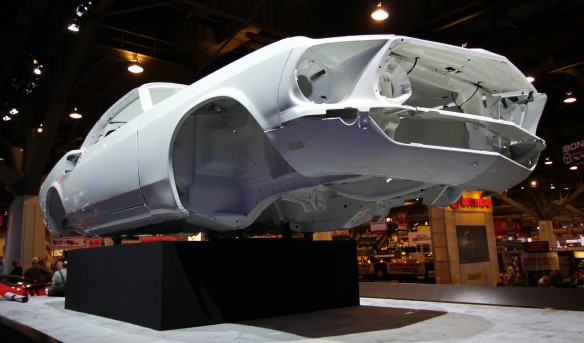 SEMA 2010
Arriving at mid-day on second show day Wednesday, I was able to check into the hotel and drop my luggage in my room before making the jaunt to the Convention Center. On Wednesday and Thursday, I must have walked 20 miles during my stay.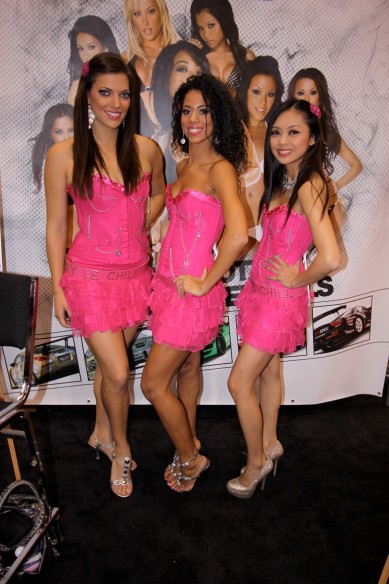 I'd have to say that the 2010 SEMA Show was almost as big as ever, which is a noteworthy achievement in our recovering economy. There were companies big and small showing their new products. I enjoyed seeing creations from well known car builders, like Chip Foose and the Ring Bros. Several new automobile manufacturers had their first foray of displaying some of the company's freshly customized machines. Indeed, Audi had a nice exhibit for the first time. From talking with several of Audi's employees, I learned that the top flight German carmaker was ecstatic about the enthusiasm the show goers had for the Audi brand. With a multitude of automotive buyers from SEMA companies around the globe, the show was exceedingly well attended.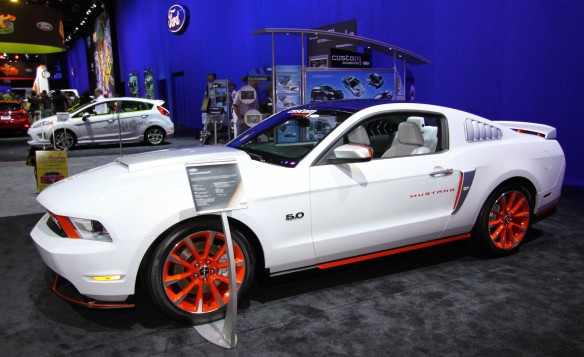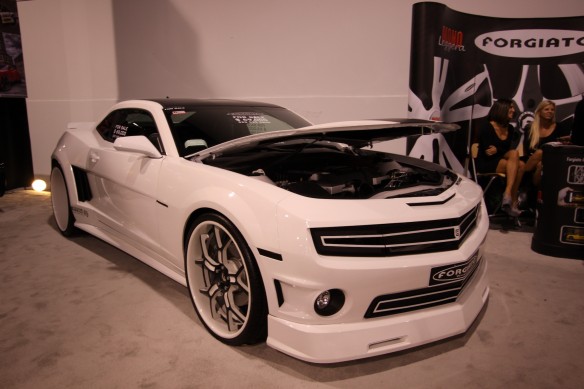 I saw several former colleagues and fellow automotive journalists, visited with many automotive aftermarket companies that I've worked with over the years and was taken out to dinner by CarTech Books Acquisitions Editor, Paul Johnson. In fact, Paul took me out to dinner at Gordon Biersch Restaurant & Brewery on Wednesday night. I've been hired to pen one on building the ultimate Cobra replica, which I'm creating in the garage with my Dad and brother.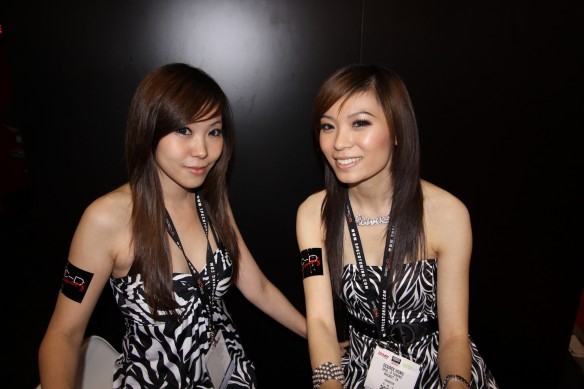 Speaking of that awesome C. car replica that is underway at home, it's a Factory Five Racing Mk4 roadster. Of course, I did have an opportunity to catch up with FFR's President, Dave Smith, at the Factory Five Racing booth. Dave kindly introduced me to Bob Tasca II, Bob's wife and Bob Tasca III. The Tasca's are famous for owning the largest Ford dealerships in the country, and Bob III is a mightily talented and successful drag racer.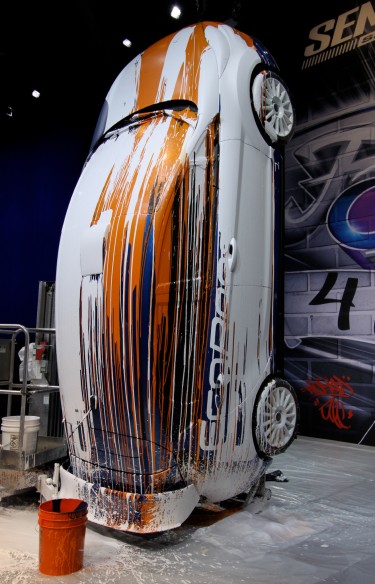 Even though I missed working on the Cobra with my Dad those days I was away in Sin City, I have to say that it's the most fun I've ever had at SEMA. My main mission was to get people I've worked with in the past on several magazines introduced to and excited about Redline Review, the new automotive magazine on the 'net. Thanks to all those who wish Redline Review well. We'll keep you coming back for more of all that's fast and cool, with special emphasis on the automotive enthusiast arena.