By D. Brian Smith
Photography: D. Brian Smith

If you've hung out on the pages of Redline Review for the past several years, reading our articles and checking out our way cool photos of cars at rest and at speed, you know that there are certain traditions that we participate in every year. One such can't miss car show is the annual L.A. Roadsters Show. The L.A. Roadsters Show is always held on Father's Day Weekend, and for the last many years, it has been at the L.A. County Fairgrounds.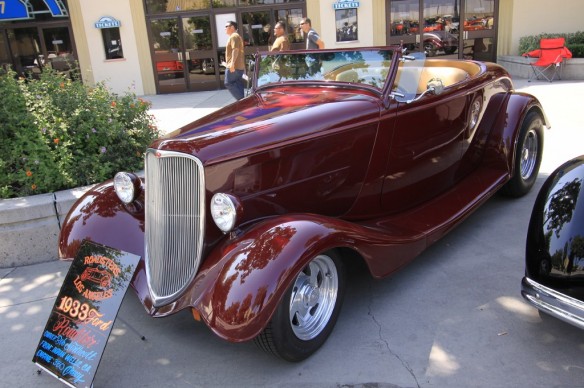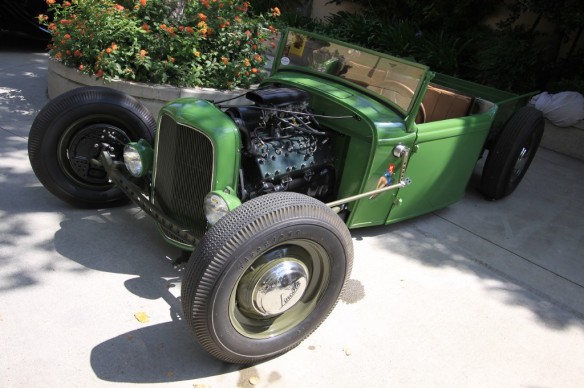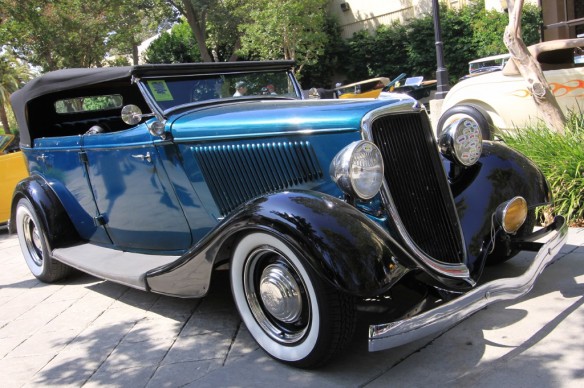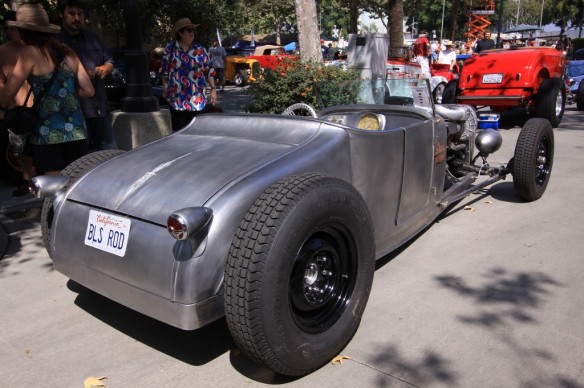 Non-Californians may not be aware of this, but the L.A. Fairgrounds aren't actually in Los Angeles County. The L.A. Fairgrounds are actually in Pomona County. Seems sort of strange doesn't it? Now you have yet more ammunition in your belief that California is the Land of Fruits and Nuts.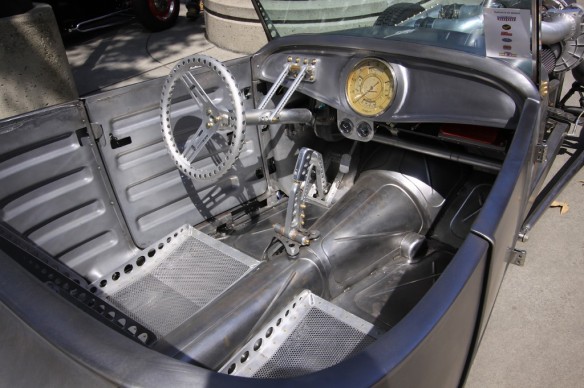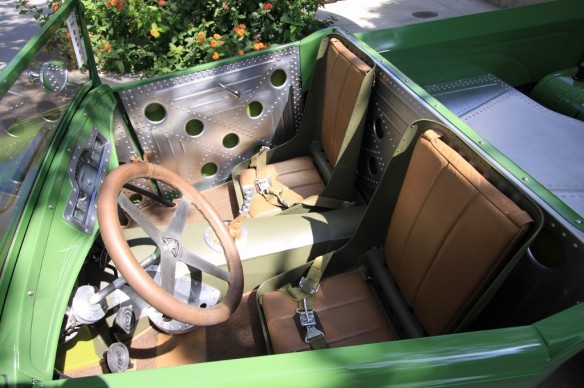 That adage may well be true. I'm just lucky that I reside here, but was born in Miami Florida, which makes me the exception to the adage.

Before I sidetracked myself by providing the California Geography lesson, I was talking about automotive traditions. One such automotive tradition that Redline Review pays strict adherence to is going to the L.A. Roadsters Show with my Dad every Father's Day Weekend. Going to any car show with Dad is always a treat, but it's that much more special, when the event falls on Dad's Day or Father's Day Weekend.
For 2012, Dad and I rolled out of our Oceanside beach bum abode at around 8 am and managed to get to the Pomona Fairgrounds for the show at around 9:20 am on Saturday of Father's Day Weekend. Going on Saturday brings up another tradition. It's stupid to go on Father's Day Sunday, since the cars and the swap meet parts will feel picked over or feel and look like leftovers. In other words, the show's off the boil by Sunday. What self-respecting gearhead would wait to go to a car show on the last day of the event? I ask you? I shouldn't even have to bring this up, but I will, in an effort to instruct the younger generations of gearheads that are coming into the old car/auto enthusiast hobby.
Upon our arrival in Pomona at the L.A. Fairgrounds (go figure), we jointly stated before casting our eyes lovingly on the old street rods, okay remember to pick your favorite car of the show. That's another tradition of any car show or race that we attend. There's always a favorite. After all, we're living in a Republic, in a veritable Democracy. We pick our favorites here, unlike in some Communist country.

So, without further adieu, why don't we stroll the show? Dad and I will point out some of the hot rods and custom machines that caught our fancy. We also have a photo of our favorite street rod of the L.A. Roadsters Show 2012, but we won't divulge which car it is until the last captioned photo. Yes, that's right. We both picked the same car. Great minds and gearheads often think alike.
If you and your pops don't have some of these same sort of car show/auto race traditions yet, it's never too late to start. You might surprise yourself at how much better you and your old man get on, if you start spending some quality old car time together. Give it a go and remember where you got the idea, at Redline Review, where It's All About Speed and spending some quality time with your Dad, especially on Father's Day.