Chassis No.Engine No.Gearbox No.Body No.670005W 1011-8JH 612F 1007
The fifth XK 120; the first LHD example imported to the U.S.
The only XK 120 originally finished in Blue Sheen
Beautifully restored by marque expert
Recipient of the prestigious XK60 Diamond Award for Excellence
JCNA slalom record holder for 1949–1961 XK 120, 140, and 150
Includes weather gear and exceptional original tool roll
One of the most significant XKs extant
Editor's Note: Thank you RM Sotheby's for permitting Monterey Car Week to publish these captivating photos and the article on a rare 1949 Jaguar XK120 alloy bodied roadster. It will be crossing the auction block in August 2019 at the RM Sotheby's Monterey, CA Auction.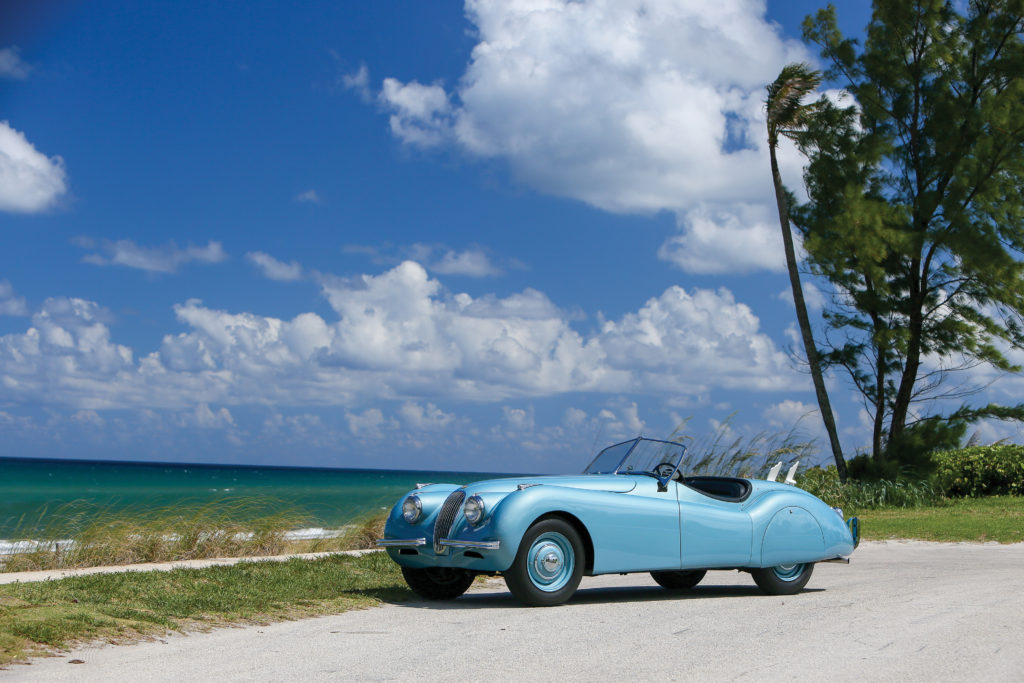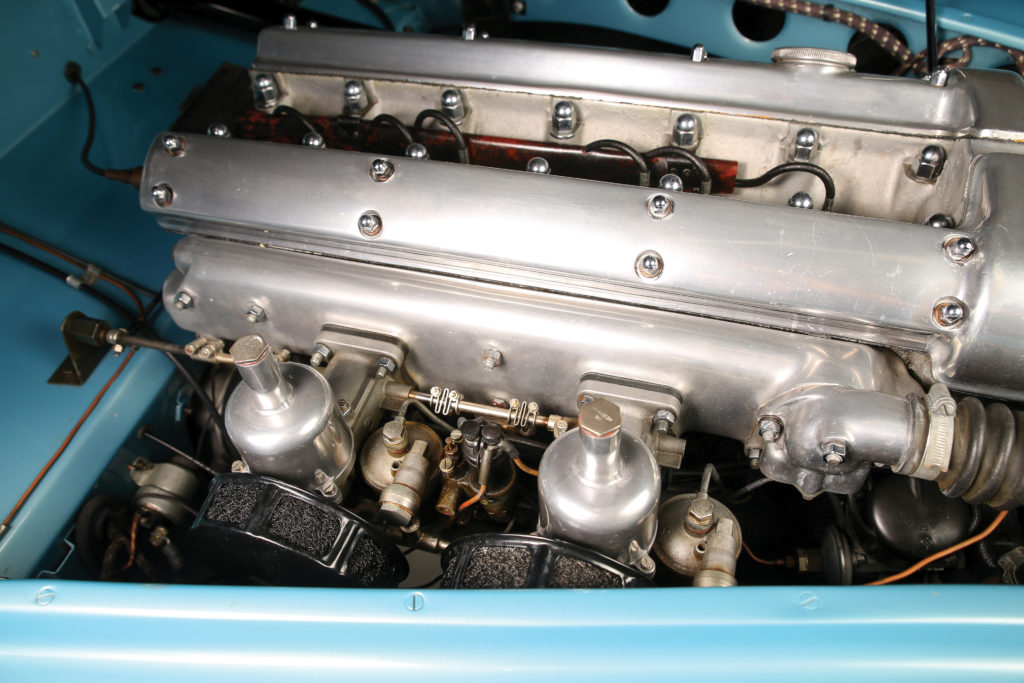 Only 240 hand-built, alloy-bodied XK 120 roadsters were produced, and this exceptional example, chassis number 670005, was the very first XK 120 imported into the United States. It left the Jaguar factory in the non-standard color of Blue Sheen, the only XK 120 originally finished in this beautiful color. Dispatched on 17 August 1949, it was the fifth left-hand-drive XK to leave the factory and the first destined for America, imported by noted New York distributer Max Hoffman. Shortly after receiving the car, Hoffman brought it to the second annual Watkins Glen Grand Prix, where it was used as the official parade vehicle prior to the start of the weekend's main event.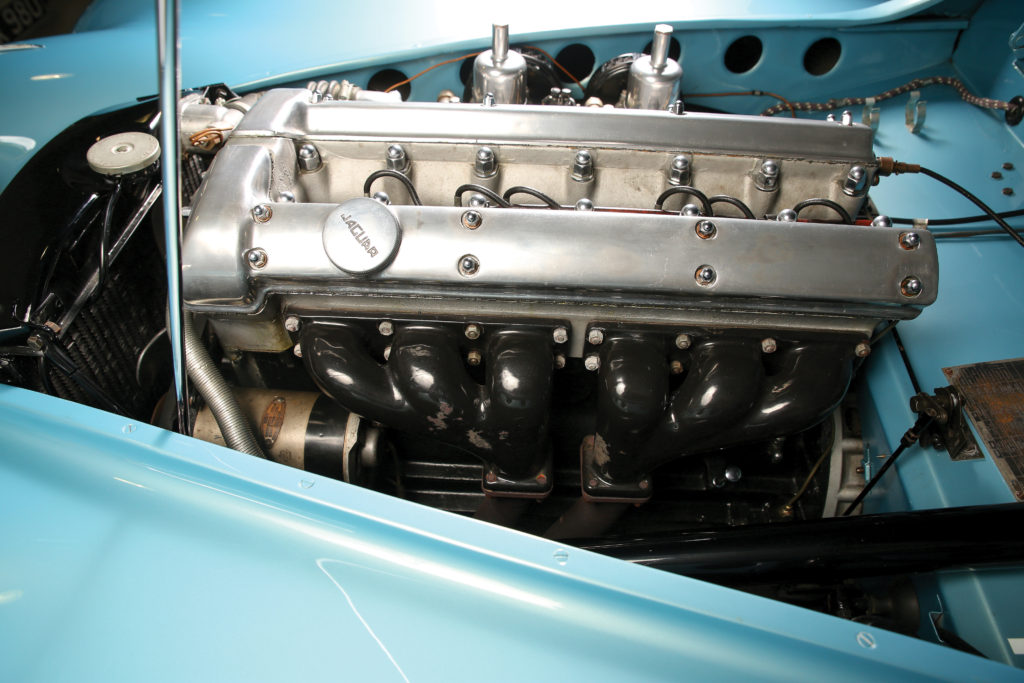 Either during or just prior to the Watkins Glen event, 670005 was sold to Austin James of New York. The next owner was Donald Batchelder, followed by the Brockman family in 1957. The Brockmans would retain the car for the next three decades before selling it in 1985. When discovered, the car was complete but in need of restoration. Between October 2005 and June 2008, the XK 120 was treated to a no-expense-spared restoration by the foremost Jaguar specialist in the United States, JK Restorations of Oswego, Illinois. It was refinished in its stunning original combination of Blue Sheen over a two-tone blue leather interior.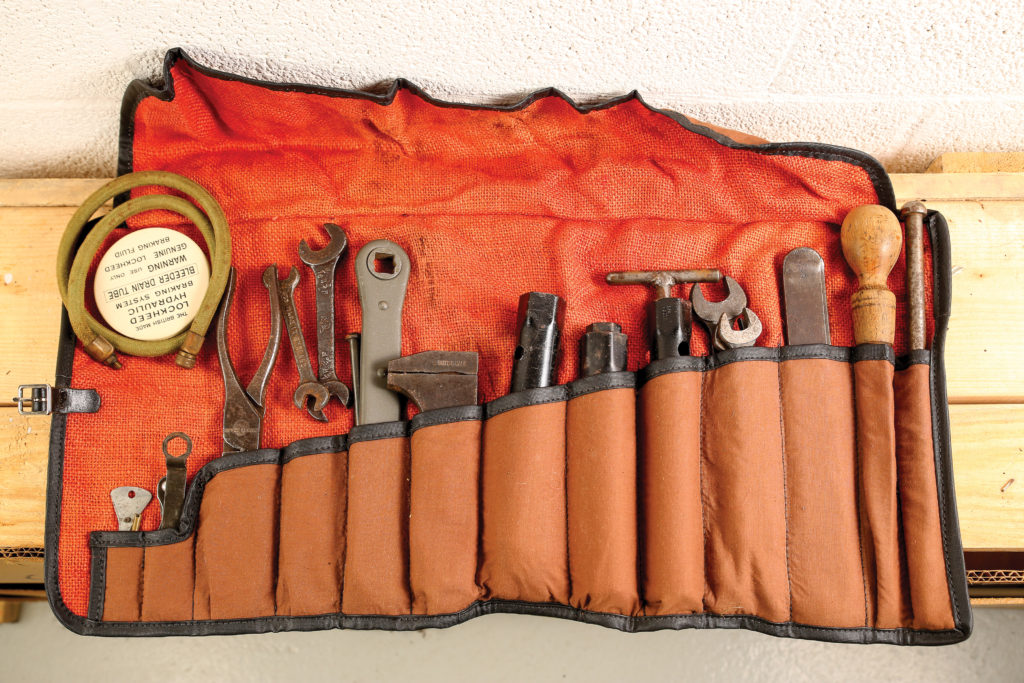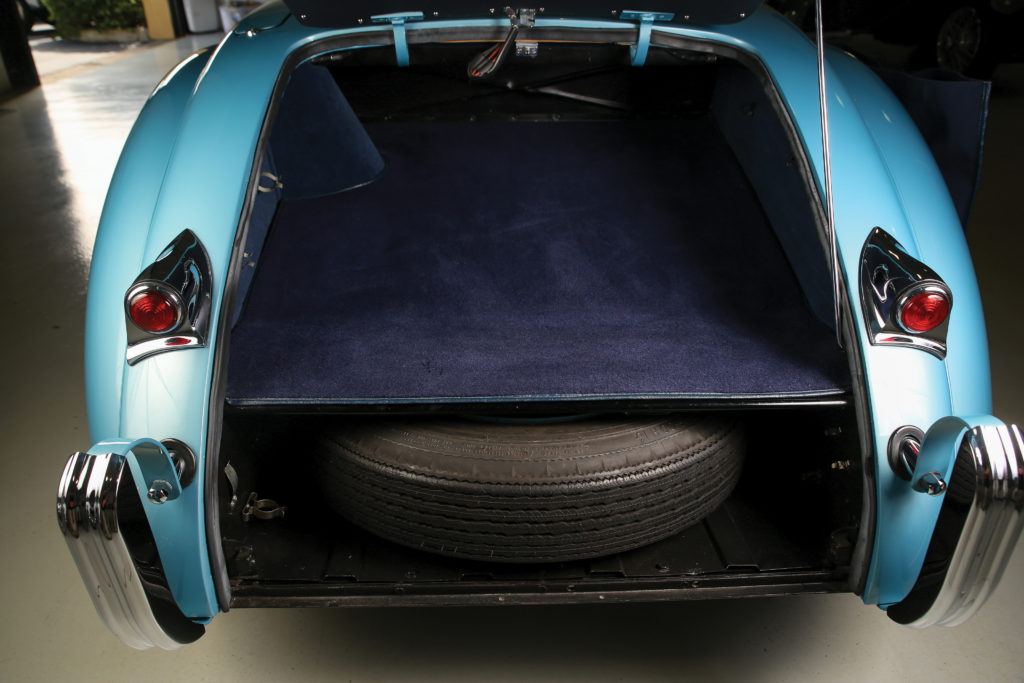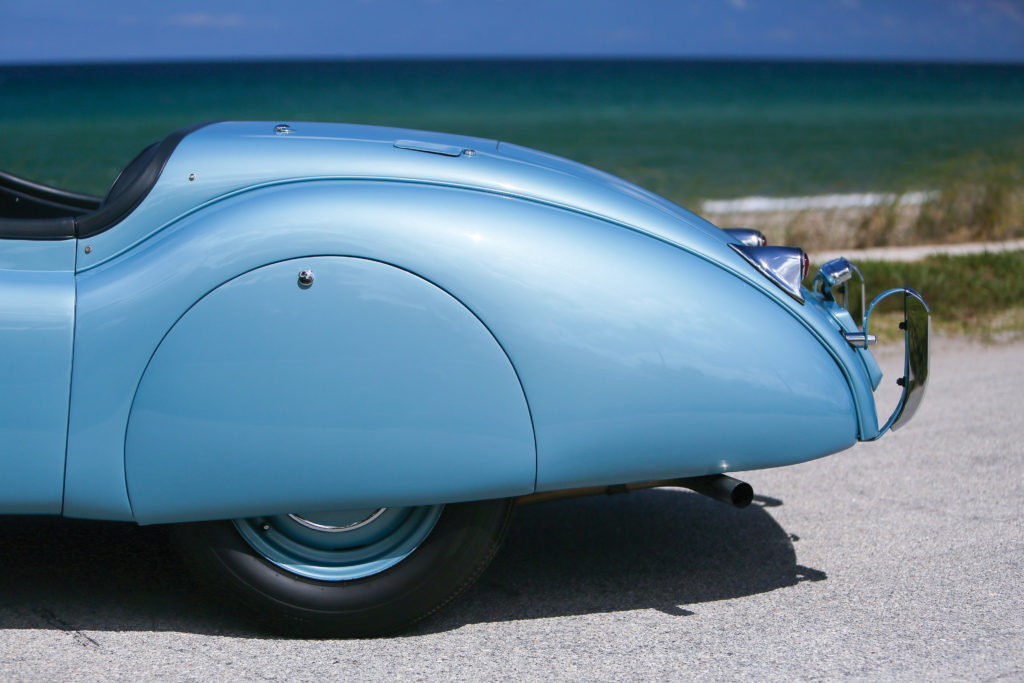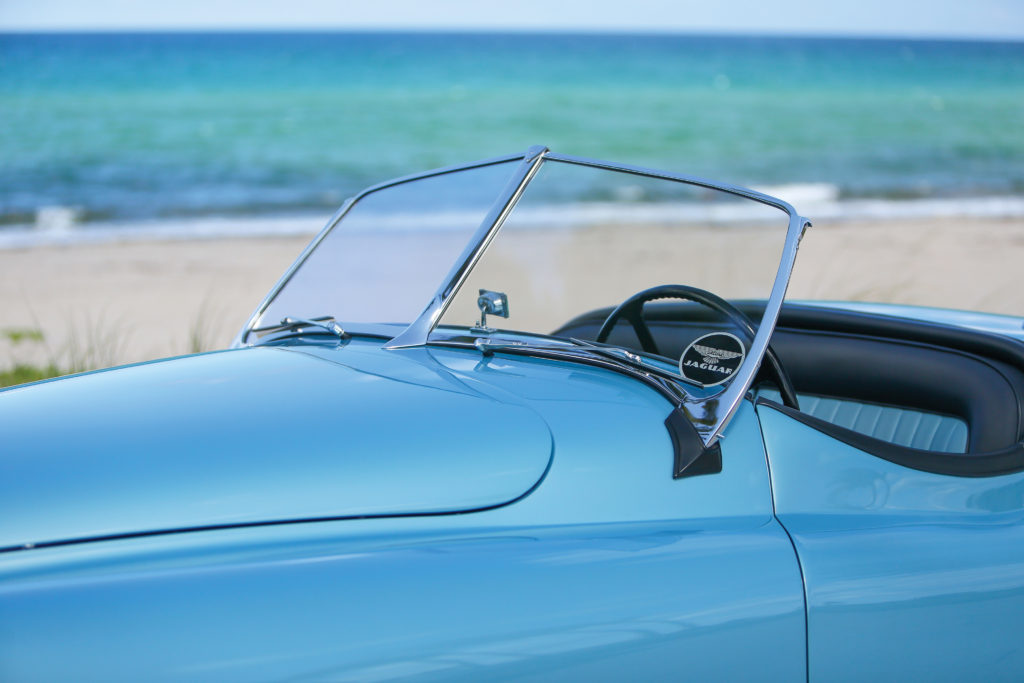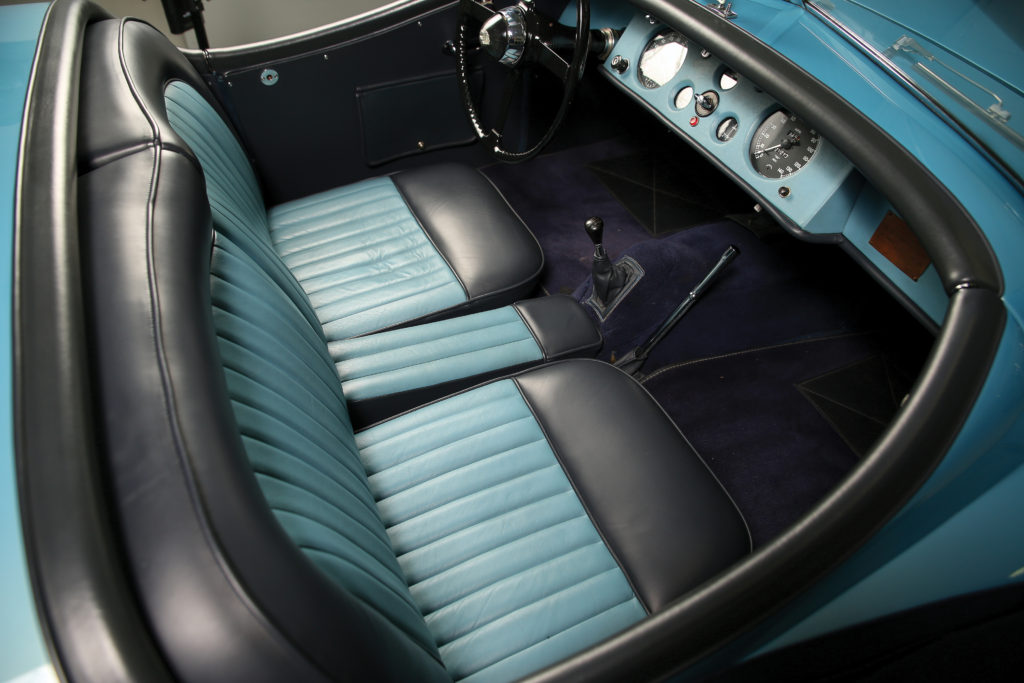 Upon completion, the Jaguar was exhibited frequently, beginning at the Amelia Island Concours d'Elegance in 2009. At the JCNA biennial Challenge Championship in San Antonio, Texas, this XK 120 Alloy captured the 2009 Concours Champion award in Class C02 (Champion Class). Subsequently, at the 2009 Jaguar Club of Florida Concours, the roadster was bestowed with Best of Show and Best of Class honors, scoring a perfect 100 points. At the Suncoast Jaguar Club Concours later that year, it received yet another 100-point judgment and received 1st Place in the Champion Class. Chassis 670005 was judged at an average score of 99.99 points by JCNA for the 2009 Concours Championship season. Additionally, 670005 won the JCNA award in both 2009 and 2010 for 1st Place in Slalom Class B (1949–1961 XK 120, 140, and 150) and in so doing recorded the fastest time in JCNA history, eclipsing the previous record set in 1997. The car has been fastidiously cared for as part of an East Coast collection since and presents splendidly today, including its weather gear and an exceptional original tool roll.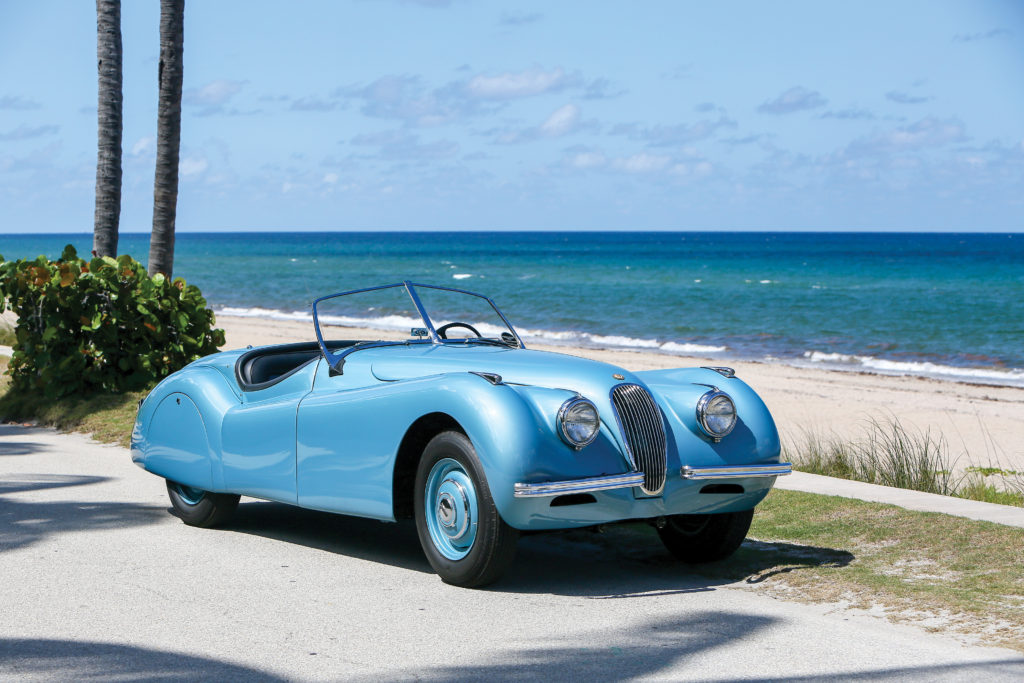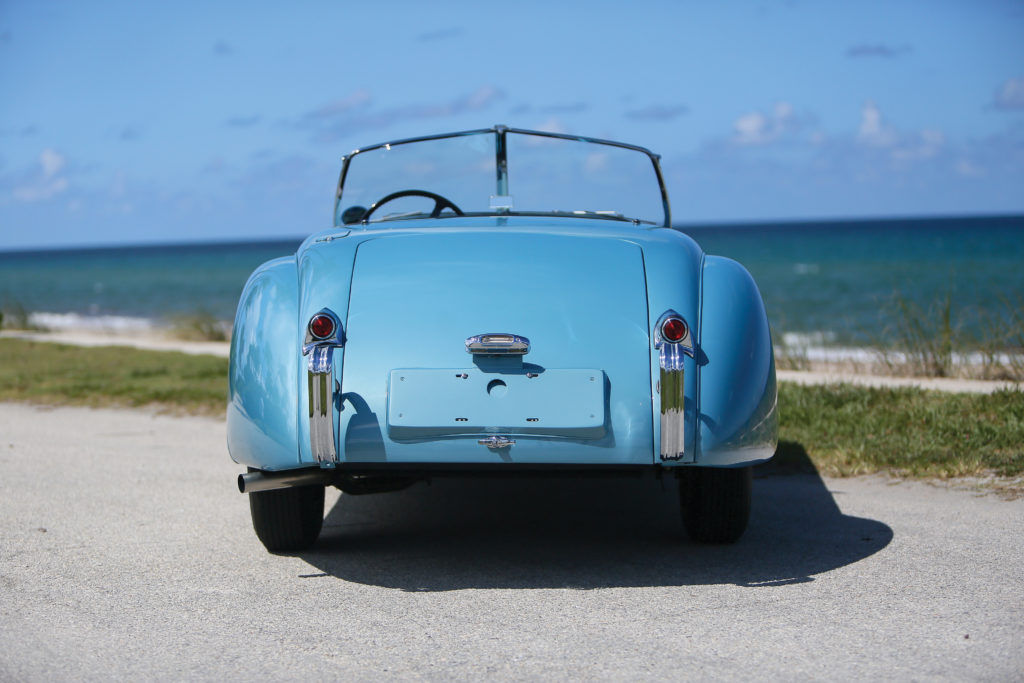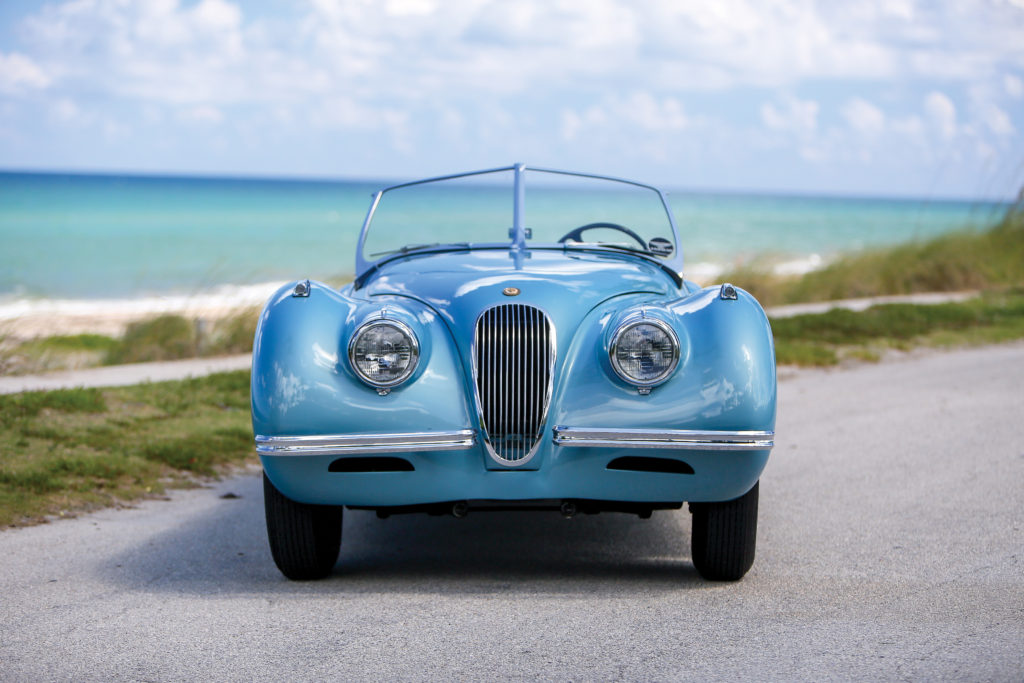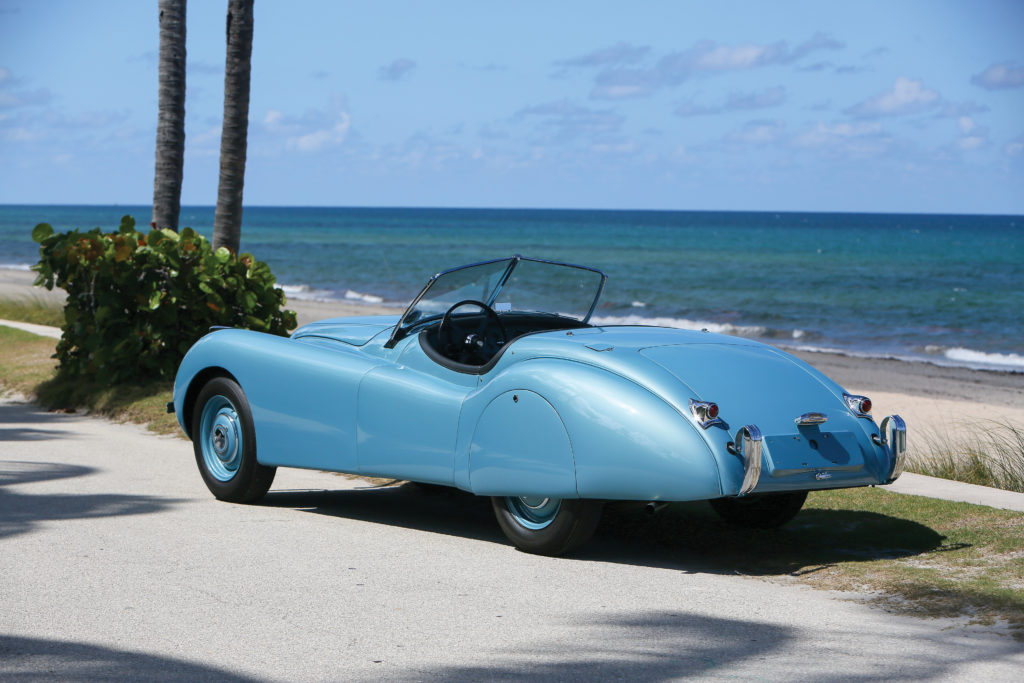 Perhaps the words of Jaguar historian and respected author Phillip Porter describes this stunning XK 120 best: "a truly exceptional XK 120, both in regard to its history and condition…In my opinion, it is without question one of the most important Jaguar XKs still in existence."