Published in Monterey Car Week (2015 Pebble Beach Concours)
By D. Brian Smith
Photography: D. Brian Smith & Ha Le Smith

Every year the Pebble Beach Concours d'Elegance does it again. The 2015 Pebble Beach Concours was as wonderful in its own way as previous Concours have been. Without exception this Concours is always my favorite automotive event of the year. The history of this show and the venue, these are the two ingredients that make the Pebble Beach Concours d'Elegance the amazing event that it is.
Because I don't know all of Pebbles illustrious history the venue is what makes this car show so special to me. Pebble Beach and Monterey and Carmel and Pacific Grove are all some of the most compelling locales in all of California. To have these towns overrun with the best automobiles from the advent of the Industrial Age during mid-August each year, and to have the best of the best cars on display at Pebble Beach Golf Links on Sunday overlooking the Pacific Ocean is a surreal or rather a Utopian spectacle to experience. It's like having your best dream all day on Sunday in mid-August, and then you're back to reality and work on Monday, from sublime to everyday life.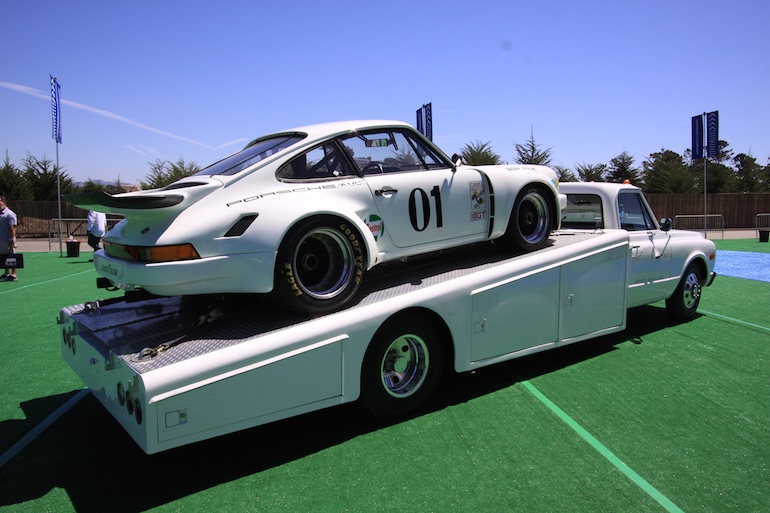 There were 219 automobiles from 29 U.S. states and 16 countries that competed on the 18th fairway of Pebble Beach Golf Links. A 1924 Isotta Fraschini Tipo 8A F. Ramseier & Cie Worblaufen Cabriolet, owned by Jim Patterson/The Patterson Collection, from Louisville, Kentucky came away with the Best of Show prize at the 2015 Pebble Beach Concours.
The entire field of automotive splendor was a feast for all of the car lovers who participated and spectated. Special classes included a celebration of the 75th anniversary of the Lincoln Continental and the 50th birthday of one of my favorite marques of all time -- the 1965 Shelby GT350 Mustang. To commemorate the GT350's birth many exceptionally rare Shelby prototypes and one-offs were on display, including the very first GT350 and one with a Guardsman Blue vinyl top. Word on the street is that when Carroll Shelby first laid eyes on that medium blue vinyl topped Shelby, he said That looks like sh##. We won't build another one like that, or words to that effect. The bonus for that car's current caretaker is that he has an ultra rare, one-off Shelby that Mr. Shelby thinks looks like sh##, but that makes it worth all the more. Score one for the guy with the ugly GT350!
Postwar Cunninghams, a cadre of Auburn Boattail Speedsters, some elegant Duesenbergs, a bevy of beautiful DuPonts, a few Bugattis, a large representation of Ferraris and other noteworthy historic automobiles and vintage motorcycles rounded out the field of glory on Pebble Beach Golf Links 18th fairway.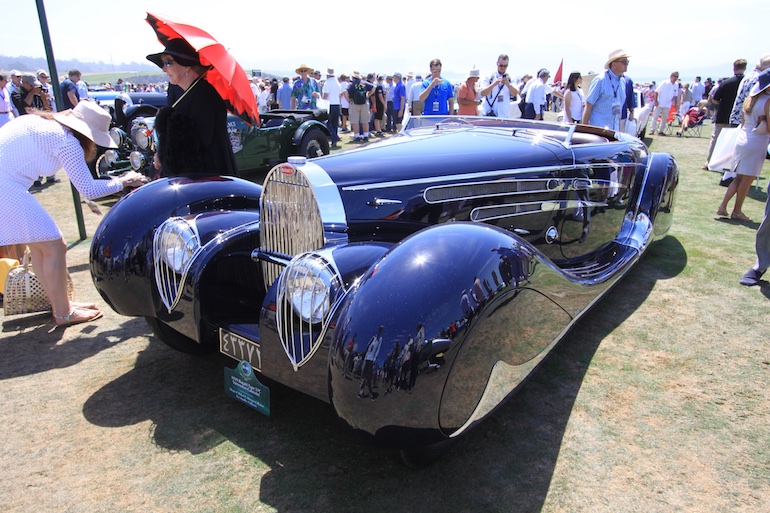 The sun was shining more than it ever has on that 2015 Pebble Beach Concours Sunday that I can ever remember, but it may have been because I was there with my new wife, Ha Quang Hoang Le Smith. Friends were beginning to believe that it was a great myth that I would ever be lucky enough to be married to such a wonderful woman. Well, thanks to my wife I will have great luck for the rest of our lives and into eternity. Thank goodness for me, Ha Quang loved being a part of Monterey Car Week. In fact, she would like us to move there. Whether we move or not, we'll be covering the Pebble Beach Concours in 2016. You may rest assured of that fact. Until then, take a gander at some of the exceptional cars on exhibit in the photos below. We've also included a list of many of the winners, as provided by the Pebble Beach Concours d'Elegance.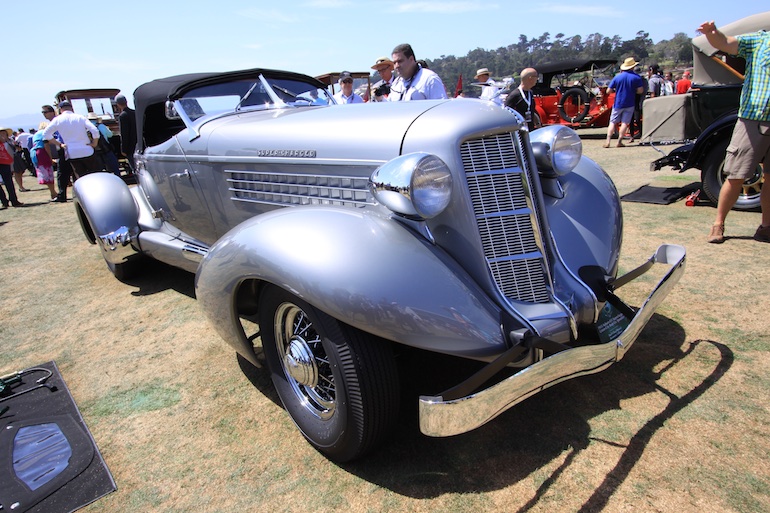 Best of Show
1924 Isotta Fraschini Tipo 8A F. Ramseier & Cie Worblaufen Cabriolet
Jim Patterson/The Patterson Collection, Louisville, Kentucky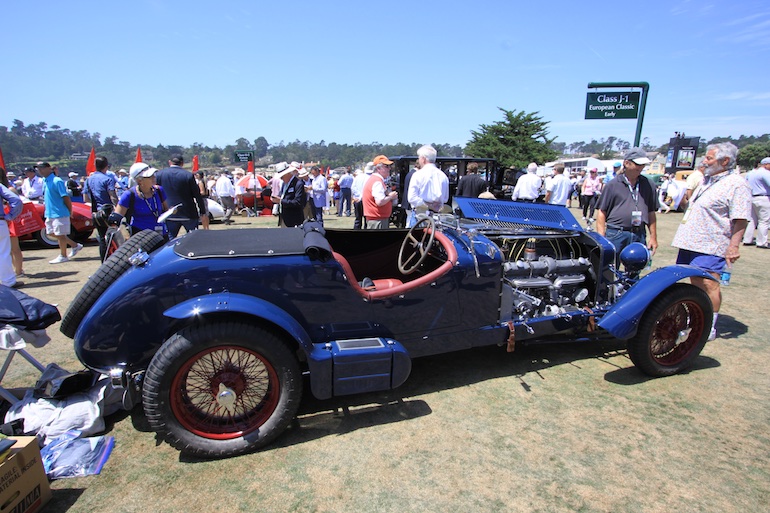 Best of Show Nominees
1914 Rolls-Royce Silver Ghost Kellner Torpedo Phaeton
Doug Magee Jr., Wolfeboro, New Hampshire
1937 Delahaye 145 Franay Cabriolet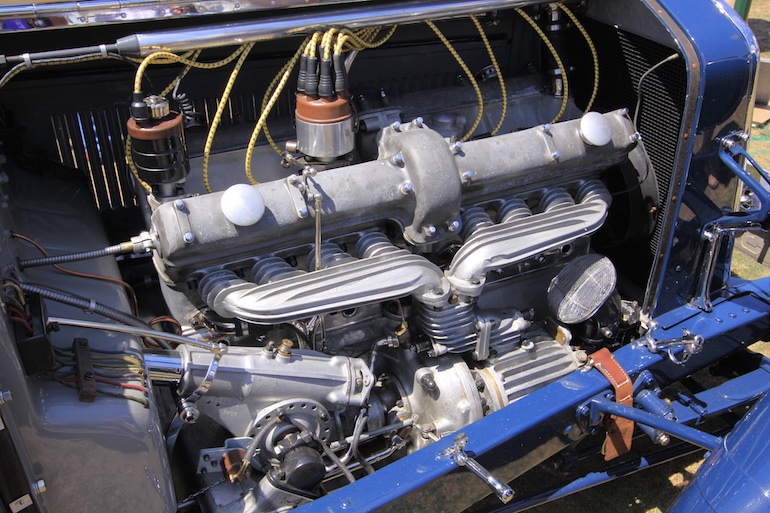 Sam & Emily Mann, Englewood, New Jersey
1953 Abarth 1100 Sport Ghia Coupé
Grant Kinzel, Calgary Alberta, Canada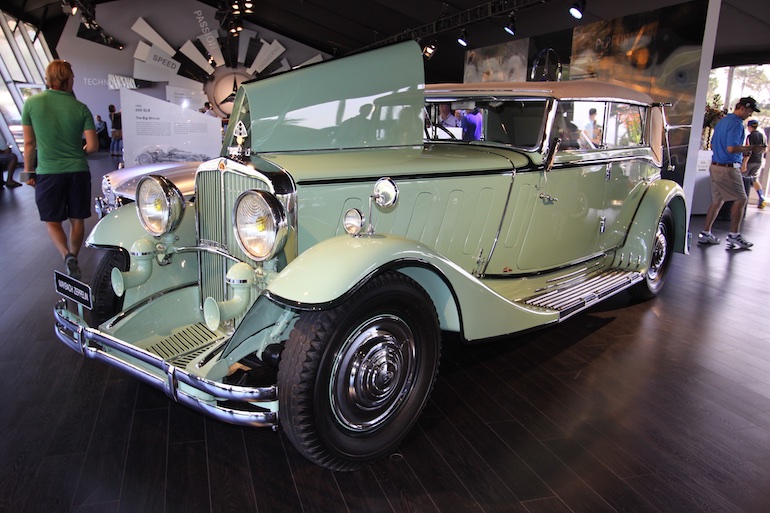 Most Elegant Awards
 J.B. & Dorothy Nethercutt Most Elegant Closed Car
1932 Rolls-Royce Phantom II Continental Figoni & Falaschi Pillarless Berline
Don Williams, Danville, California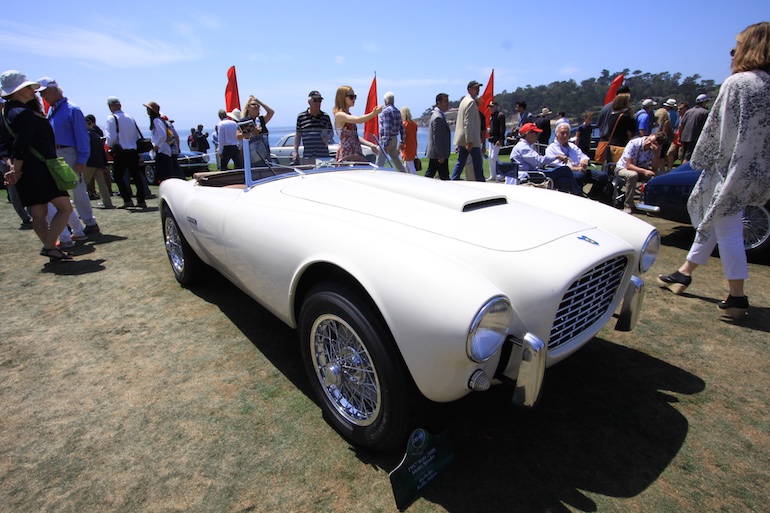 Gwenn Graham Most Elegant Convertible
1937 Delahaye 145 Franay Cabriolet
Sam & Emily Mann, Englewood, New Jersey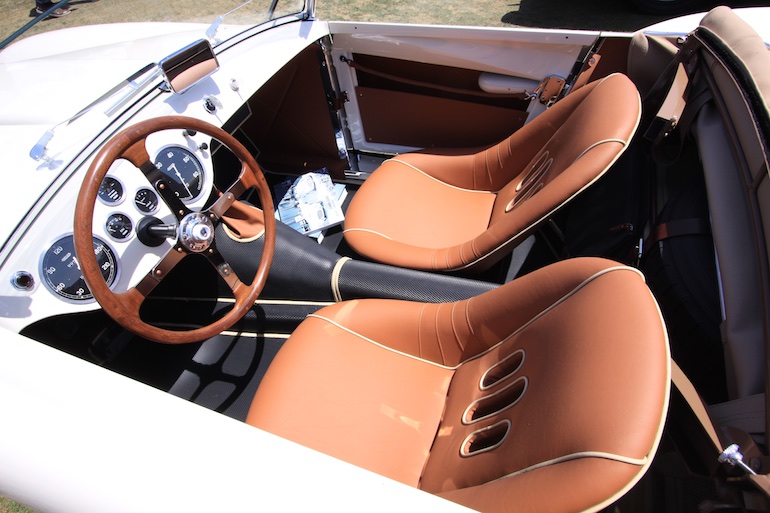 Most Elegant Open Car
1914 Rolls-Royce Silver Ghost Kellner Torpedo Phaeton
Doug Magee Jr., Wolfeboro, New Hampshire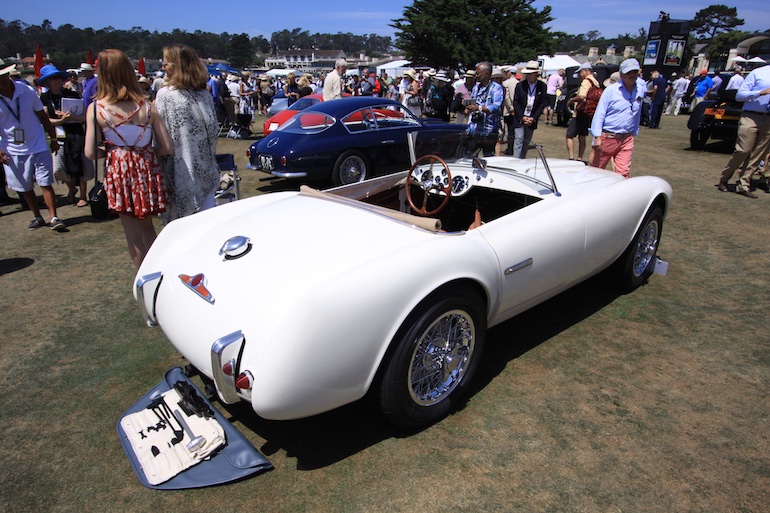 Strother MacMinn Most Elegant Sports Car
1938 Alfa Romeo 8C 2900B Touring Berlinetta
Jon Shirley, Medina, Washington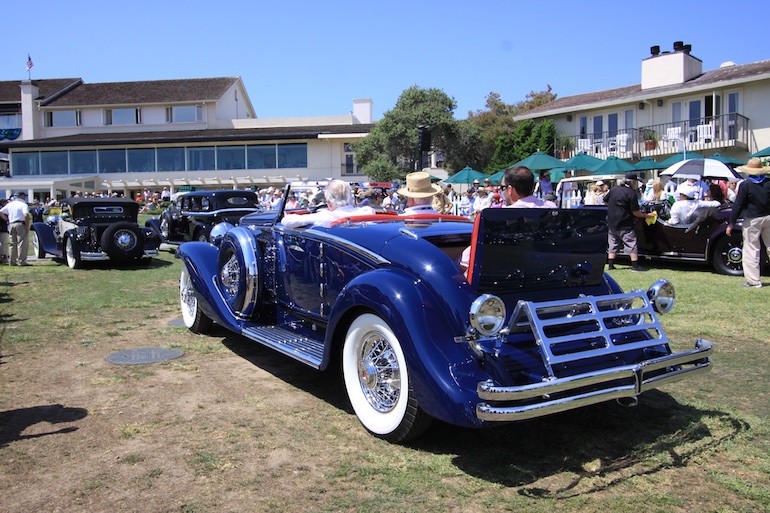 Special Awards
Alec Ulmann Trophy
1929 Hispano-Suiza H6B Hibbard & Darrin Cabriolet de VIlle
Hulsbergen, Freienbach, Switzerland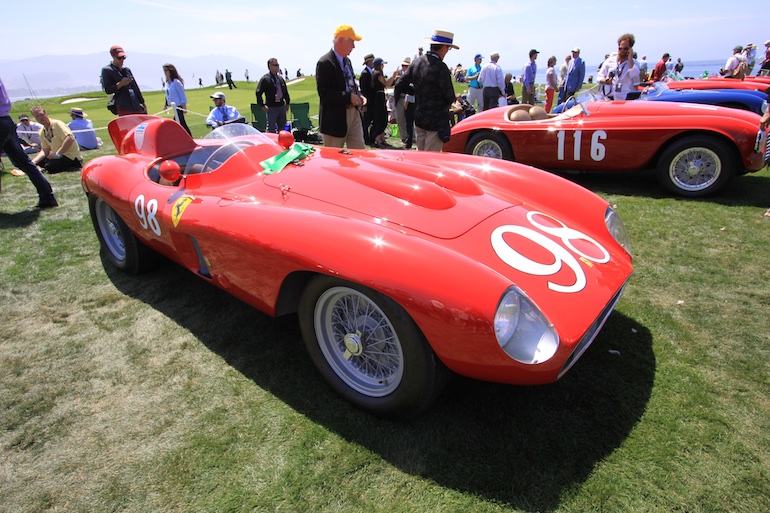 Ansel Adams Award
1923 Mercer Series b6 Sporting
Kirk M. Pumphrey, San Jose, California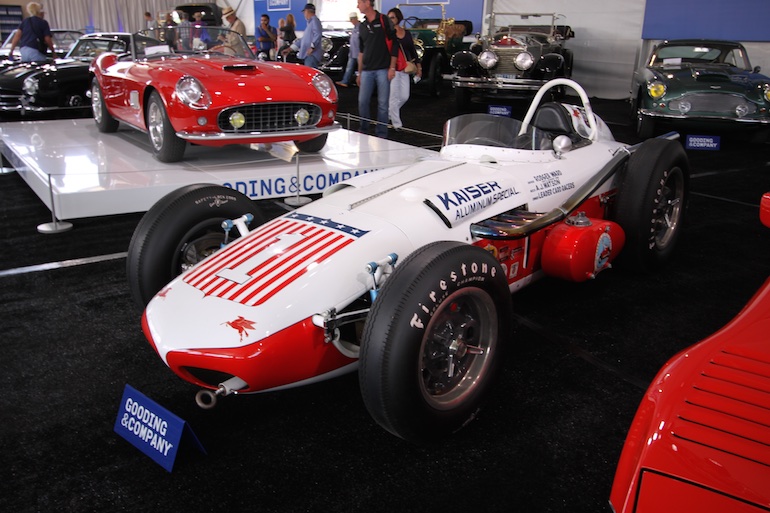 Art Center College of Design Award
1955 Maserati A6G 2000 Zagato Coupé
Jack Croul, Corona Del Mar, California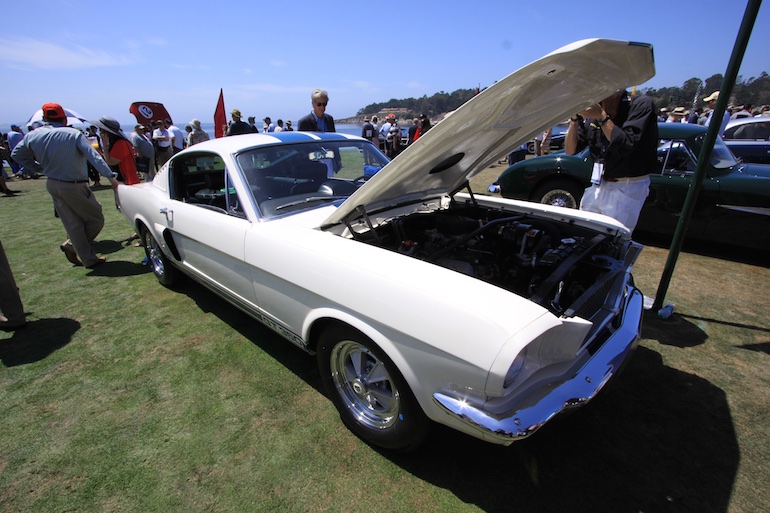 Briggs Cunningham Trophy
1953 Cunningham C-5R Roadster
The Revs Institute for Automotive Research, Inc., Naples, Florida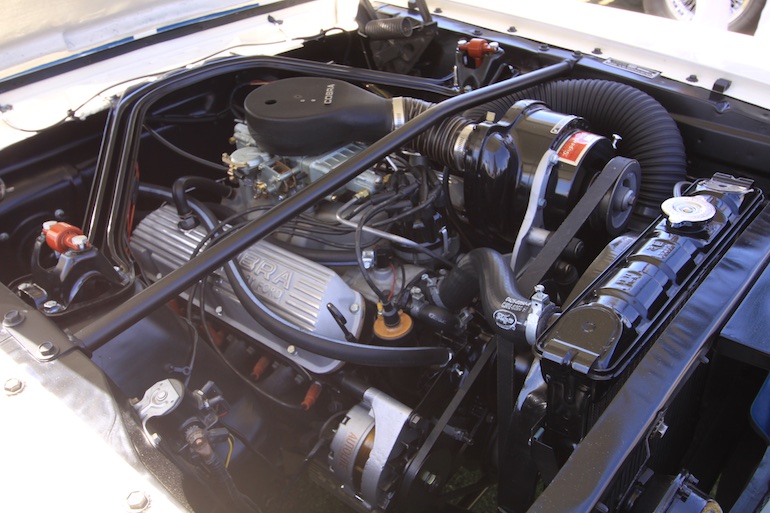 Chairmans Trophy
1926 Renault 45MC Manessius Cabriolet de Ville
George F. Wingard, Eugene, Oregon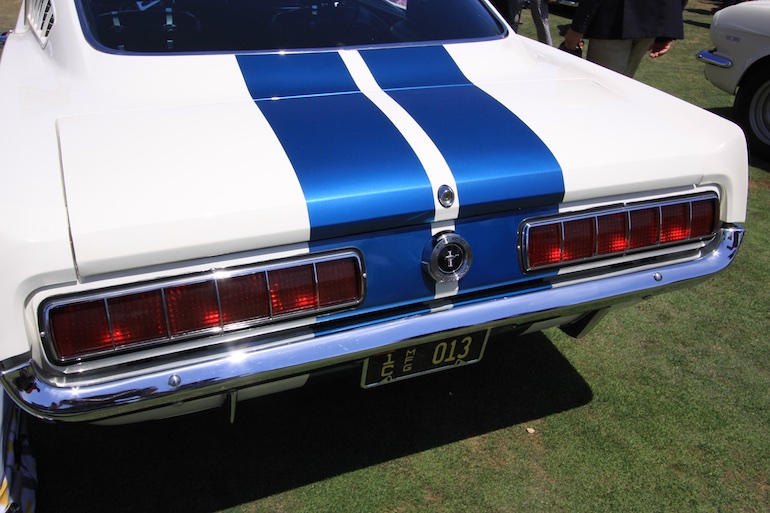 Charles A. Chayne Trophy
1902 Panhard et Levassor Type B1 Saloon
Merle & Peter Mullin, Oxnard, California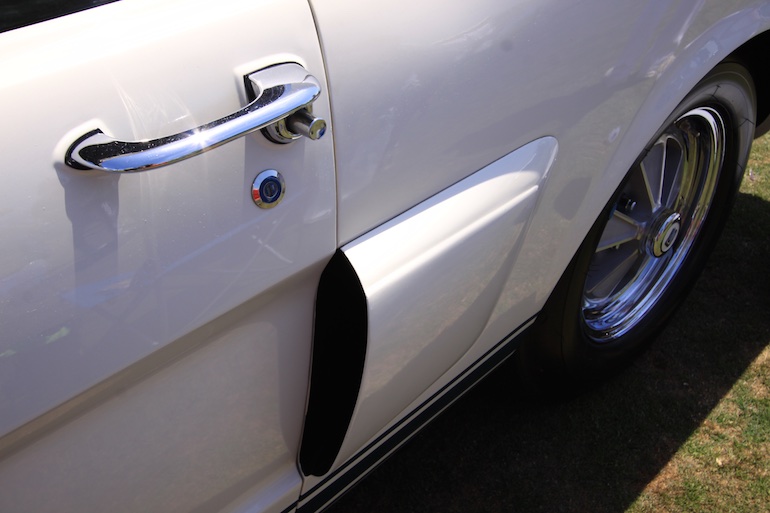 Classic Car Club of America Trophy
1931 duPont Model H Merrimac Sport Phaeton
Richard Riegel, Bedford Hills, New York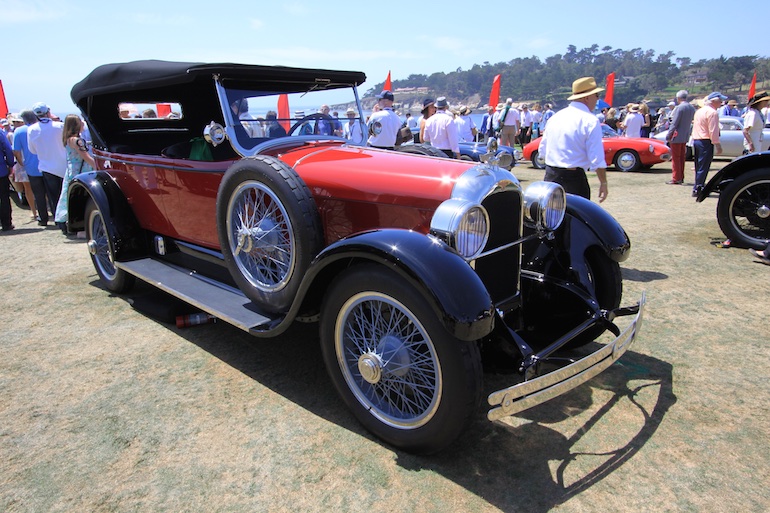 Dean Batchelor Trophy
1951 Mercury 1CM Bob Hirohata Custom Coupe
Jim and Sue McNiel, Orange, California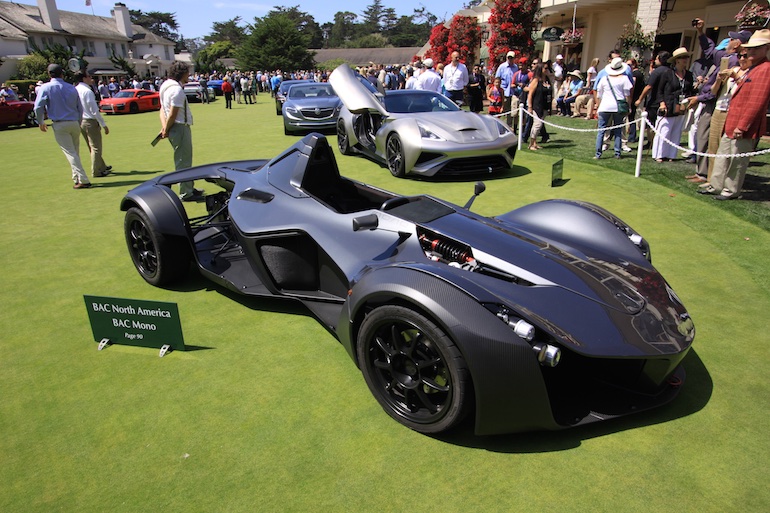 Elegance in Motion Trophy
1931 Alfa Romeo 6C 1750 Gran Sport Touring Spider
The Keller Collection at the Pyramids, Petaluma, California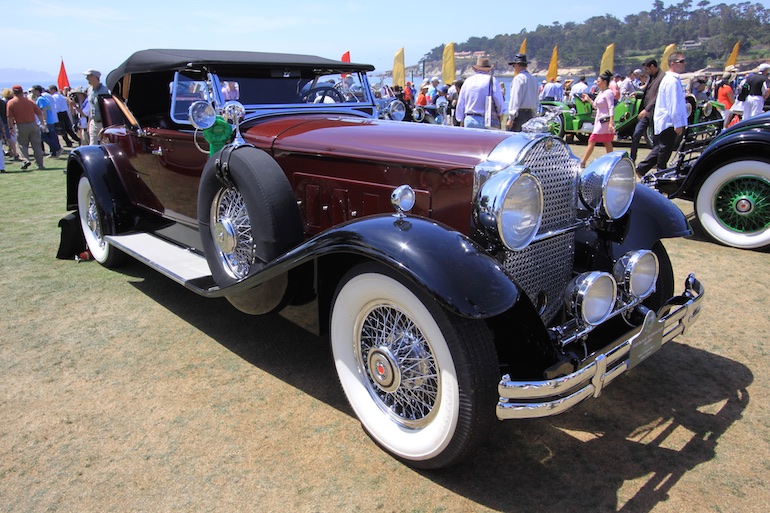 Enzo Ferrari Trophy
1960 Ferrari 250 GT SWB Scaglietti Berlinetta Competizione
Big Fork Holdings, LLC., Menlo Park, California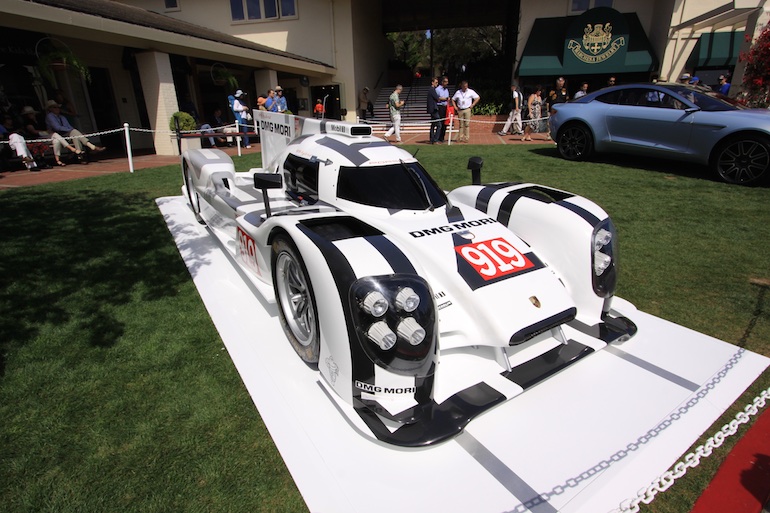 FIVA Prewar Trophy
1921 Stutz K Bearcat
Wayne Carini, Portland, Connecticut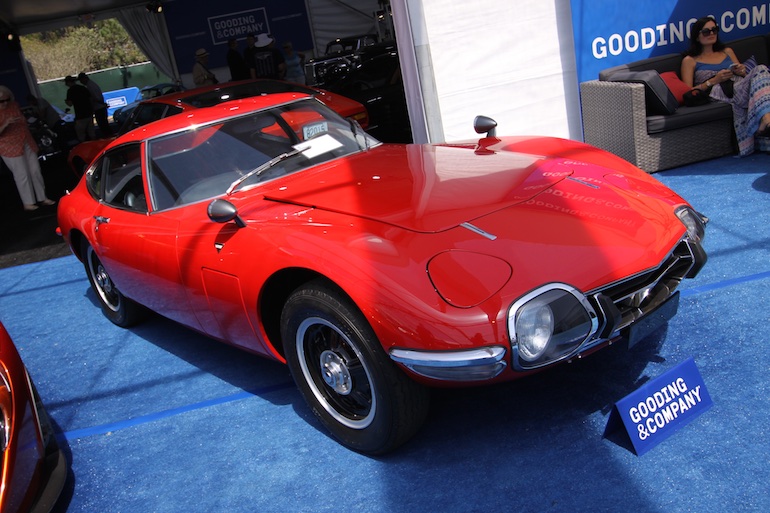 FIVA Postwar Trophy
1956 Jaguar D-type Roadster
Roger Hoffmann, Point Reyes Station, California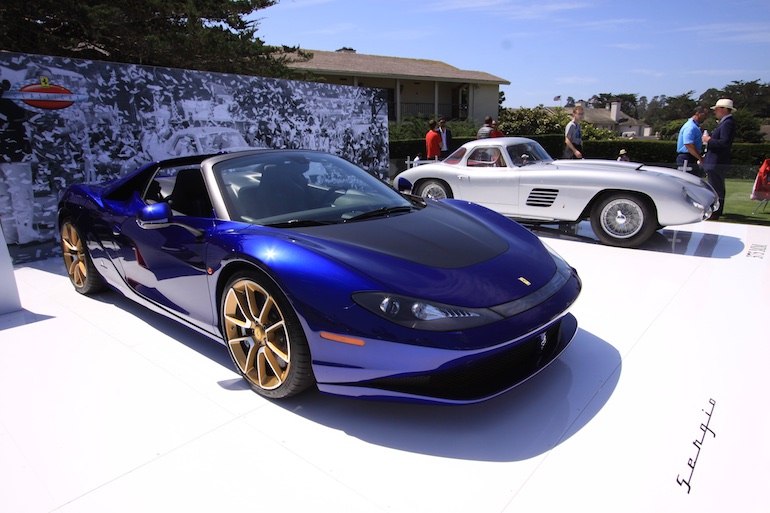 French Cup
1939 Bugatti Type 57C Vanvooren Cabriolet
Margie & Robert E. Petersen Collection, Los Angeles, California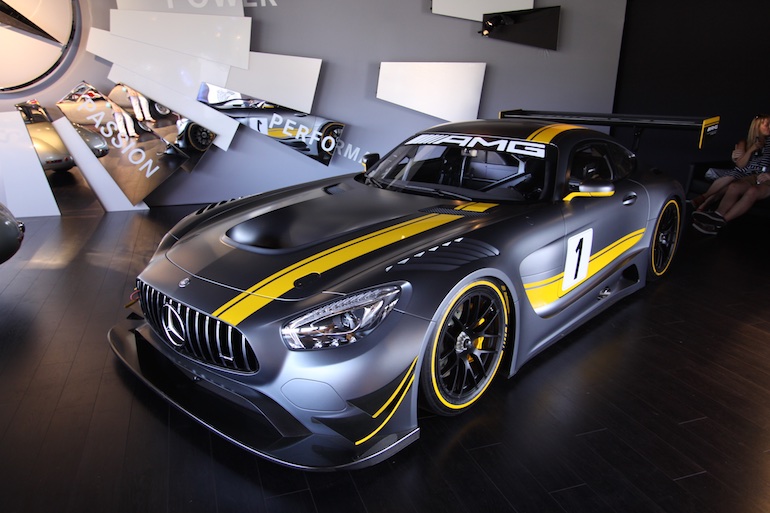 Gran Turismo Trophy
1952 Cunningham C-4R Competition Roadster
The Simeone Automotive Foundation, Philadelphia, Pennsylvania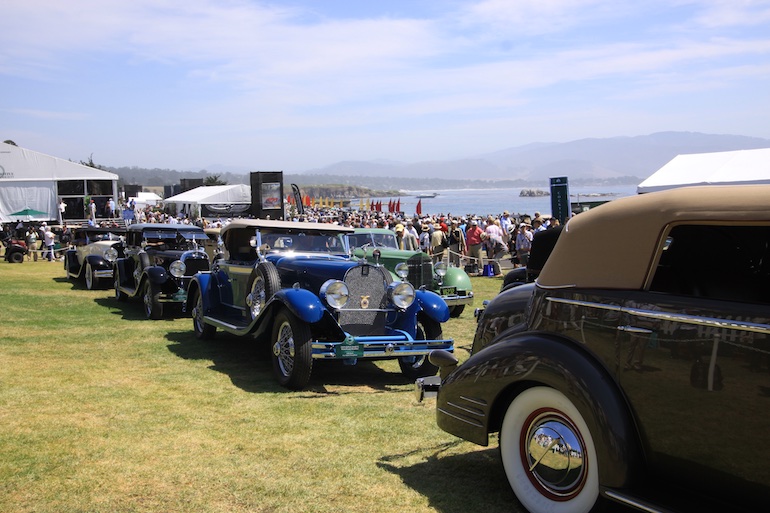 Lincoln Trophy
1933 Lincoln KB Dietrich Five Passenger Convertible Sedan
John P. Shibles, Sea Grit, New Jersey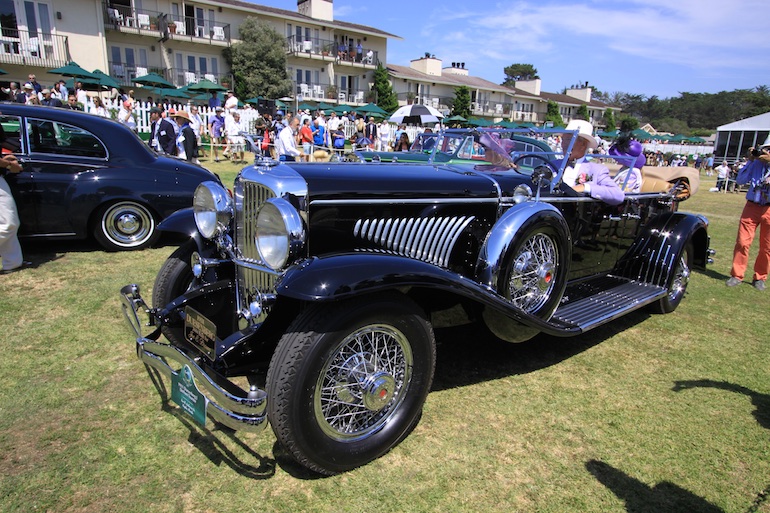 Lorin Tryon Trophy
General William Lyon, Newport Beach, California
 Lucius Beebe Trophy
1952 Rolls-Royce Phantom IV Hooper Sedanca de Ville
Ion Tiriac, Monaco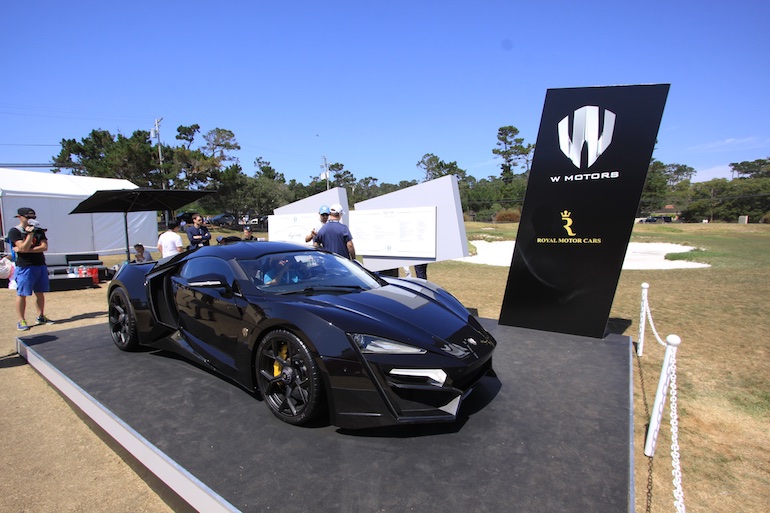 Mercedes-Benz Star of Excellence Award
1935 Mercedes-Benz 500K Roadster
Miyabi Collection, Honolulu, Hawaii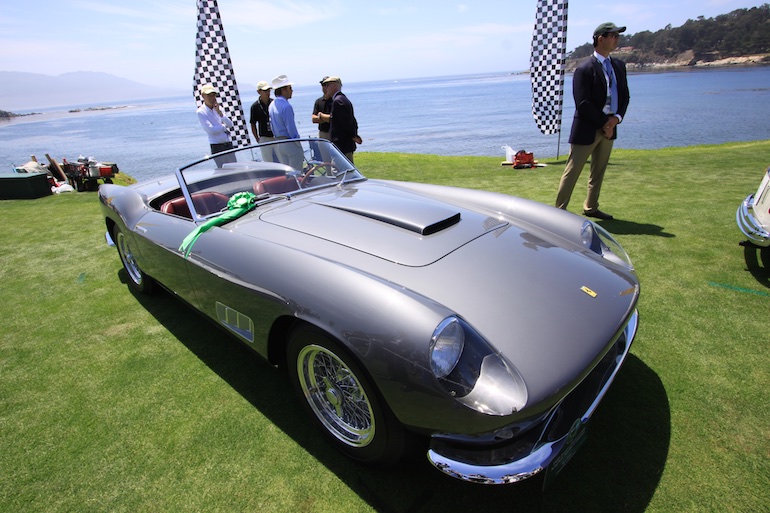 Mille Miglia Pre-War Trophy
1939 Alfa Romeo 6C 2500 Touring Coupé
David B. Smith, Medina, Washington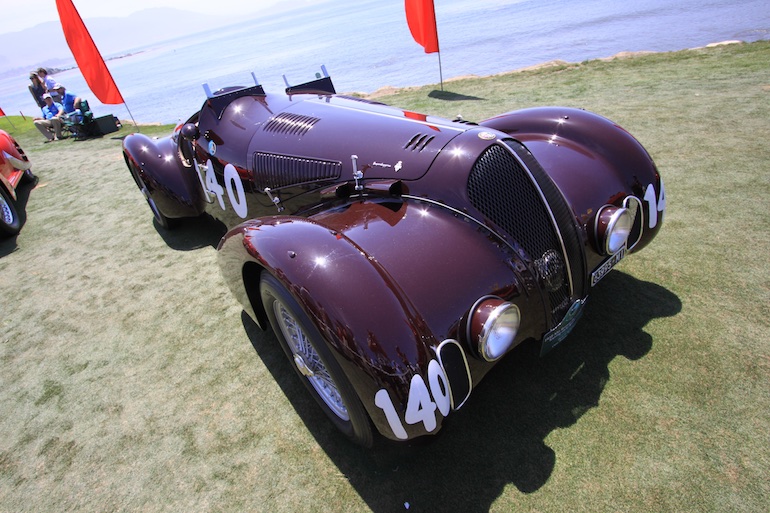 Montagu of Beaulieu Trophy
1931 Invicta LS Carbodies Coupé
Richard & Susanne Stephens, Woodside, California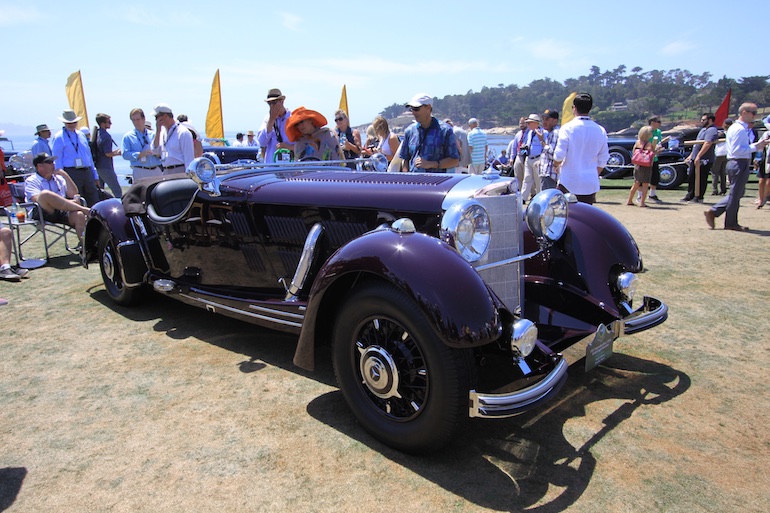 The Phil Hill Cup
1952 Ferrari 340 Mexico Vignale Spyder
Les Wexner, New Albany, Ohio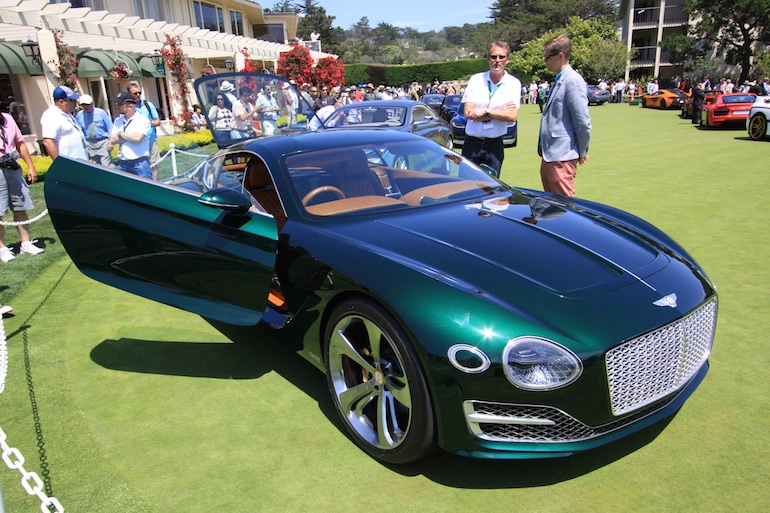 The Revs Program at Stanford Award
1914 Rolls-Royce Silver Ghost Kellner Torpedo Phaeton
Doug Magee Jr., Wolfeboro, New Hampshire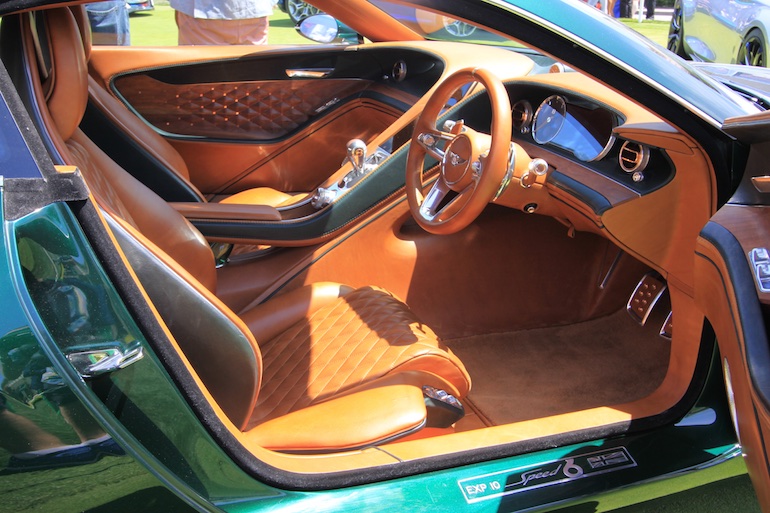 Road & Track Trophy
1965 Ford Shelby Mustang GT350
John Atzbach, Redmond, Washington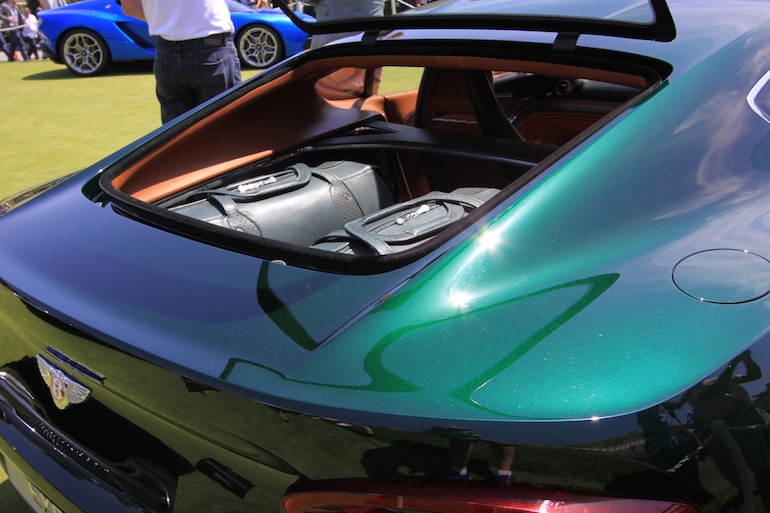 The Tony Hulman Trophy
1948 Talbot-Lago T26C Grand Prix Racer
Denis Bigioni, Pickering, Ontario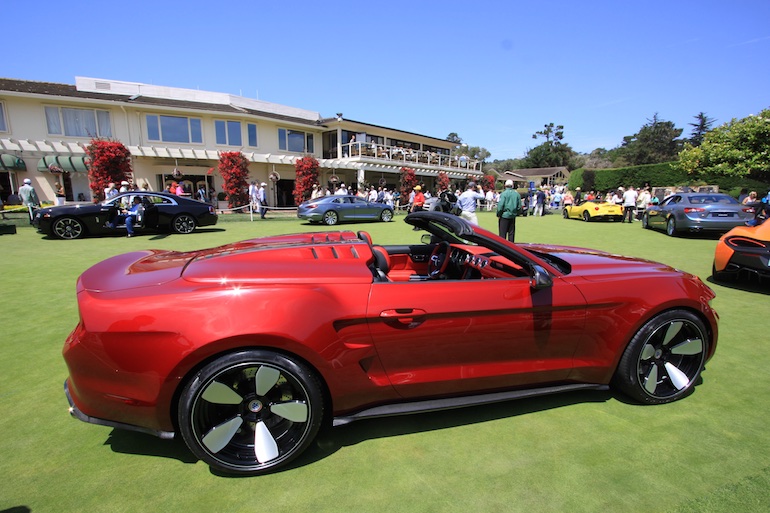 The Vitesse - Elegance Trophy
1946 Delahaye 135 MS Pourtout Coupé Aérodynamique
Neal & Susan Ryan, Smithtown, New York