Published in Monterey Car Week [SEMA Show]
By D. Brian Smith
Photography D. Brian Smith & Ha Quang Smith
The actual SEMA Show for 2015 did not disappoint. According to participants of the entire 2015 spectacle, held from Tuesday November 3 through Friday November 6, it was bigger and more crowded than ever before.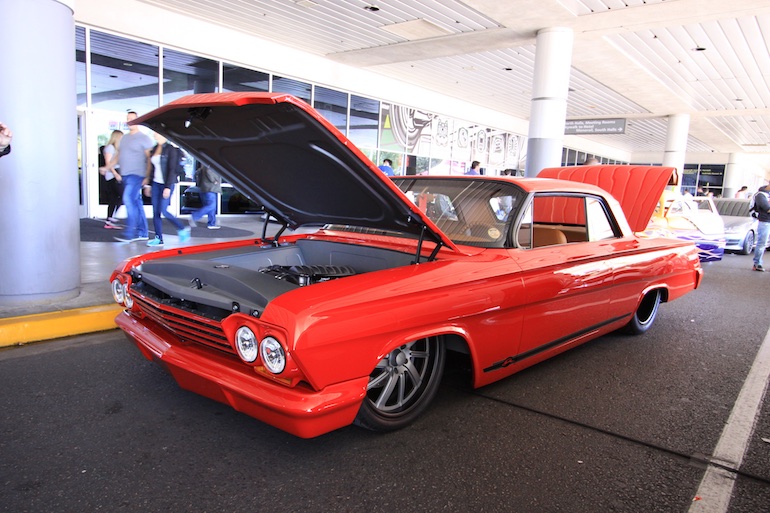 SEMA Show
We realized that an overwhelming mass of humanity might converge on SEMA at the show's opening, so Ha Quang and I arrived fashionably late, for the last two days of the SEMA Show. Our schedules (and wallets) didn't permit being in Las Vegas for the entire event. But our energy and passion for seeing all we could in a short amount of time made the SEMA Show a must cover automotive enthusiast trade show.
In fact, the SEMA Show is regarded as the largest automotive aftermarket trade show in the world. You won't get any argument from us.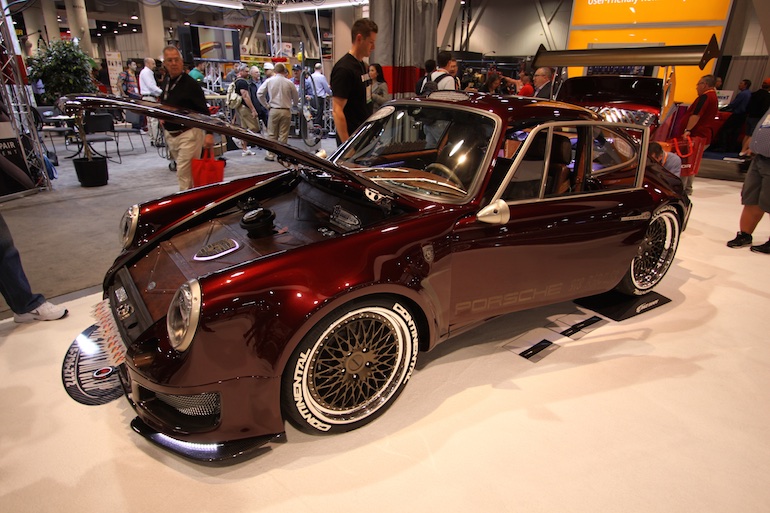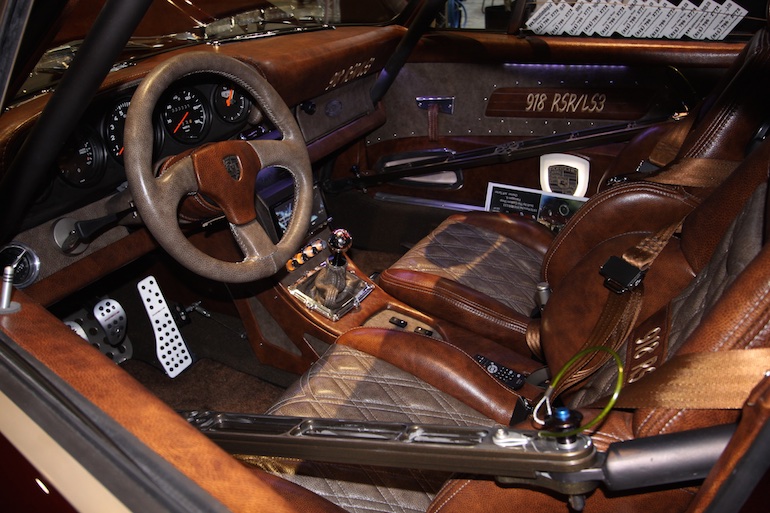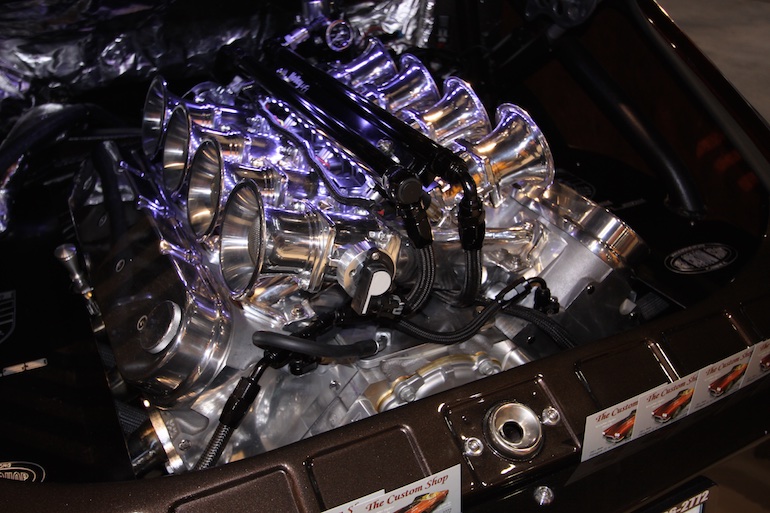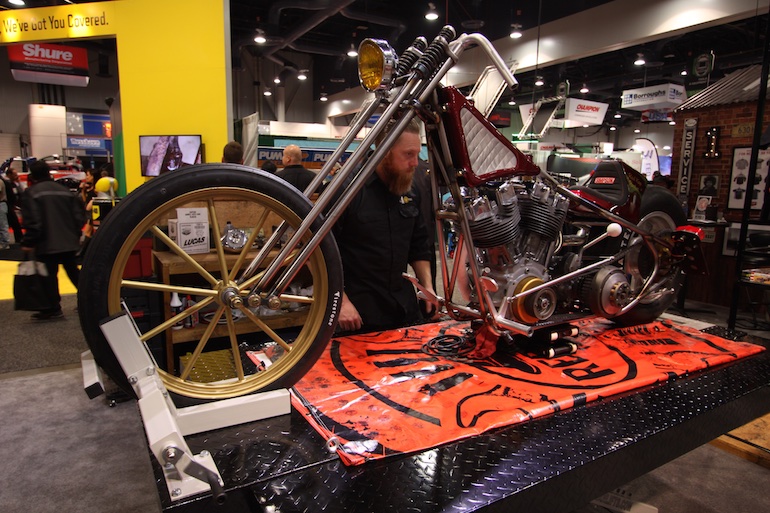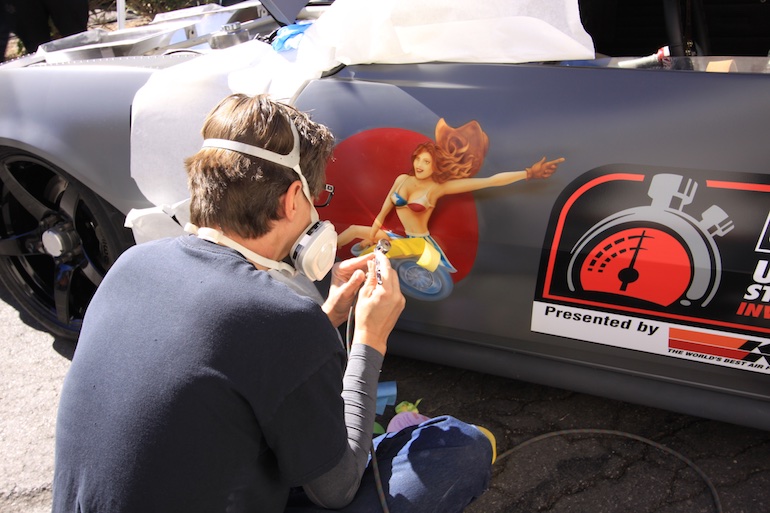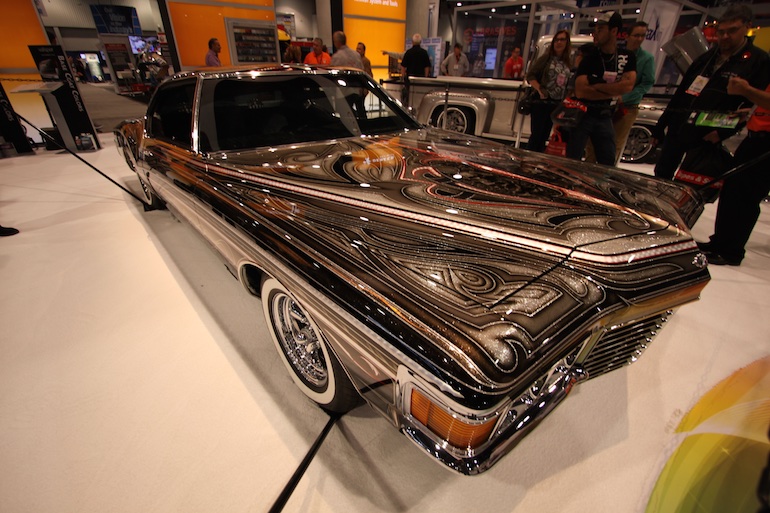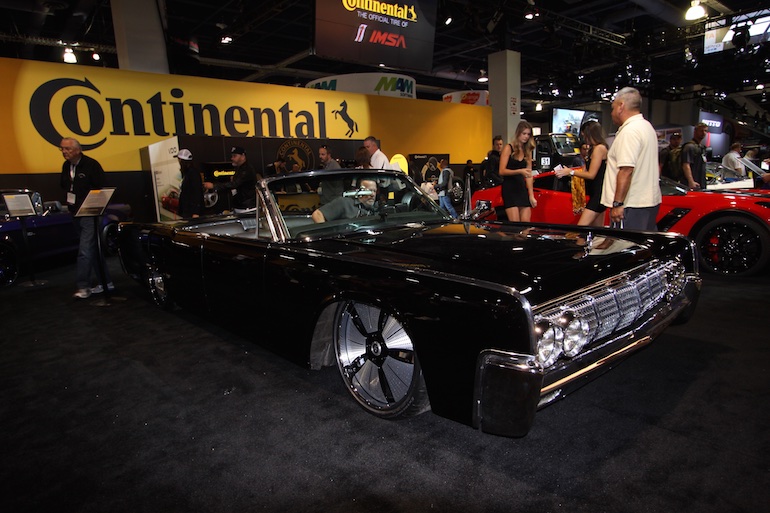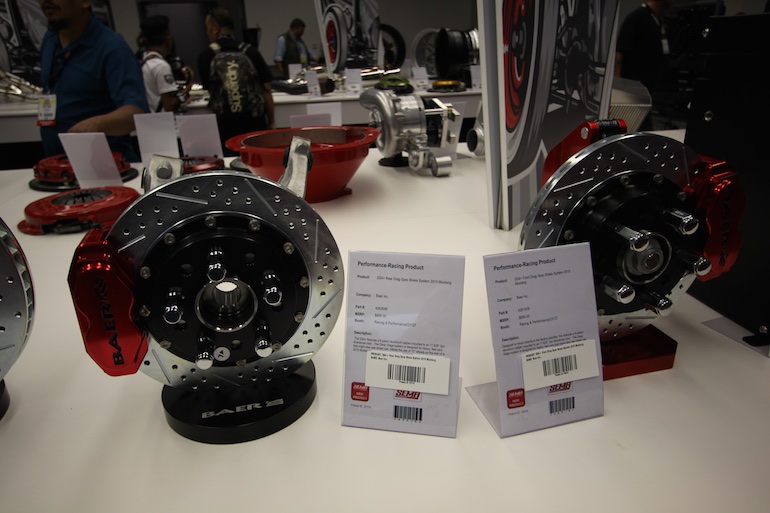 Ha and I saw so many amazing automobiles, many of which were customized to universes away from their original DNA, and some mildly improved machines that exhibited superior fit, finish and attention to all that's good about muscle cars and hot rods. The SEMA Show is certainly an automotive tradeshow that promotes countless new and innovative products as well as runs the gamut of tastefully wrought cars and also terrible, over the top builds that are tacky and should have never been attempted. If you think about it, the SEMA Show is a microcosm of the city that it's hosted by. There's certainly the good, the bad and the ugly that characterizes Las Vegas. The same applies to this mostly great auto trade show. It's also the case that it's all according to your tastes. What's deplorable to some is also delightful to others.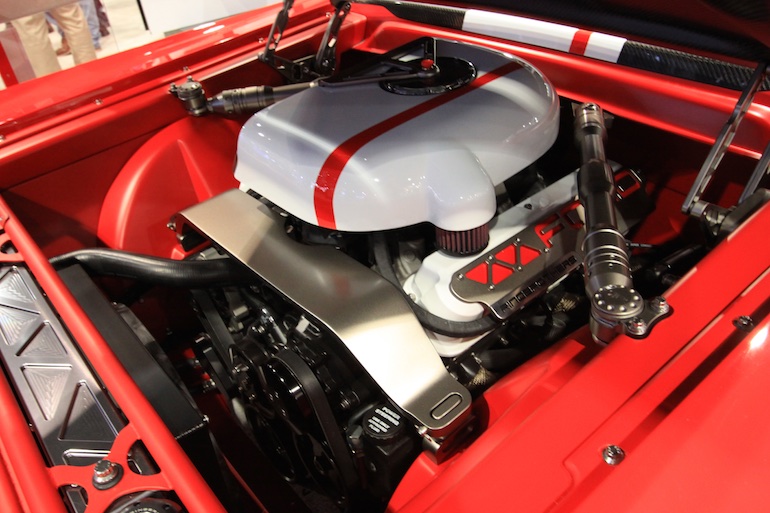 We have provided an array of photos from the 2015 SEMA Show for your scrutiny and your discernment of what's appealing and what's horrid to you. It's not our right to judge, but we know what we like.
One thing we didn't like that I will address right here may be controversial to some. Thinking that we would miss much of the traffic exiting Las Vegas, Ha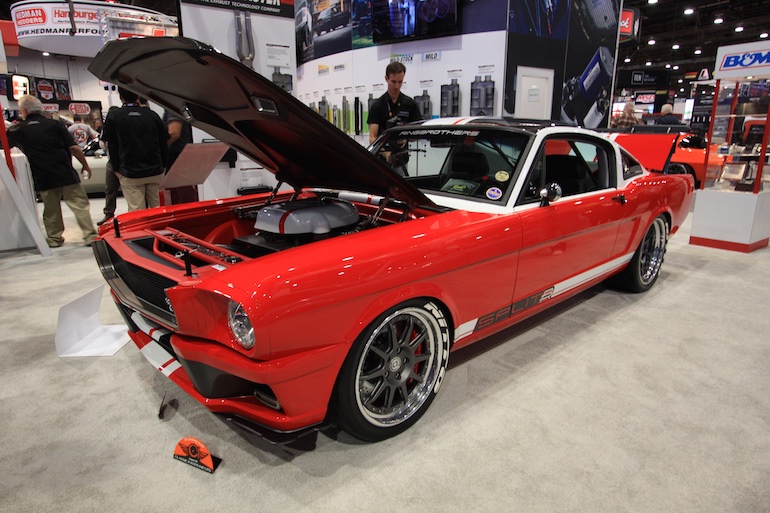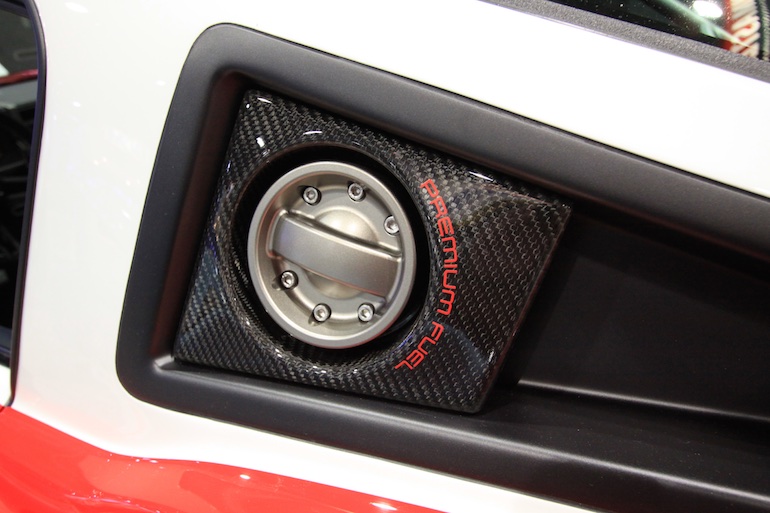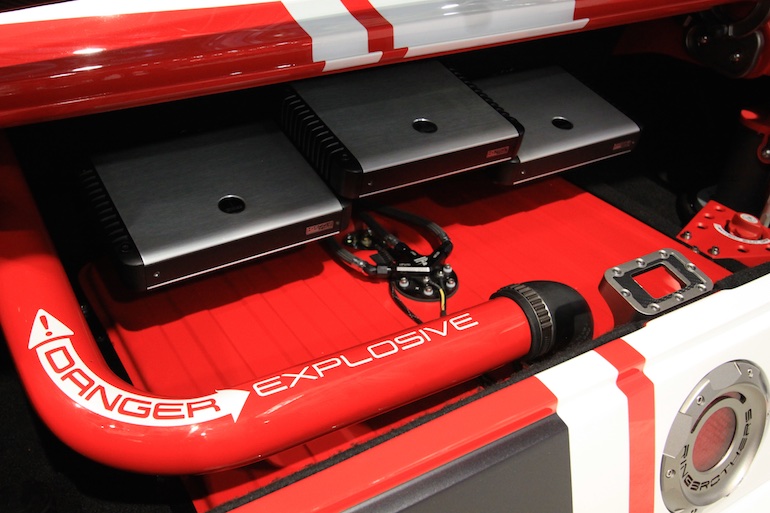 Quang and I stayed Friday night and drove home on Saturday. Much to our chagrin we and the multitude of other drivers traveling on the 15 freeway out of Las Vegas and the 15 and 215 freeways in California, had to share the road with more than 20 moronic show participants in their tastelessly customized cars. Apparently, these imbeciles felt that it was a great idea to race on either road shoulder at triple digit speed, dicing in and out of slower moving traffic. We somehow managed to avoid the four multi-car accidents along our way home. Were these incidents caused by the idiotic boy racers? Fortunately, we didn't find out first hand.
At one point on the 215 south there were three Japanese customized cars on both road shoulders breaking the speed limit by a wide margin and weaving in and out of safe moving traffic. Fearing for the safety of the other motorists and myself, I called 911. Thankfully, I learned from the 911 operator that the California Highway Patrol had just been dispatched. I told the operator, "I'm glad to hear it. Please catch those guys and throw 'em in jail." Just after I hung up the phone a CHP motorcycle officer split lanes and had his lights blaring. As he zoomed passed me I gave him a huge thumbs up.
I hope those goofballs were caught before they caused any accidents. If any of you speed racers are reading this, catch a clue. It's one thing to hurt yourself by getting in a wreck illegally freeway racing. It's quite another to end someone else's life from your brain dead actions. If you want to drive fast, do it on a closed circuit, a dry lakes bed or a drag strip. Or better still, stick to your driving video games and driving simulators. You probably don't have the driving skill to keep anyone safe. You definitely don't have the intelligence to make the right decisions.