Published in Monterey Car Week (3.0 CSL)
Editor's Note: Thanks to RM Auctions for permitting Monterey Car Week to publish these wonderful photos and the concise article on one of BMW's finest creations of all time.
Photo Credit: Patrick Ernzen ©2015 Courtesy of RM Sotheby's
300 bhp, 3,453 cc inline six-cylinder engine with Holley fuel injection, ZF five-speed manual transmission, front suspension with MacPherson struts and coil springs and rigid axle with semi-trailing arms and coil springs, and four-wheel hydraulic disc brakes. Wheelbase: 103.4 in.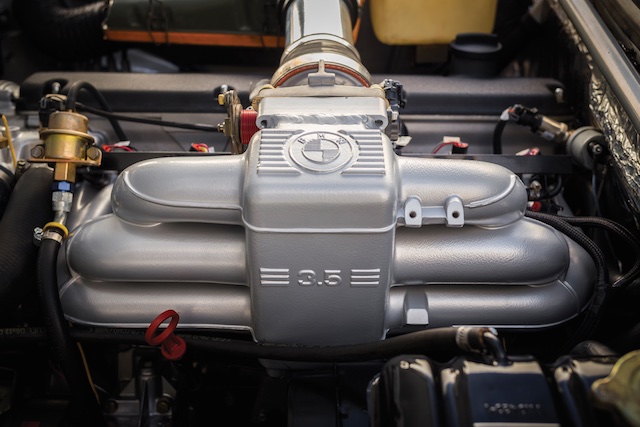 Upgraded for touring with a 3.5-liter engine and five-speed gearbox
One of BMW's most iconic road-going automobiles
3.0 CSL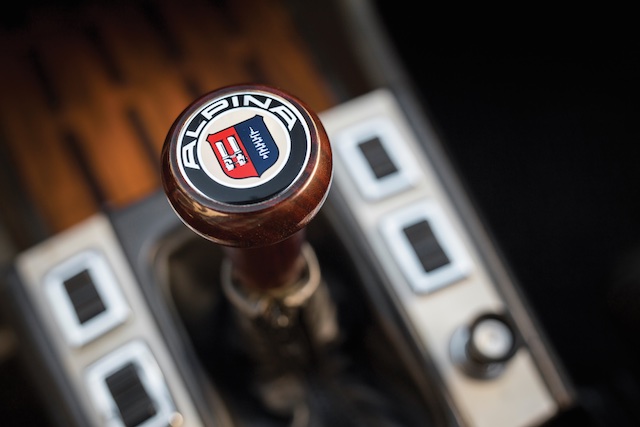 With noticeably more aggressive and angular styling than BMW's other two-door sedan at the time, the 2002, the CS line of sports coupes commanded much more road presence than its sibling. From when it was introduced in 1968 to the conclusion of production in 1975, it was offered with a variety of different engines, all utilizing an inline six-cylinder layout but with different displacements. The most desirable iteration was the 3.0 CSL.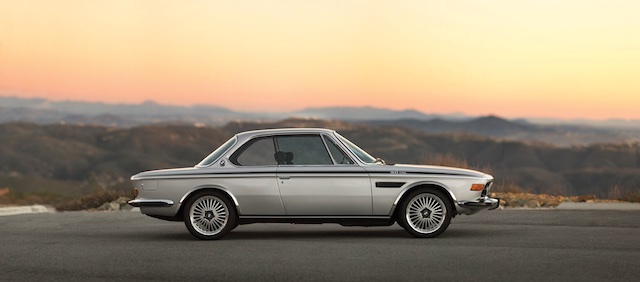 Built in an effort for BMW to take the car racing, the 3.0 CSL was lighter than the 3.0 CS or CSi thanks to its use of thinner steel bodywork; a bonnet, doors, and a boot lid in aluminum; and some deleted interior trim and soundproofing. Highly successful on the racetrack, the 3.0 CSL won the 1973 European Touring Car Championships with Toine Hezemans, who also co-drove a 3.0 CSL with Dieter Quester to a class victory at Le Mans that year.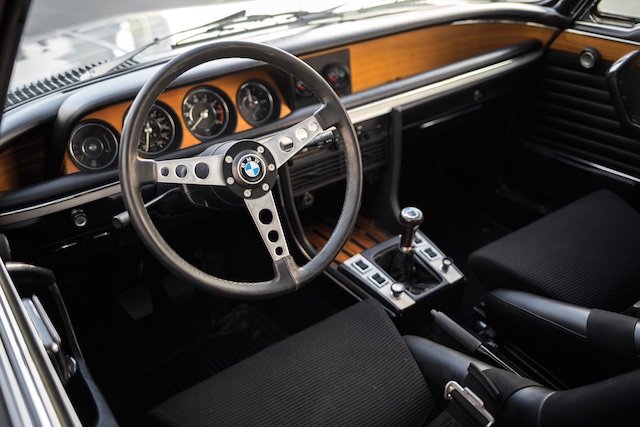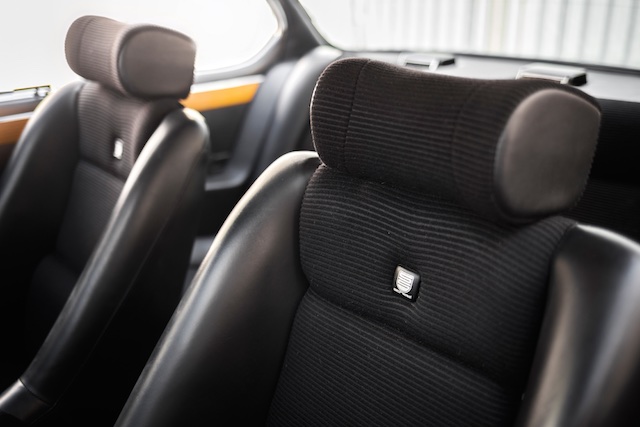 Purchased by its current owner in 2012, it was decided that the car would undergo a series of modifications to make it faster and more comfortable for touring. A later, modified BMW 3.5-liter inline-six sourced from a 635 CSi was fitted, along with a ZF five-speed manual transmission. Fitted with Holley fuel-injection and ignition systems, the engine also utilizes M30 10:1 pistons and stainless steel valves to produce noticeably more horsepower than the original 3.0-liter engine. Beyern 17-inch wheels are wrapped in BF Goodrich G-Force tires to help put the power to the pavement. More recently, the car has been fitted with air conditioning for added comfort. It is important to note that this car is accompanied by a period-correct 3.0-liter engine as well as the original factory four-speed transmission. Furthermore, the owner notes that all modifications were carefully undertaken and can be easily reversed if so desired.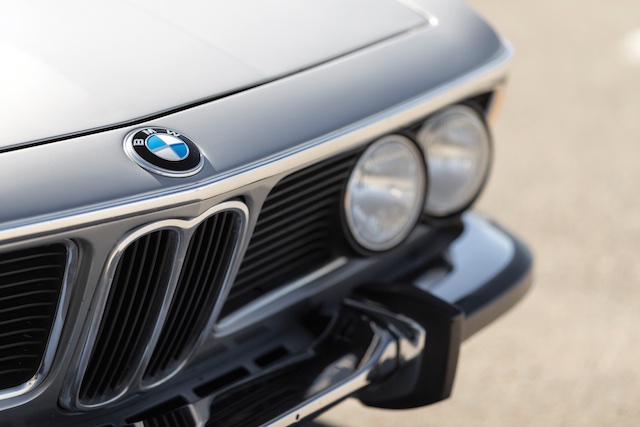 Highly desirable to BMW collectors today for its performance and look, the 3.0 CSL is considered by many to be one of the most striking BMWs built, both from a design perspective and in terms of overall driving enjoyment. Offering ample upgrades to make it a venerable touring machine, this 3.0 CSL would be an ideal acquisition for the collector looking for the perfect vintage automobile for long-distance touring.