Concorso Ferrari in Old Pasadena
By D. Brian Smith
Photography: D. Brian Smith
Pasadena's Colorado Boulevard was lined with Ferraris for a full three blocks on Sunday, May 22. Making its third appearance in Old Town Pasadena, the Ferrari Concorso featured vintage Prancing Horses from the 1950s right through to the present day. World famous Ferraris and daily driven supercars shared the spotlight that's just right in the venerable section of downtown Pasadena. Historic buildings and historically significant fine Italian automobiles go together quite well.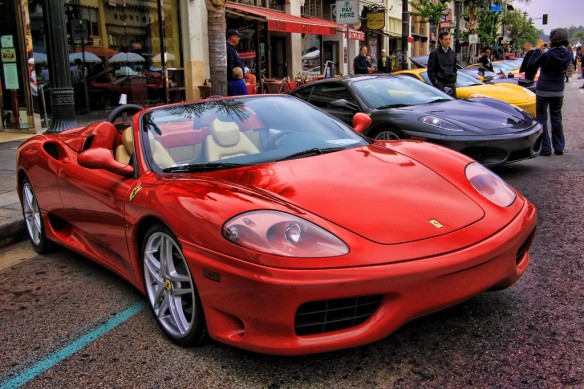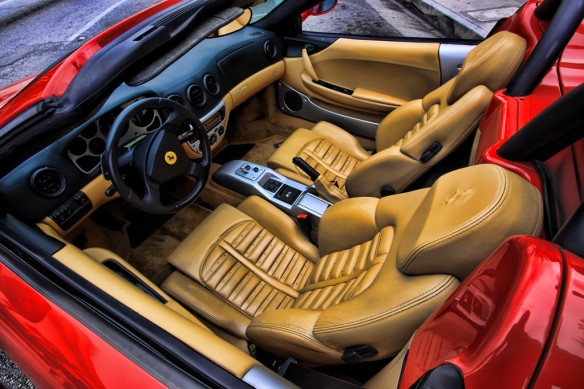 We Ferrari-istas had plenty of room to stroll the boulevard and carefully study our favorite Ferrari models. No doubt the businesses that line Colorado Boulevard benefited greatly from all the foot traffic throughout the day. Restaurants were full to the brim, with customers enjoying their brunches and lunches surrounded by some of the nicest Italian automobiles ever created.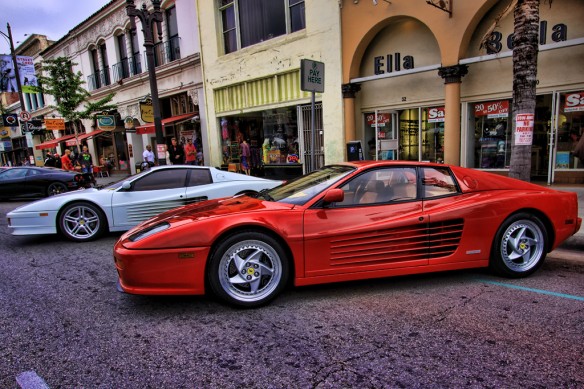 The day was cloudy and cool, which offered the perfect combination for Redline Review to take as many photographs as we could manage without annoying sun hot spots littering the brilliant Pininfarina, Scagletti, and etc. bodyworks. Of course, we always need to wait for spectators to get their gander on before moving to the next running and stunning Italian art, so we can snap our photos without people getting in the way of the rolling supercar sculptures.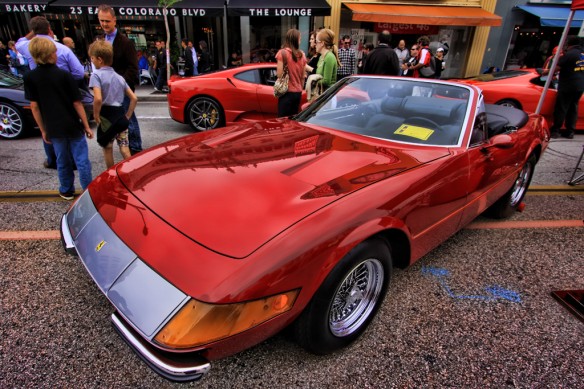 Concorso Ferrari - 2011
We saw, heard and talked to several Ferrari Club of America experts during the day, picking up pointers about what made many of the displayed Ferraris so special and rare. These club members/experts we're very knowledgeable and friendly to all the spectators. Many of the members wore their club shirts, as if indicating to the cars' numerous admirers "I'm approachable, if you want to ask me something about Ferraris."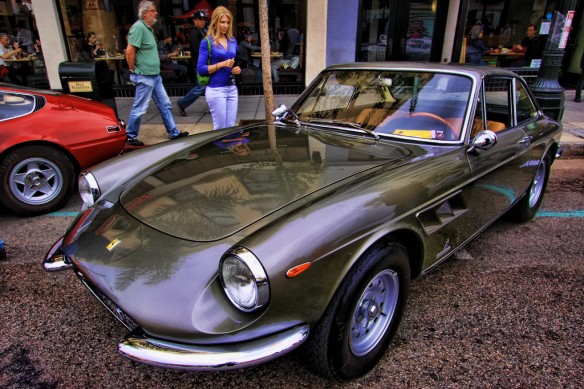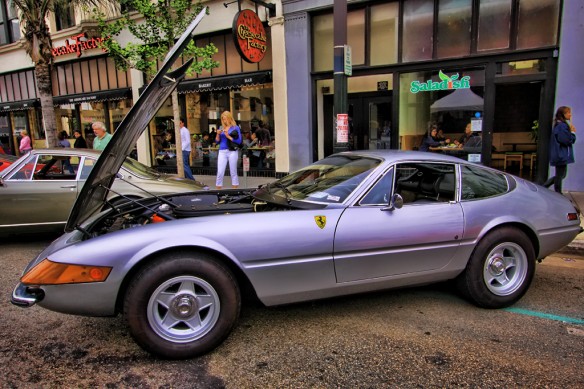 Indeed, the entire time we enjoyed the show we did not witness any of the sometimes seen snobby sort of behavior by car owners towards an appreciative audience. Yes, smart Ferrari caretakers had "Admire but Please Don't Touch" signs on their exotic cars", which is an effective and subtle way to get the word across without acting like a big shot Ferrari owner. We think it's ever so much more cool to be an understated and wealthy Ferrari caretaker than some Mack Daddy gold-chain wearing nuvo rich sort of character. Don't you agree?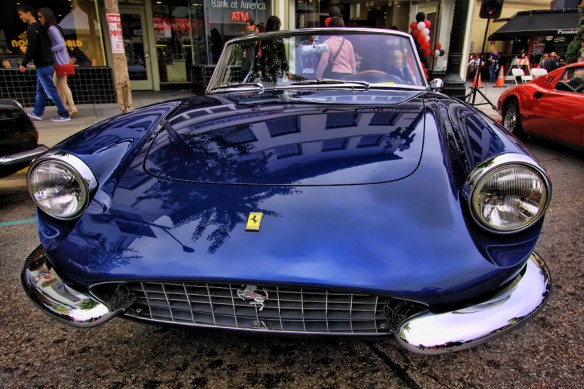 Redline Review's time with all the Ferrari experts and their wonderfully rare and exotic Italian automobiles was all too brief on this lazy Sunday. We've been assured by several of the FCA members that the Concorso Ferrari will be back next year to Old Town Pasadena. When it does, you may rest assured that Redline Review will be on hand to snap some photos. Until that time comes, let's take a look at some of the sights that we fancied in 2011. Enjoy Ferrari-istas!