By D. Brian Smith
Photography: the Owner, Vicente Diaz @ Classic Industries & Matthew Vigeant @ Classic Industries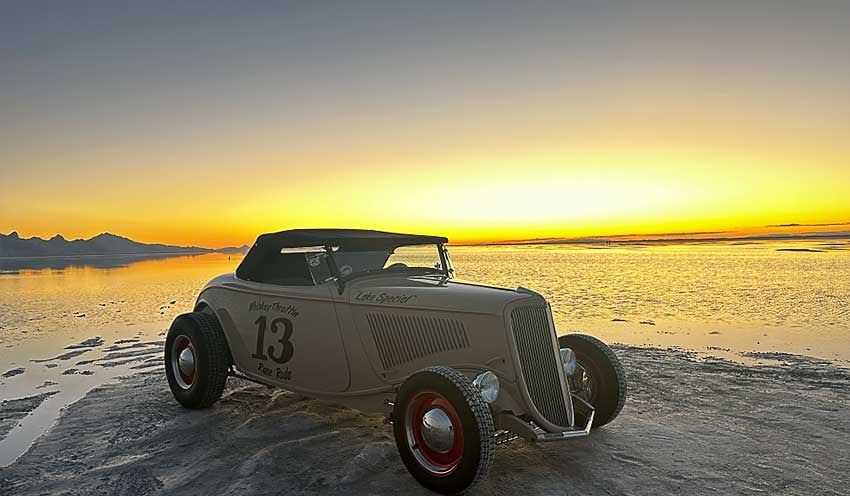 Every once in awhile in the old car hobby a gearhead can have some good karma come along. Especially if said enthusiast has persevered for several years trying to find the car of his or her dreams to build, drive, and enjoy.
Perhaps the perseverance aspect of the American hot rod and muscle car hobby is akin to making your own good luck. Hot rod enthusiast Harley "Brad" Nelson had been searching for an old 1933-34 Ford roadster for quite a while, when a friend reached out to him and offered to sell him his '34 Ford roadster. The friend unfortunately had some health issues that prevented him from being able to take care of and enjoy the roadster.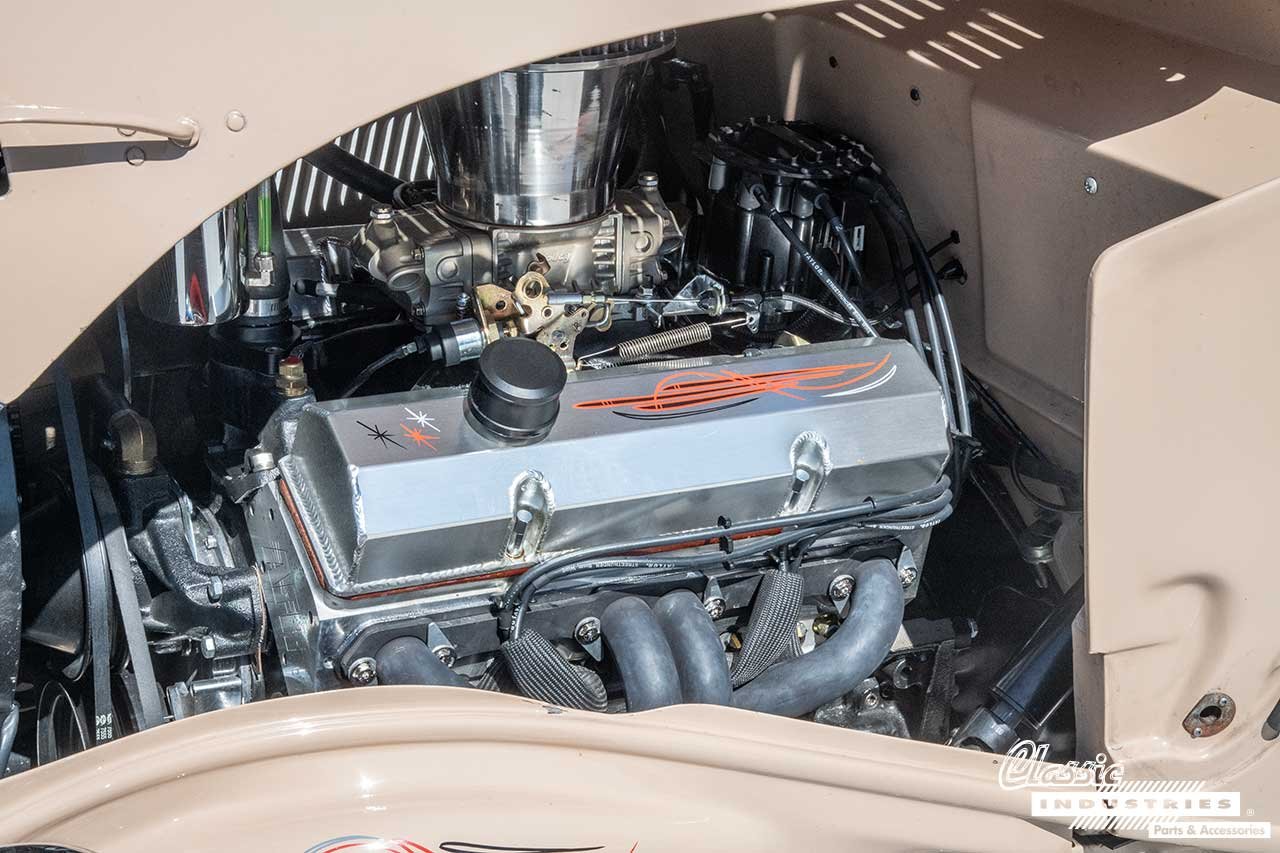 Above: Skip White Performance, in Kingsport, TN, supplied an all-new 383 Chevy small block stroker V8 engine for Whiskey Throttle 13 that produced 509-horsepower and 503-lb./ft. of torque on SWP's engine dyno. The drivetrain is comprised of these go-fast goodies:
Holley 4150 Polished 750 Double Pumper four-barrel carburetor
Weiand Team G aluminum intake manifold
K&N Air Filter Velocity Stack
AFR Eliminator aluminum cylinder heads
Comp Cams Skip White Performance spec camshaft & full roller system
Delphi hydraulic roller lifters
Howards chromoly pushrods
Scat forged polished crankshaft
Pro Stock I beam rods
Wiseco forged pistons
Hasting rings
Clevite bearings
Pro/Race damper
ARP cap screws
SA Gear billet double roller timing chain
Champ oil pan
Felpro gaskets
Melling M-Select oil pump & drive rod
Full break in & dyno tuning by Skip White
Transmission - GM 700R4 automatic with a Hughes torque converter & Lokar shifter
Driveline - Dan's Driveline driveshaft
9" Ford differential stuffed with Currie 3.70 gears
Moser axles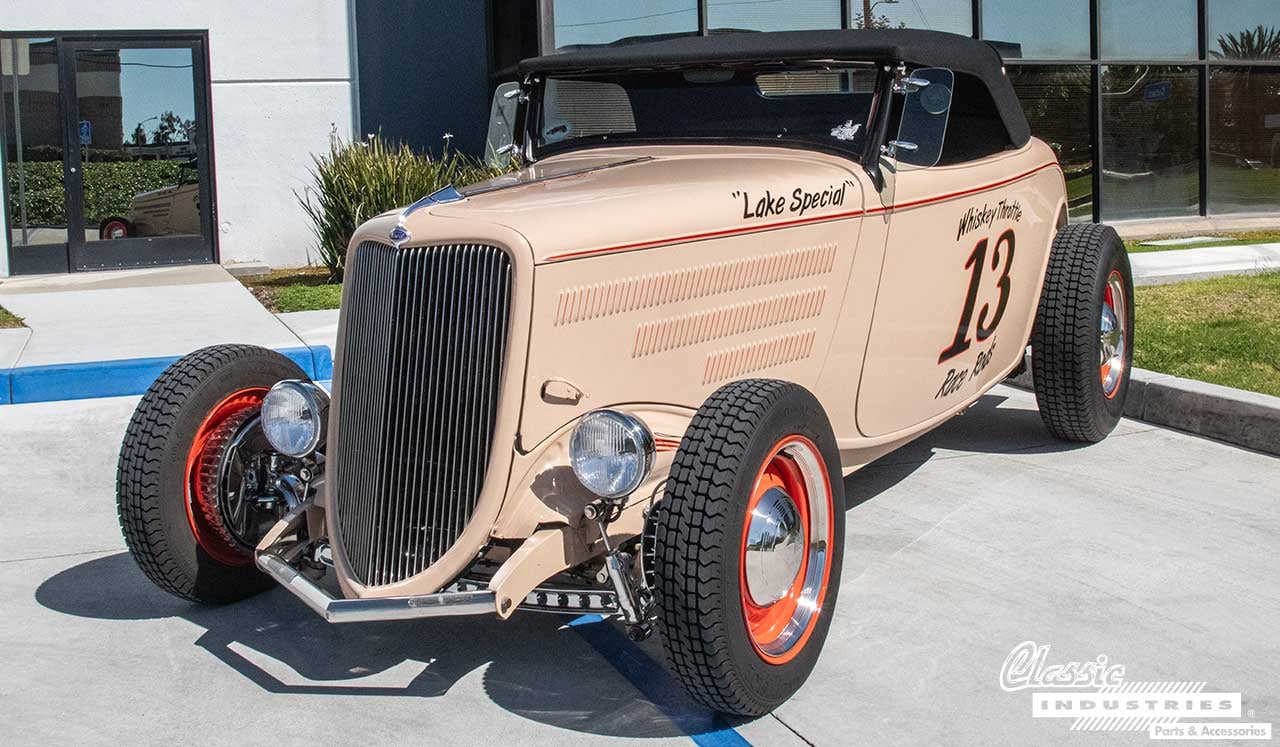 Brad didn't take long to make his buddy a good offer, so the roadster could find a new home nearby. Not long after that Brad contacted a preferred professional Las Vegas car builder, Rick Tucker, the owner of Tucker's Performance Center, with the intent of creating a build plan for the '34. Since the hot rod was last built back in 1980, renewing a 40-year-old restoration was a necessity.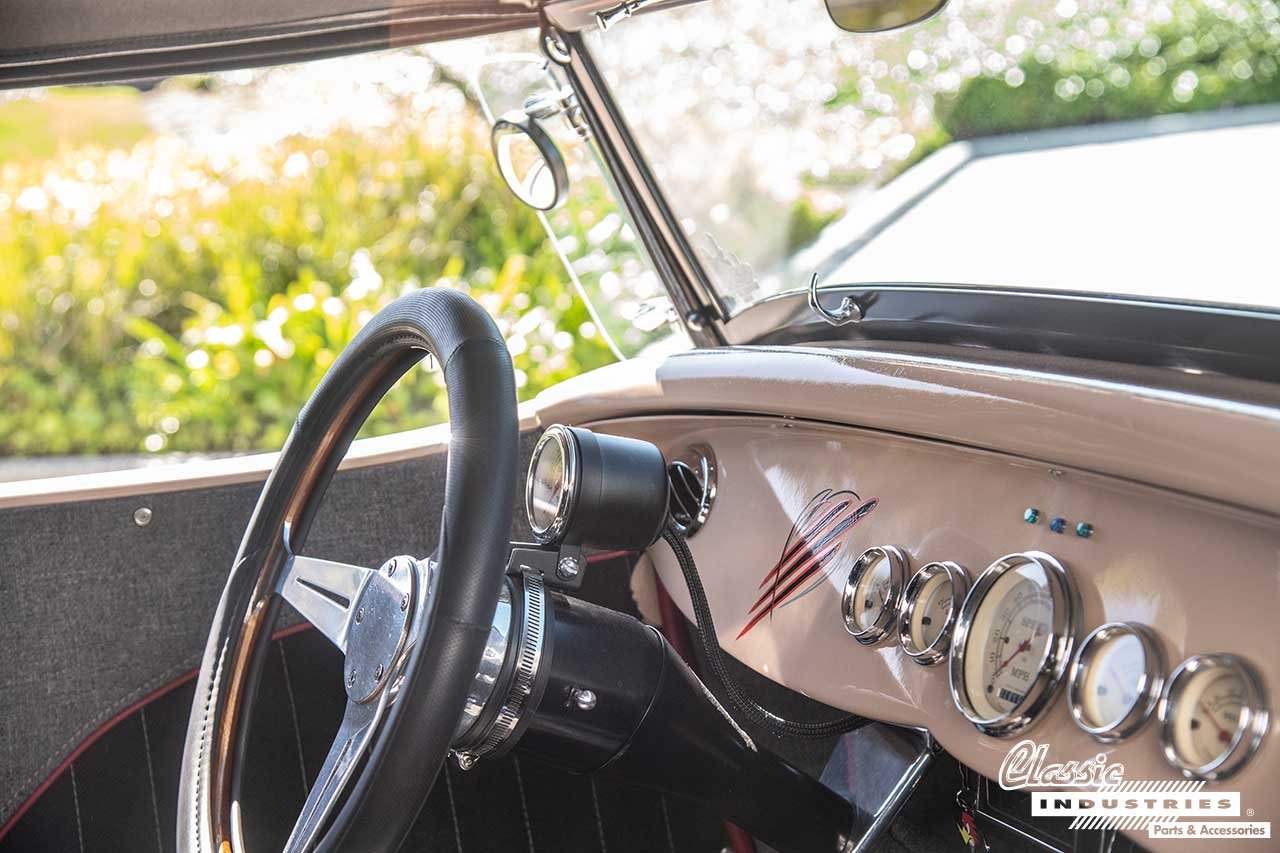 Above and below: For monitoring and displaying all of Whiskey 13's vital signs, the owner selected Classic Instruments Gauges. A Nardi leather-wrapped steering wheel crowns the Flaming River steering column. The roadster also has a Vintage Air HVAC system. Dream Upholstery trimmed the custom seating surfaces as well as the interior's other trim panels in leather. Notice that the seats and door panels were trimmed in leather after CI's ace photographers' photoshoot earlier this year (2023).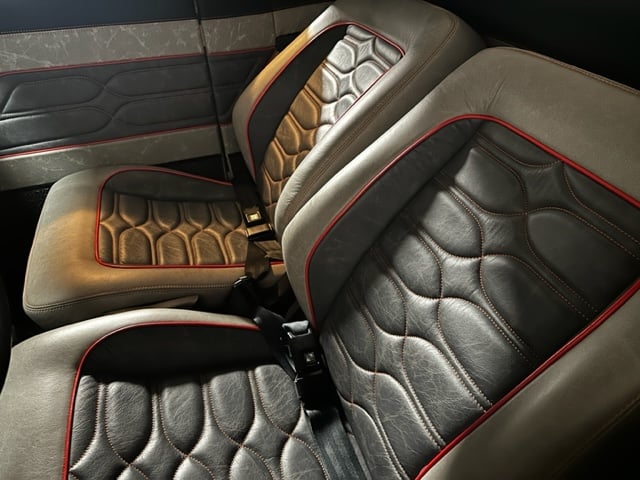 The roadster had a late 1970's wide meats sort of traditional street rod essence that Brad wished to transform into a Bonneville Salt Flats / Dry Lakes Special themed racing roadster. The duo paid careful attention to achieving a Salt Flats rakish aerodynamic stance. They chose an era correct type of steel wheel and made sure that the wheels were shod with narrow tires for less rolling resistance, which helps achieve straight line top speed timing runs. After chopping the windshield for the correct appearance, they repositioned the Carson Style lift-off roadster top. The wheel and tire changes meant that they needed to modify the suspension to accommodate the new rolling stock. For the hot rod icing on the cake, Brad named the '34, "Whiskey Throttle 13 Race Rods" and incorporated that theme into the world of multimedia influence on his new Instagram page - Whiskey.Throttle.13.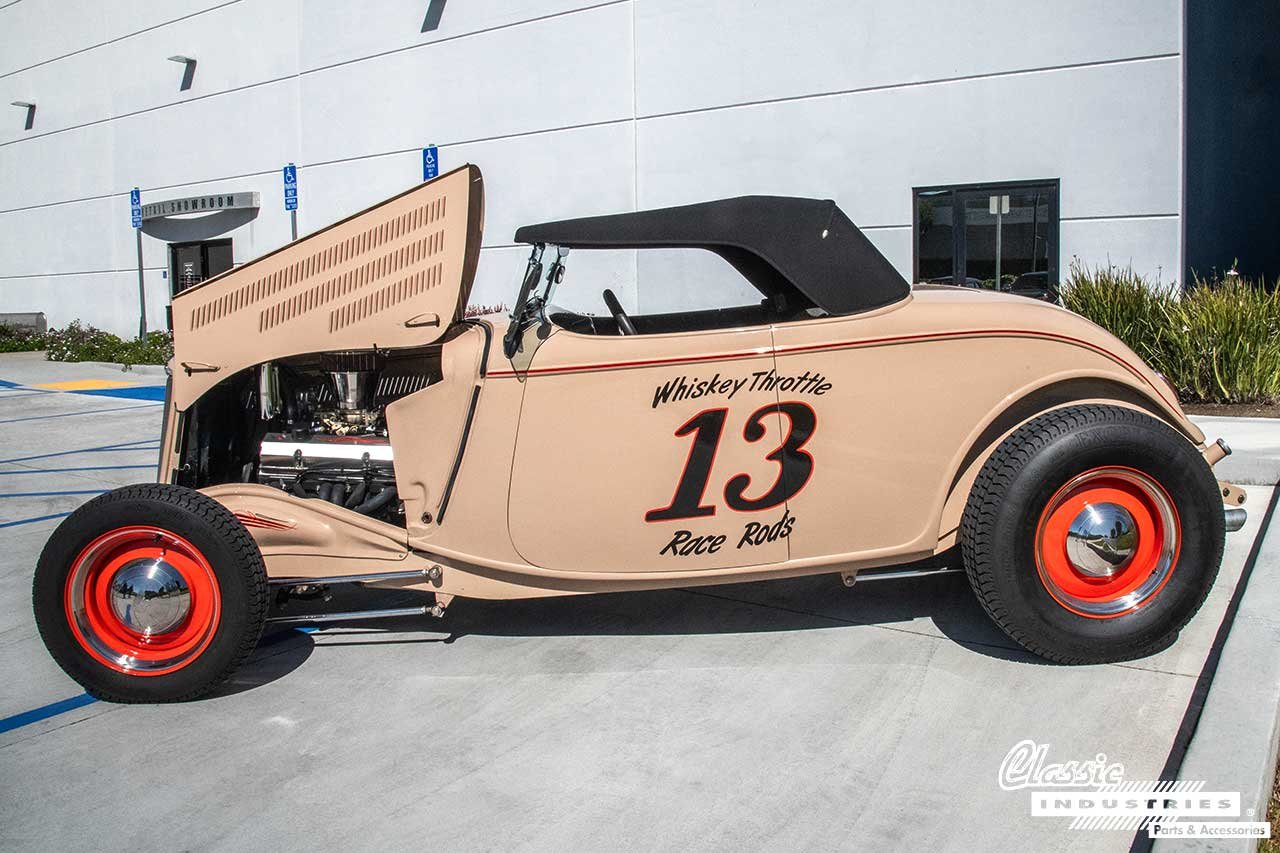 Above and below: The fully boxed Pete & Jakes frame has an updated original 1934 Ford front suspension and a four-link rear suspension. Polished aluminum finned faux front drum brake covers hide Wilwood disc brakes. The rear brakes are drums. There are Viking shocks at all four corners. The 16x5-inch front Wheelsmith steelie rolling stock are wrapped with Excelsior 5.50R16 rubber, while the 17x7-inch rear Wheelsmith wheels have Excelsior 7.50R17 tires.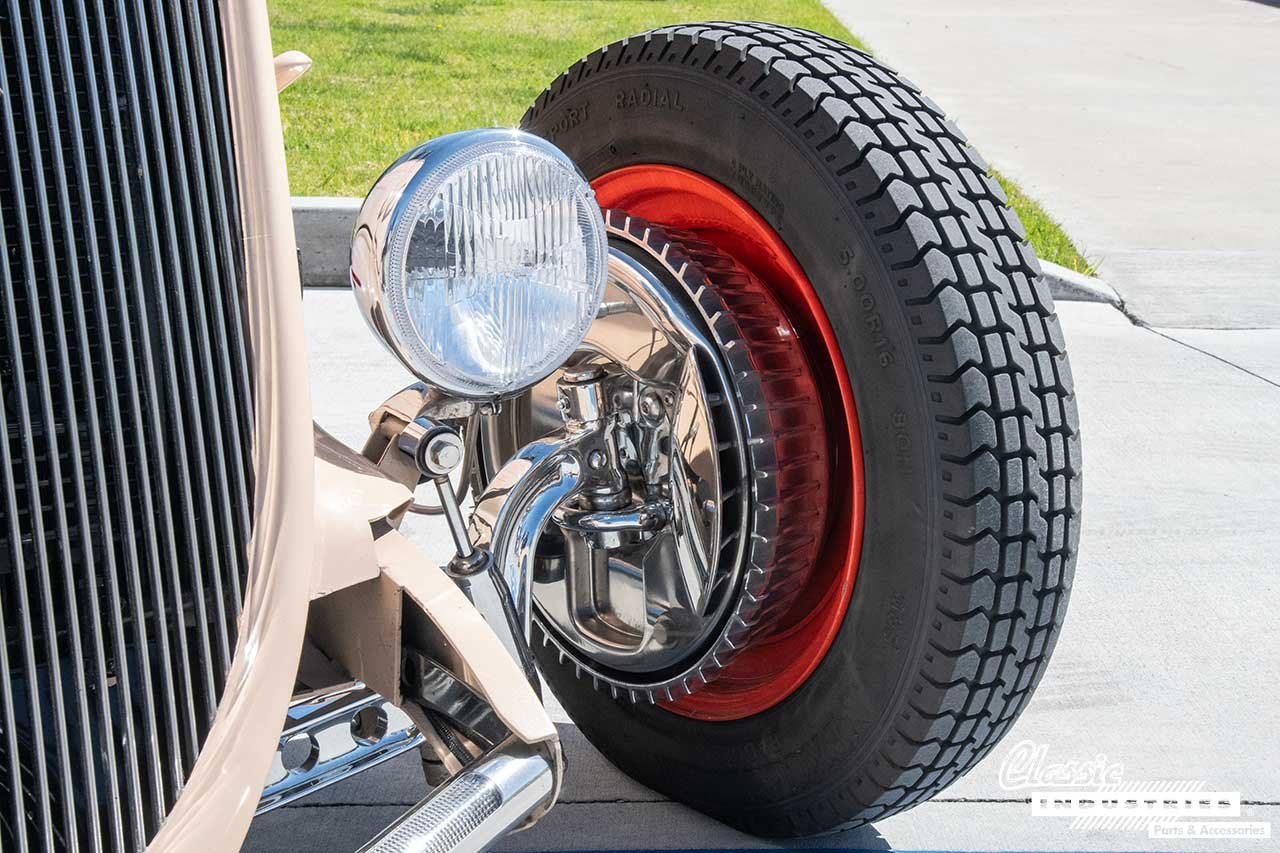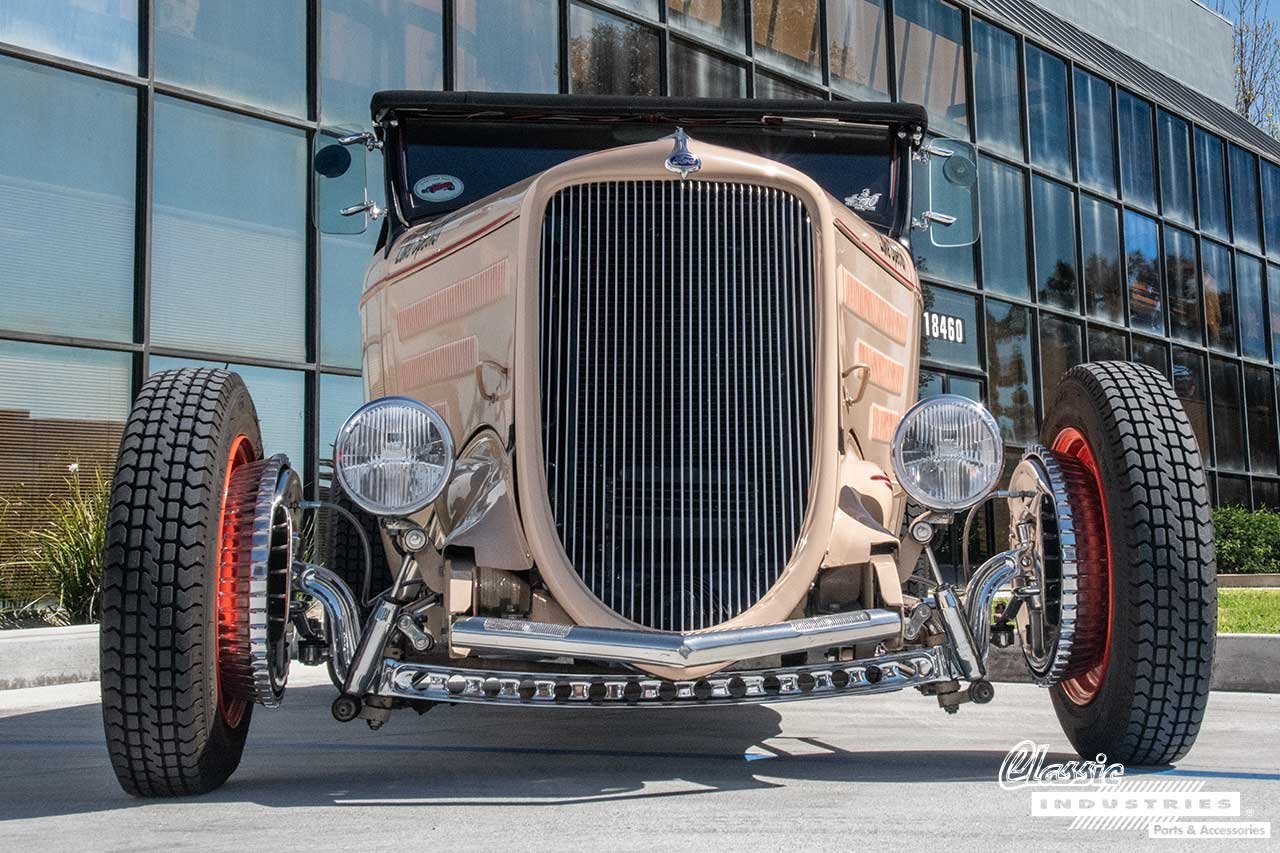 Above and below (at the Bonneville Salt Flats): Art Deco styling is abundantly evident with the 1934 Ford roadster. C'est magnifique!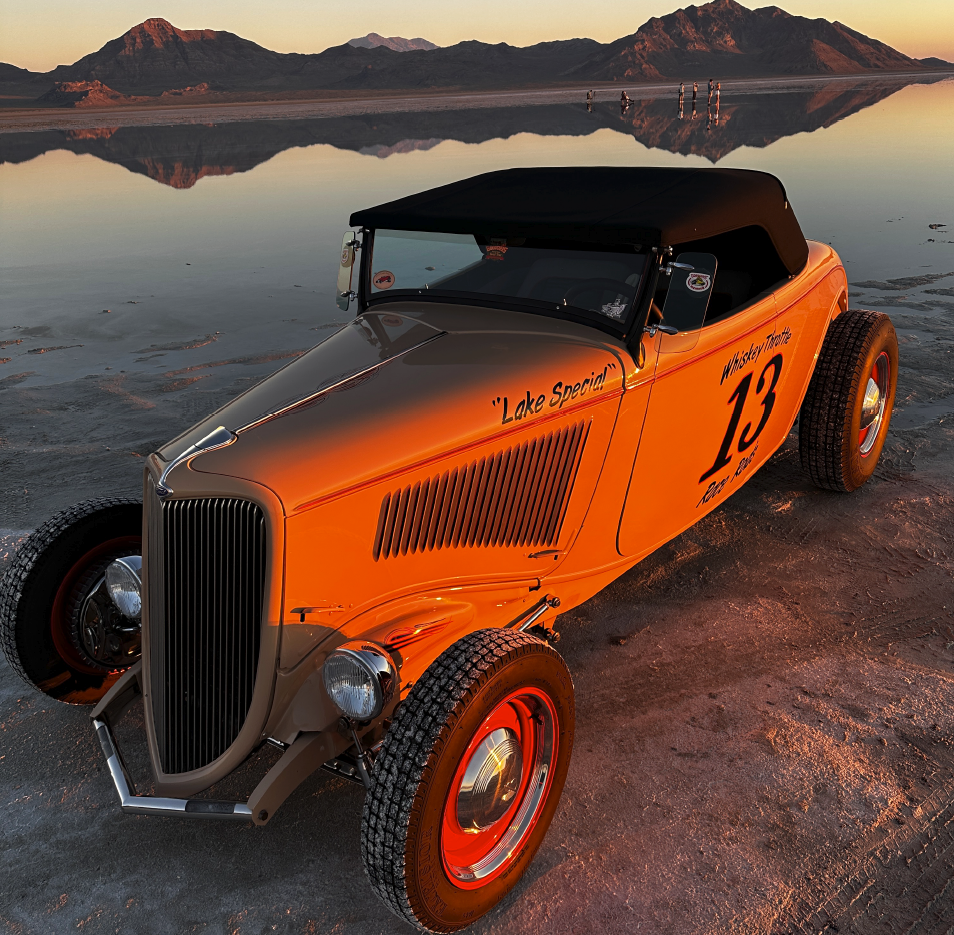 Tucker's Performance spent 2022 performing a full body off frame restoration with all new components. Harley Brad Nelson's Whiskey Throttle 13 Lake Special is at times driven on a daily basis. It's always driven to events, shows, and tours. If you spend some time viewing Brad's Instagram page, you'll soon realize that Whiskey Throttle 13's definitely not a trailer queen! He actually drove the roadster on The Good Guys 2023 Hall of Fame Road Tour Experience. It's definitely a driver that delivers miles of smiles and adventures, whether in rain, sleet, snow, or those warm Las Vegas days or cold nights.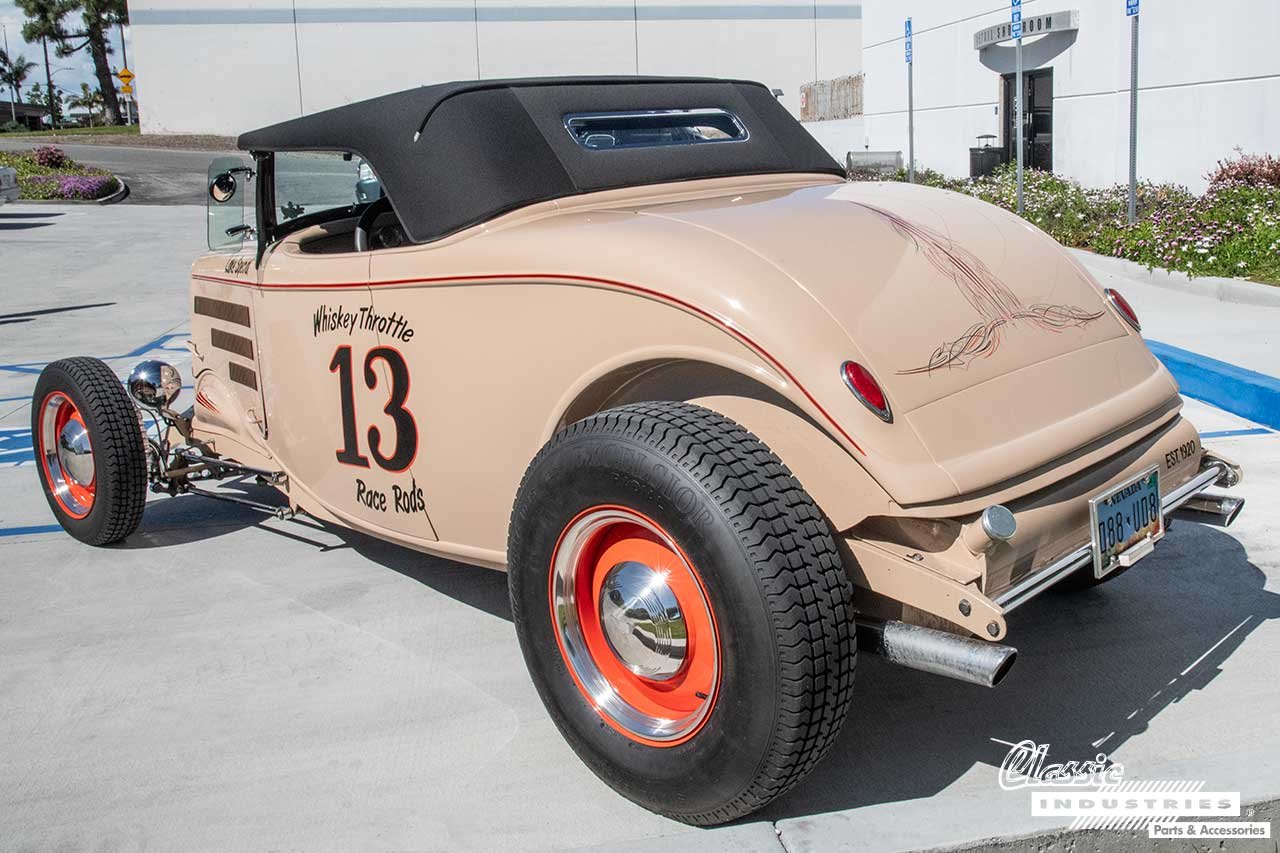 Above: "Shaun Hartman Pinstriping" enhanced the 1980 painted exterior with the Whiskey Throttle 13, Lake Special, and pinstriping for both the interior and exterior 'canvas' surfaces of the car.
Classic Industries Sells American Muscle Car Parts & Performance Components Aplenty
Though Classic Industries doesn't sell 1934 Ford parts in particular, we do provide a vast array of performance components for your vintage American classic, restored, restomoded, or muscle car. There are many links throughout this article for performance parts, sold by brand. You can also shop by brand by clicking here.
Classic Industries American Automotive Archives
If you're an avid reader, as some of us still are, you will get a kick out of these additional automotive enthusiast articles: