By D. Brian Smith
Photography: D. Brian Smith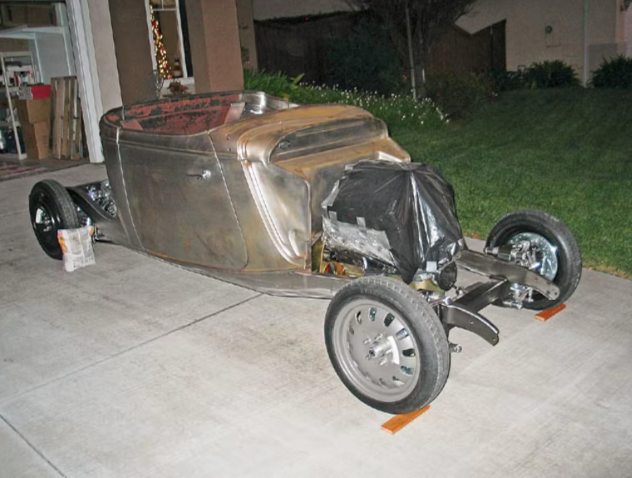 DBS's note: Do you think I need to caption these photos? My brother Kevin and my Dad performed such a thorough and logical step by step approach to doing this work, that I believe the photos speak for themselves. Great job, Dad and Kevin!
Life is cyclical. When I was a kid, my siblings and I would open up our Christmas presents as soon as we could wake up our parents. Big sis Melinda would get dolls and clothes, which would happily occupy her for the duration of the holiday. My brother, Kevin, and I received sports equipment and a bunch of automobilia - plastic models, die-cast collectibles, H.O. and 1/24-scale slot cars. We'd either play football or cars throughout the holidays. The only exception would be if snow blanketed the ground. Then, we'd race each other and our buddies down the largest slopes in Atlanta or along the first fairway of the neighborhood golf course in Rockville, Maryland, where we spent some of our childhood. If the roads were iced over, Dad would lace on his hockey skates and tour the neighborhood like a speed skater training for the Olympics. Otherwise, he'd be right there with us.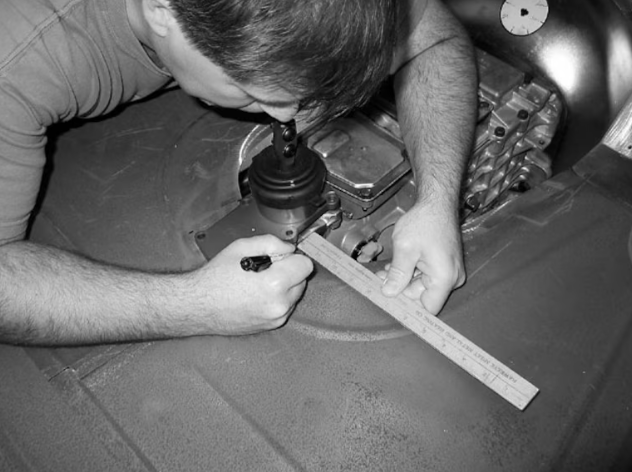 Now that the Smith men are big kids, we still spend the Christmas holidays playing with cars. By tempting Kevin with the notion of working on the '34 Ford roadster pickup in our warm, Southern California garage, Dad and I convinced him to fly out from his home in Detroit for Christmas. We wanted to properly fit the Steve's Auto Restorations Real Steel '34 Ford roadster pickup body on the SAC Hot Rod Products-crafted all-independent Kugel Komponents suspension chassis.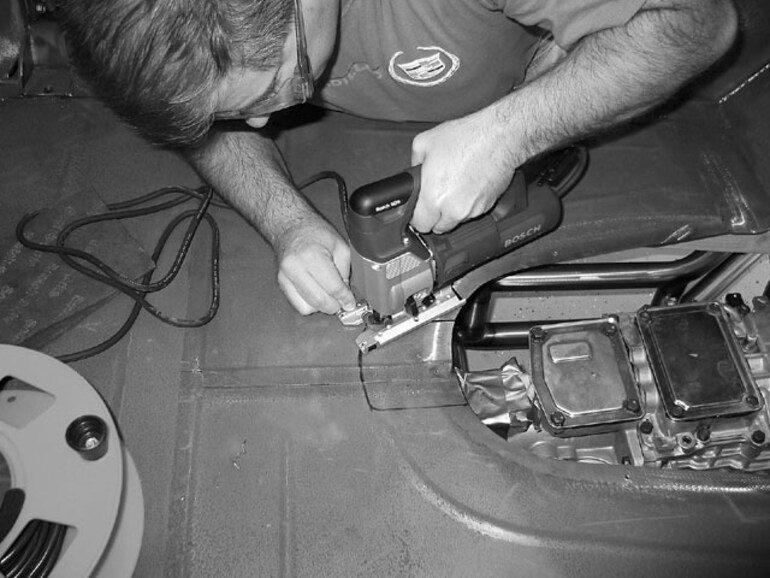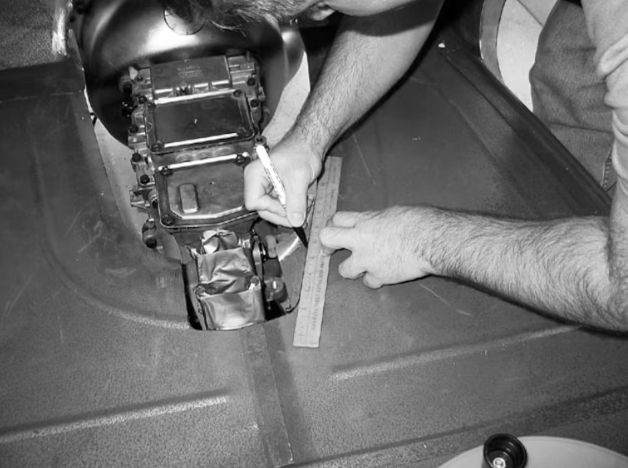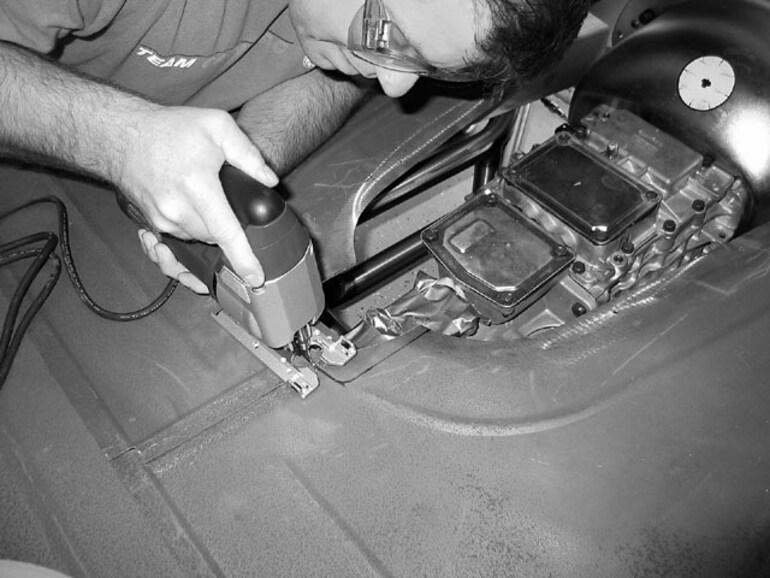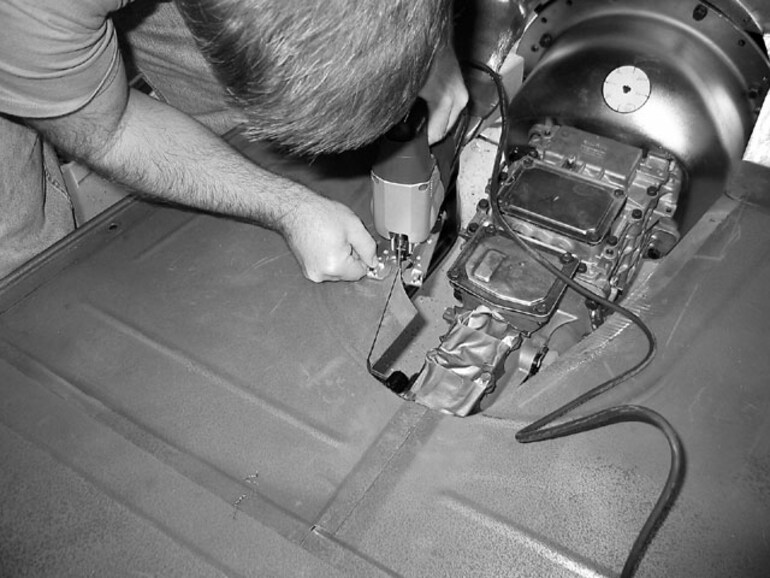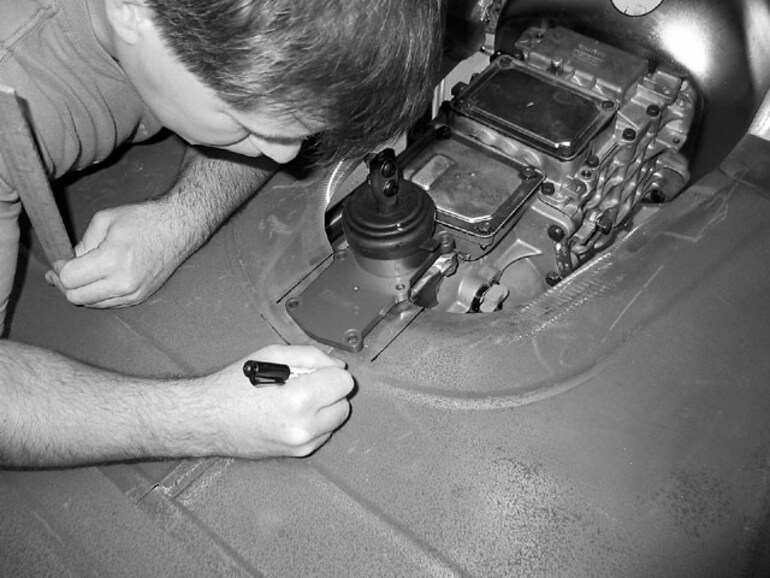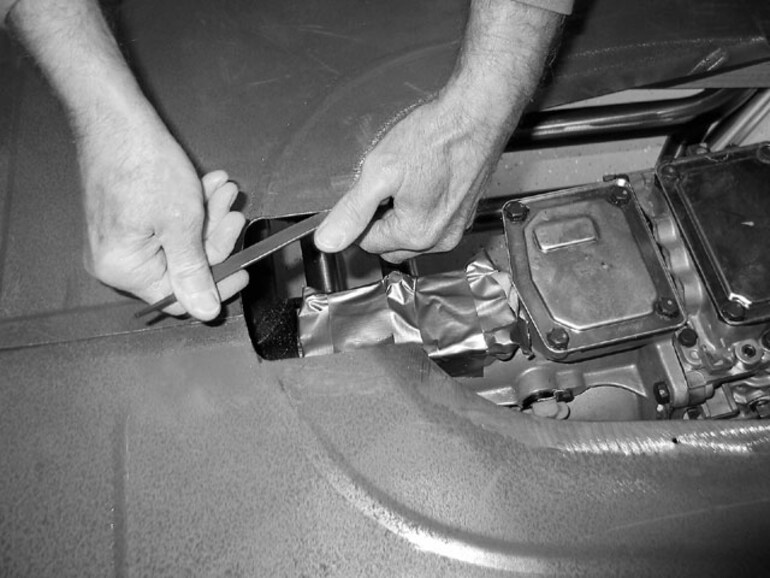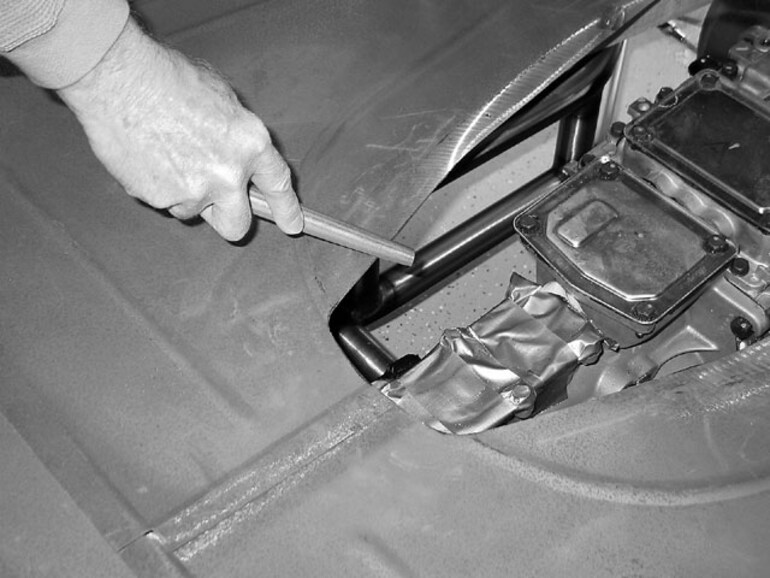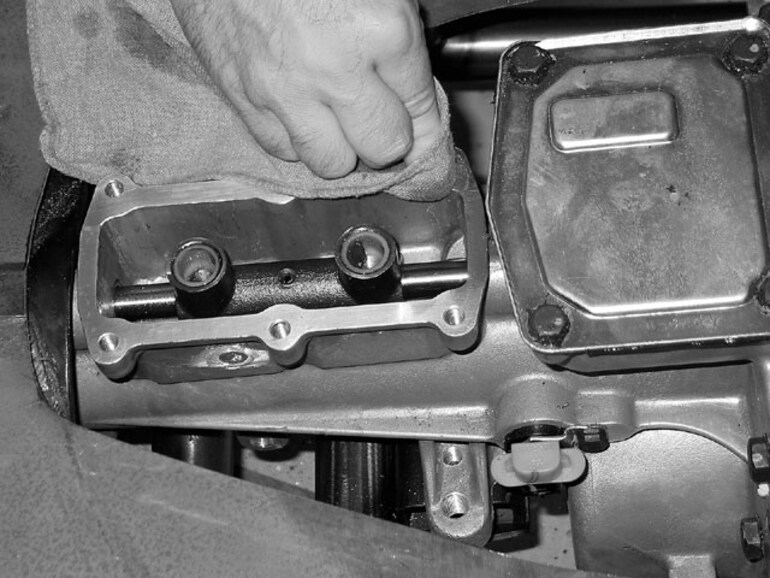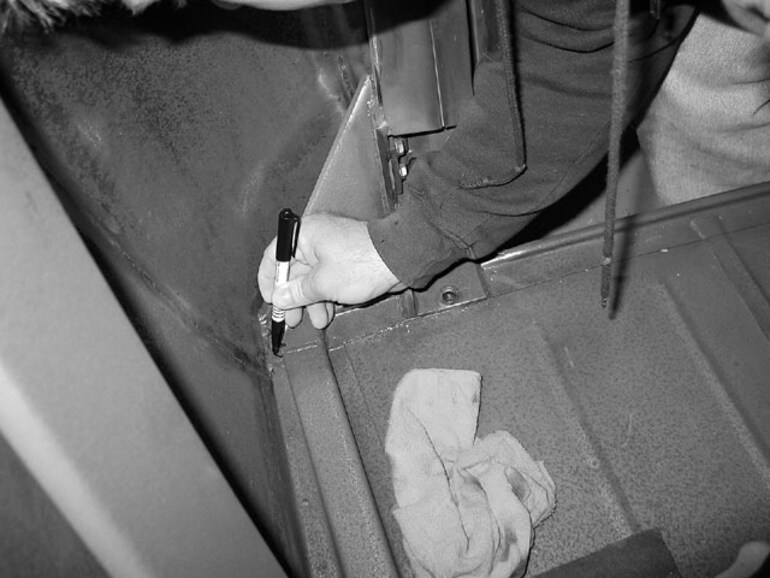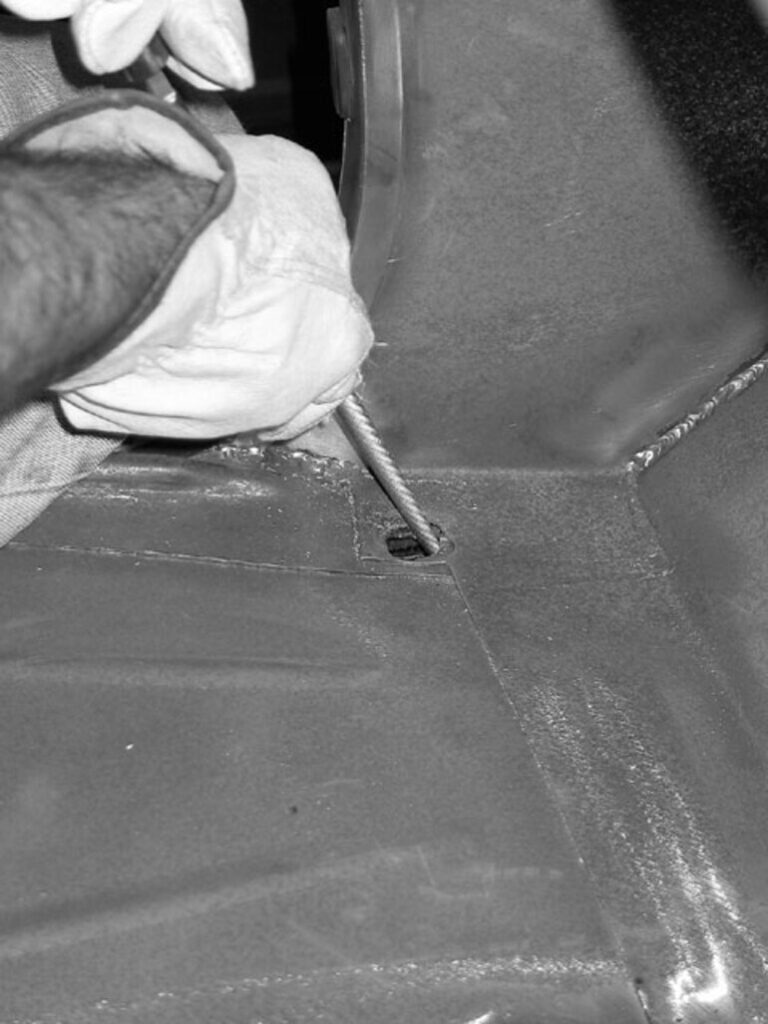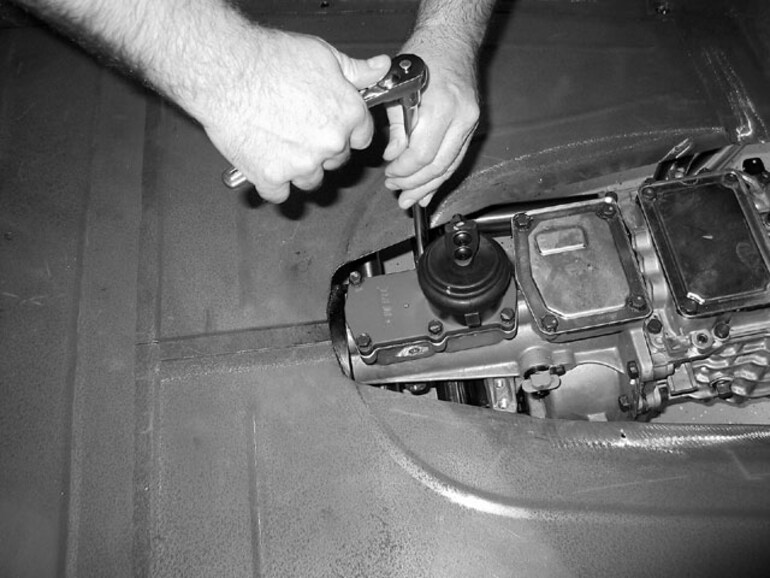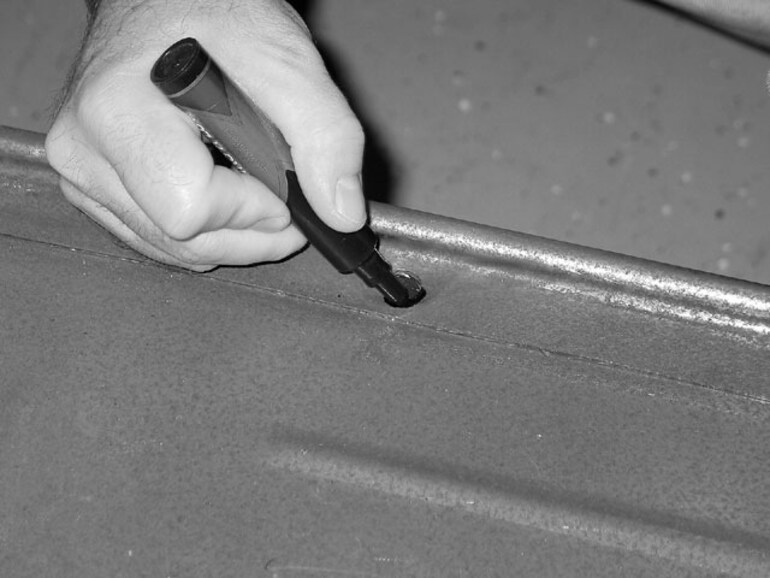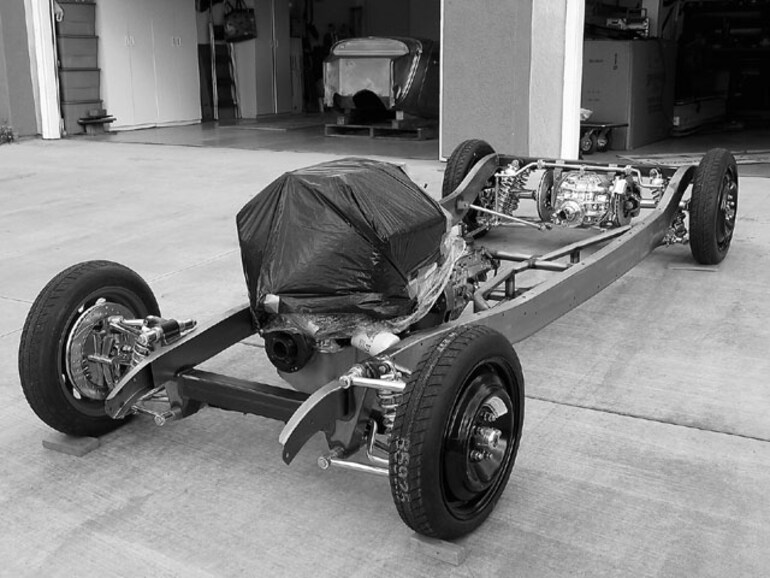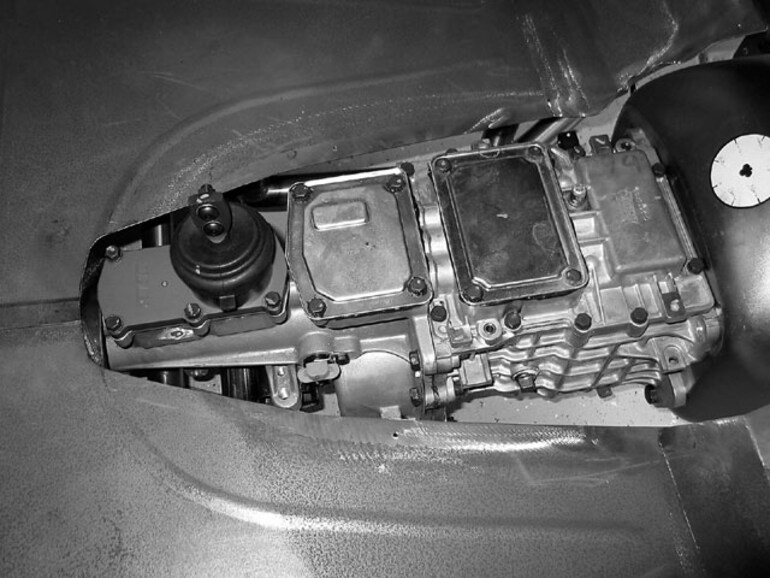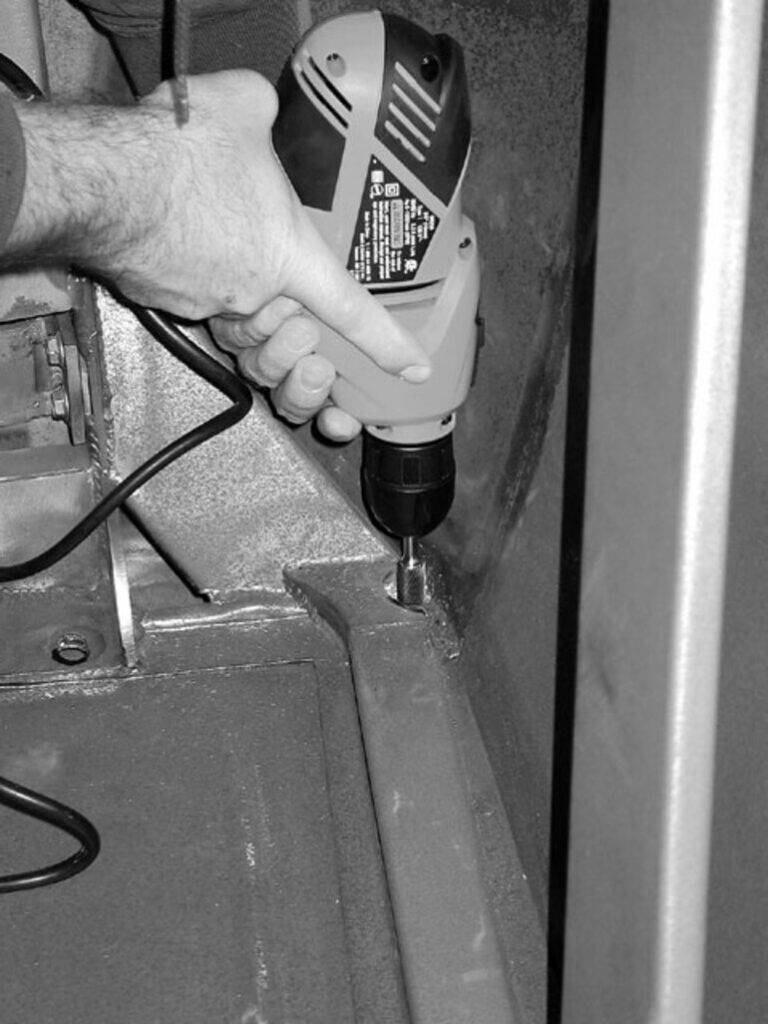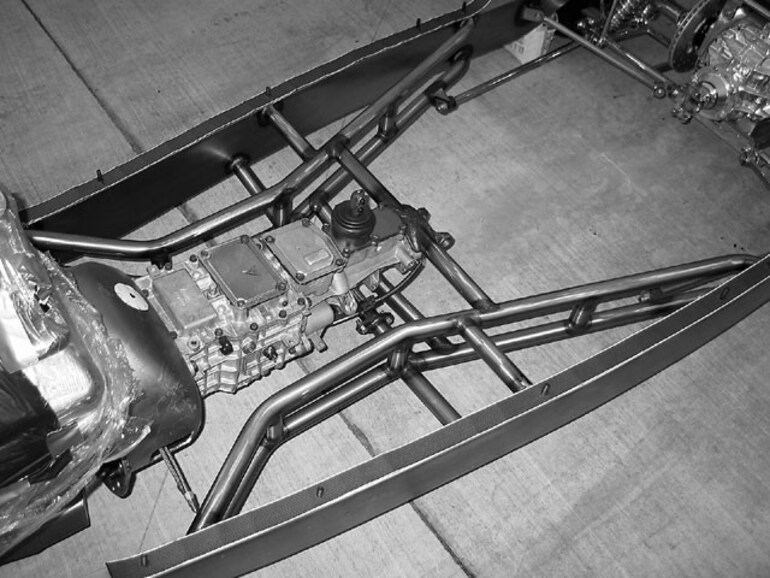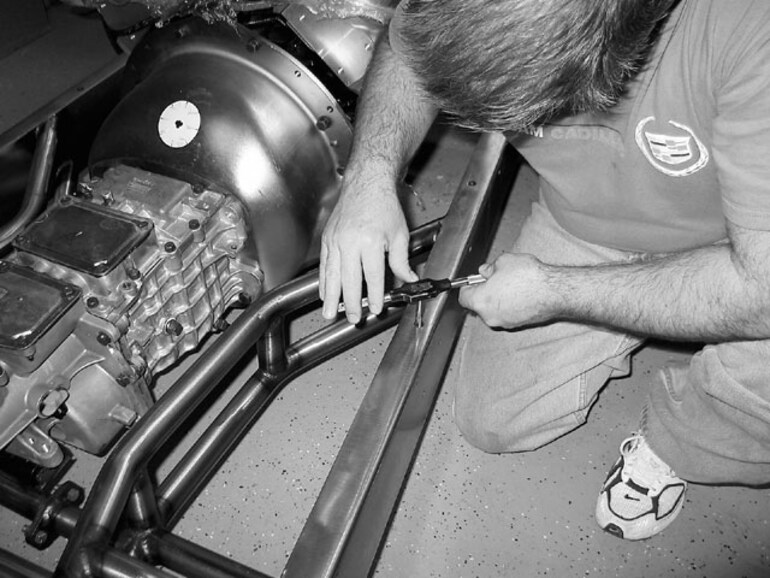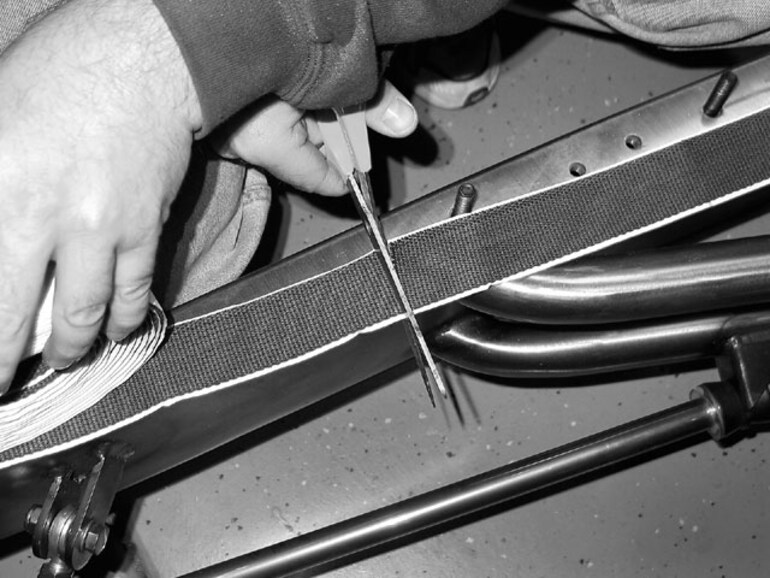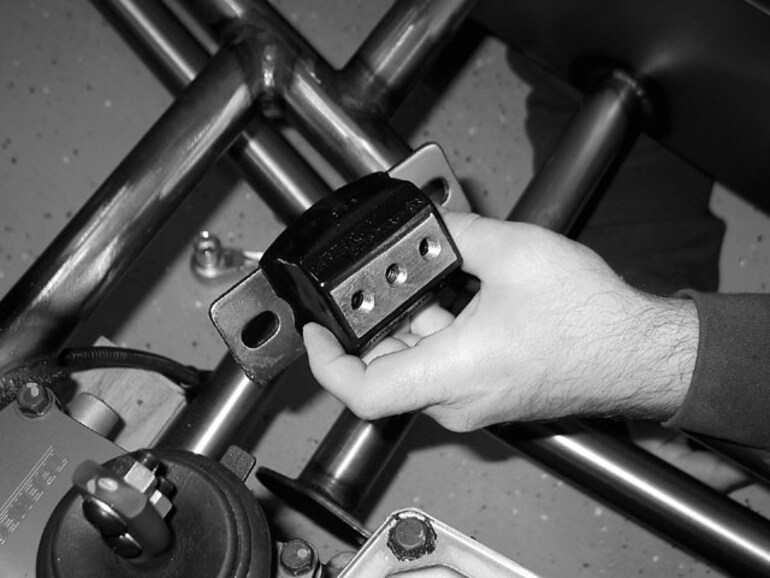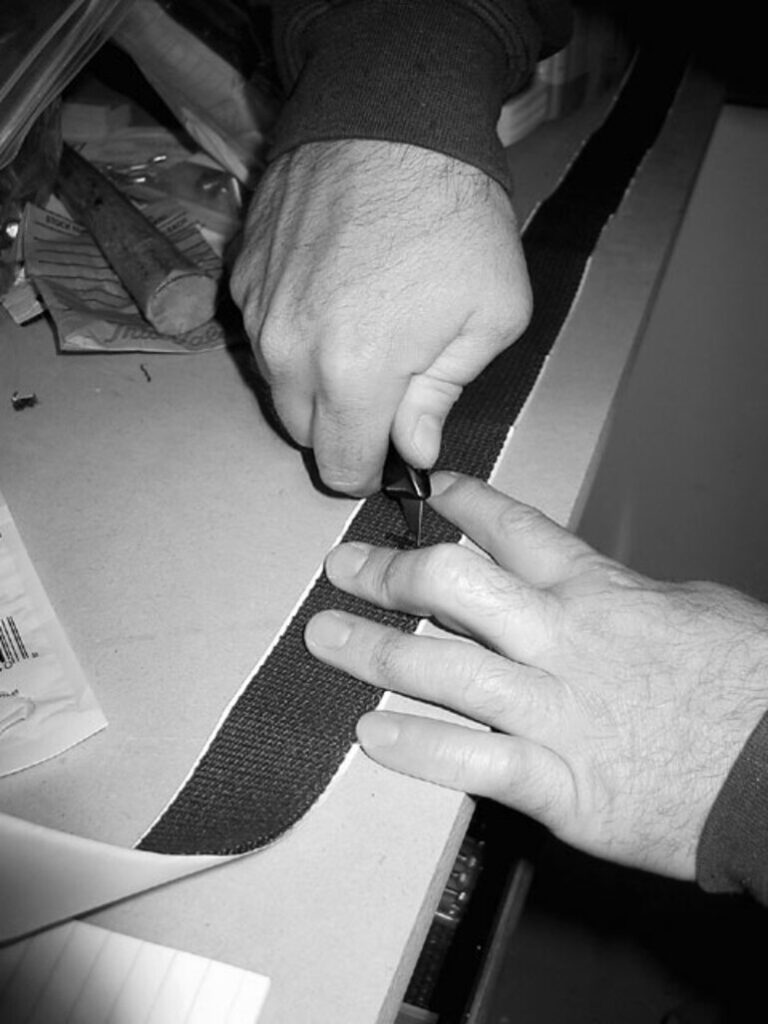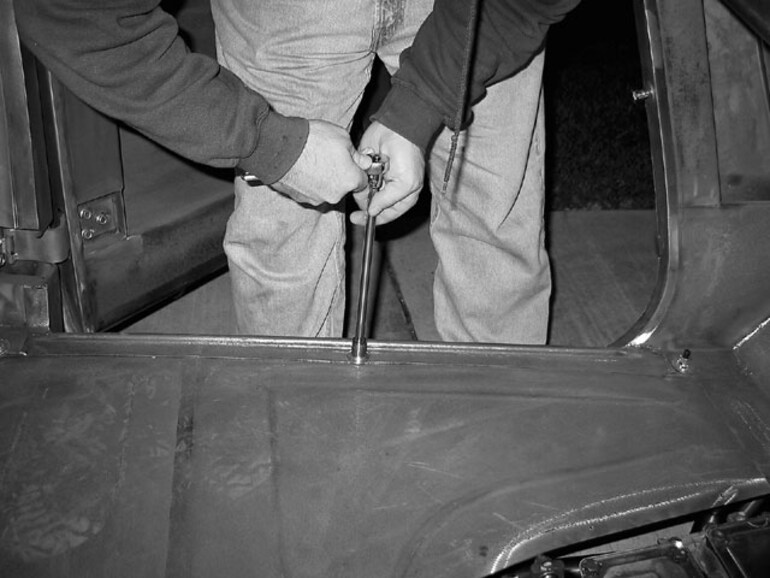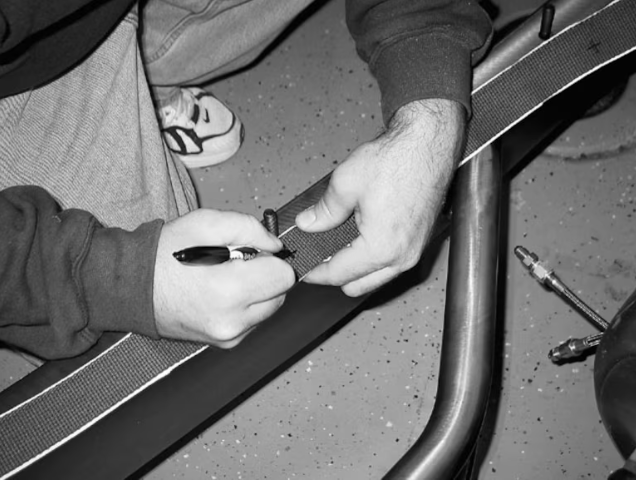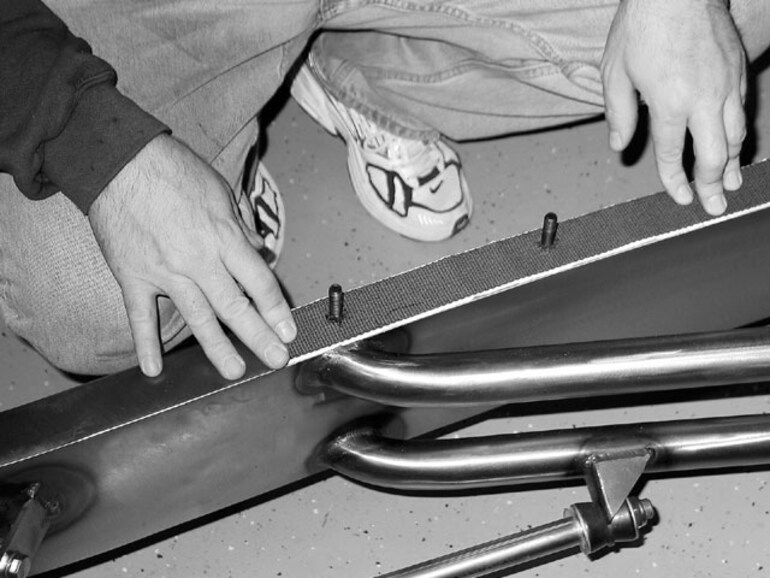 In the January '07 issue of KIT CAR ("The Mating Season," pg. 64), we successfully installed the Smeding Performance/McLeod/Tremec TKO-600 engine/trans powertrain into the SAC chassis, and placed the SAR body on the first-class foundation. However, the TKO-600 trans was 4 inches too long to fit within the opening of the cab's floorpan. Some cutting and massaging, 'er tailoring was in order.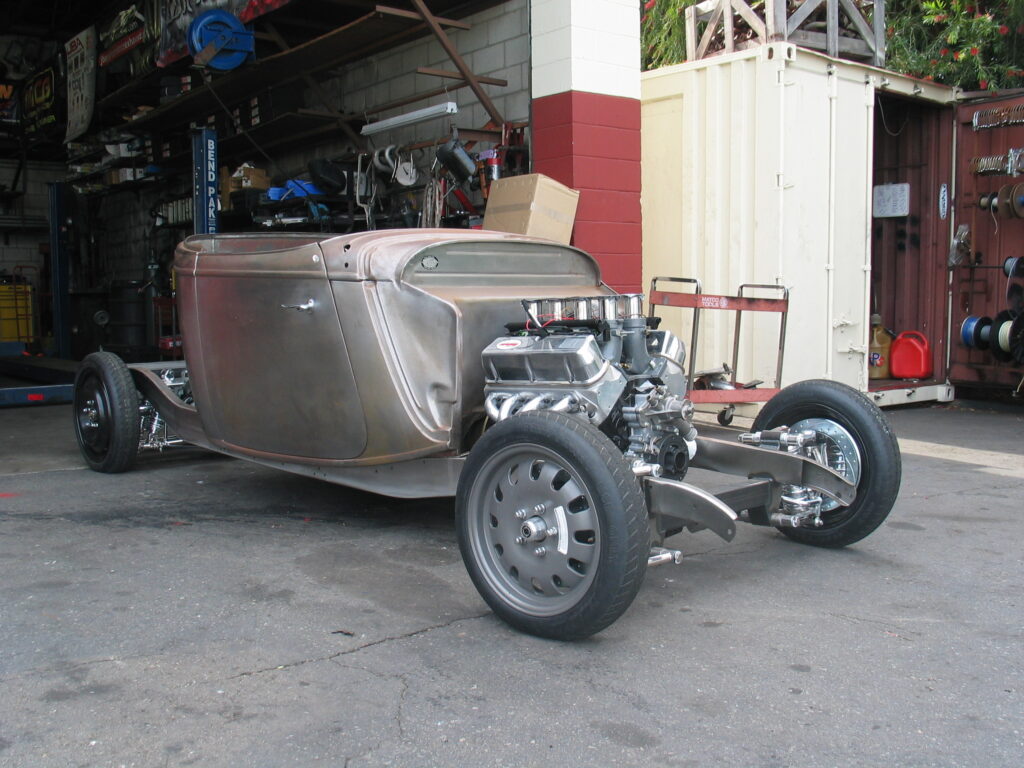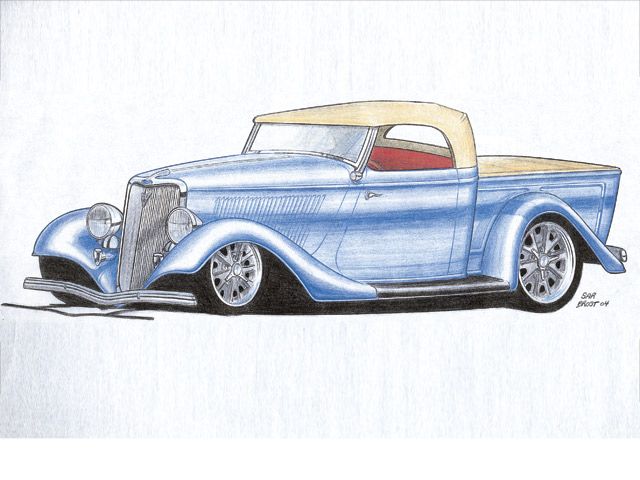 We spent the last day of Kevin's visit with the roadster pickup's first fitting. Though it was an unseasonable 40 degrees with high winds blowing outside the SoCal Smith shop, we fueled ourselves with a couple of Starbucks, and gave the DreamSmith '34 Ford roadster pickup a custom fit. Imagine how miserable Kevin would have been had he stayed in frigid Detroit and missed out on playing with cars during Christmas? Let's all say Bah, Humbug to that, and see if the Smith men had fun in the garage. HO! HO! HO!