By D. Brian Smith
When Ford Motor Company introduced the Ford Torino in 1968 for the North American market, it was intended as an upscale variant of the intermediate-sized Ford Fairlane that Ford produced from 1962-70. The car was so well received by automotive journalists and consumers, it wound up replacing the Fairlane nameplate altogether for all trim, powerplant, options, and accessories levels after the 1970 model year. The car is named after the city of Turin (Torino in Italian). Where famous automakers Alfa Romeo and Fiat are located, Turin is known as "the Italian Detroit".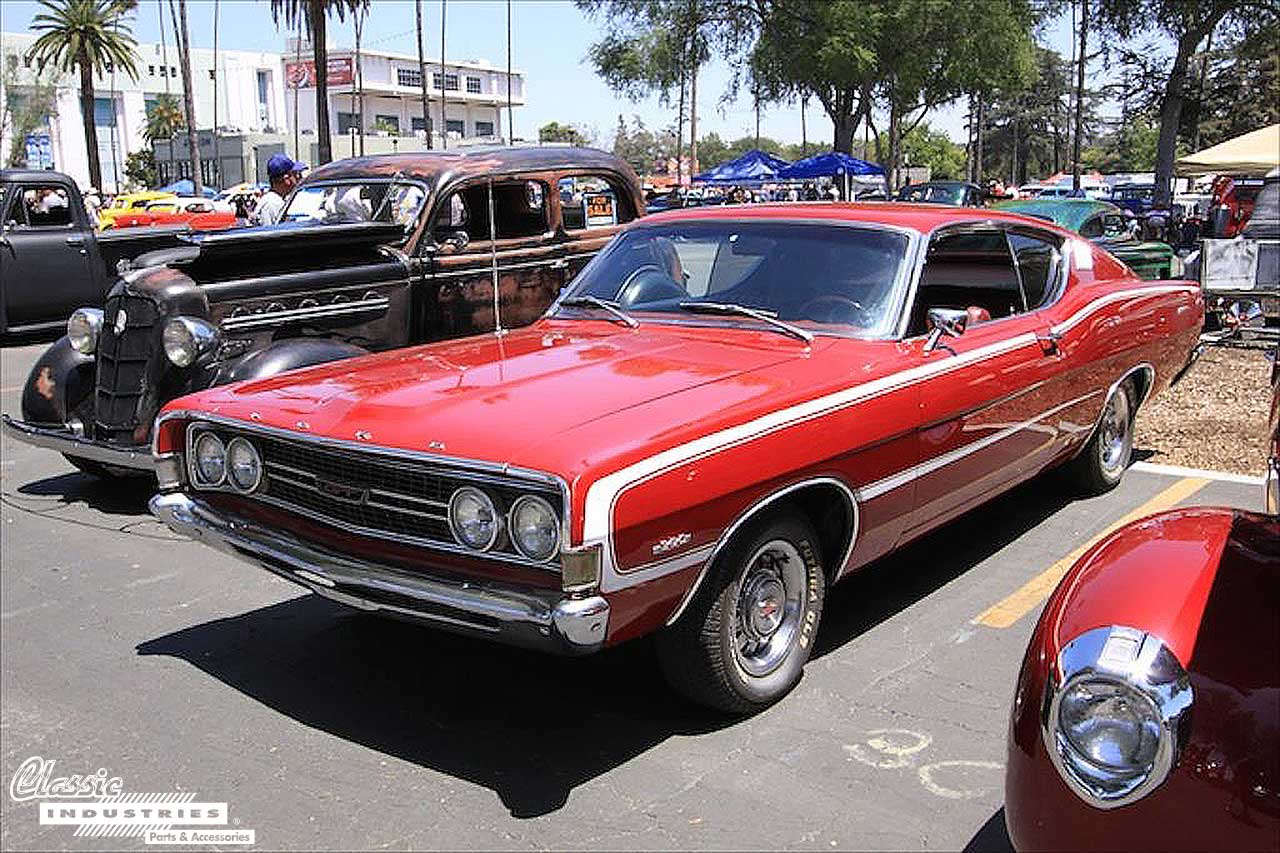 There are three generations of the Torino: 1st Generation 1968-69, 2nd Generation 1970-71, and 3rd Generation 1972-76. Automotive enthusiasts love every year that the Torino was produced, and each generation has its devout owners and admirers.
Over the years Torino's came in several body styles. Ford produced Torino convertibles from 1968-70. They introduced a sportsroof model in 1968 that was made throughout the Torino's eight years of production. The Blue Oval also manufactured Torino four-door sedans and wagons.

An abundance of powertrain choices were available during the Torino's eight-year run. If you wanted a thrifty grocery getter, you could opt for a 200 c.i. straight-6 or a 250 c.i. I6, backed by a C-4 automatic transmission or a three-or four-speed manual transmission. Should you rather have more power under your right foot, you could climb the V8 ladder, with a 289 c.i. Windsor V8, a 302 c.i. Windsor V8, a 351 c.i. Windsor V8, a 351 c.i. Cleveland V8, a 390 c.i. FE V8, a 427 c.i. FE V8, a 428 c.i. FE V8, or a 429 c.i. 385 series V8. Of course, there was the stout C-6 automatic transmission available to back the big-block 8's, if you didn't want to do your own manual shifting. Basically, a Torino could be equipped for daily driving duties, being a contender at the dragstrip, or winning NASCAR races, not to mention going vintage racing now.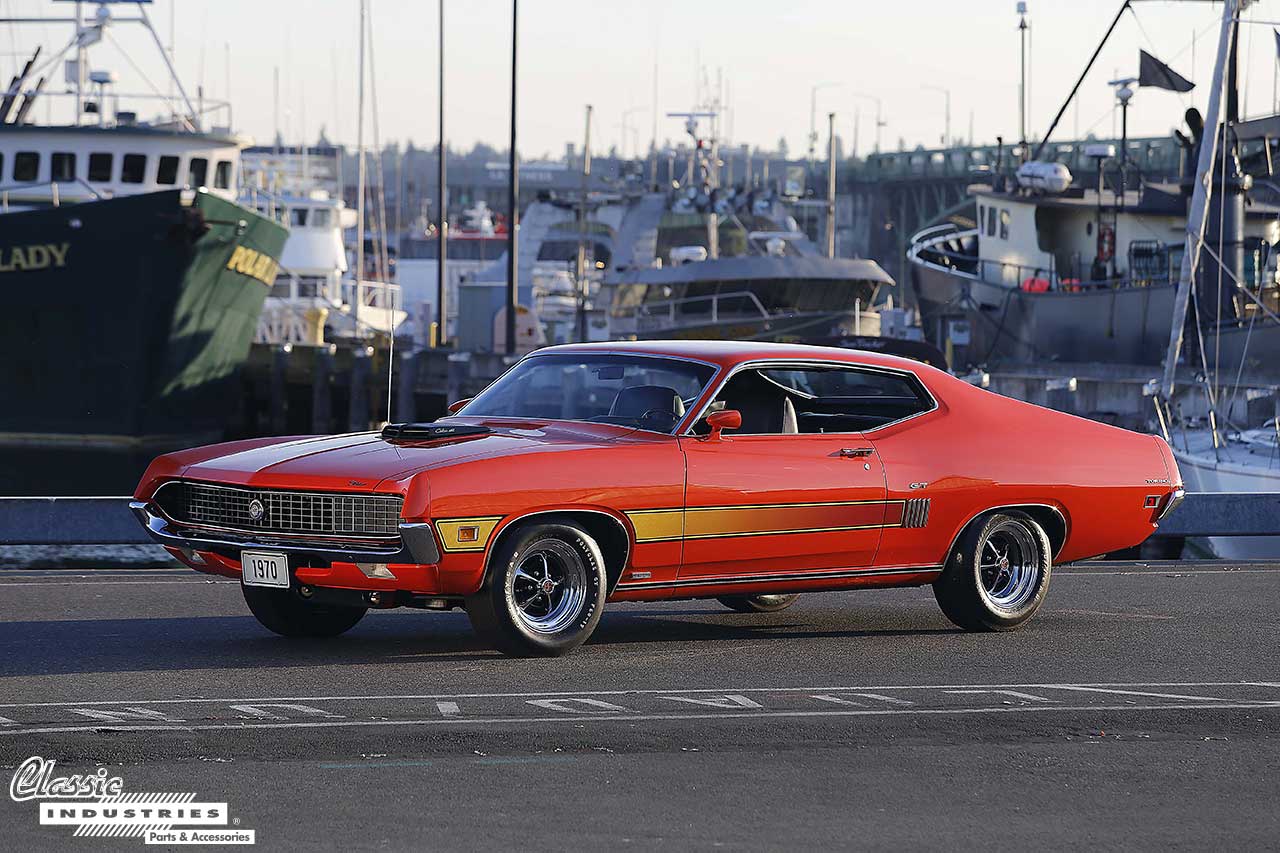 Which generation of Torino do you own or appreciate the most? If it's the one that you're building in your garage, you now have a great place to find those must have parts. You can check out Classic Industries' ever-expanding Torino parts listings by following this link: Parts & Accessories for 1968-1976 Ford Torino.