Motorsports Reunion
Published by Redline Review (Motorsports Reunion)
By D. Brian Smith
Photography: D. Brian Smith
The promise of a plethora of original Shelby Cobras, all conquering the demanding Mazda Raceway at Laguna Seca road course, is enough to get any car enthusiast up, down and/or over to the Central Coast of California during Monterey Car Week. We're happy to say that the reality of seeing these 1960's era racecars in action delivered even more than we anticipated. In fact, Carroll Shelby's life was celebrated throughout this year's Monterey Car Week at every venue that Redline Review covered.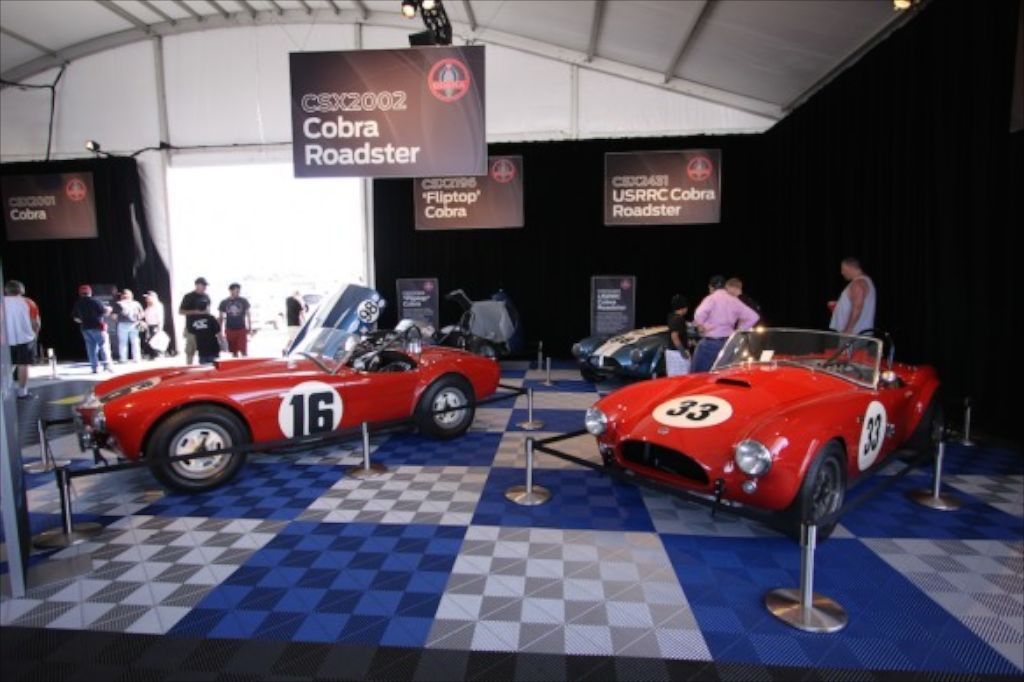 Since Carroll Shelby made his greatest impact in the automotive world at racetracks around the planet, it's only fitting that Mazda Raceway Laguna Seca commemorated all of his accomplishments and that of his very talented Shelby American Racing Teams, with a spectacularly well curated exhibit of some of his most noteworthy Shelby vehicles. Of course, there were also several thrilling races that involved Shelby Cobras, Shelby Mustangs, Shelby Daytona Cobra Coupes and the sensuous Ford GT40s that dominated the 24 Hours of Le Mans from 1966 through 1969.
Vintage racing offers more variety than any other form of auto racing, including the Le Mans and American Le Mans Series of competitions. No matter when you were born or what era your favorite automobiles come from, you'll be able to see the cars that you grew up with and/or appreciate the most. What's more, those vehicles will really be going fast, regardless of the fact that many of the racecars are worth into the millions of dollars. Even more compelling, within every race group there are vehicles with varying amounts of horsepower, torque and handling capabilities, which makes for some very interesting spectating. It's very common that you'll see some nimble little British or German sports car with a four-banger mill that's competitive with an earlier era, but V-8 powered racer. The V-8 powered brute will command the straights, while the four-cylinder equipped car will catch up and overtake in the corners.
Each year, the famous Mazda Raceway at Laguna Seca racing circuit is transported back to the glorious days of auto racing. Sports and racecars from the early 1900's all the way up to Stock Cars with disc brakes of 1990 vintage competed in their own rather eclectic classes of race groups for three glorious days, Friday, August 17, Saturday, August 18 and Sunday, August 19. What with the many other commitments to our time during Monterey Car Week, Redline Review was able to cover all the action on the biggest day, that being Saturday. There were nine race groups that competed on Saturday, which included two runnings of the glorious Shelby Cobras.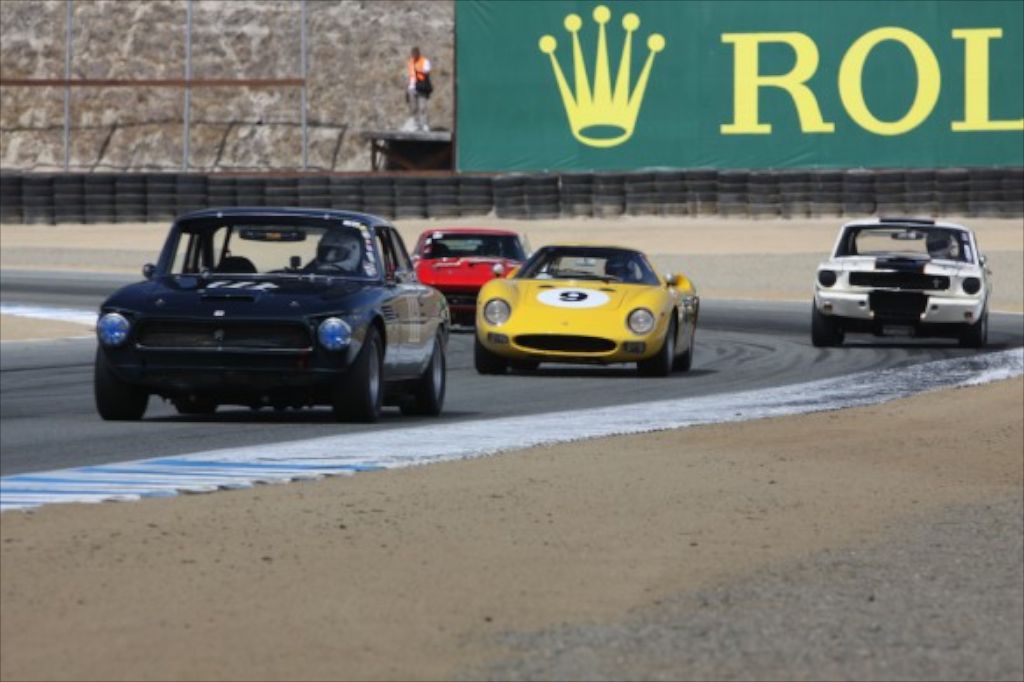 We arrived on Saturday before our 7:30 am Media Meeting, which is mandatory for any journalist who will be granted an orange photo vest for on track photography. Once we grabbed our photo vests and hot pits bracelets, we began firing our digital SLRs, in search of the best action racecar photos. You'll be pleased to learn that Redline Review took so many shots, we ran out of memory flash cards. Fortunately, a nice guy who works for Toyota came to our rescue by giving us a spare card -- what a gracious thing to do!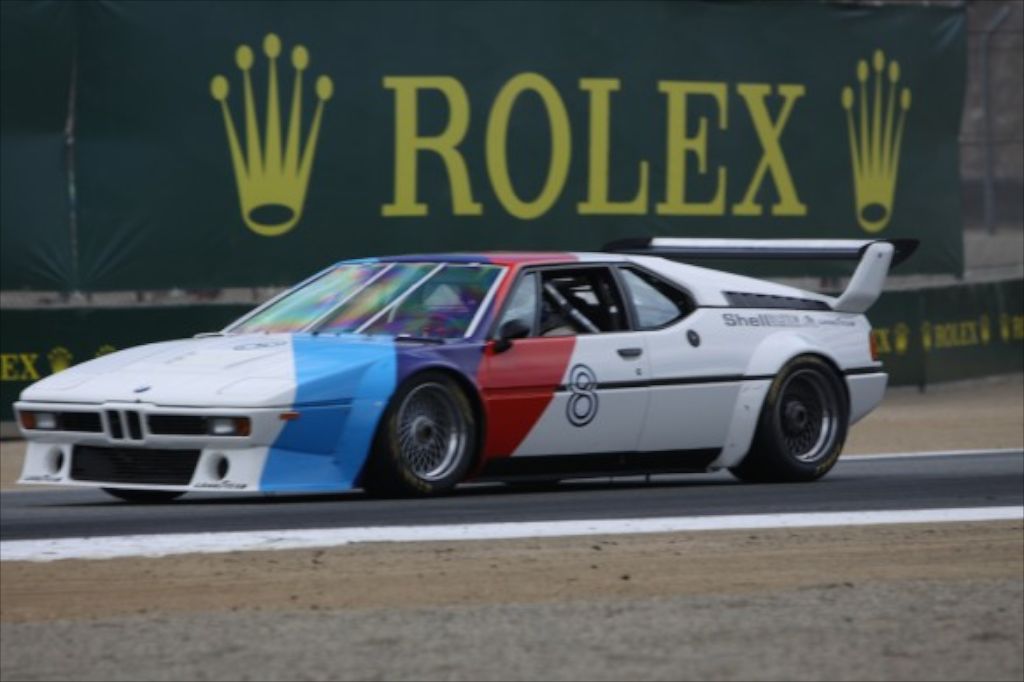 Admittedly, this was a bittersweet day for yours truly. Throughout my time at the Rolex Monterey Motorsports Reunion for 2012, I kept thinking that this is the most prominent celebration I'll ever experience for automotive racing legend Mr. Carroll Shelby. His legacy will live on forever. I was beginning to think that he'd outlive all of us automotive enthusiasts. Death and paying taxes are two certainties in life. A third absolute is the fact that there will never be another Carroll Shelby. He was a definite original, just like any of his just over 1,000 constructed Shelby Cobras. Whether you see an original or a replica Cobra at any time in your future, will you do this one simple thing? Think of the man that made it all a reality and thank him for his larger than life accomplishments.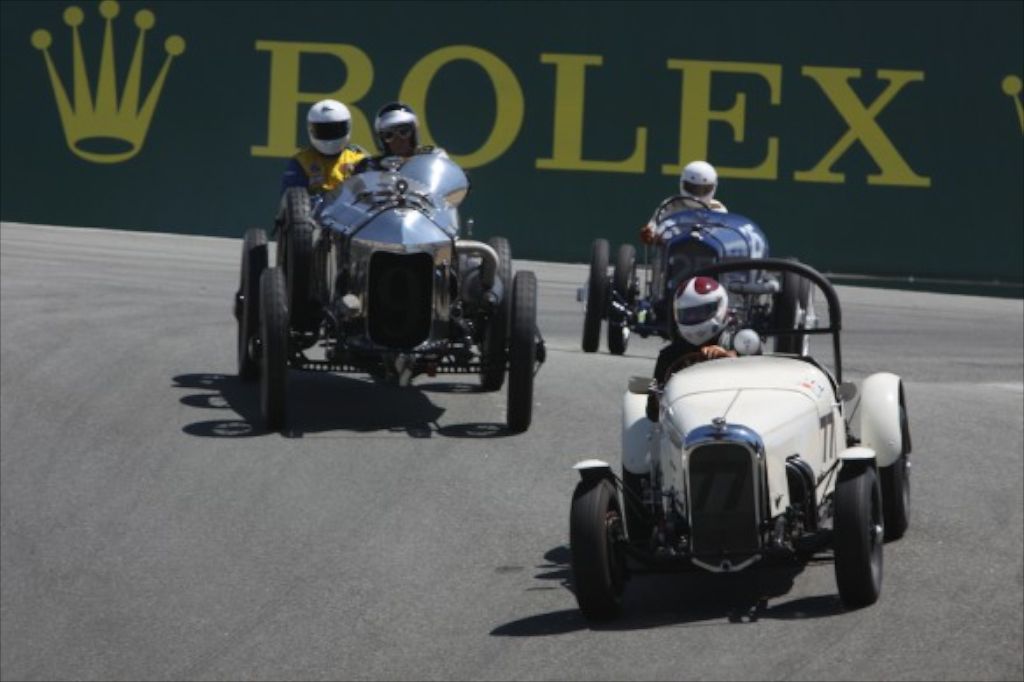 I've been fortunate to witness the vintage races at Mazda Raceway Laguna Seca on several occasions through the years. For all the pomp and circumstance that surrounds the celebration of Mr. Shelby's life and times, this Monterey Motorsports Reunion will probably be the most memorable for me, unless of course, I someday get to drive Laguna Seca in a vintage sports car of my own one day. We shall see. Until that time, thank you Mr. Carroll Shelby, for all that you've done in your life for auto aficionados and for heart transplant recipients. We owe you a debt of gratitude.