Published in Monterey Car Week (1936 Ford Deluxe Roadster)
Editor's Note: One of my all-time favorite cars from the 1930s is the '36 Ford Deluxe Roadster. Here's one that crossed RM Auctions' Monterey 2012 auction block that's as beautiful as a summer day is long. RM Auctions, thank you for supplying the article and breathtaking photos.
Photo Credit: Neil Fraser ©2012 Courtesy of RM Auctions
Lot 257
1936 Ford DeLuxe Roadster
Sold for $88,000
Chassis no. 18-2441734
Model 68. 85 bhp, 221 cu in L-head V-8 engine, three-speed manual transmission with Columbia overdrive, solid front axle and live rear axle with transverse semi-elliptic leaf springs, and four-wheel mechanical drum brakes. Wheelbase: 112″
• Excellent restoration of iconic Ford V-8
• Columbia overdrive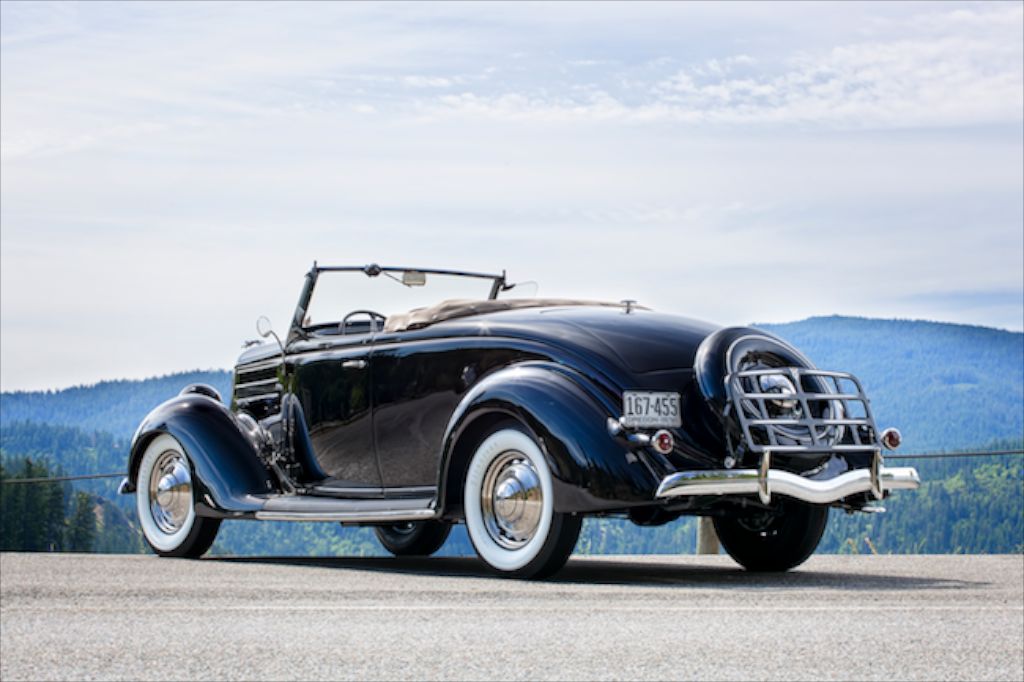 1936 Ford Deluxe Roadster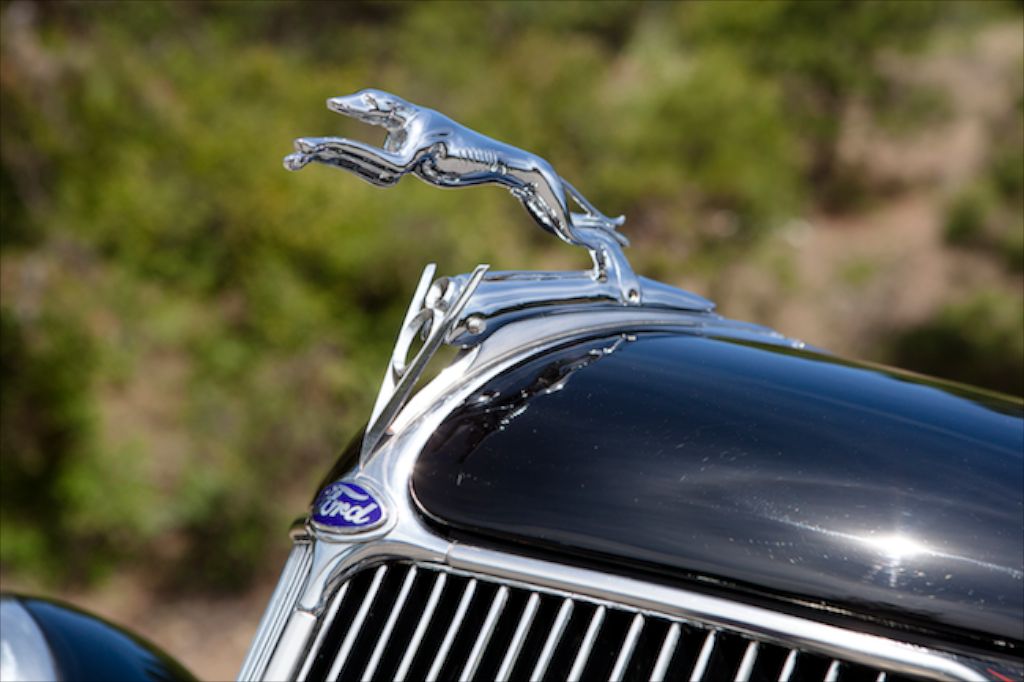 All early Ford V-8s have a devoted following, but a few models have achieved iconic popularity. Prominent among these is the 1936 Ford Deluxe Roadster. Ironically, the car was an update to the 1935 model, a Phil Wright design that helped Ford outsell Chevrolet for the model year. However, it is the 1936 restyle that has become more sought-after by collectors. It was the work of Holden "Bob" Koto, of Briggs Manufacturing Company, whose career spanned nearly 40 years.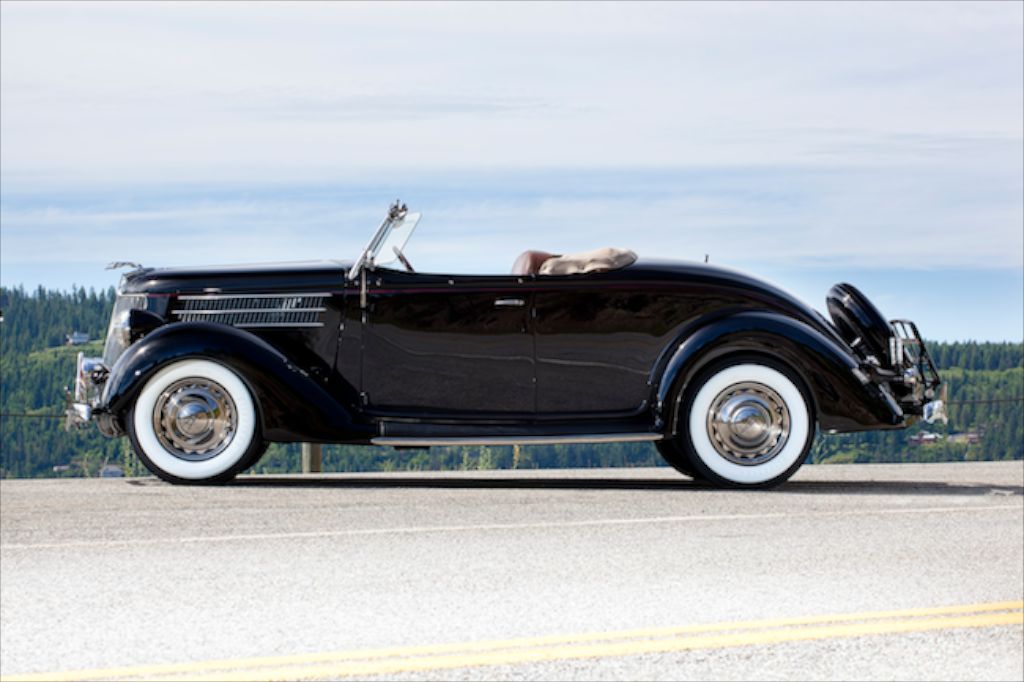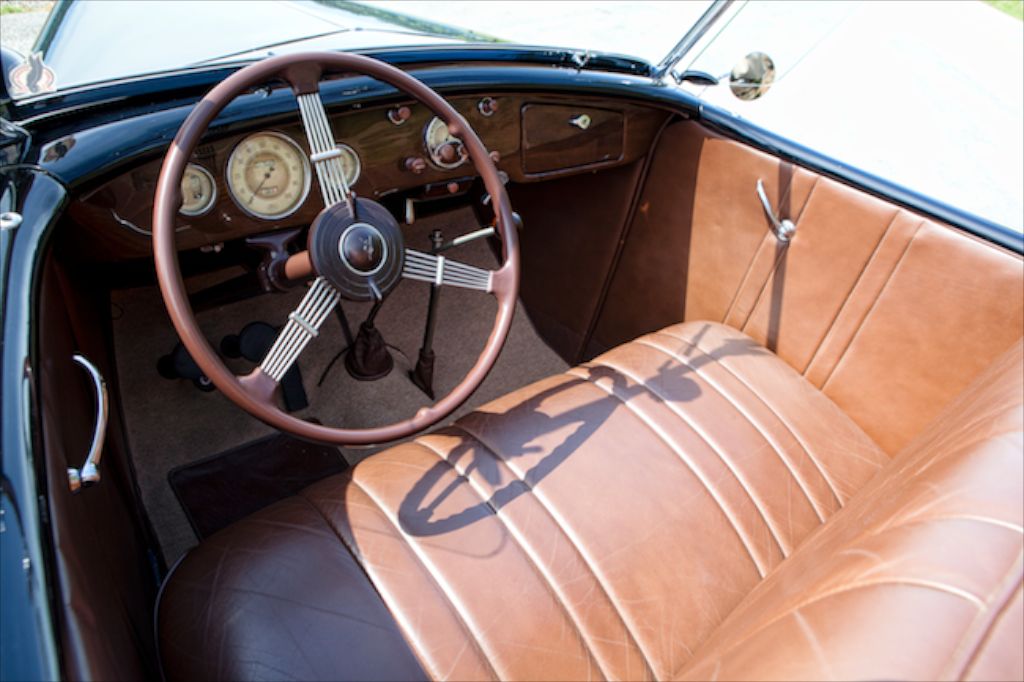 Koto gave the car a new grille, with simple, thin vertical bars, much less fussy than the '35 item. The horns were relocated out of sight, behind small grilles in the fender "catwalks." Wire wheels were abandoned for a pressed-steel "spider" design with a wider bolt circle. Under the skin, a larger radiator aided cooling, and transmissions gained helical gears for first and reverse. Although Chevrolet regained first place in sales, the 1936 Ford has long been the model of choice for a vast number of collectors and restorers.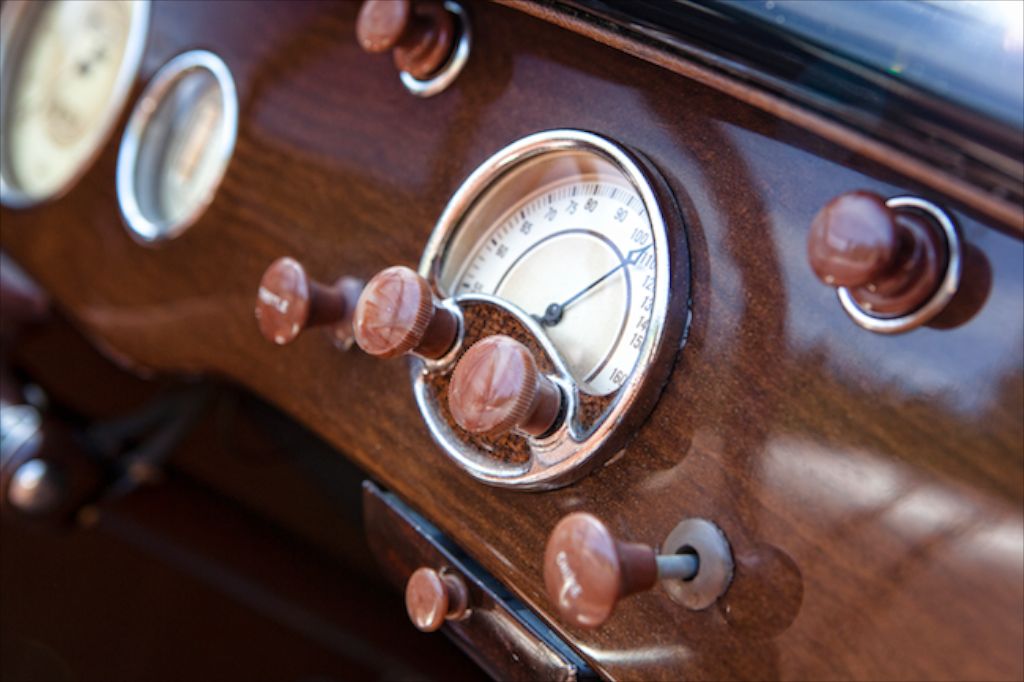 This 1936 Ford DeLuxe Roadster has been the subject of a complete and thorough restoration. Finished black with a matching metal spare tire cover, it has a beige canvas top and correct brown leather interior and rumble seat by LeBaron Bonney. The dashboard is done in restored wood grain. Windshield glass and wind wings carry the Ford script. The tires are Firestone wide whitewalls.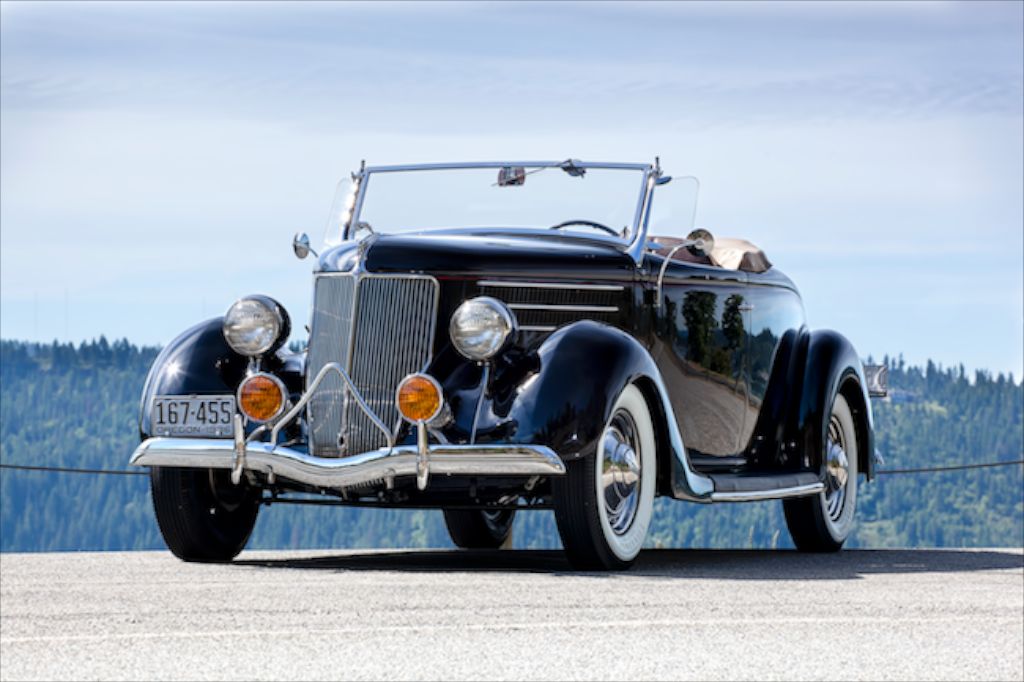 Accessories include fog lamps, an external luggage rack, a Greyhound hood ornament, bright spider wheel trim, and a correct, working radio that replaces the dashboard ash tray. The Columbia overdrive enables effortless touring on any type of highway. This is certainly one of the finest examples of a '36 Ford roadster available.