Published by Monterey Car Week (Lotus Evora S)
By D. Brian Smith
Photography: D. Brian Smith
Monterey Car Week recently spent some quality time behind the wheel of one of the greatest supercar's of all-time, the 2013 Lotus Evora S. We drove the Lotus during Monterey Car Week, since the Lotus Evora S had the distinction of being the Autobahn Buzz Monterey Car Week Car for 2013.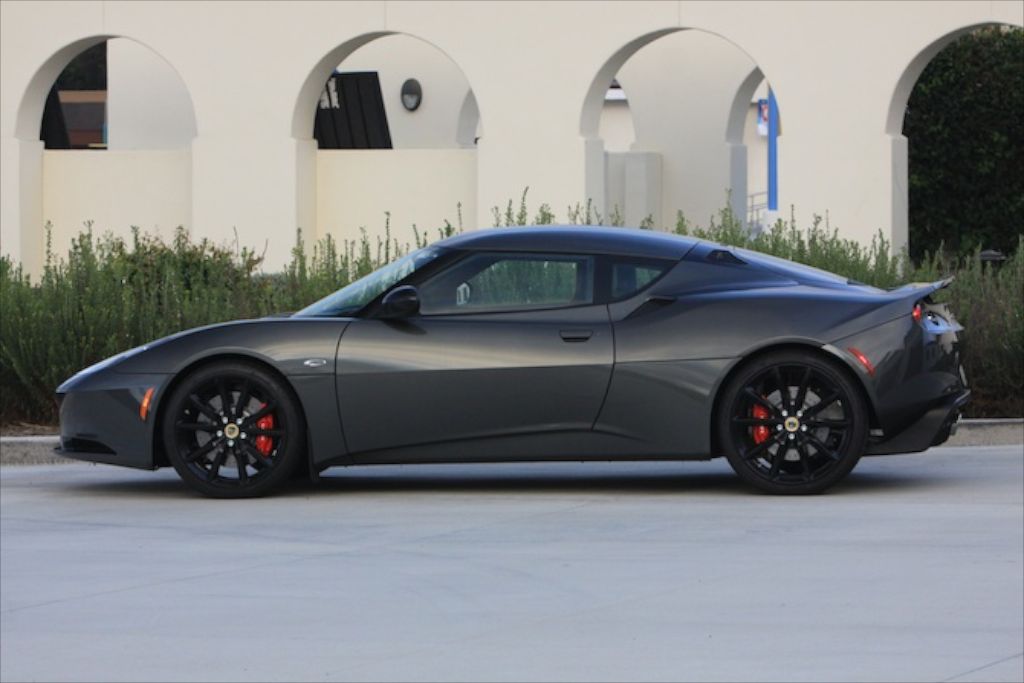 Each year, we endeavor to evaluate a new enthusiast automobile by driving it during our favorite week of the auto show season, the peerless Monterey Car Week. Last year, we zoomed up to Monterey from the Oceanside, California west coast headquarters of Autobahn Buzz and big brother publication Redline Review (www.RedlineReview.com) in a Victory Red 2012 Camaro SS Convertible. Should you also be interested in good old American muscle, here's a link to the article about our 2012 Camaro SS Convertible Redline Review Monterey Car Week Car : http://www.redlinereview.com/camaro-ss-convertible-2012-redline-review.htm.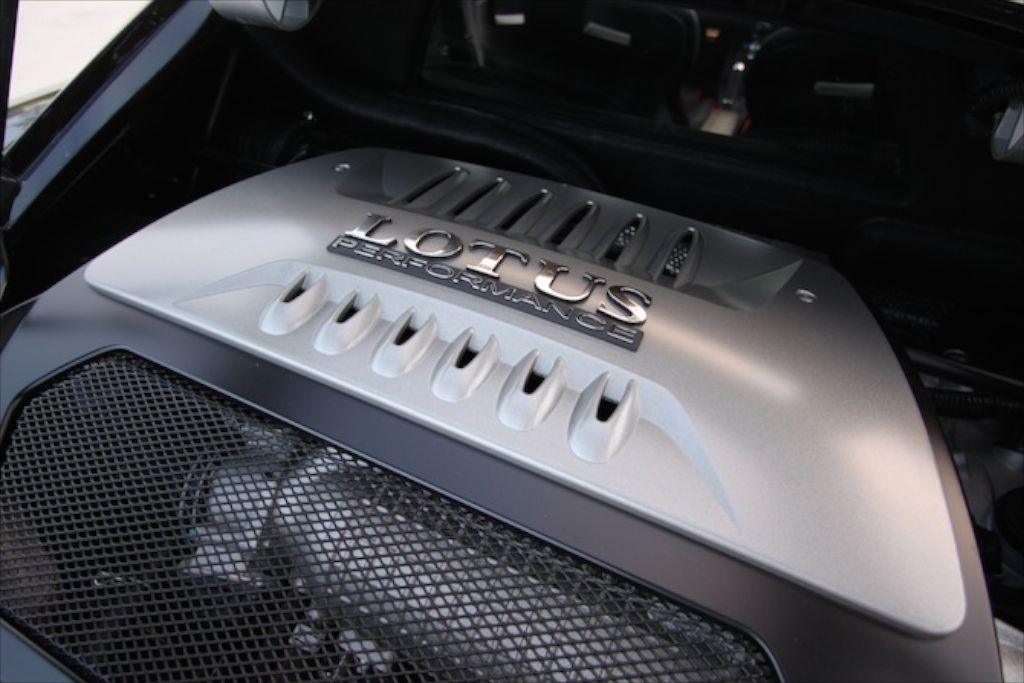 Lotus Evora S
Getting back to the Anglo/European finery that emanates from the Lotus factory in Hethel, England, we have driven the normally aspirated Lotus Evora for brief jaunts on several occasions, but until Monterey Car Week 2013 have only had a short stint behind the wheel of an Evora S at the Red 2 movie premiere in Westwood, California. Spending an entire week with a 2013 Lotus Evora S would give us a great feel for this supercar. In case you're unaware, the S stands for supercharged. Accordingly, the Evora S makes 345 horsepower at 7,000 rpm and 295 ft-lbs of torque at 4,500 rpm. These numbers compare most favorably with the naturally aspirated Evora, which delivers 276 horsepower at 6,300 rpm and a bit more mild-mannered 258 ft-lbs of torque at 4,500 rpm.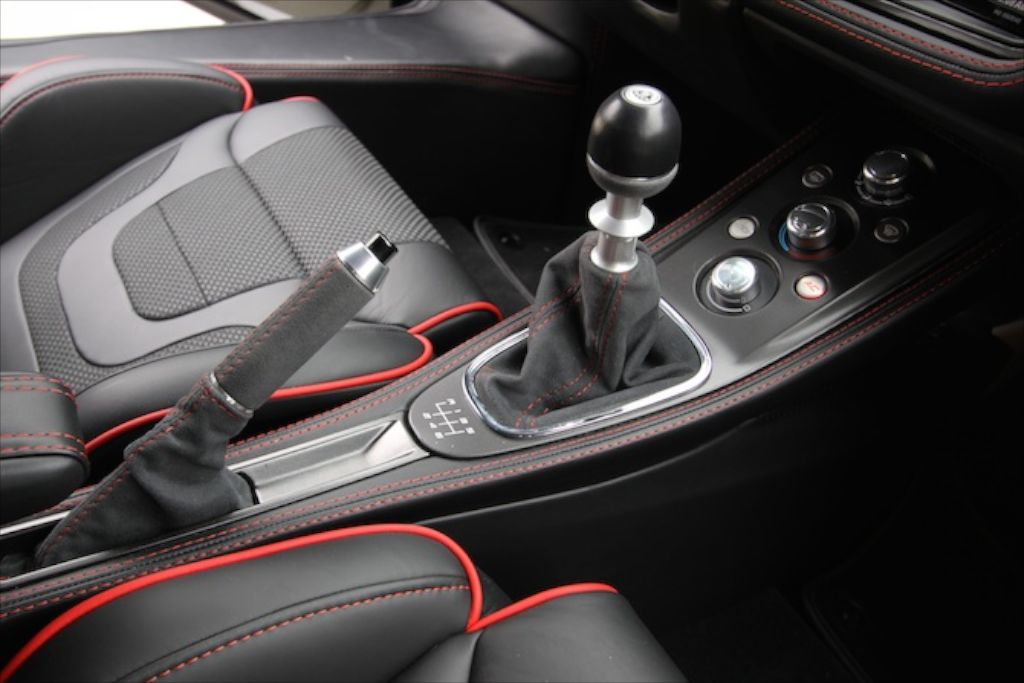 The normally aspirated Lotus Evora is an otherworldly delicious sports car to drive spiritedly, so being afforded an entire week in the Lotus Evora S would be the sort of treat that could sate the appetite of most any automotive enthusiast, with the possible exception of the scribes at Autobahn Buzz. Especially when you consider that we dropped off a 1990 Mazda Miata with 143,xxx miles on the odometer and no air conditioning in exchange for the Evora S on press loan, you'd think we'd died and gone to supercar heaven.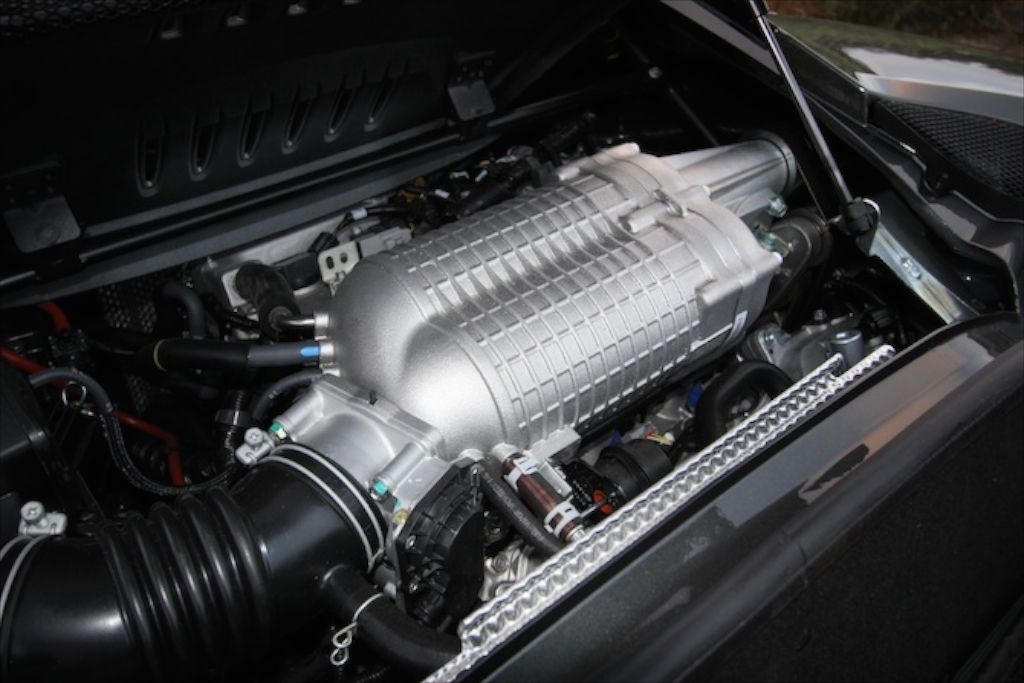 With the drive back to the Autobahn Buzz office in Oceanside, California we were able to learn all the controls in the logically and ergonomically laid out cockpit. The only exception to that was the cruise control, as I was too enamored with the sound of the supercharged mill every time I mashed the throttle, which was pretty much the entire time I was on the 405 freeway south and the 5 south. It's also notable to mention that the other control I didn't have command over yet was to turn off a cautionary voice that warned me every time I was going over the speed limit. It would say, "The speed limit is 65." And I'd look at the analog speedometer and realize I was doing 80 with ease, back off the go pedal and get back to being a good California driver for about a mile, at which time the Autobahn Buzz condition called Heavy Right Foot would overtake me once again. The 3.5 liter supercharged and Lotus Performance tuned engine would be getting back up to half or perhaps 60-percent song and that intoxicating process of being romanced by that lusty blown mill would work its magic with me all over again, until the cautionary voice woke me from my sensuous supercar trance.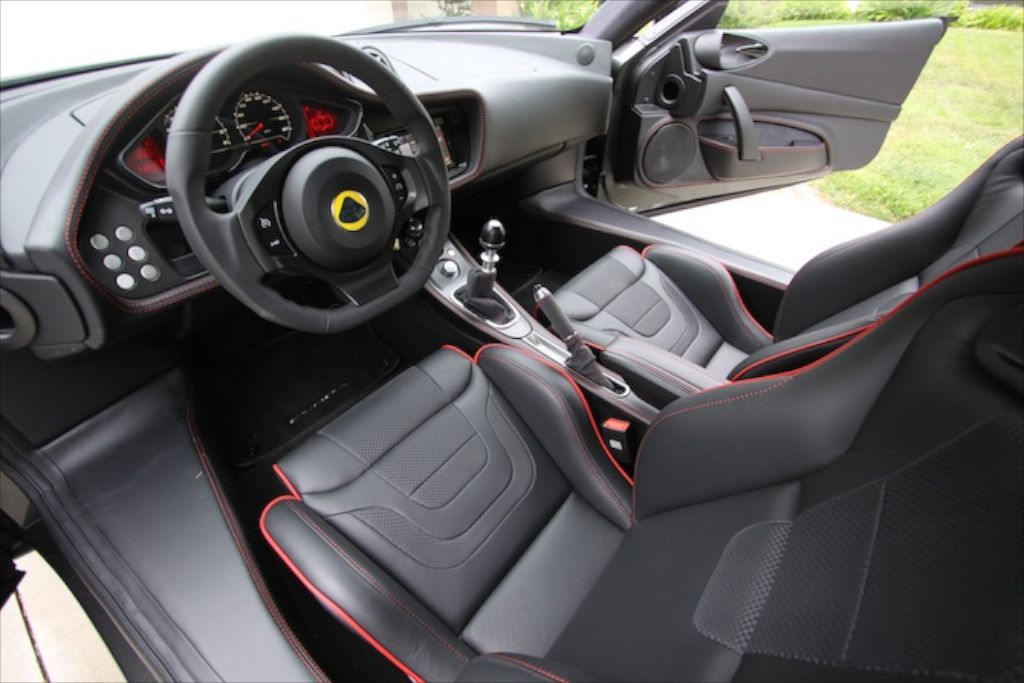 The automotive gods must have been watching over us, as we made the jaunt back to Oceanside without getting a speeding ticket. Thank goodness for that. There would be many more opportunities during the week to avoid the SoCal and Central Cal ticket writing, speed gun wielding gendarmes. And we were up to the challenge.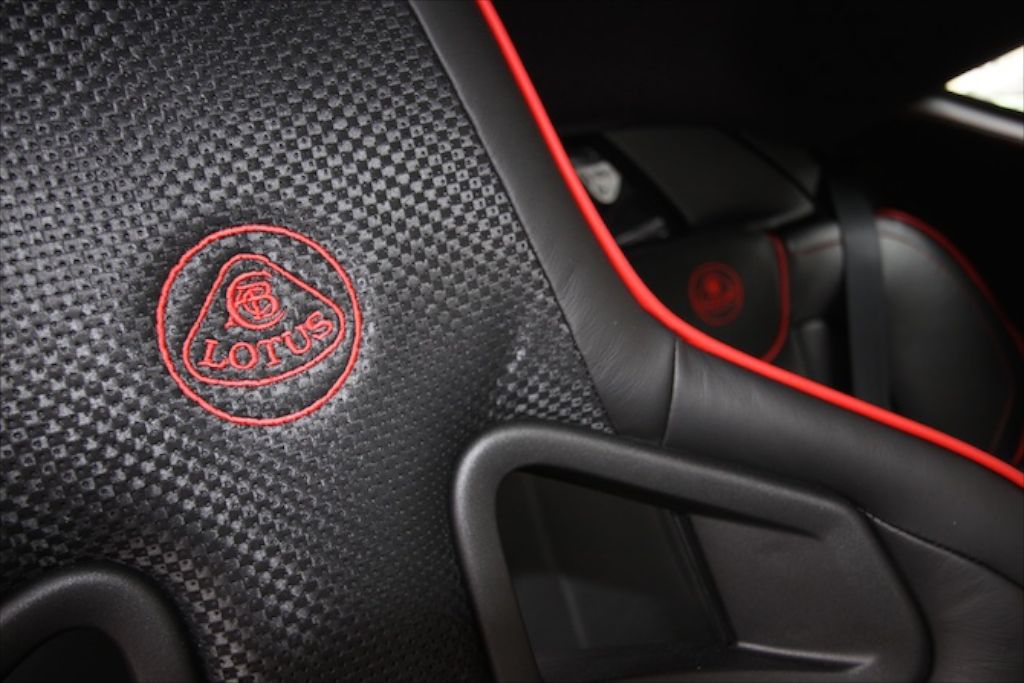 Monterey Car Week usually begins at the very start of the week for us,with Sunday being travel day. In fact, last year in the SS Camaro drop top, we bopped up to the Central Coast on the Saturday before the start of the week, with the intent of being part of the Monterey Pre-Historics vintage races at Mazda Raceway Laguna Seca. For 2013, the Autobahn Buzz team had some pretty heavy duty work commitments that kept us from covering several events we usually attend. We regret that we missed the Carmel By the Sea on the Avenue Concours, which is on the morning of Monterey Car Week Tuesday. We also couldn't be part of the festivities for the traditional unofficial start of Monterey Car Week, Gordon McCall's Motorworks Revival at the Monterey Jet Center, held on Wednesday night.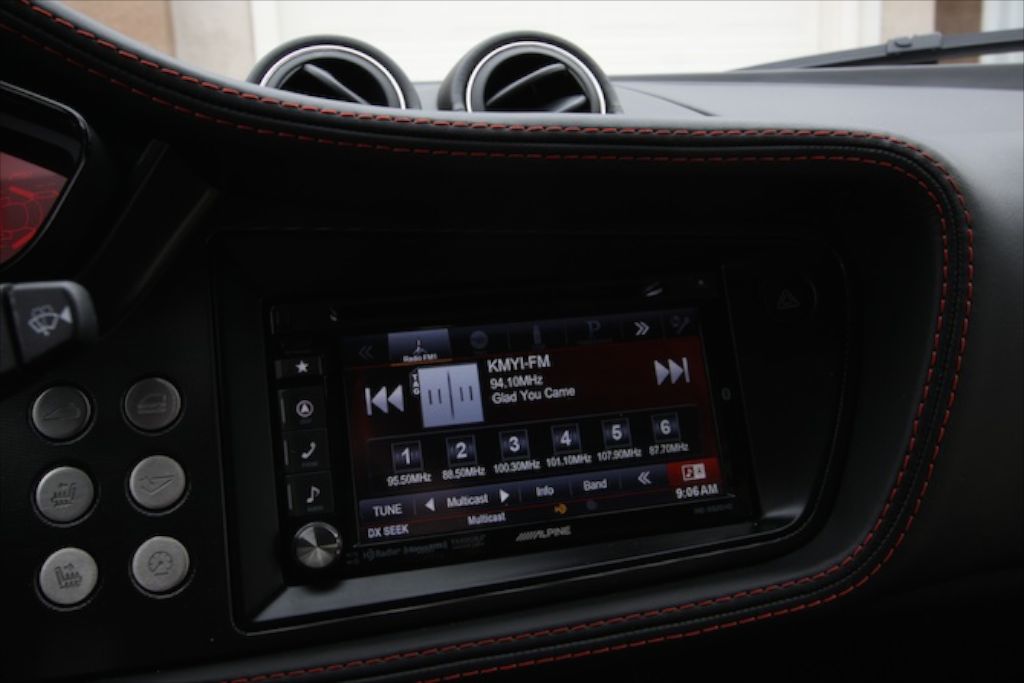 Our travel day came on Thursday, when we stopped at LAX to pick up Autobahn Buzz's east coast correspondent before hotfooting it up the coast through Malibu, Oxnard and Santa Barbara to Carmel, Monterey and Pebble Beach. Since I had the Evora S in Sport Mode for the first park of the week, our MPGs of fuel could only go up set in Normal Mode while we were in Cruise Control mode during the non-twisty stretches up the coast.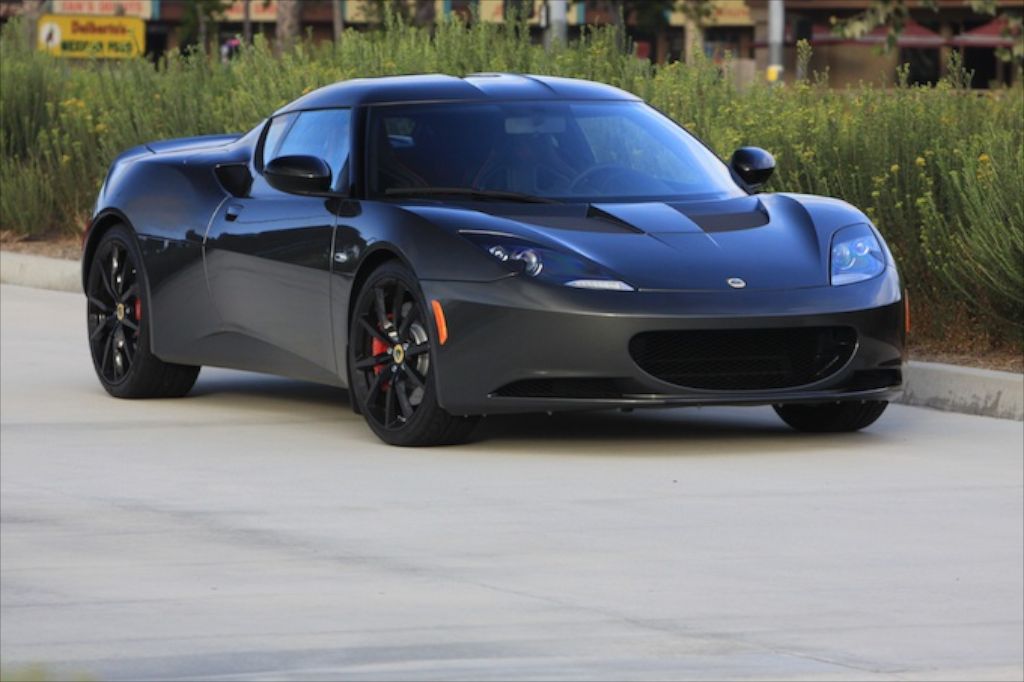 To be honest, I did really put the Lotus through its paces the first part of the week while I was on my home turf in Oceanside. I sought out roads with plenty of curves and switchbacks and was rewarded with sublime balanced handling and performance. The Evora S can sprint from 0 to 60 miles per hour in a scant 4.3 seconds and can pull more than 1 G on the skidpad. Since the car is so light and agile, that 4.3 seconds to 60 seems even shorter. There are just two sports cars that I've driven that are faster to the magical 60 mph, and those cars, a Ford GT40 replica with over 550 horsepower and 555 ft-lbs of torque and a Cobra replica with 516 horsepower and 492 ft-lbs of torque, those machines are beasts that are miles and miles removed from the sophisticated, "add lightness" Lotus Evora S. The Lotus achieves superb performance and balance from being artfully and logically engineered and designed. There may be more swoopy doopy designed supercars that are available for ungodly amounts of money. Those machines certainly look exotic, fast and expensive.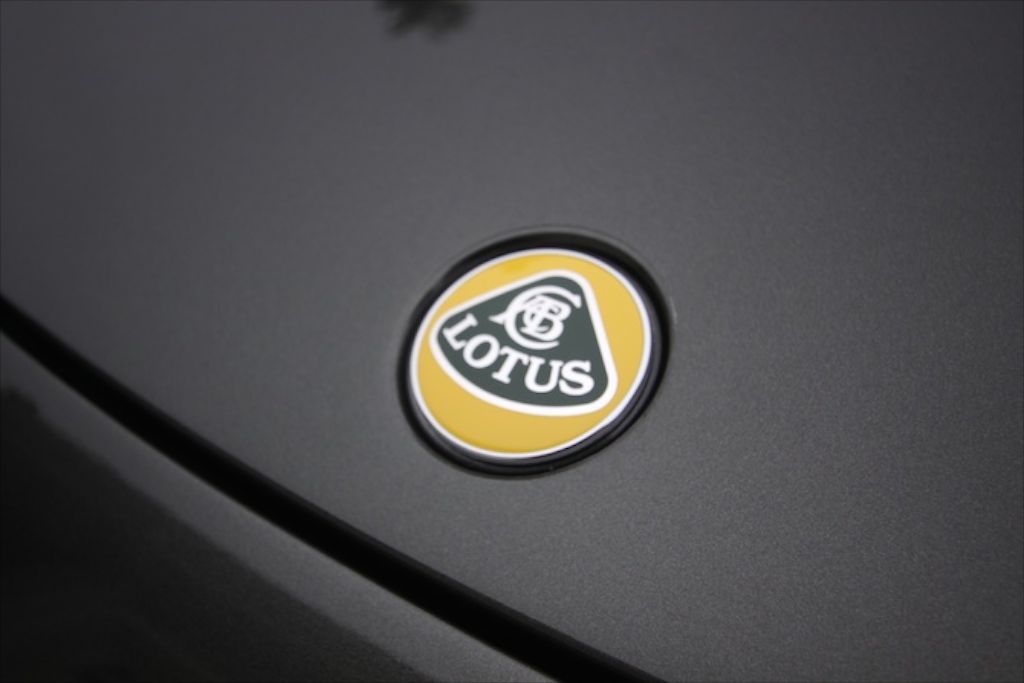 Where the Evora and Evora S achieve their excellence is in their pure and simple elegance. The silhouette of the car is designed to slip through the wind, doing so with a .33 coefficient of drag. There's a wide track front and back to offer the highest amount of traction and handling no matter whether the road is rutted with potholes, freshly paved, bolt straight or strewn with off and on camber curves. If you have any driving ability at all, you're going to feel like an athlete or better still an F1 pilot when you drive the Evora S. Unlike with a Cobra or a GT40, you won't be fighting with the steering wheel and jabbing the go and brake pedals with sheer force. You'll be in the lead for the best dance of your life, the likes of which Fred Astaire or Ginger Rodgers would be envious. In an Evora S, you're master of your domain, and your dance partner, the form follows function Evora S, has imminently more ability than you could ever dream of having. You're not going to get in trouble in an Evora S. Rather, you'll have the time of your life. Well, you might get a speeding ticket, but you probably won't even mind, because you had such a scintillating time dancing with this perfect partner, that it was worth it.
During our all too brief time piloting this 2013 Lotus Evora S, we averaged a laudable 21.5 miles per gallon. If you could have been with us while we were aggressively putting this supercar through its paces, you'd know why we regard that MPG number as being so outstanding. Put another way, are you aware of any other supercharged supercar that has a top speed of 178 miles per hour and a 4.3 second sprint to 60 mph time that can get anywhere close to that number? We didn't think so.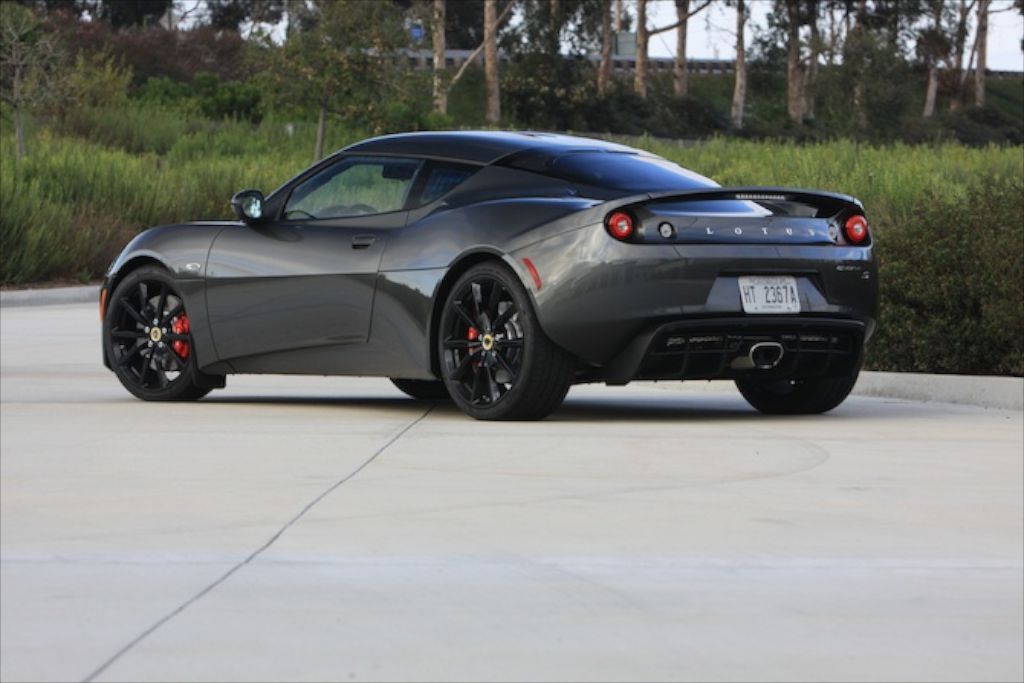 2013 Lotus Evora S - Technical Specifications
Evora S - 6-speed manual, Maximum Power 345 HP @ 7,000 rpm
Maximum Torque 295 ft.-lbs. @ 4,500 rpm
CO2 Emissions Weight 229 g CO2/km 3,166 lbs. (1,436 kg)
0 – 60 mph 4.3 seconds
Top Speed - 178 mph
Fuel Economy: 17 to 26 mpg, 20 mpg combined
Evora S IPS 6-speed automatic, Maximum Power 345 HP @ 7,000 rpm
Maximum Torque 295 ft.-lbs. @ 4,500 rpm
CO2 Emissions Weight 224 g CO2/km 3,179 lbs. (1,442 kg)
4.5 seconds
Top Speed - TBD
Fuel Economy: 20 to 28 mpg, 23 mpg combined
Technical Specifications
Engine: Mid-mounted, transverse, 3456 cc, DOHC, Dual VVT-i
Engine Management: Lotus T6e engine control unit
Swept Volume (Bore x Stroke): 94 mm x 83 mm
Compression Ratio: 10:1
Specific Power Output (HP/ Liter and PS/ Liter): 99 HP / Liter
Maximum Power: 345 HP @ 7,000 rpm
Maximum Torque: 295 ft.-lbs. @ 4,500 rpm
Cylinder Head Material: Aluminum
Engine block material: Aluminum
Number of Crankshaft Bearings: 4
Number of Camshafts: 4
Fuel Supply System: Returnless Fuel Injection
Idle Running Speed: 600 - 680 rpm (variable)
Ignition: 1 spark plug per cylinder
Steering: Lotus-tuned power steering
Turning Radius: 33.3 ft. (10.1 m)
Steering Lock to Lock: 2.86 turns
Warranty: 3-year / 36,000 mile limited warranty with 8-year chassis perforation warranty.
Fuel: Premium Unleaded
Gearbox: Evora S 6-speed manual
Clutch: Single plate
Differential: Open type
Transmission Ratio:
1st 3.538 3.300
2nd 1.913 1.900
3rd 1.407 1.420
4th 1.091 1.000
5th 0.9697 0.713
6th 0.8611 0.608
6-speed manual Sports-Ratio Manual Gearbox
Evora S IPS 6-speed automatic
IPS 6-speed automatic
Torque Converter
Differential: Open type
Paddle-Shiftable Automatic
Reverse Gear
Fuel Tank Capacity: 15.9 gallons (60 liters) usable volume
Fuel System: Stainless steel fuel tank with Onboard Refueling Vapor Recovery to capture hydro-carbon vapor given off during refueling.
Exterior Dimensions:
Overhang Front: 39.4 in. (1000 mm)
Overhang Rear: 30.9 in. (784 mm)
Ground Clearance: 5.5 in. (140 mm)
Overall Length: 171.7 in. (4360.5 mm)
Overall Height: 48.4 in. (1229 mm)
Overall Width: 77.6 in. (1972 mm) (including outside mirror housings)
Wheelbase: 101.4 in. (2574.5 mm)
Track Front at Ground: 61.6 in. (1564 mm)
Track Rear at Ground: 62.0 in. (1575.5 mm)
Design Front Ground Clearance: 7.1 in. (180.6 mm)
Design Rear Ground Clearance: 5.8 in. (147 mm)
Interior Specifications: Evora S & Evora S IPS (Standard or Optional)
2+0 Seating Configuration
2+2 Seating Configuration
Aero Package Features: Front splitter, flat underbody, rear diffuser and floating rear wing.
Chassis:
Lotus developed Versatile Vehicle Architecture (VVA) – modular lightweight epoxy-bonded extruded and sheet aluminum structure.
Vehicle Torsional Rigidity: Over 26,600 Nm per degree
Front Suspension: Upper and lower forged aluminum wishbone suspension, anti-roll bar, Eibach springs and Bilstein dampers.
Rear Suspension: Upper and lower forged aluminum wishbone suspension, anti-roll bar, Eibach springs and Bilstein dampers.
Wheels: Cast wheels – Silver or Stealth Grey (either type standard) – 8" x 18" front & 9.5" x 19" rear
Forged wheels (option) – Silver or Anthracite – 8" x 18" front & 9.5" x 19" rear – 7.1 lbs. lighter overall (3.2 kg lighter)
Forged wheels (option) – Design – Diamond Cut, Satin Gunmetal or Gloss Black – 8" x 19" front & 9.5" x 20" rear
Front Tires STANDARD: 225/40 ZR18 Pirelli P-Zero
Rear Tires STANDARD: 255/35 ZR19 Pirelli P-Zero
OPTIONAL Tires Front and Rear respectively:
235/35 ZR19 Pirelli P-Zero Corsa LS
275/30 ZR20 Pirelli P-Zero Corsa LS
Brakes:
Servo-assisted brakes
Lotus tuned Bosch ABS system
Hydraulic Brake Assist, Electronic Differential Lock and Electronic Brake Distribution
Lotus/AP-Racing four-piston calipers (front and rear)
13.8 in. (350 mm) ventilated & cross-drilled
13.1 in. (332 mm) ventilated & cross-drilled
Aero: 0.33 Cd
For further details, exterior hues and interior trim packages and to go for a test drive, visit your local Lotus dealer. The Lotus Evora and Lotus Evora S are Autobahn Buzz tested and reviewed awesome everyday supercars/sports cars. Whether you're seeking a daily driver, a comfortable road trip cruiser or a fun weekend canyon carver, the Lotus Evora and Evora S models deliver on all fronts exceptionally well.