Editor's Note: Giddy up! Thanks to RM Auctions, Monterey Car Week has the great good fortune to run this exhilarating 1966 Shelby GT350 Mustang that will be crossing the block at the January 2015 RM Auctions event in Arizona. It reminds me of my much more tame but still super fun 1965 Mustang 2+2 with the four-speed trans and the slightly hopped up mill. What a thrill!
Photo Credit: Patrick Ernzen ©2015 Courtesy of RM Auctions
306 bhp, 289 cu. in. V-8 engine with a four-barrel carburetor, four-speed T-10 manual transmission, independent front suspension with coil springs, live rear axle with semi-elliptic leaf springs, and front disc and rear hydraulic drum brakes. Wheelbase: 108 in.
1966 Shelby GT350
Well-documented history in the SAAC Shelby Registry
Factory Le Mans stripe delete and black Magnum 500 wheels
Factory four-speed transmission
Wonderful presence and presentation

Carroll Shelby's initial street-going Mustang GT350s of 1965 sold briskly, but since they were essentially thinly disguised race cars, early buyers complained about harshness, noise, and rattles. As a result, the 1966 GT350 became more user-friendly, as it had a host of mechanical revisions that softened the edges and made the cars more tractable. Exterior changes included Plexiglas quarter windows and the scoops and ducting necessary to help cool the rear brakes. Mechanically, the engine remained the same: a Shelby-prepared, 306-brake horsepower, solid-lifter, 289-cubic inch Ford V-8 with a Holley four-barrel carburetor. The Borg-Warner T10 four-speed manual transmission remained standard, but an automatic was optional. The car featured a considerably quieter exhaust system, and the suspension was much closer to stock, which greatly improved the ride and comfort. All told, 1,365 of these menacing powerhouses were provided in 1966.
The car offered here, chassis number SFM6S2372, was ordered on June 27, 1966, and three days later, it was shipped to well-known Ford performance dealer Jack Loftus Ford, of Hinsdale, Illinois. The GT350 was ordered in black with a rear seat but without the usual Le Mans stripes along the hood, roof, and rear deck, which was a rather unusual specification that, aside from the throaty engine note, made for quite a "sleeper."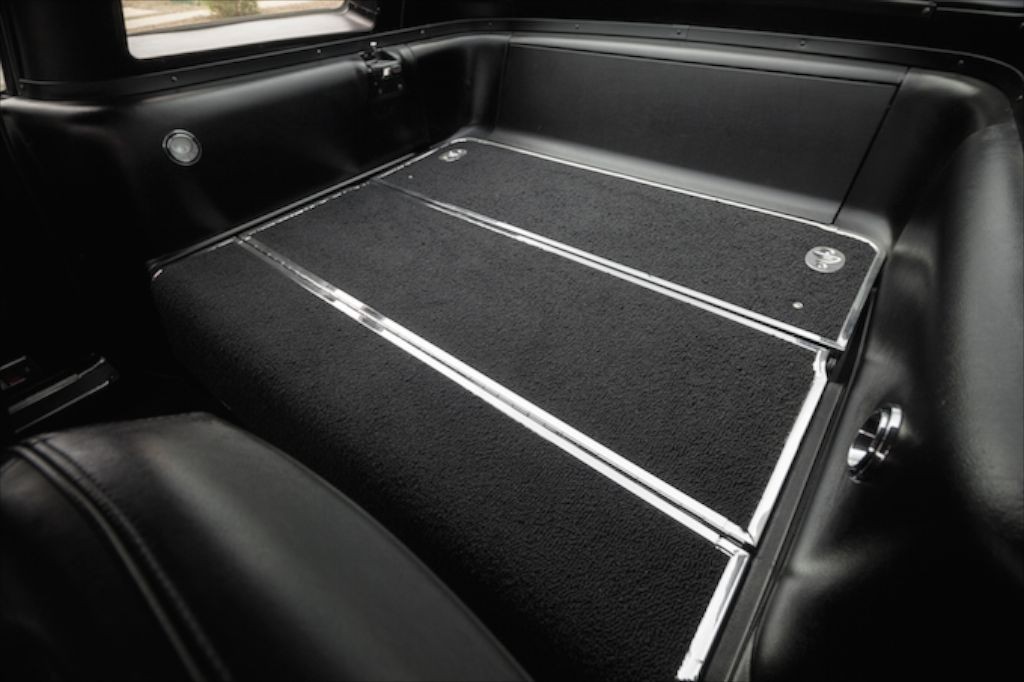 The original owner, J.W. Mart, of Amsterdam, Ohio, purchased the car on January 6, 1967, and performed minor maintenance and repairs to the radio, steering, and exhaust systems, which is noted in the SAAC Registry. The car was then sold to Robert Doxy, of Des Plaines, Illinois, for whom the carburetor was replaced by his local dealer at 12,000 miles, under a "policy adjustment," in which Shelby American paid for the carburetor and the owner paid for the labor.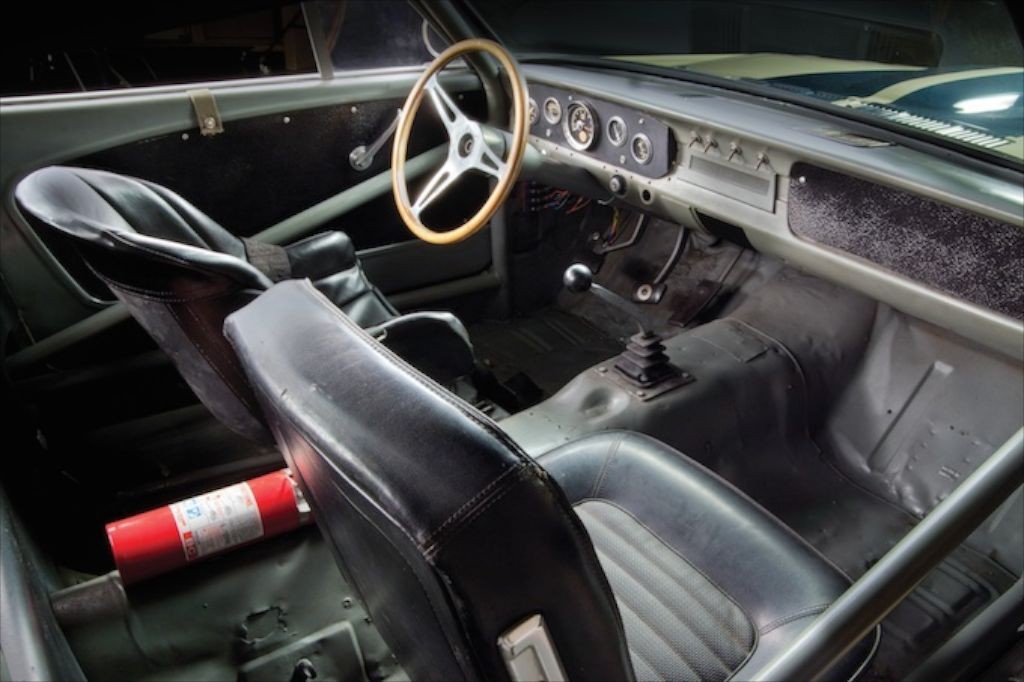 Later, in 1987, the GT350 passed to Russell Thompson, of Marion, Iowa, and then to Daniel Green and Kristin Thomas, of nearby Cedar Falls, who completed its restoration. It was authenticated for the present owners by Howard Pardee, of the Shelby American Automobile Club, who issued a Shelby Serial Number Verification, and by Craig Conley, who examined the car and noted the numerous numbers stamped in the proper areas of the vehicle, which confirm its authenticity. Specifically, the car retains its original Ford VIN on the passenger-side inner engine bay apron and its unique hand-stamped Shelby serial number on the passenger-side shock tower area, as well as its original and unique Shelby Mustang aluminum VIN tag. The same documentation lists the original parts that are still with the car, all of which are date-coded to the build date of this particular GT350. Copies of this information are on file, along with an original owner's manual and other paperwork relating to the car's ownership history, including original invoices from Shelby American to Loftus Ford.
This well-documented GT350 is menacing in its unusual factory-delivered color scheme, making it even more desirable today.