By: D. Brian Smith
Photography: Good-Guys
For hot rodders, muscle car enthusiasts, pony car fans and all forms of gearheads in general, spring comes a calling with the first outdoor car show of the season. The Good-Guys Meguiar's Del Mar Nationals is one such first outdoor event that draws participants and spectators from across the U.S. There were 2,700 cars for the 2017 event.
Older folks know that the Del Mar Fairgrounds is also home to the Del Mar horse racing track, which was built by a partnership including singer and actor Bing Crosby, actors Pat O'brien, Gary Cooper, Joe E. Brown, Charles S. Howard and Oliver Hardy in 1937.
Hollywood luminaries and their adoring fans flocked to Del Mar to watch the races and enjoy the beach once the track was constructed. Now the Fairgrounds host an abundance of events, including several car shows and the San Diego County Fair. And the Del Mar Racetrack is one of the legendary horse racing venues to this day.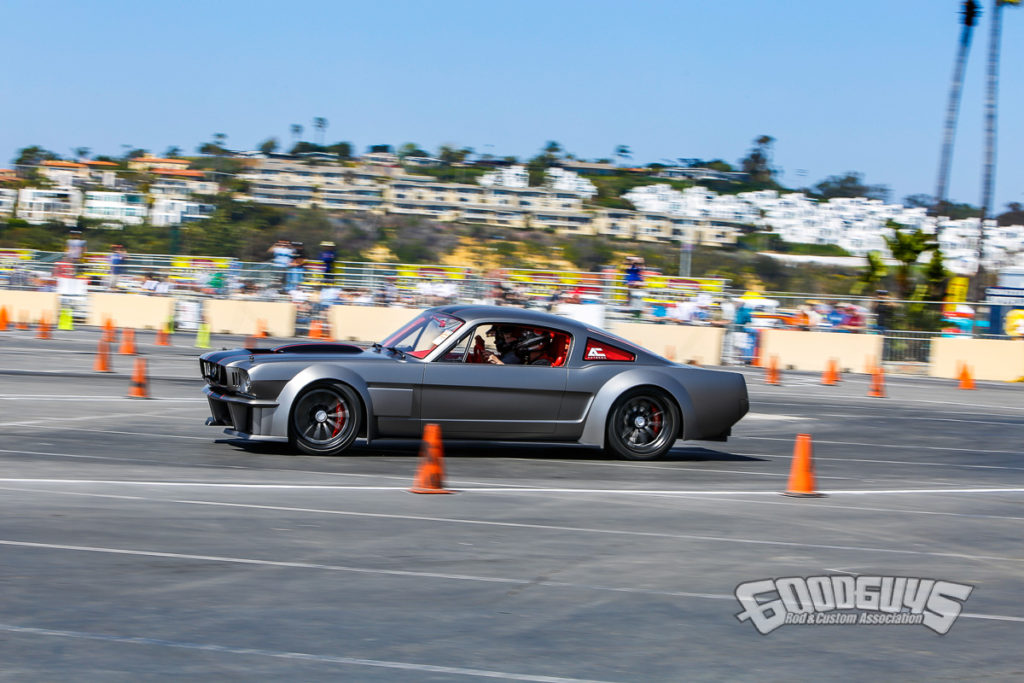 Though it's a three-day show, The Over the Hill Gang car club gets things going on Thursday with a Poker Run. Monterey Car Week didn't have an opportunity to cruise in a cool car for the Poker Run, but we did see many great street rods and muscle machines cruising up and down Coast Highway that day. We also met Chris Coddington, world famous street rod and custom car builder Boyd Coddington's son at a Solana Beach bicycle shop on Coast Highway that afternoon. Apparently, the younger Coddington likes vehicles with four wheels or two. He told me that he was exhibiting a car in the show and wanted to check out some fast two-wheeled rides at Trek Bicycle Superstore in Solana Beach. Chris seemed to be a cool, laid back guy and a regular car guy, which was good to learn.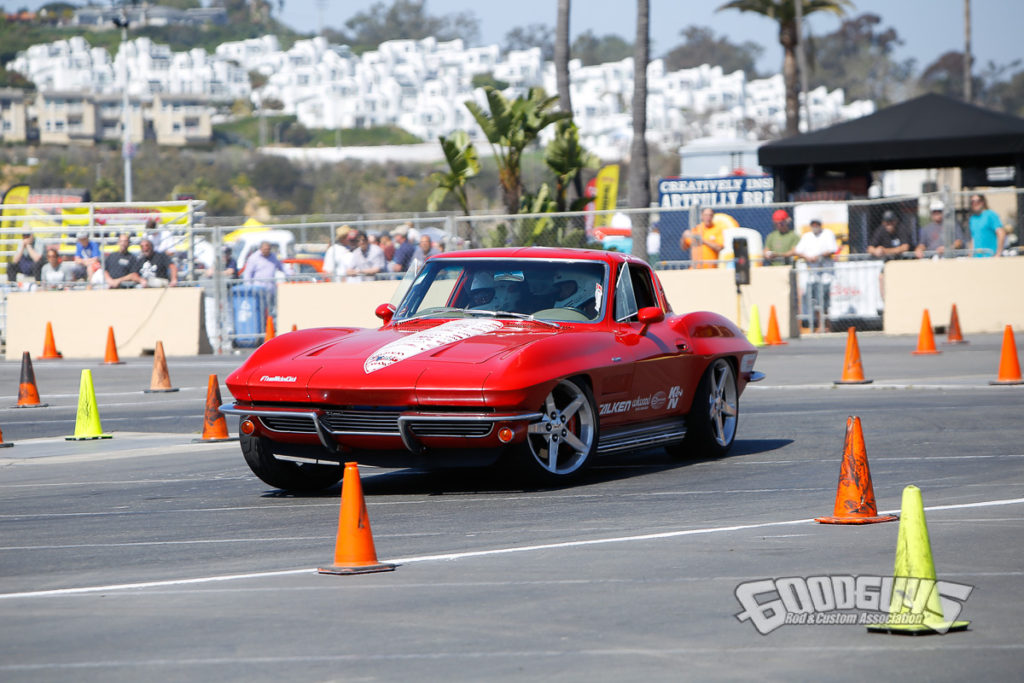 The entire state of California is the mecca for all things automotive, and with the unsurpassed surf meets turf landscape of the Del Mar Racetrack and Fairgrounds as a hosting site, the top hot rods and custom cars are going to make a pilgrimage each year to the Meguiar's Del Mar Nationals. This year's Grand National Roadster Show AMBR winner was on hand, as was this year's Cobo Hall Ridler winner from Detroit. A home garage created Chrysler Airflow competed, as did a Cadillac phantom constructed by Chip Foose and Wes Rydell, and a new custom build from Kenny's Rod Show was in the field of top combatants for the 2017 Goodguys/March Performance Street Rod d'Elegance.
At the culmination of the show on Sunday afternoon, Bruce Wanta's coach built "Mulholland Speedster" bested the entire field of entrants and earned the d'Elegance title.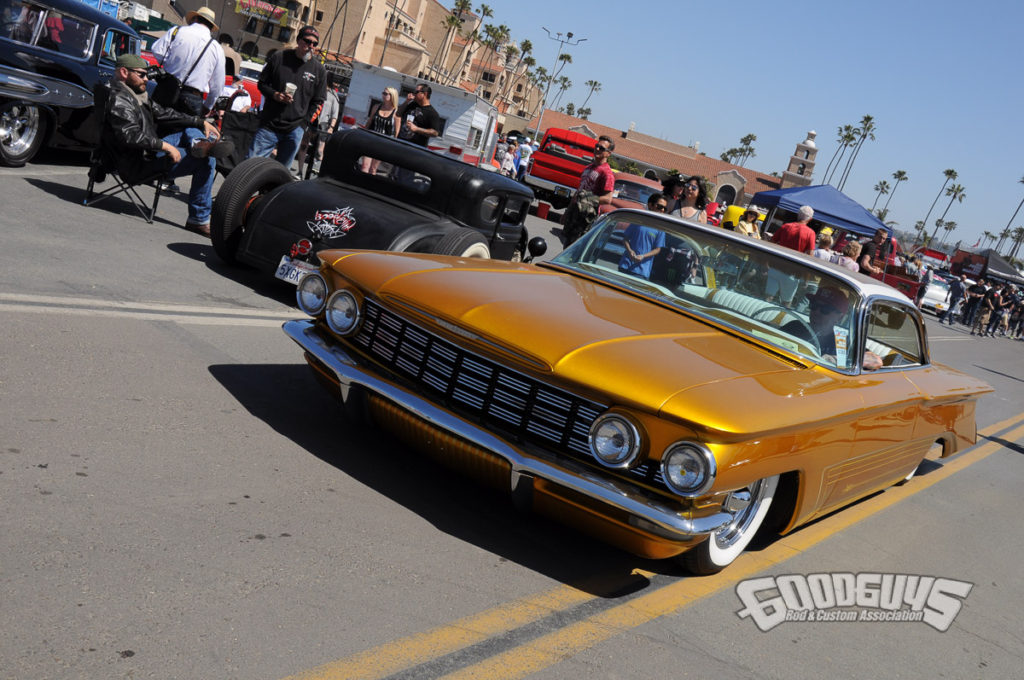 Good-Guys Rod & Custom shows are always a blast. These events take place at some wonderful fairgrounds and racetracks throughout the United States of America. We've covered many of these shows and are always waiting to see the best creations from the famous builders and the talented home garage hobbyists. Since Monterey Car Week's home is Oceanside, California, it's not hard to figure what our favorite Good-Guys event is.
To find out more about the 2018 Meguiar's Del Mar Nationals, visit http://www.Good-Guys.com.