Editor's Note: When I was a car magazine editor, I would sometimes shoot and write about two cars and do a double feature. This would give my art director, Robert Manio, more latitude and creativity for laying out the feature article. Robert is a master of Photoshop. His layouts made my photography and writing come to life.
From the standpoint of what these two Maseratis mean to me -- my Dad bought me a pocket sized car book when I was a kid, and it was called "Sports Cars of the World". What was so cool about this book was the fact that you could get all the specs on the great sports cars around the globe from the early days of motoring up to the 1970's. I wish I still had that pocket guide. I first learned about the Mistral from SCotW.
Thank you RM Sotheby's for allowing Monterey Car Week to publish these two sporting machines. By the way, they both sold at RM Sotheby's Paris Auction, which took place in early February 2019. -- D. Brian Smith
1966 Maserati Mistral 3.7 Spyder
Chassis No.AM109/SI 613
One of just 46 3.7-litre Mistral Spyders built
Accompanied by its original engine block
Recently restored in the UK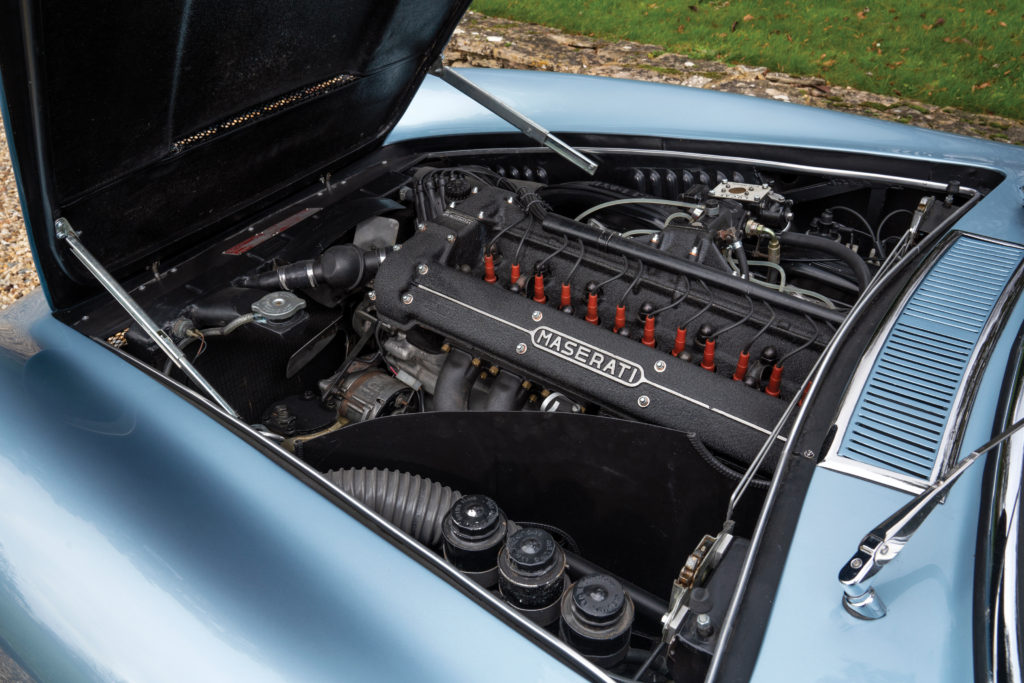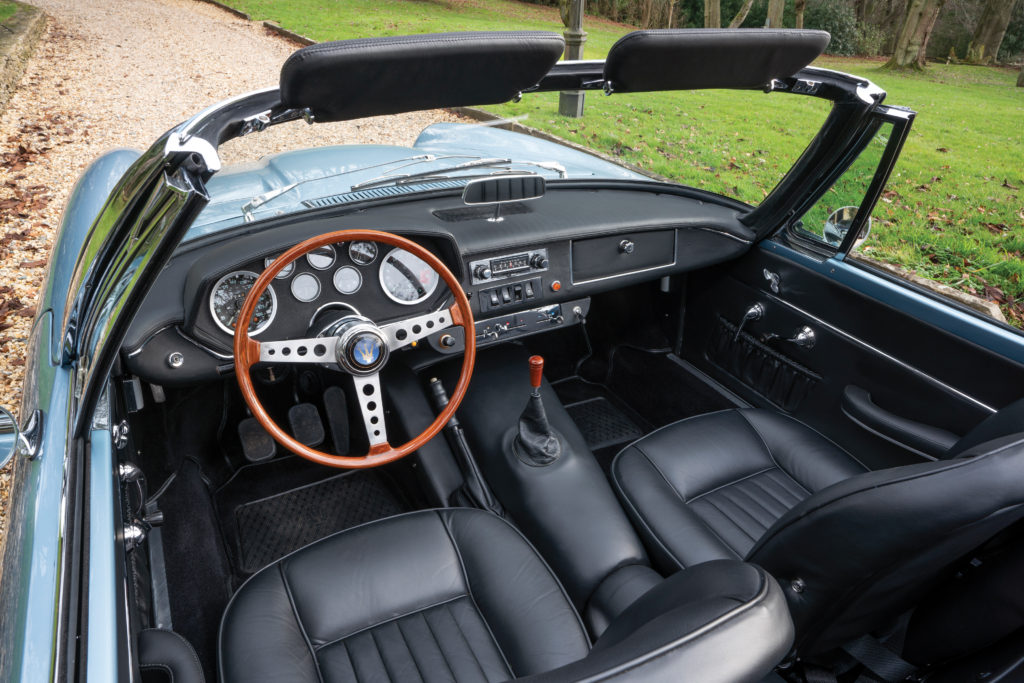 Styled by Pietro Frua, the designer had already penned stunning Maserati cars, including A6 and OSCA coupés for Ghia-Aigle, the legendary Quattroporte and one-off designs for wealthy clients such as the 5000 GT for the Aga Khan, the design of Maserati's Mistral Coupé and Spyder certainly lived up to his reputation for excellence.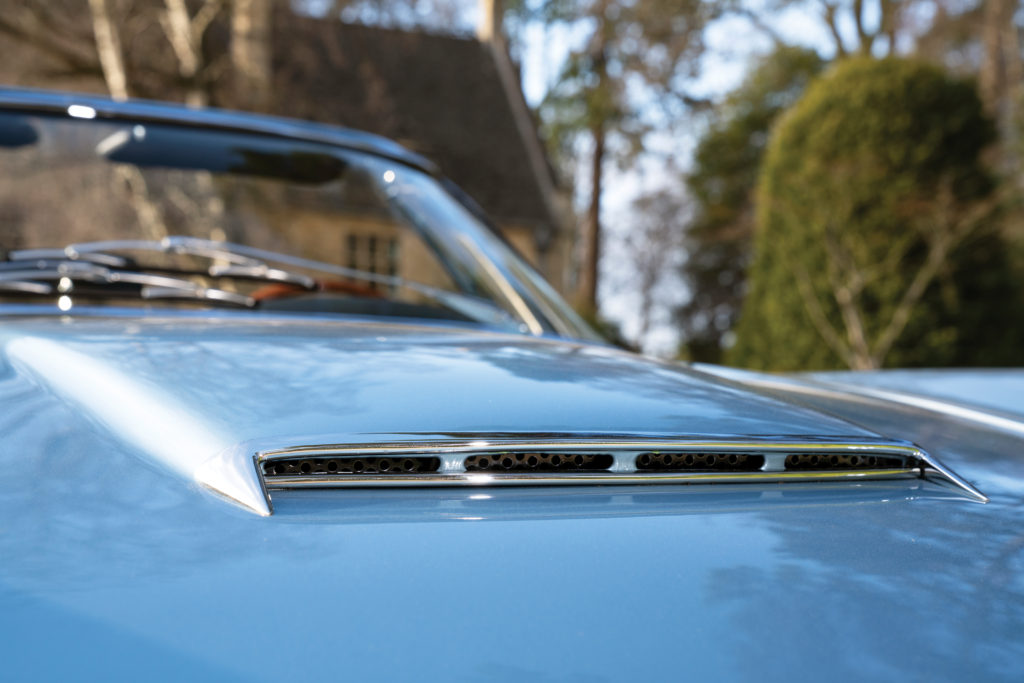 His creation was unmistakeable featuring a sharknose grille, Kamm tail and a curved glass rear hatch. The Spyder added to the pedigree: it debuted at the 1964 Geneva Motor Show and was built by Vignale in Turin.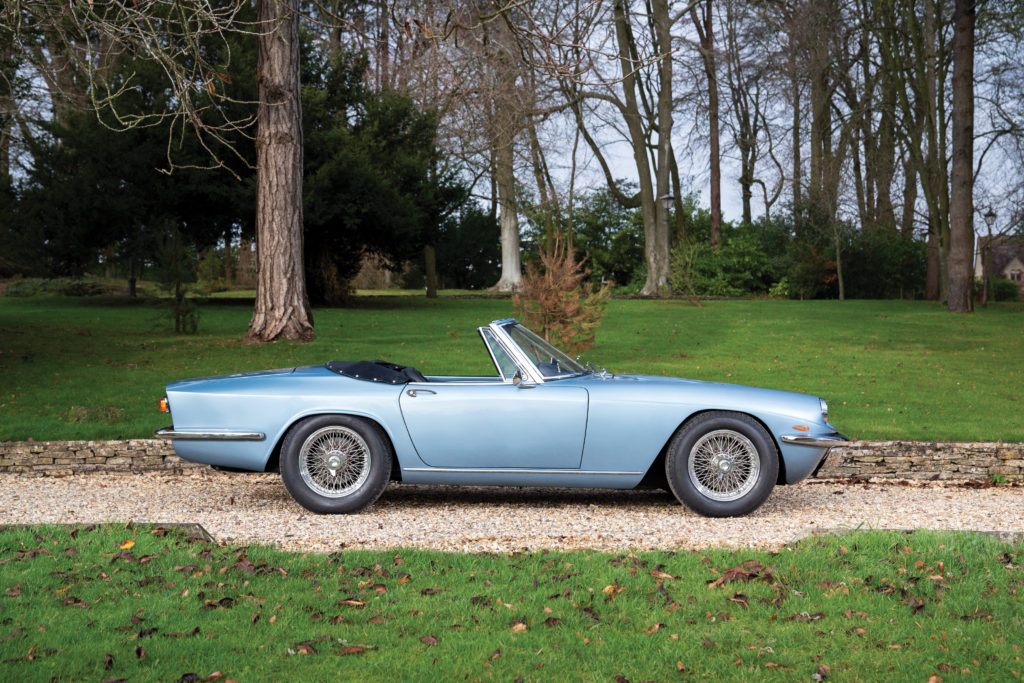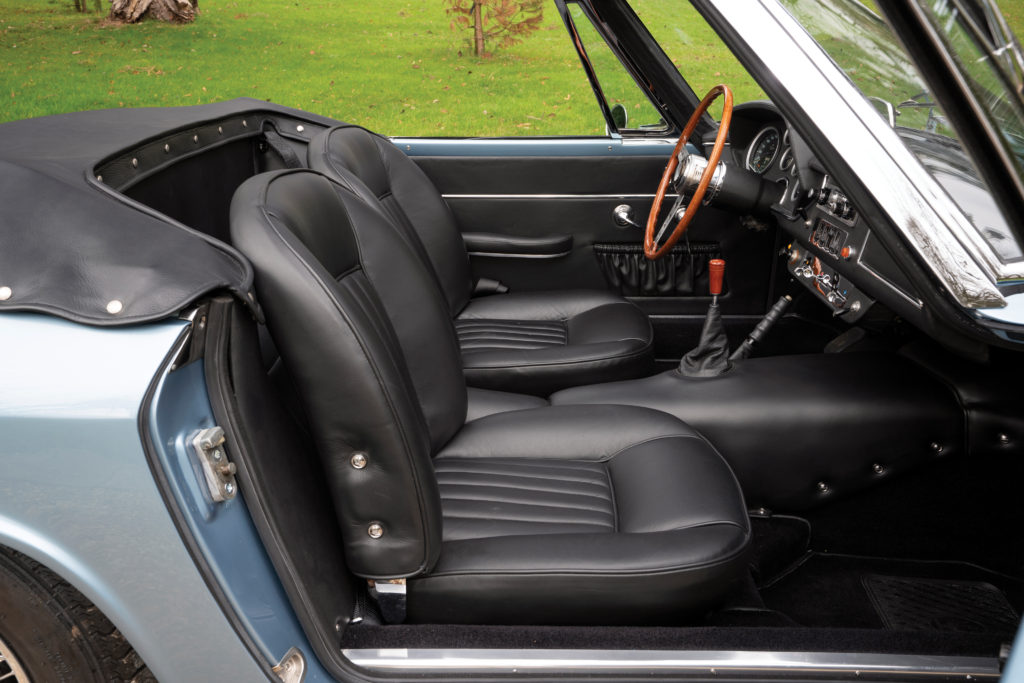 At its heart was the race-derived Tipo 109 straight-six, which was available in 3.5, 3.7 and 4.0-litre engines. This was matched to a ZF five-speed manual gearbox. The Mistral also featured disc brakes and Borrani wire wheels. Other race-bred features were the alloy bonnet, doors and boot lid. For the 3.7-litre cars, like the example offered here, its 255 km/h top speed and 0–100 km/h sprint of 6.2 seconds made it a true supercar.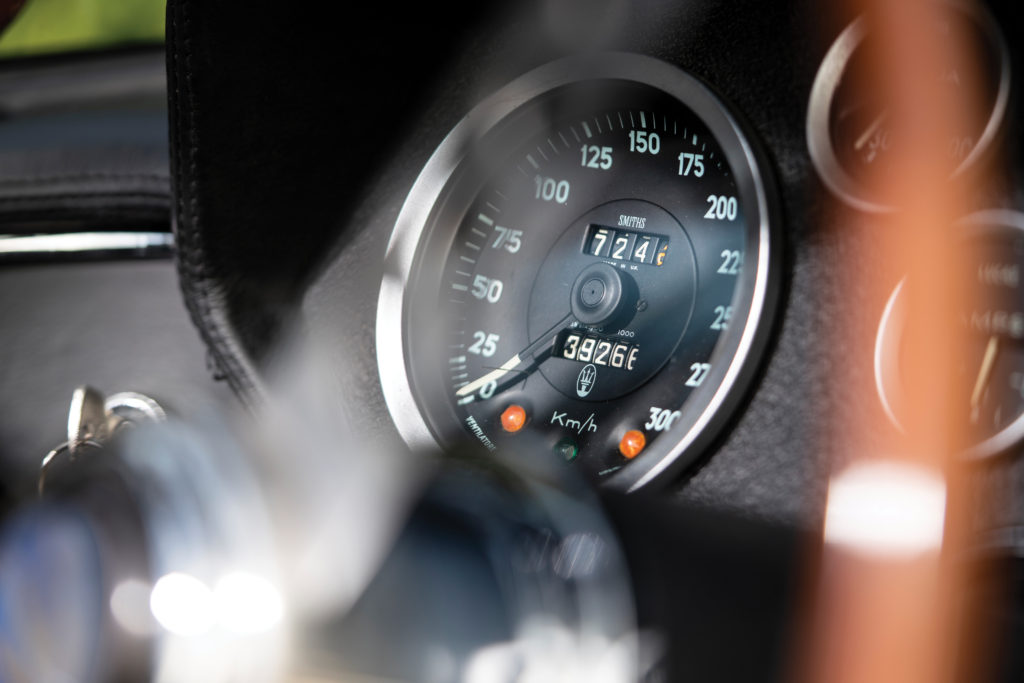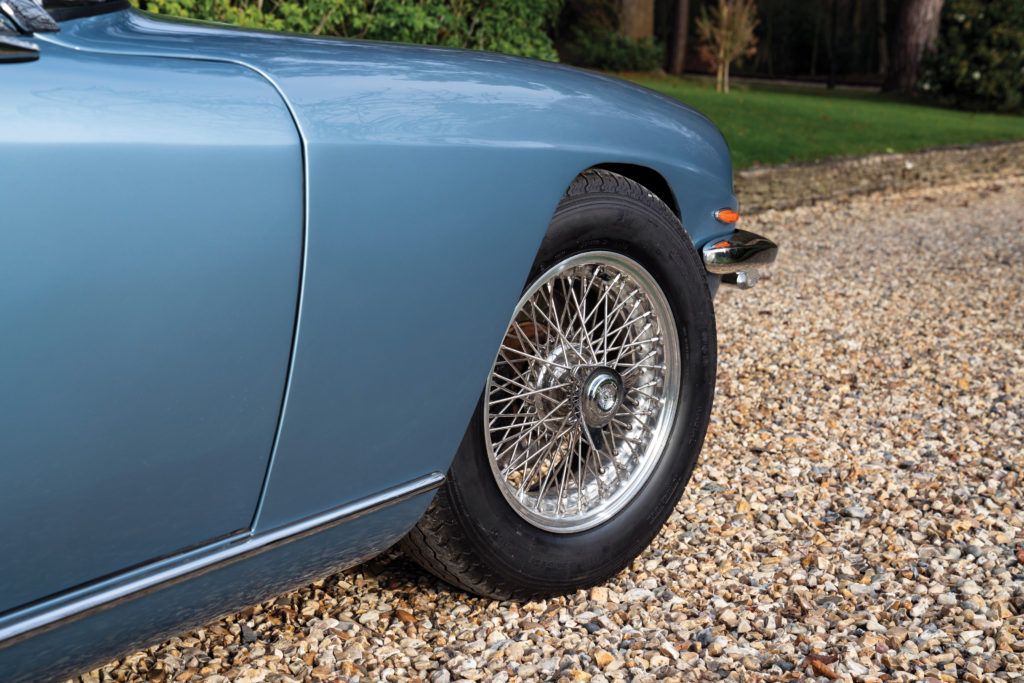 This car left the factory in May 1966 finished in Rosso Cordoba over black Connolly leather. It was later imported to the U.S., but despite the odometer showing 37,849 km, it was sold by Guy Anderson of Georgia in need of a restoration to the current owner. UK-based Maserati specialists McGrath Maserati were tasked with mechanical and electrical work, while Vale Cottage Motors were tasked with bodywork, and work was completed in 2010. Detailed records track the project from the engineer's report to final finishing and show expenditure of more than £300,000.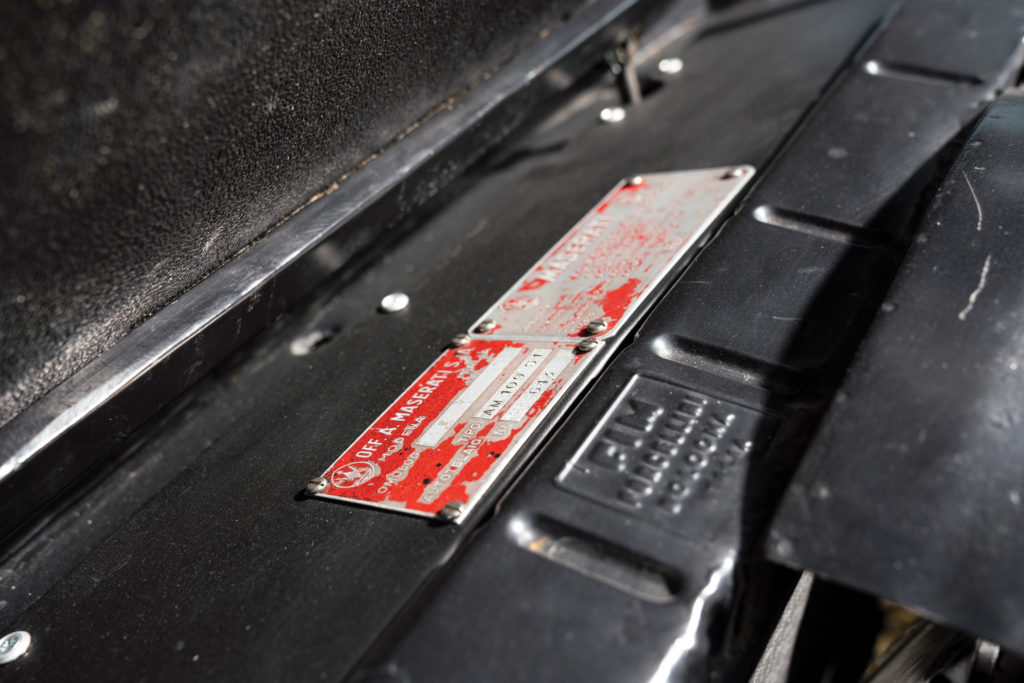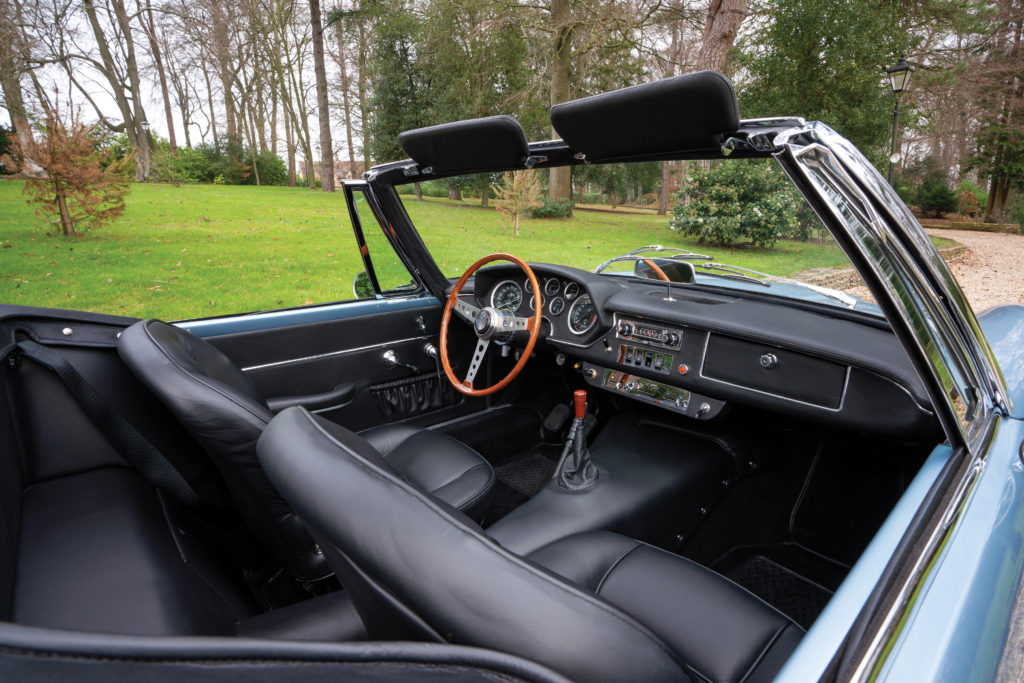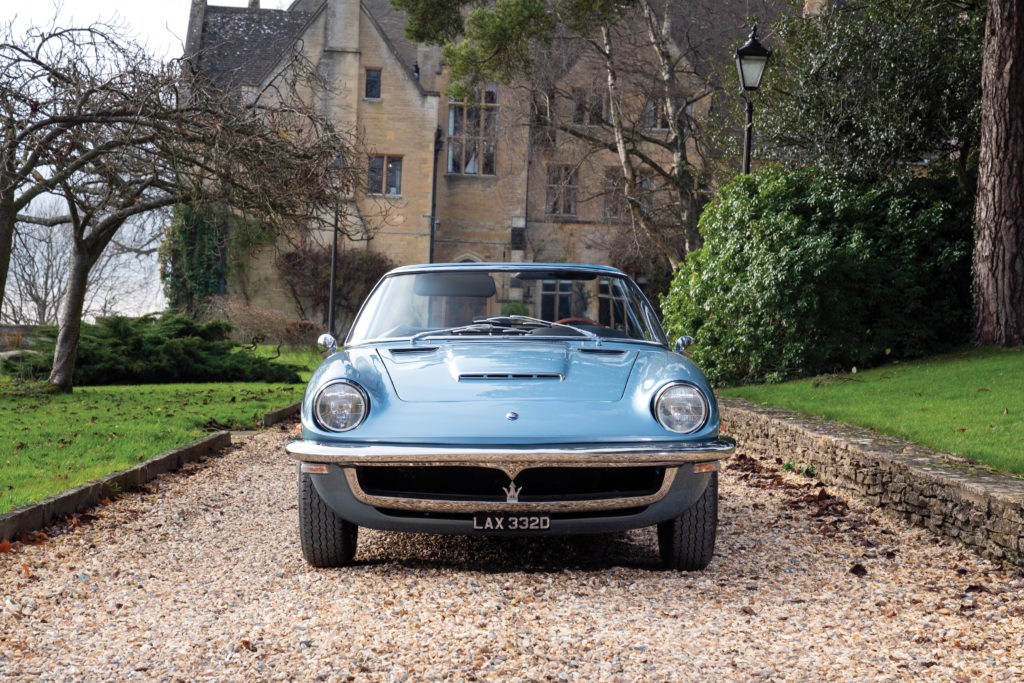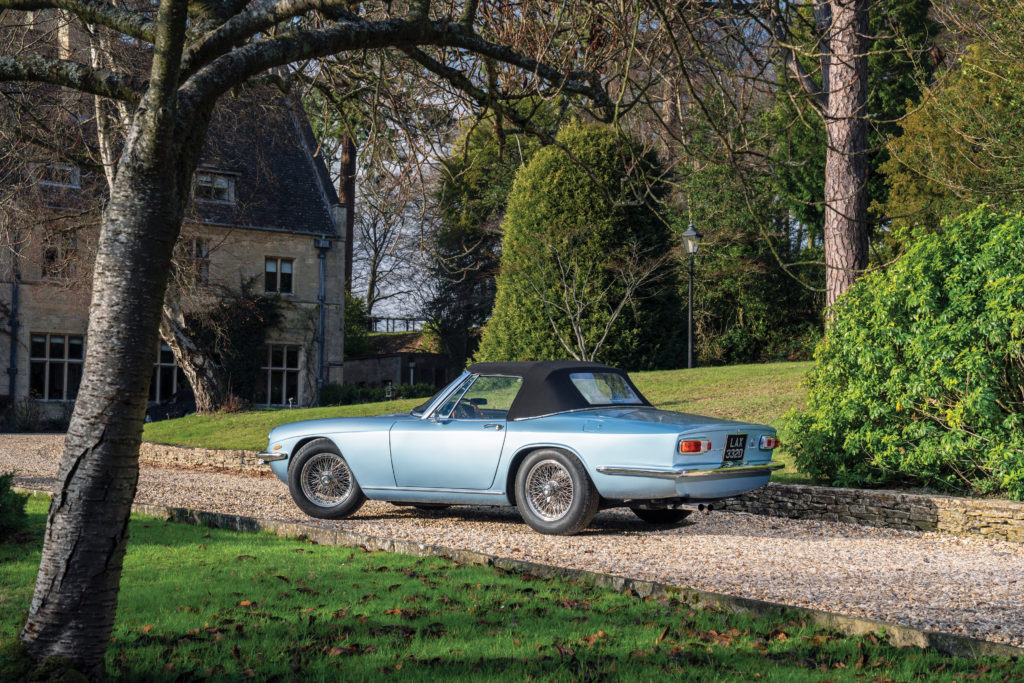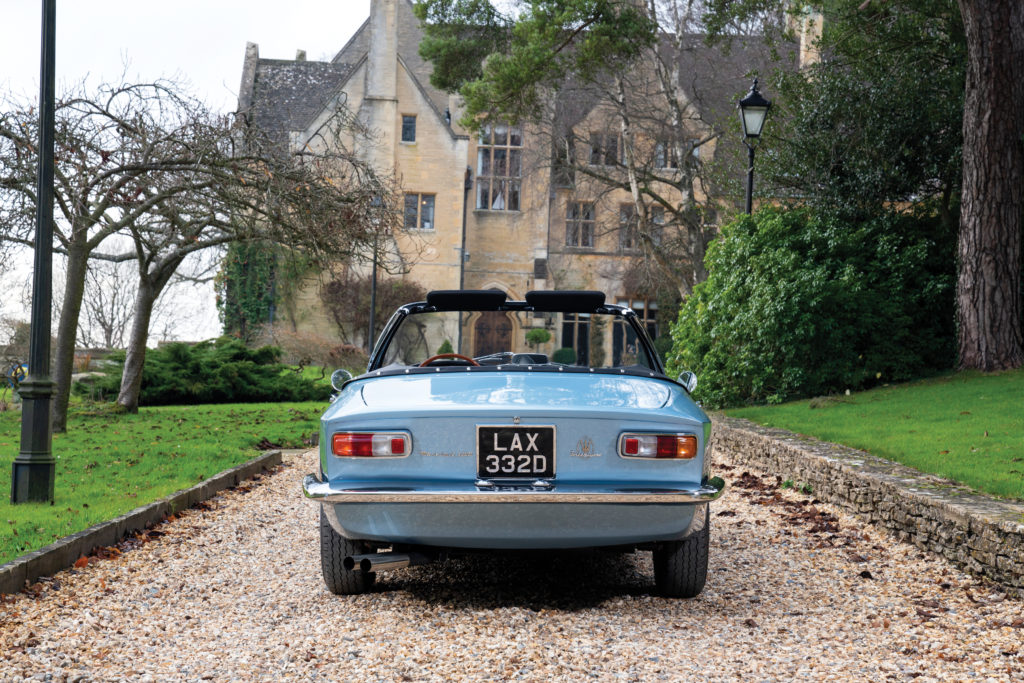 An unused, original factory gearbox was sourced along with new wiring and correct trim details. The body was given a bare-metal restoration with a repaint in Blu Azzuro and the interior completely rebuilt to original specification. Restoration work was finished in 2016. In early 2018 it was sent to specialist Franco Tralli in Modena who installed a period-correct, rebuilt 3.7-litre engine. Importantly, the original engine block is offered alongside. It has covered barely 160 km since and is ready to show, drive and enjoy.
1965 Maserati Mistral 3.7 Coupé
---
Chassis No.Engine No.AM109 466AM109 466
Retains its original engine and finished in its original colours
Continuous history with only five private owners since 1965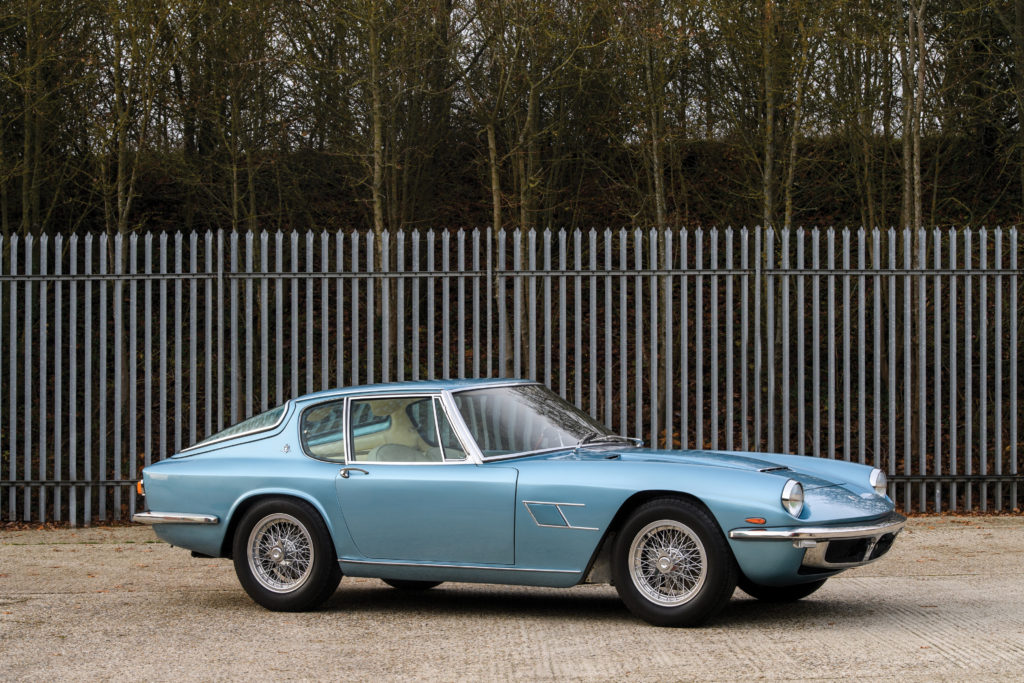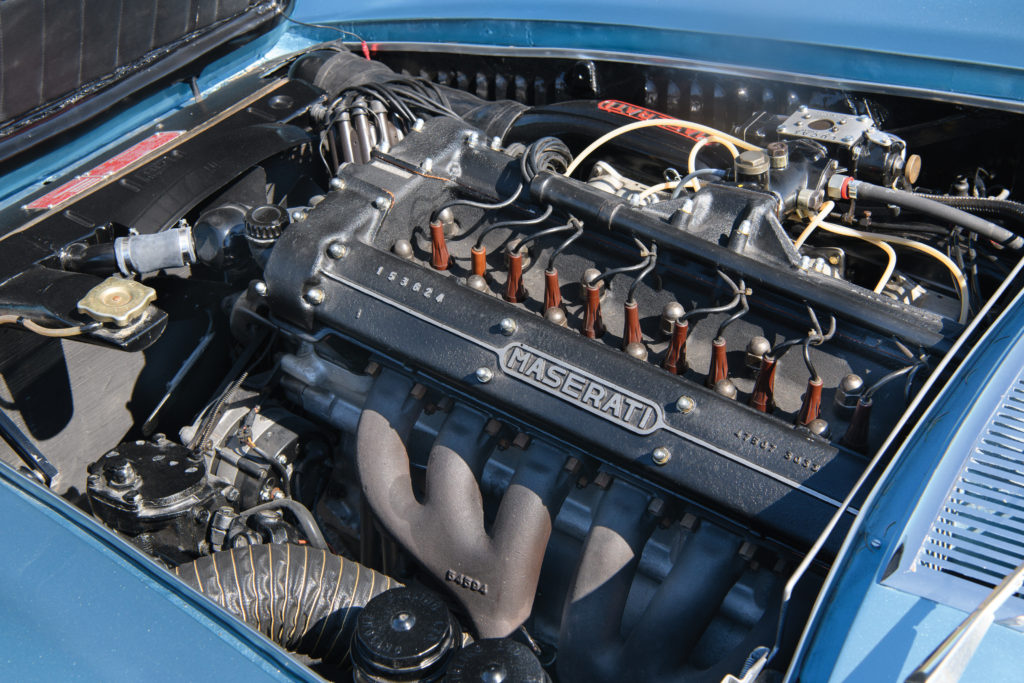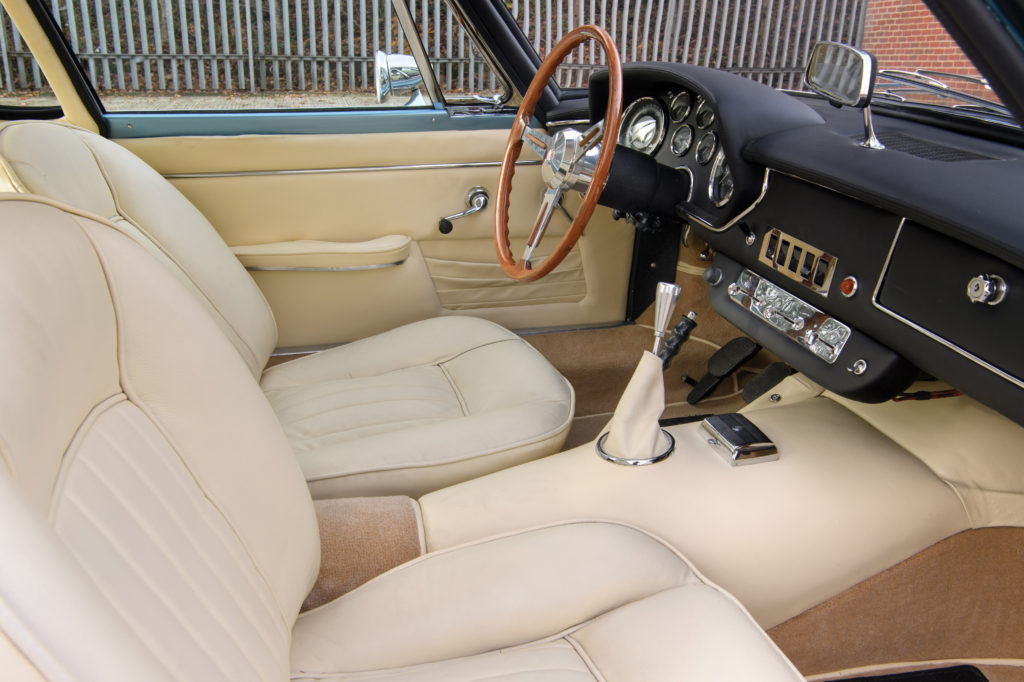 Following the success of Maserati's 3500 and Sebring models, the Modenese marque approached Carrozzeria Frua to produce a more cutting-edge design to sit upon the updated AM109 chassis, and the resulting model was dubbed the Mistral, the last Maserati to be fitted with the company's competition-inspired long stroke six-cylinder engine. Despite Maserati's focus shifting to road car production, the model was produced in relatively limited numbers; only 383 examples were completed in this specification.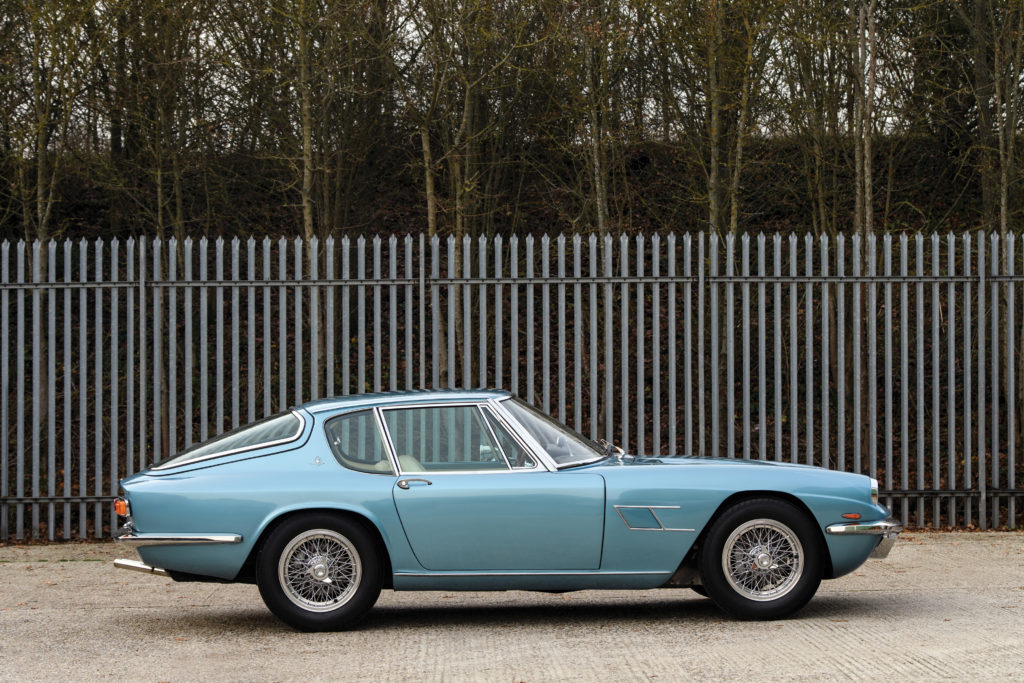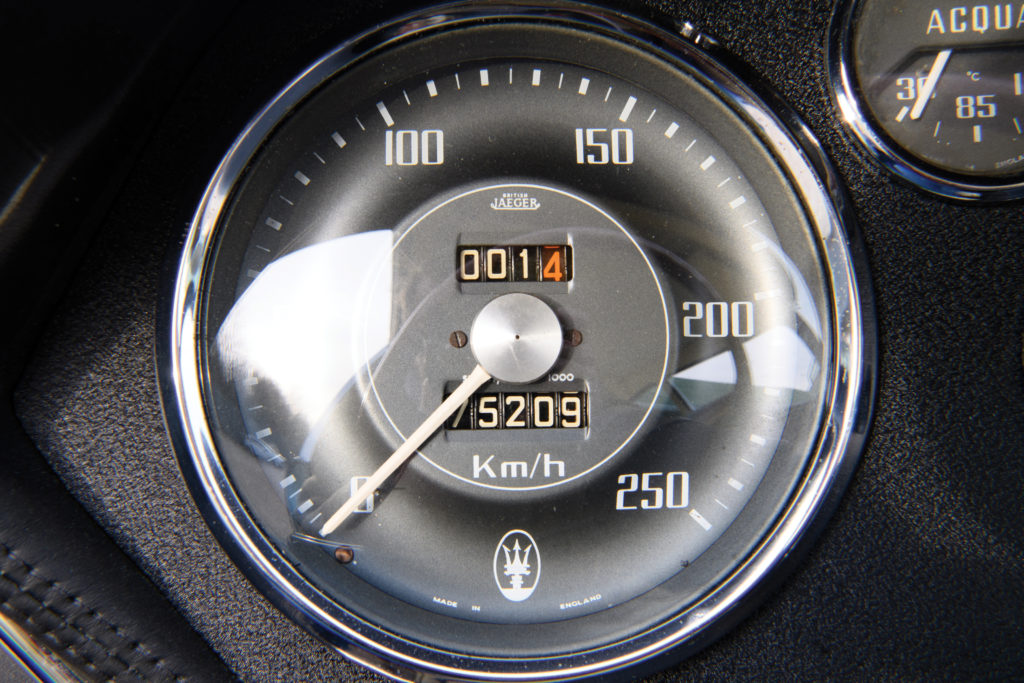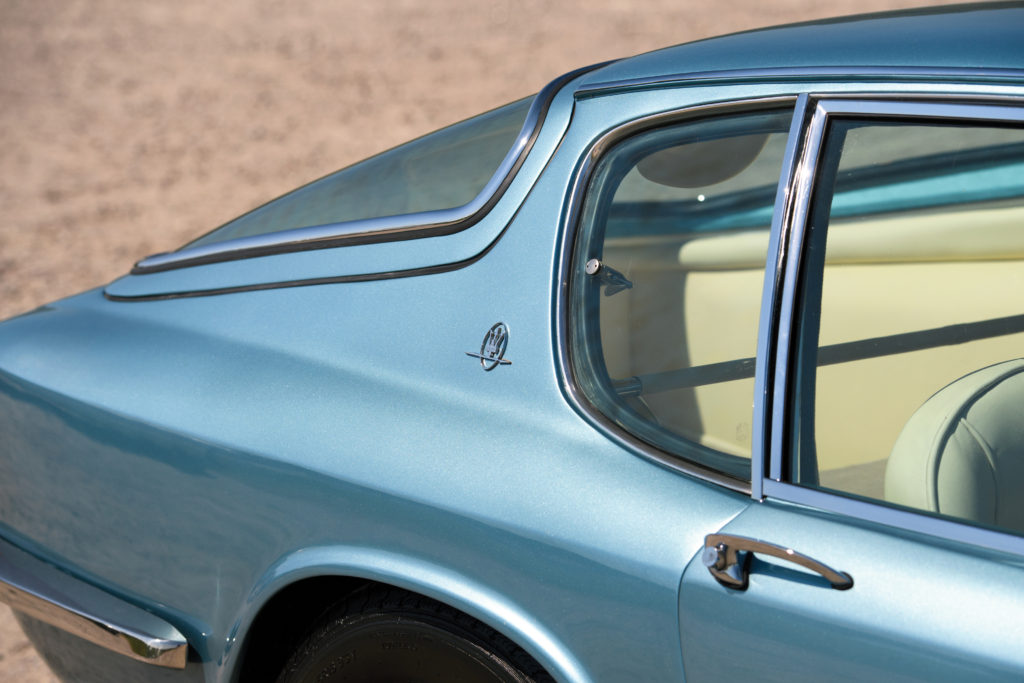 This relatively early example was delivered in Celeste Chiaro over white leather. Its first owner lived within a short drive to the car's birthplace and it remained in Emilia-Romagna until 1987 when Sig. Luigi Tamellini sold the car to Mr Edward Victory in Gibraltar. Mr Victory clearly cherished the car, and a quantity of paperwork recording maintenance and improvement accompanies the car from his ownership. In 2013, the car was purchased by an English collector who embarked upon a restoration; invoices on file show the purchase of engine parts from specialists McGrath Maserati, and there are a few images recording the work completed.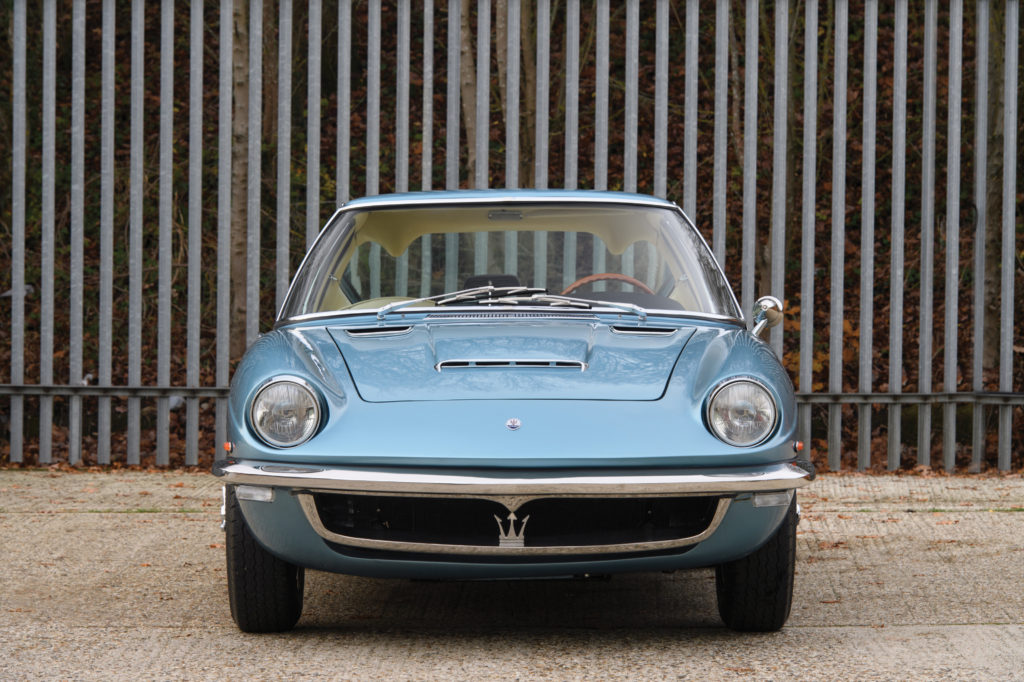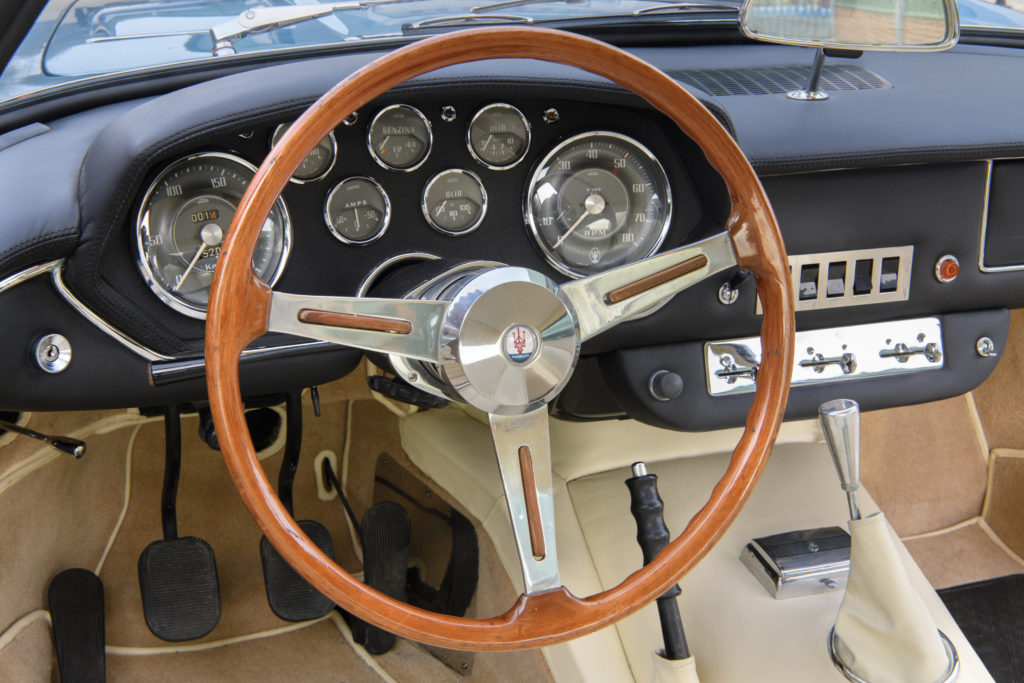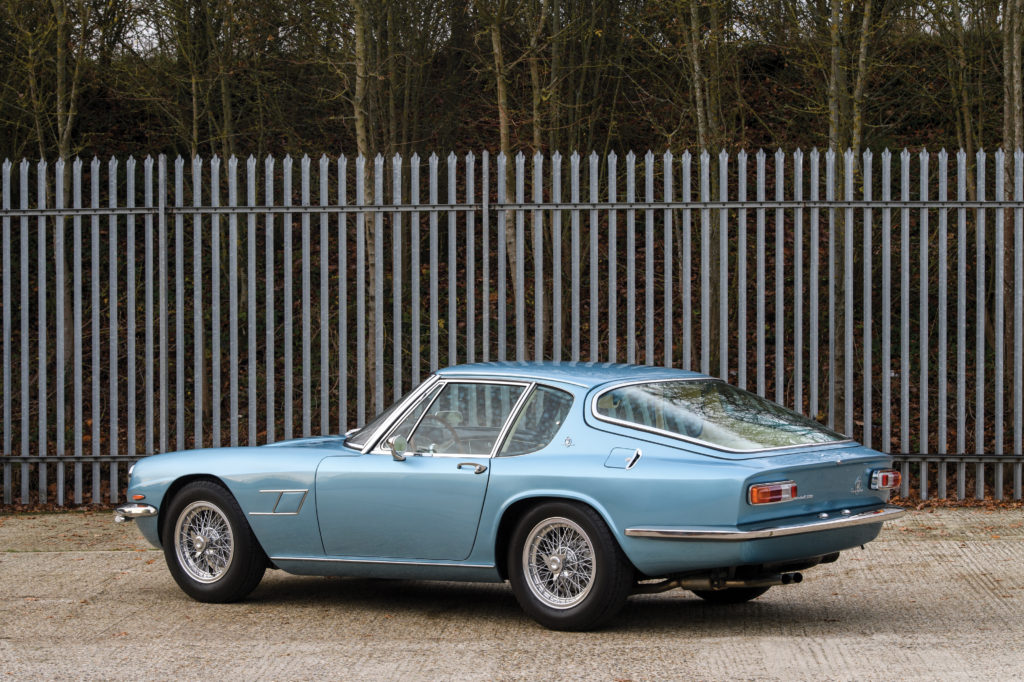 Amongst connoisseurs there is a great admiration for the Mistral as a well-engineered and refined GT car, comparable in performance to competitors from Jaguar and Aston Martin; surely wider appreciation of the model is long overdue.