Published in Monterey Car Week (L.A. Roadsters)
By D. Brian Smith
Photography: D. Brian Smith
Thanks to the L.A. Roadsters, there's always a great way to celebrate Father's Day with my Dad. We go to the Pomona Fairplex, also known as the L.A. Fairgrounds and go to the L.A. Roadsters Father's Day Show. The big day for exhibitors, spectators and vendors is show Saturday, so that's when we attend.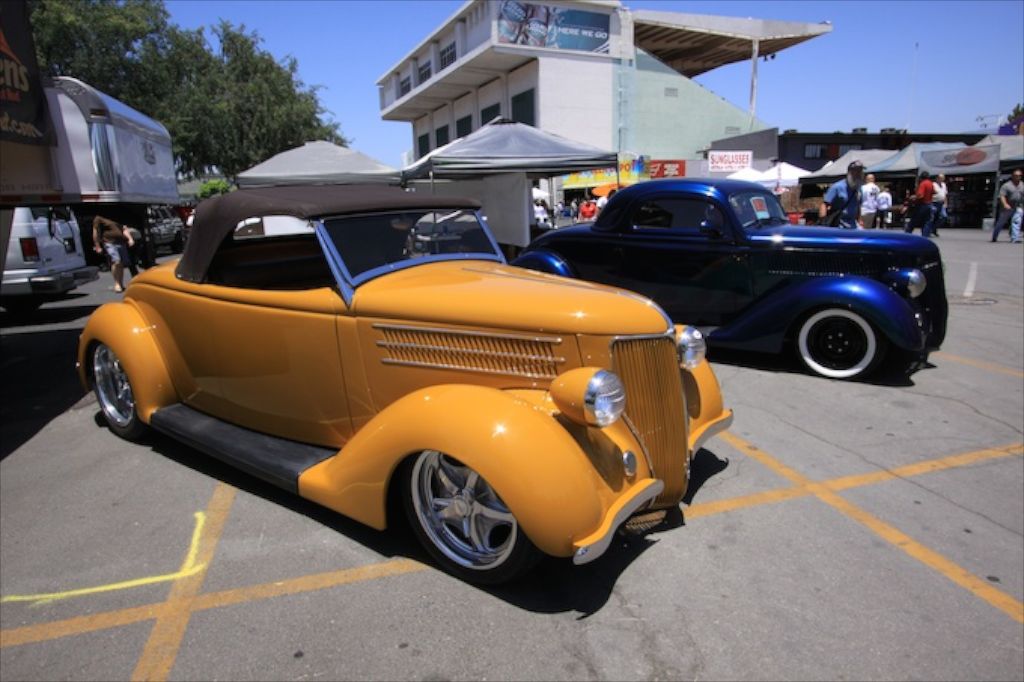 For 2014, I met Dad and two of his buddies at the show, Ken and his son Jeff. This was Ken and Jeff's first time attending the event, but I strongly believe they'll be making a tradition of it like Dad and I have done.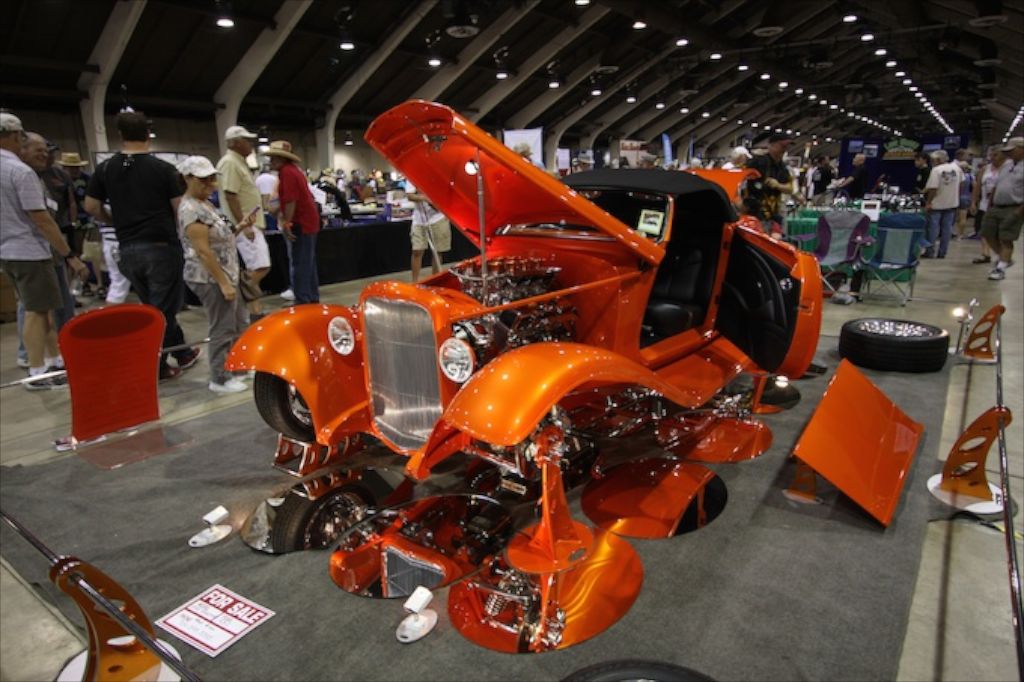 Having attended countless car shows with my Dad, I know that this one is his absolute favorite auto event of the entire year. And that's saying something, because, in our long lives we've had the great fortune to attend the Hershey show in Hershey Pennsylvania. We've been to the Pebble Beach Concours d'Elegance many times. We've attended the Grand National Roadster Show where the America's Most Beautiful Roadster award is won. In short, we've been to the greatest car shows on earth.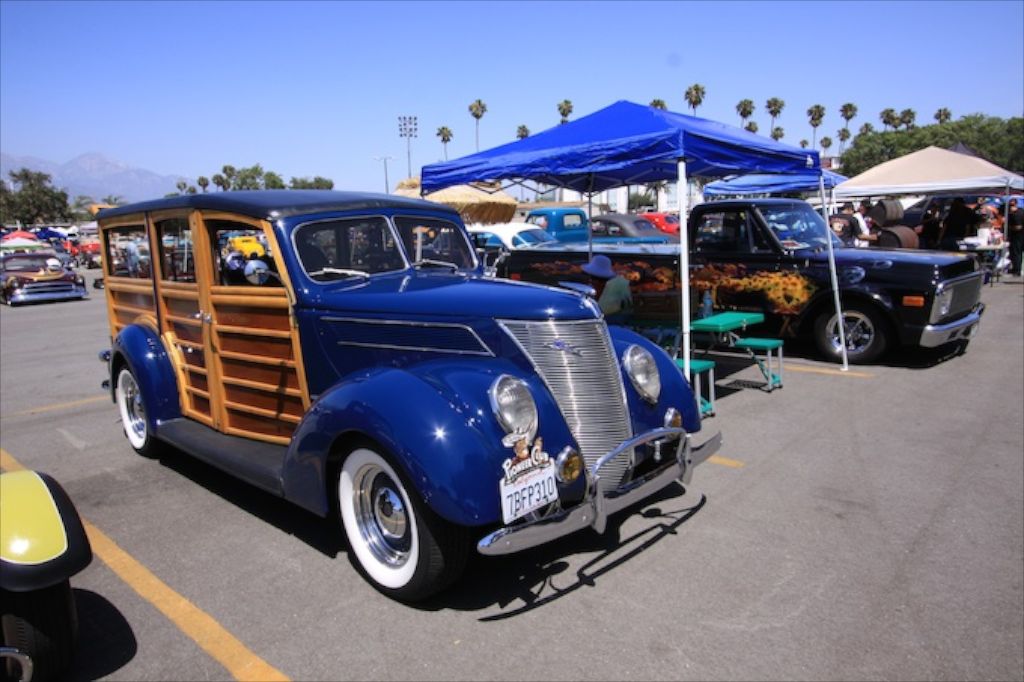 Yet Dad's favorite, I strongly believe, is the L.A. Roadsters show. The reason why is these are the machines that Dad grew up with. Dad's first car was a '32 three-window Ford coupe with a '37 Ford flathead V-8. Possibly because of this, Dad's always been a Ford man.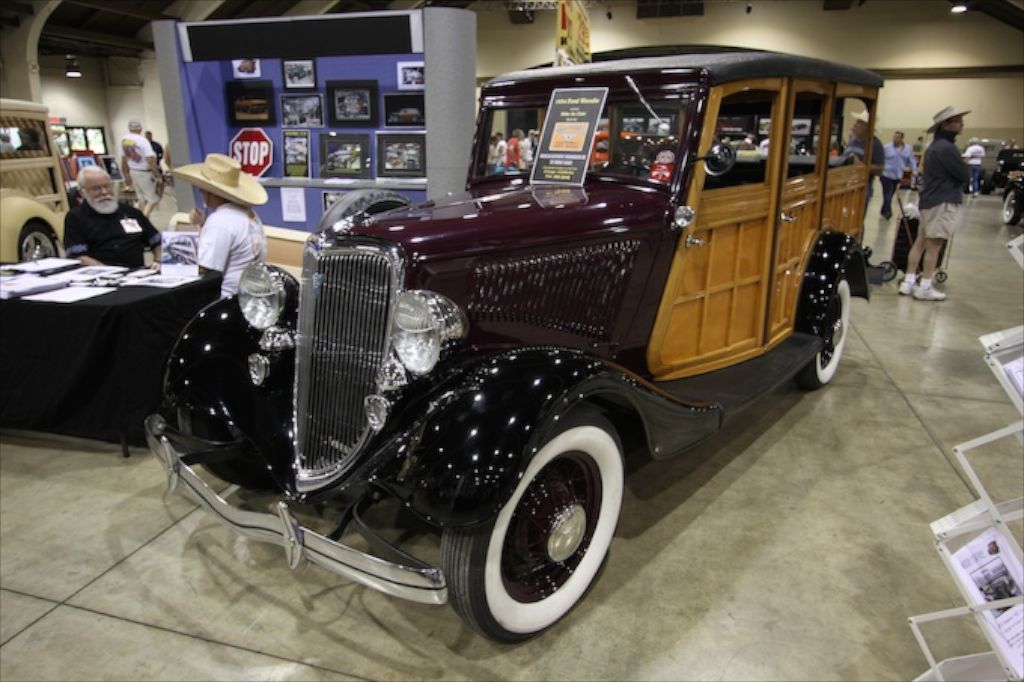 We're presently building a 1934 Ford roadster pickup that we started when I was the feature editor for Custom Classic Trucks magazine. At last we've restarted this project. We're in the midst of collecting parts and planning the build. So going to the L.A. Roadsters Father's Day Show gives us a chance to rekindle our lust for street rods and to give us ideas of how we're going to construct our hot rod.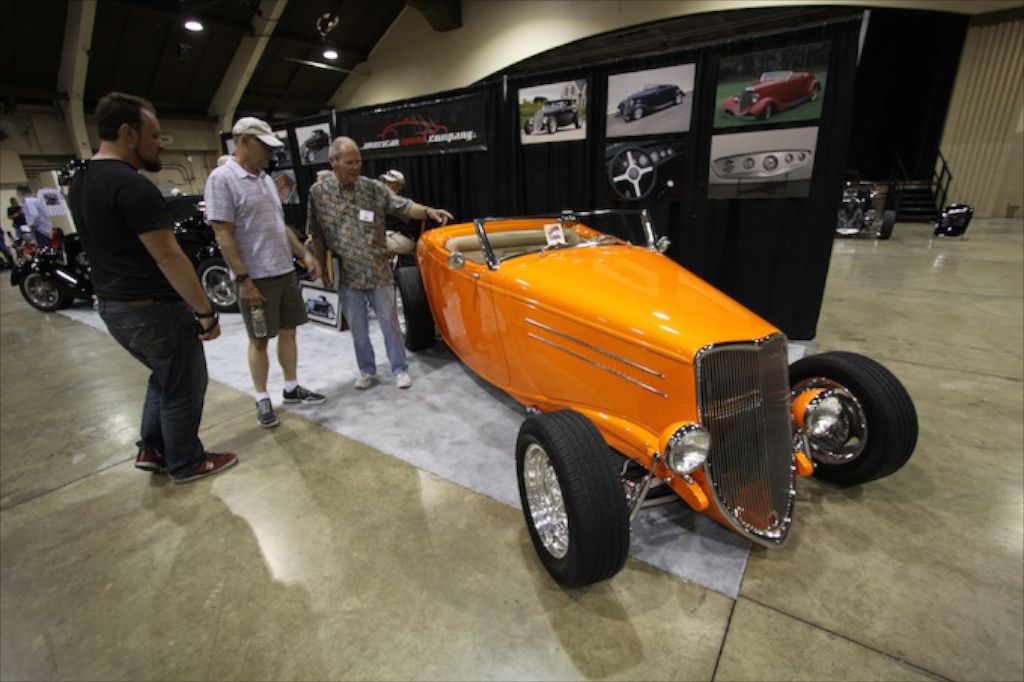 My brother Kevin and I are car nuts thanks to Dad. More importantly, we've become decent men thanks to our Dad. My brother-in-law recently lost his dad to Cancer. He commented that everything good in him was due to his parents. I would have to say that the very same is true of me. My good points are thanks to my wonderful, peerless parents. I'll take responsibility myself for all my many bad points, but that's what makes me human after all.
The L.A. Roadsters Show for 2014 was absolutely spectacular. When I met up with Dad, Ken and Jeff at the entrance none other than Rich Boyd, my good friend, former boss and mentor on Custom Classic Trucks magazine was right there waiting for us. Rich is a longstanding member of the L.A. Roadsters Club and is currently also the Club's media representative. Rich actually gave us a tour of the show grounds in the media golf cart. We received first class press access, which was most appreciated considering this was the biggest Father's Day show the Club has ever produced. There were over 900 roadsters that exhibited at this L.A. Roadsters Father's Day Show. It's the 50th Anniversary of the show, so that's why it's the biggest ever.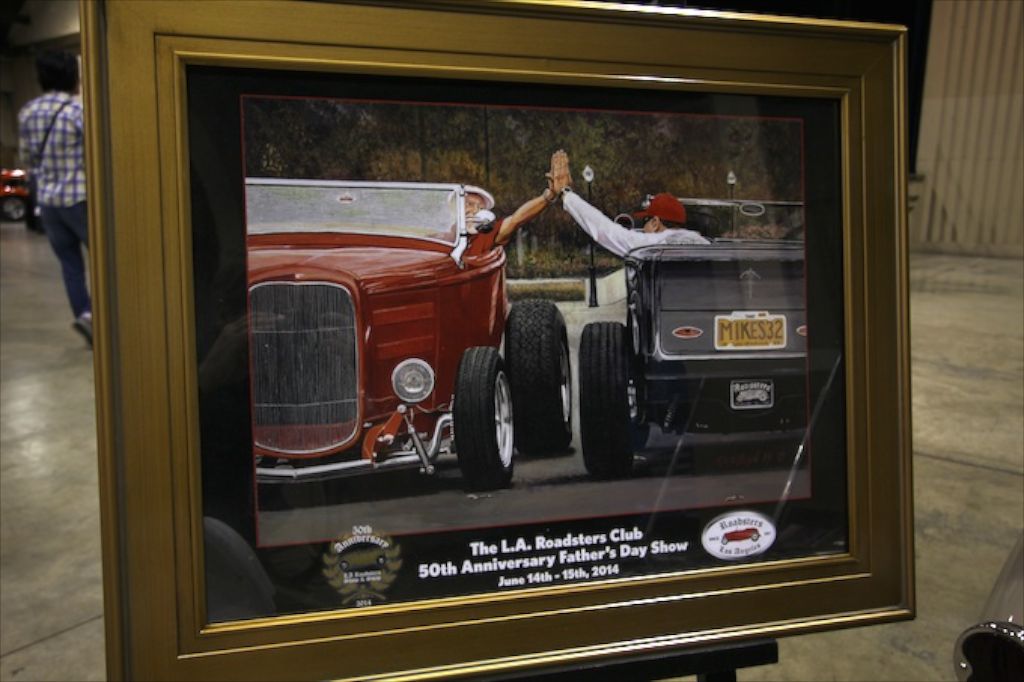 L.A. Roadsters
To commemorate the 50th Anniversary of the L.A. Roadsters Club Father's Day Show, Rich painted this awesome picture showing two hot rod owners in 1932 Ford highboy roadsters giving each other a high 5 for 50 years of shows (we imagine). Now retired from writing about hot rods, street rods and custom classic trucks, Rich spends much of his time painting works of fine art — specializing in western cowboy themes in addition to rendering vintage, street rod and muscle machines. He does this in spite of the fact that he's always thinking about and adoring his 6-month-old granddaughter.
If you consider yourself in the old car hobby or the hot rod hobby or you're simply an automotive enthusiast, you probably are already aware of this, but it bears repeating. When you're in this hobby, you're honoring history and you're sharing your hobby with family and friends, if you have a brain. My Dad knows this full well, as does Rich Boyd.
Dad, my brother Kevin and I will be in this hobby for our entire lives, and we'll pass it on to our offspring. We hope to see you at the 51st Annual L.A. Roadsters Show, held on Father's Day Weekend 2015. Until then, pick out your favorite vehicles from the gallery. Enjoy!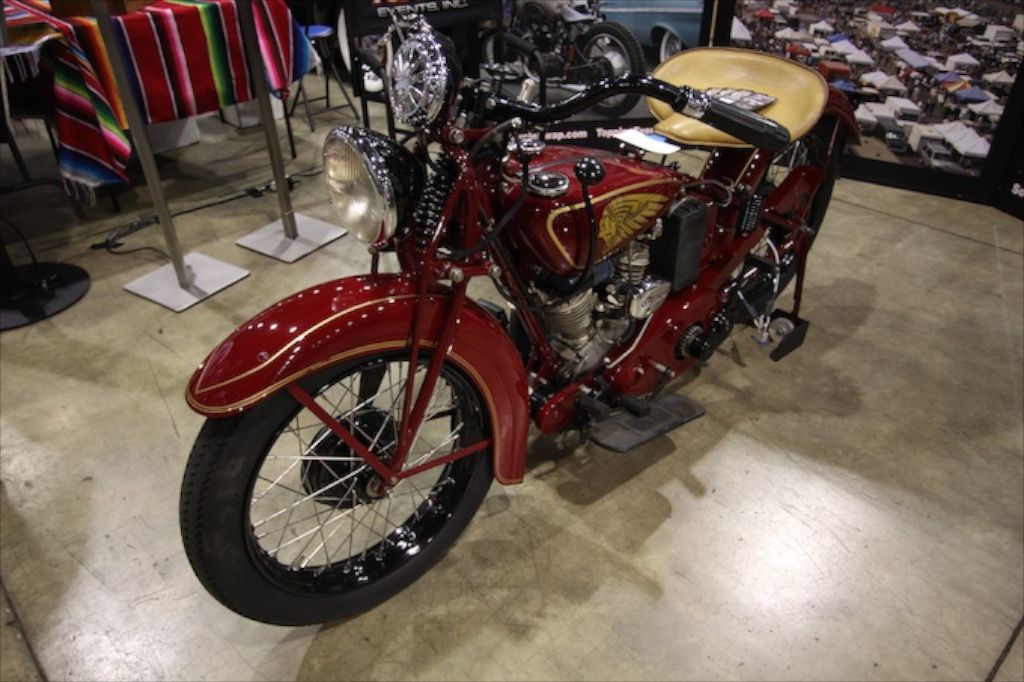 1930s vintage Indian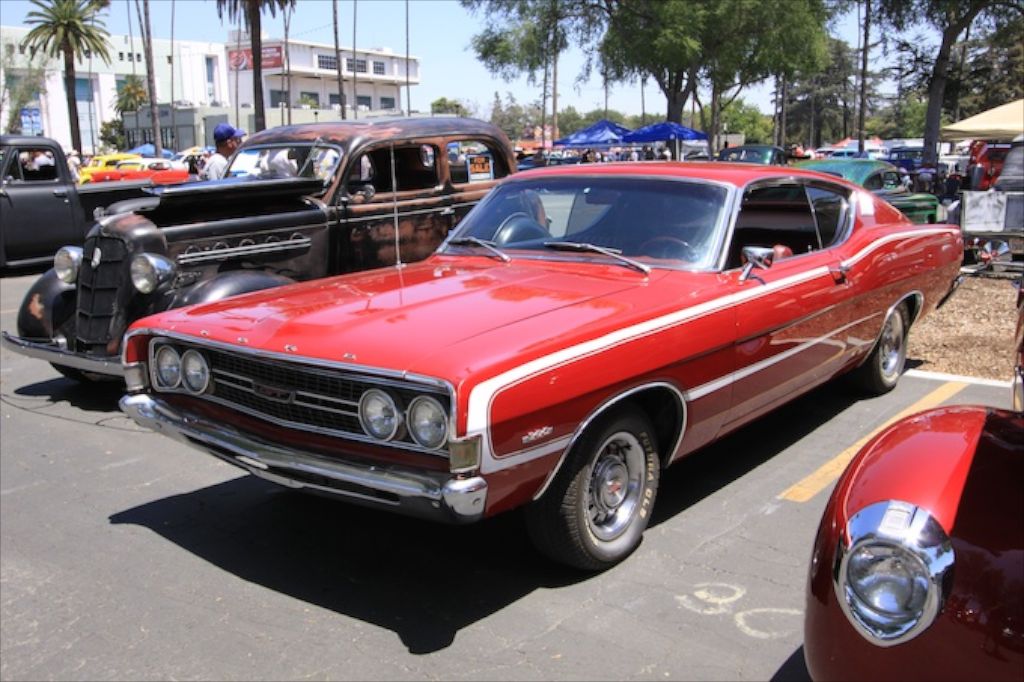 1968 Ford Torino GT390
1934 Ford Roadster & Ford Model A Roadster Pickup & 1932 Ford Roadster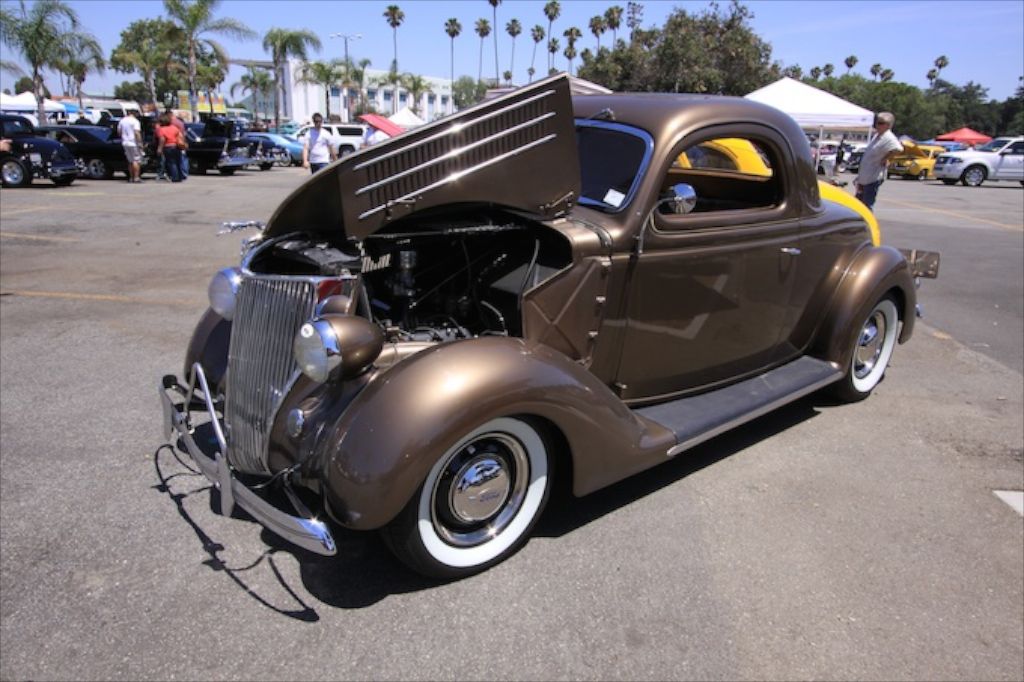 1936 Ford 3-Window Coupe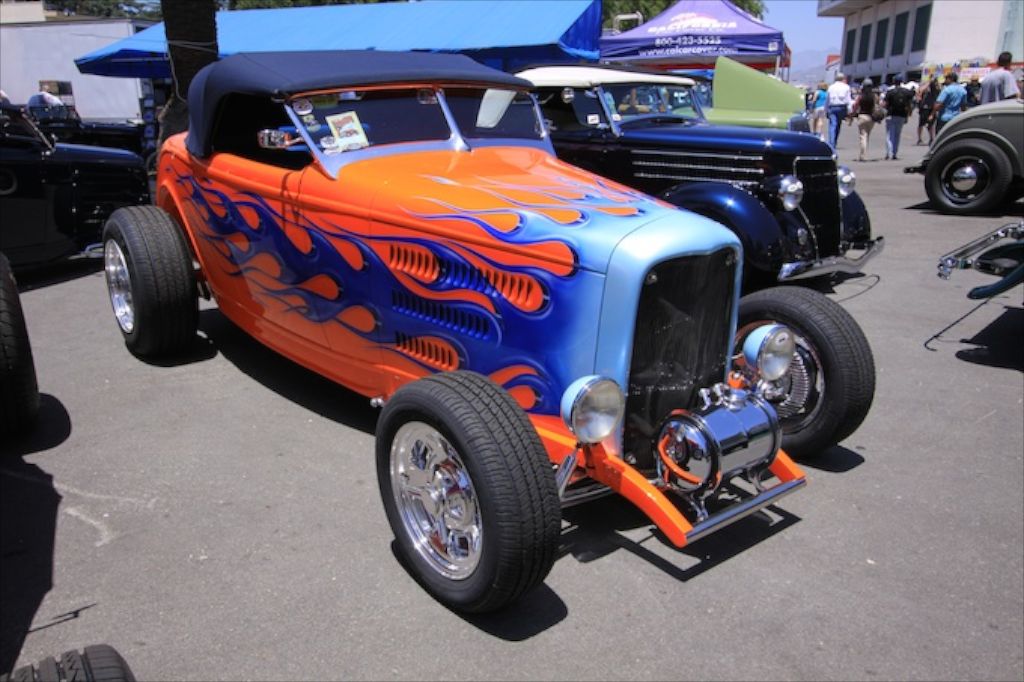 1932 Ford Roadster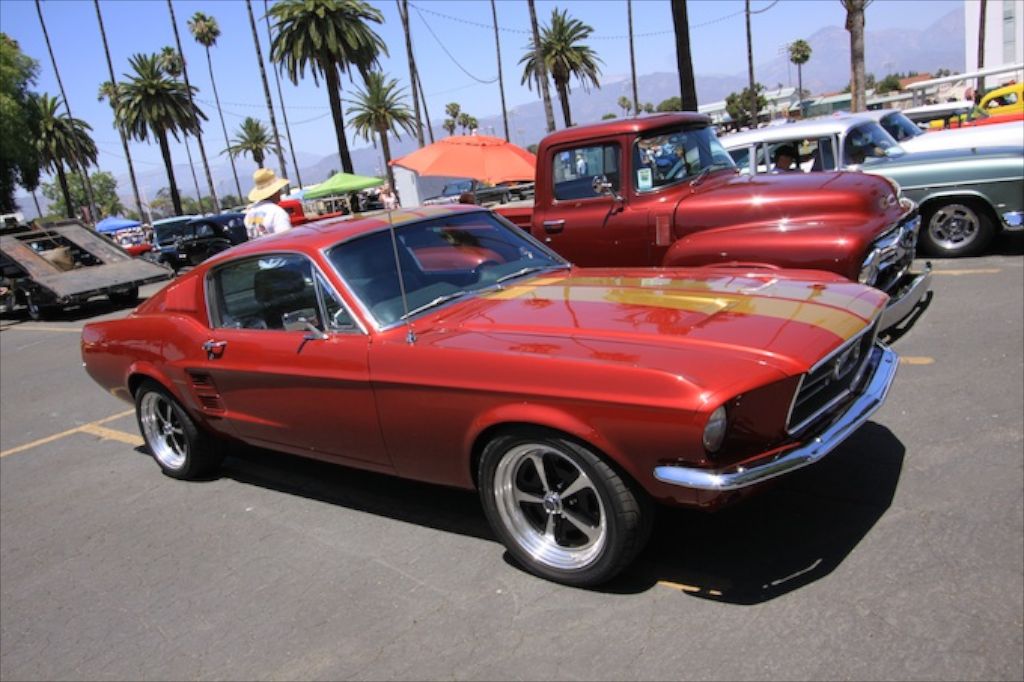 1967 Ford Mustang Fastback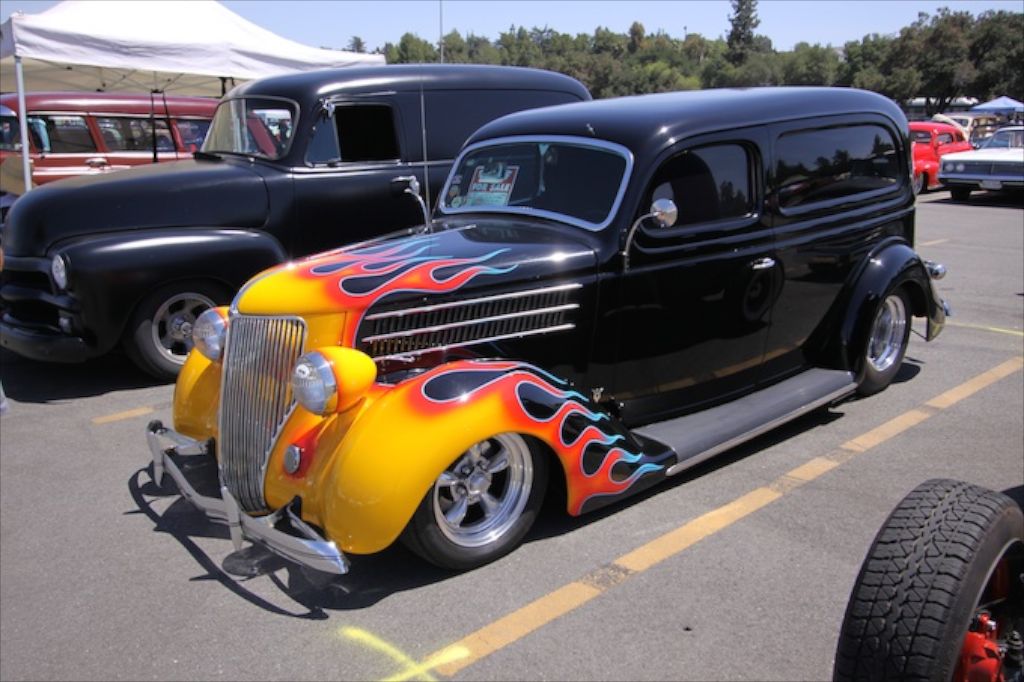 1936 Ford Sedan Delivery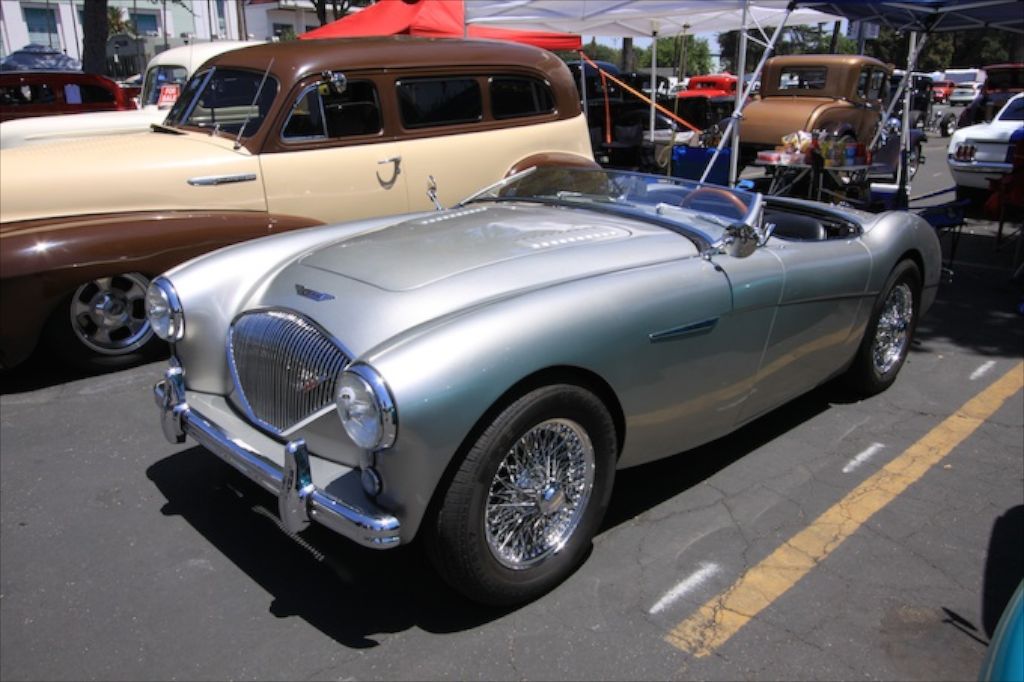 Austin Healey 100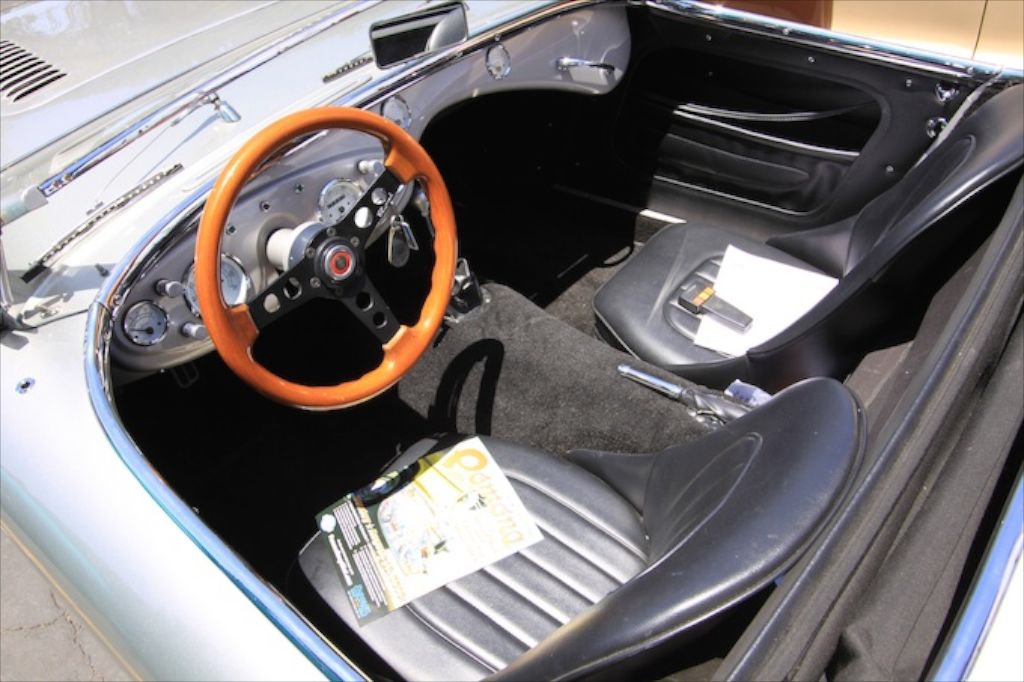 Austin Healey 100 Interior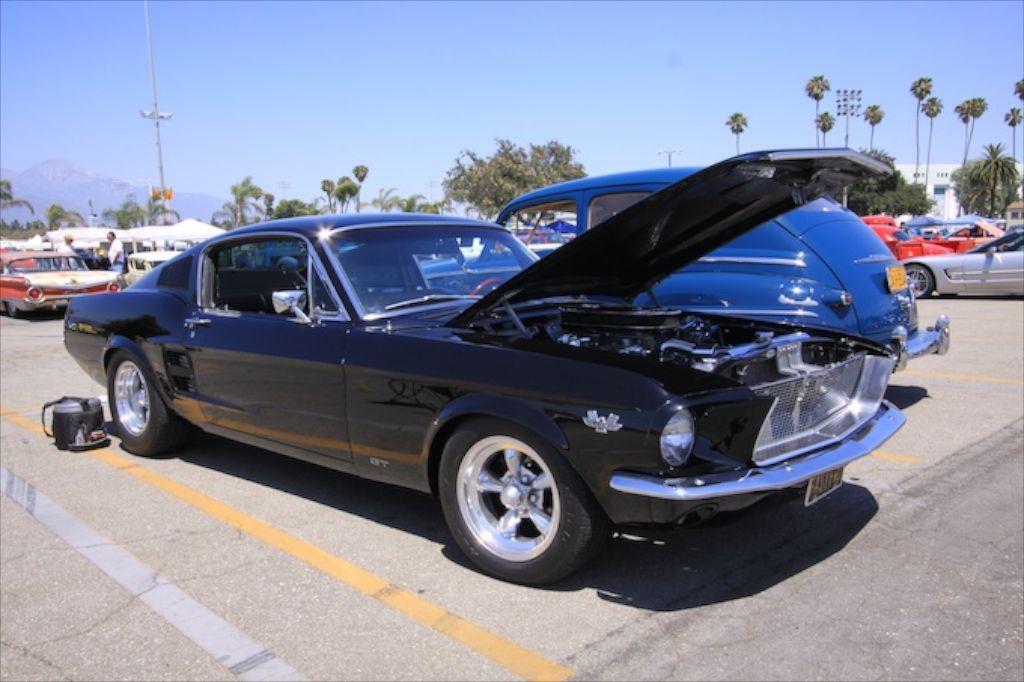 428 Cobra Jet 1968 Mustang Fastback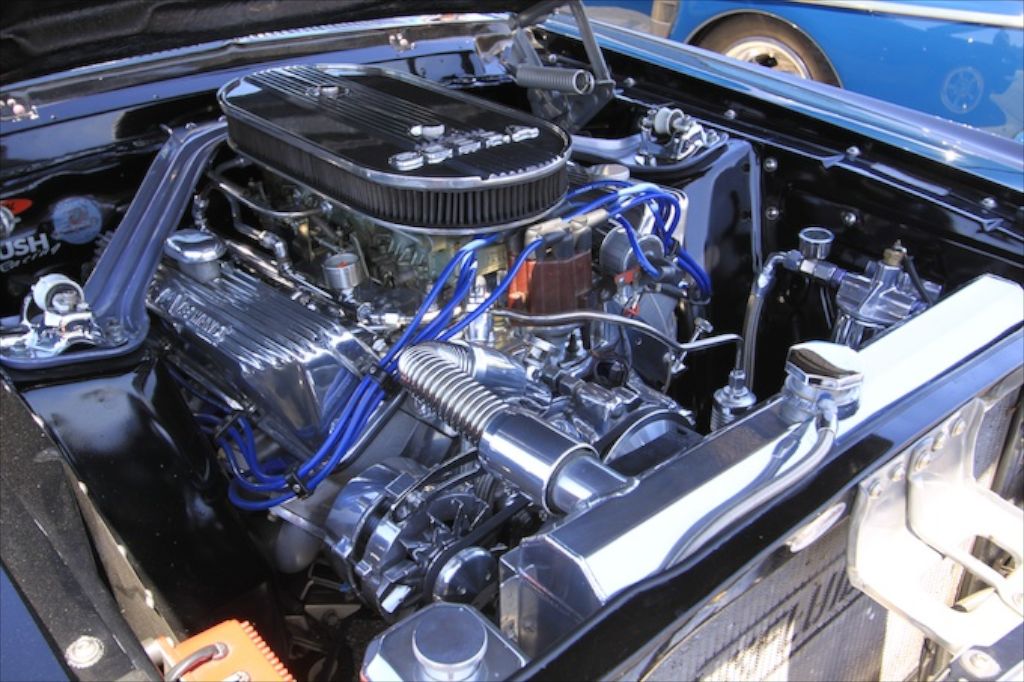 428 Cobra Jet V-8 Engine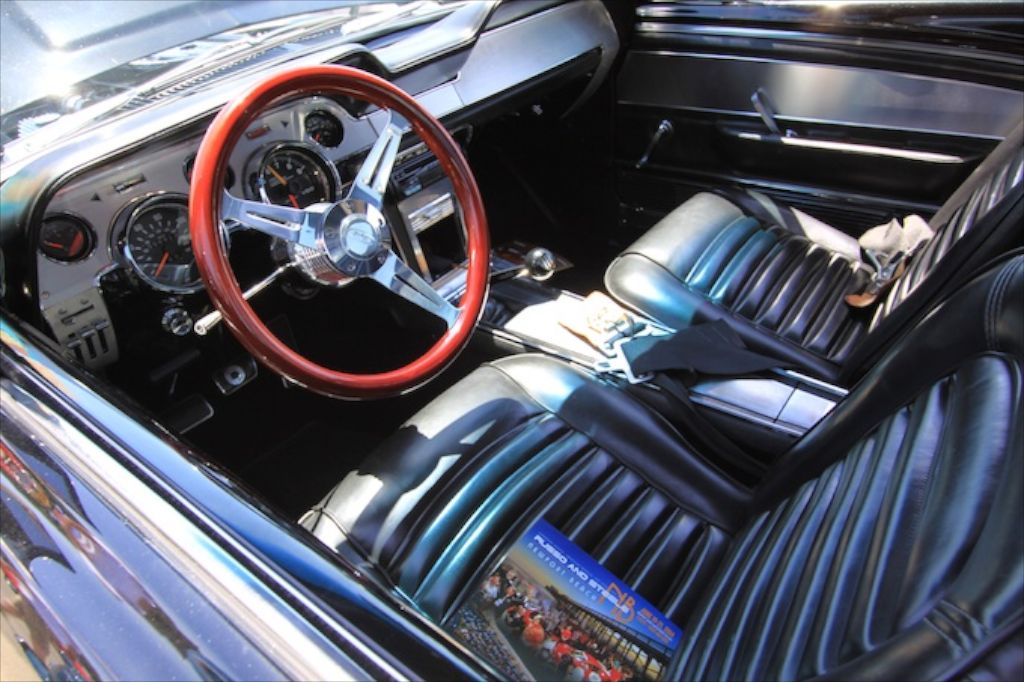 428 Mustang Fastback Interior with a 4-speed Toploader Manual Transmission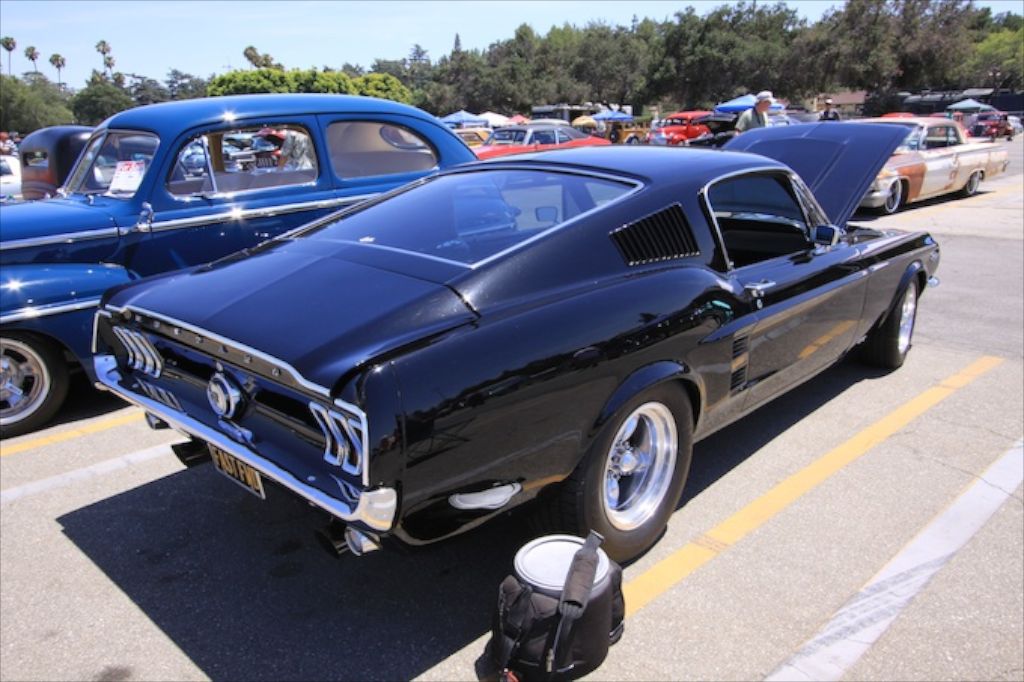 1968 Mustang Fastback with a 428ci Cobra Jet V-8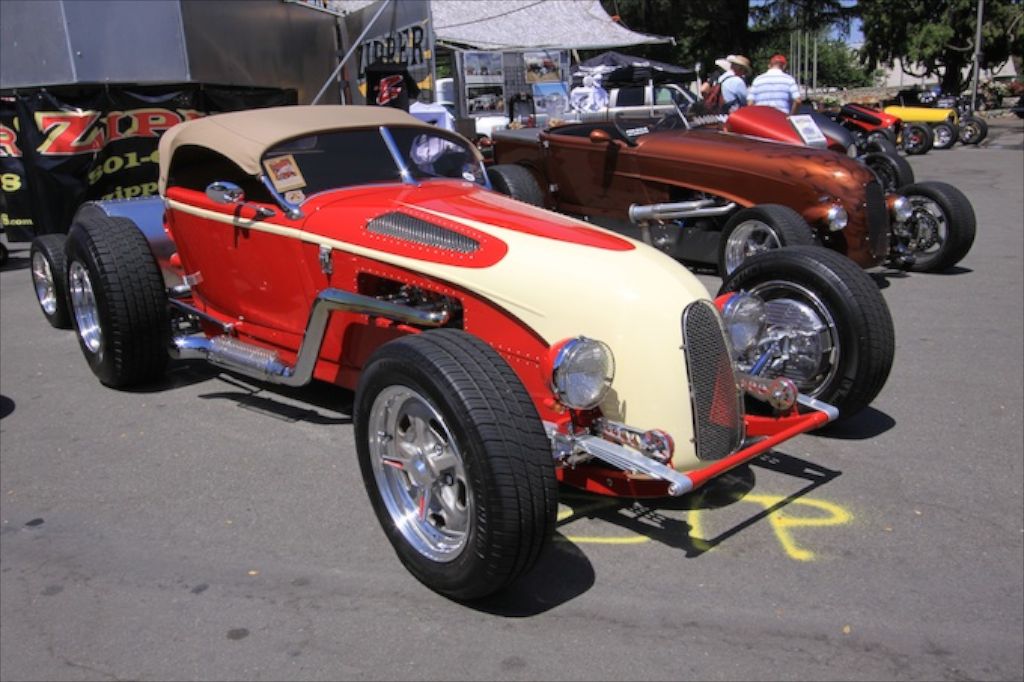 Track T's Ready to Race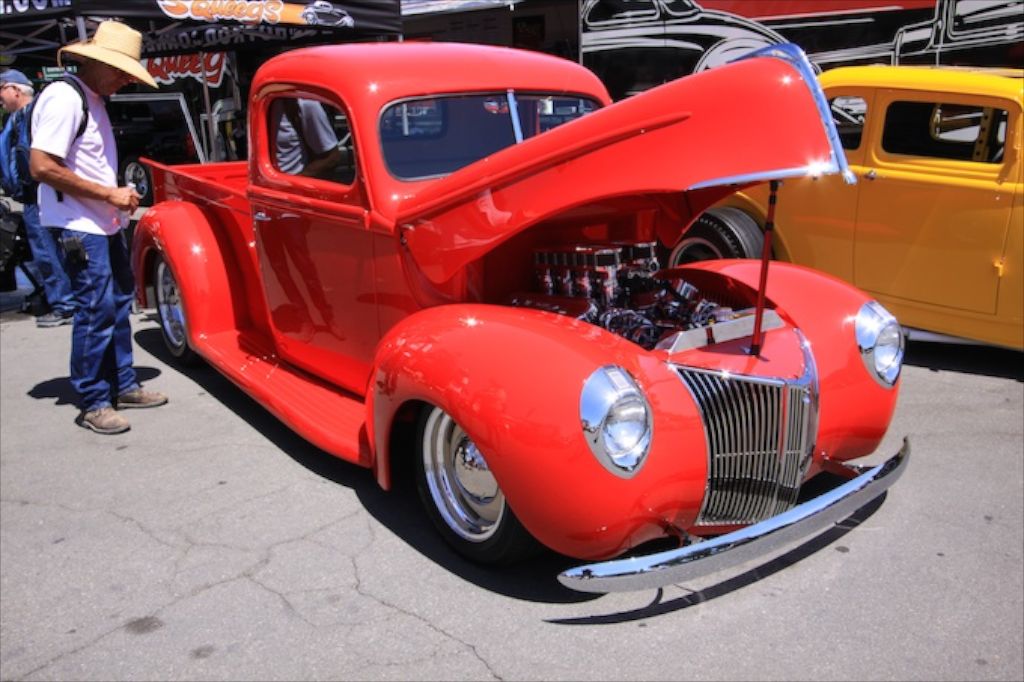 1940 Ford Pickup
Ford Mill in a 1940 Ford Pickup — nice!
Mr. Hot Wheels' vintage Cab Over and vintage 5th-wheel trailer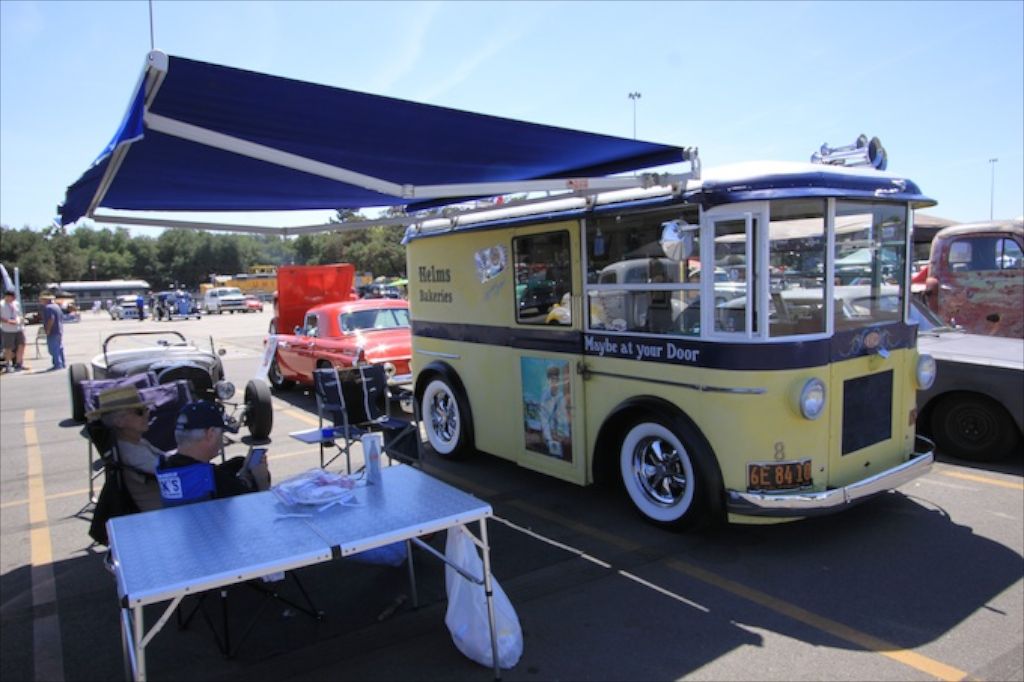 Helms Bakery Truck — Got Bread?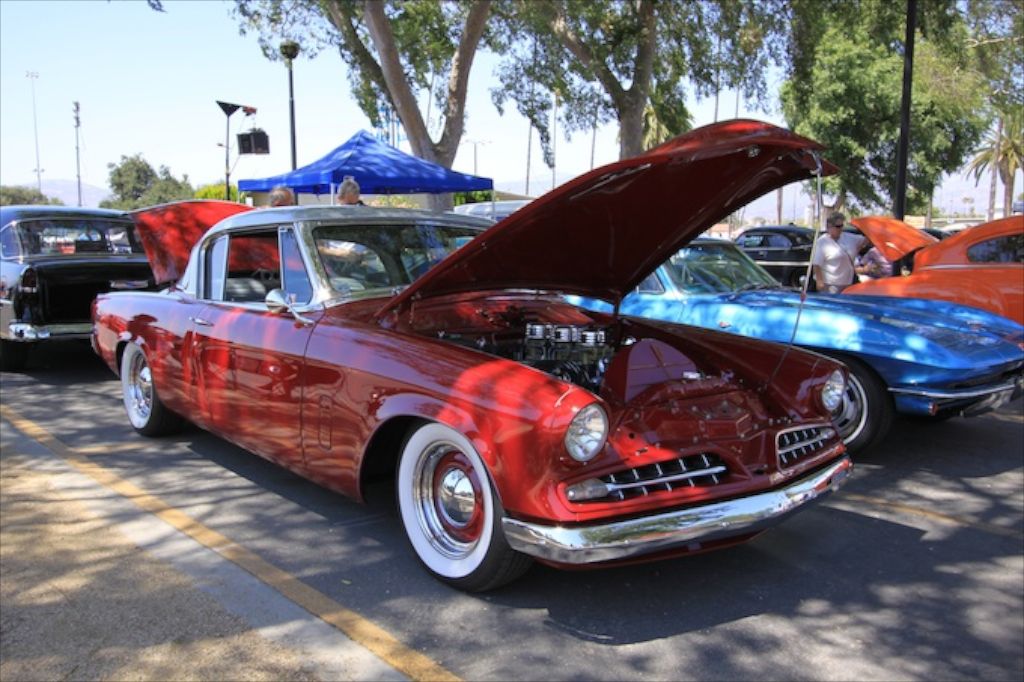 Studebaker Hawk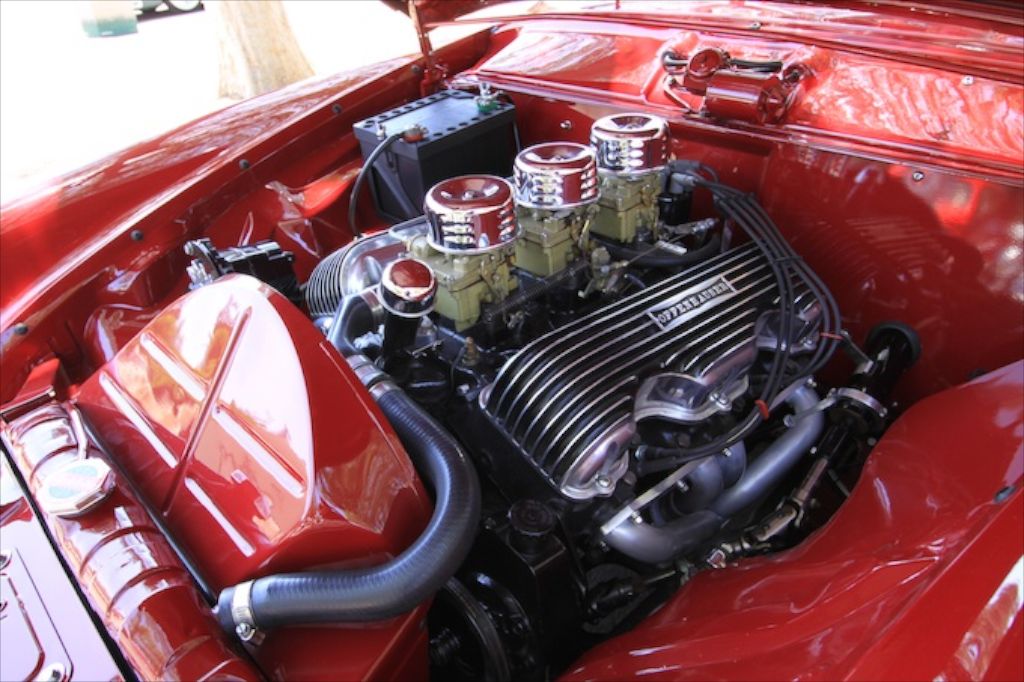 Studebaker 289 Mill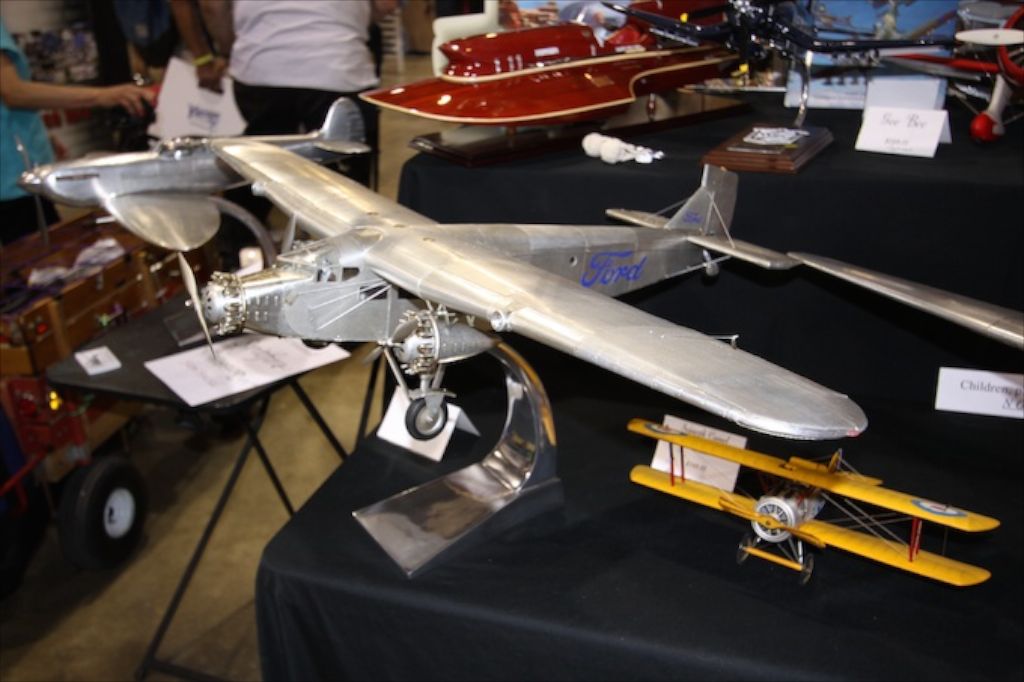 Cool Ford Tri-Power Die-cast Airplane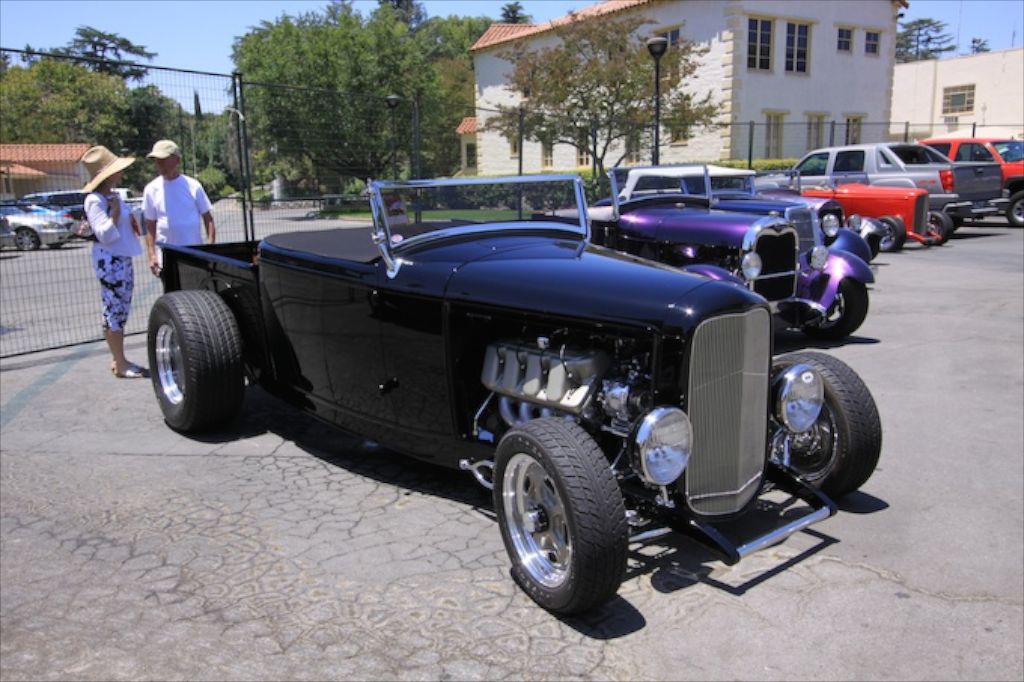 1932 Ford Roadster Pickup with a Hemi Mill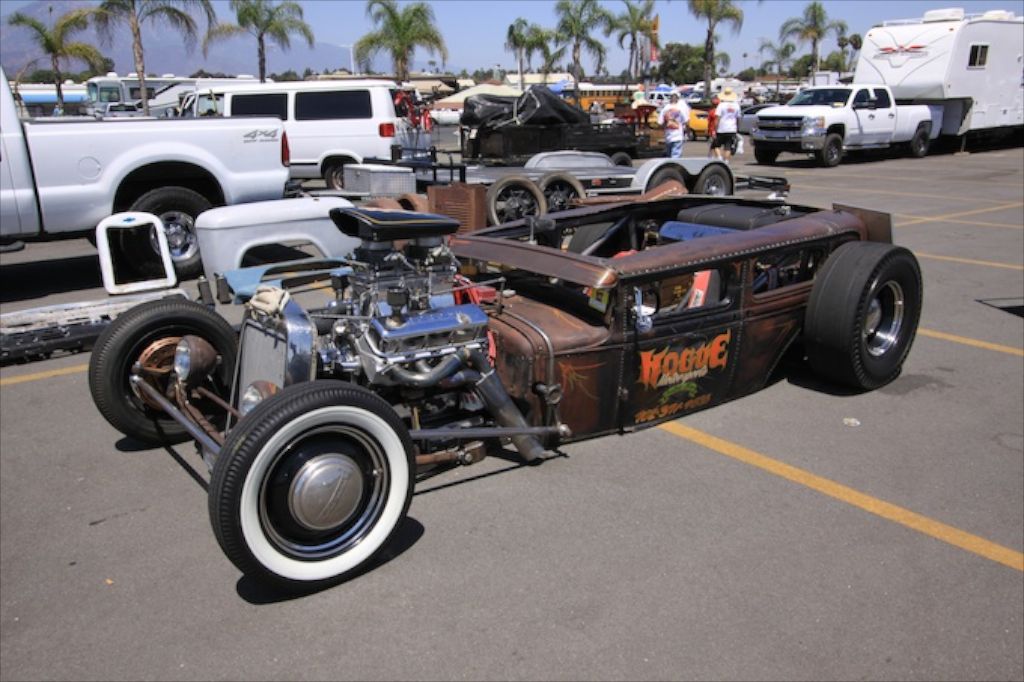 Rat Rod in the Extreme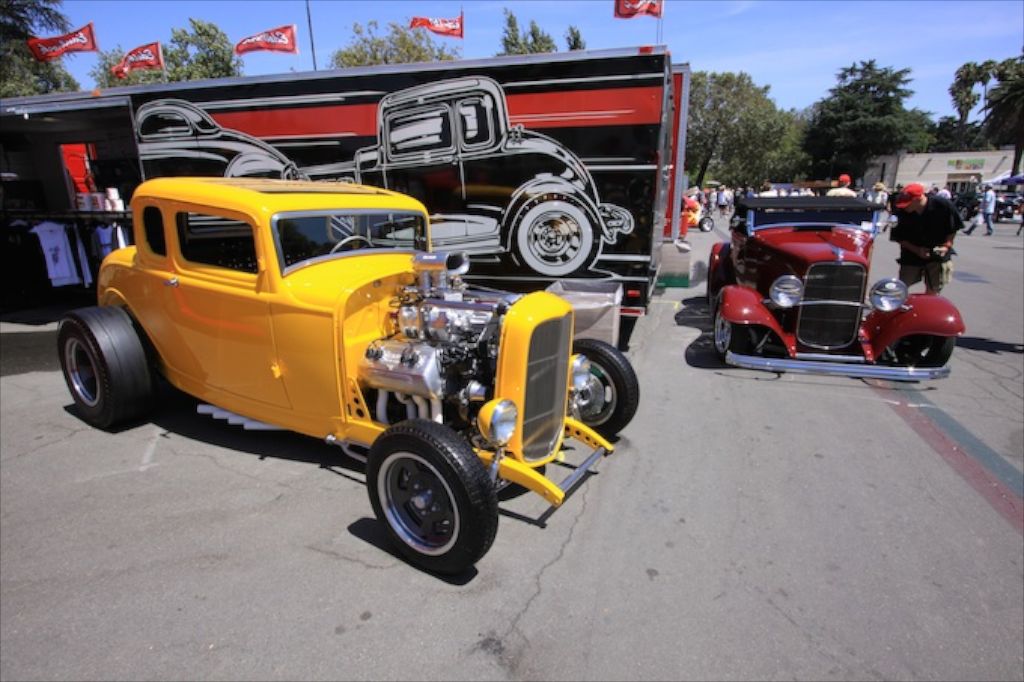 1932 Ford 5-Window Coupe and 1932 Ford Roadster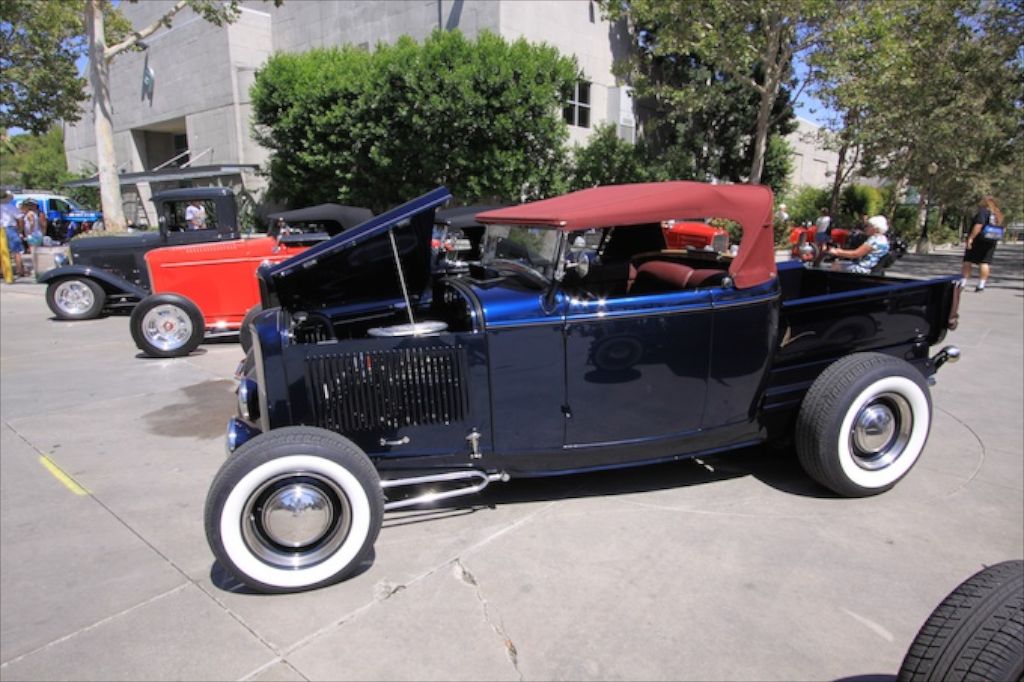 Three 1932 Fords – Roadster Pickup, Roadster and Pickup (foreground to background)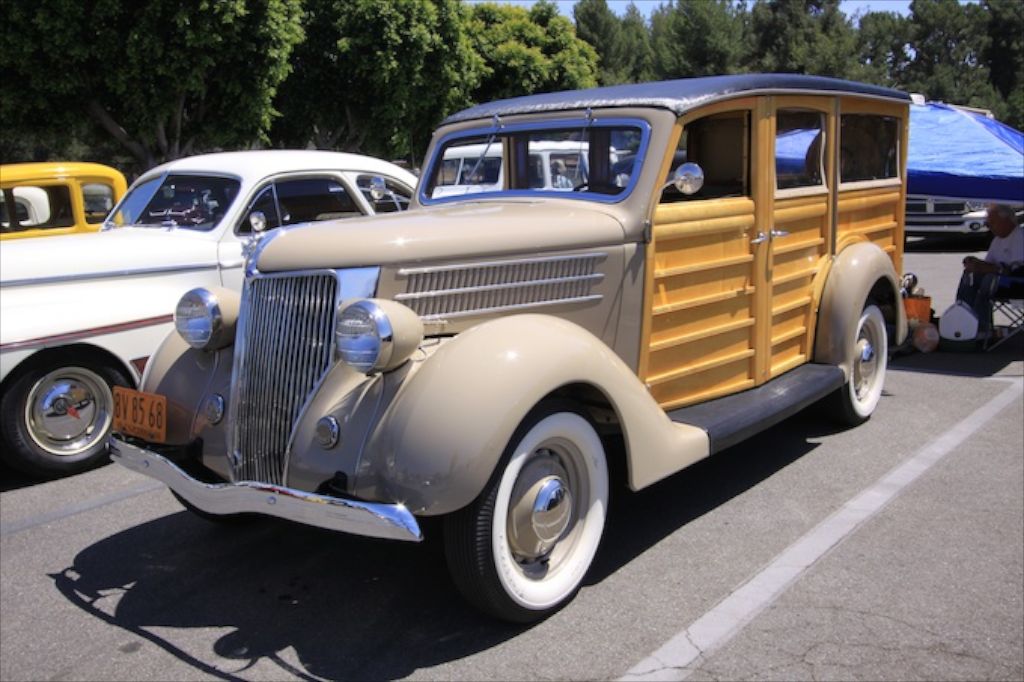 1936 Ford Woody
1938 Mack truck haulin' Bell's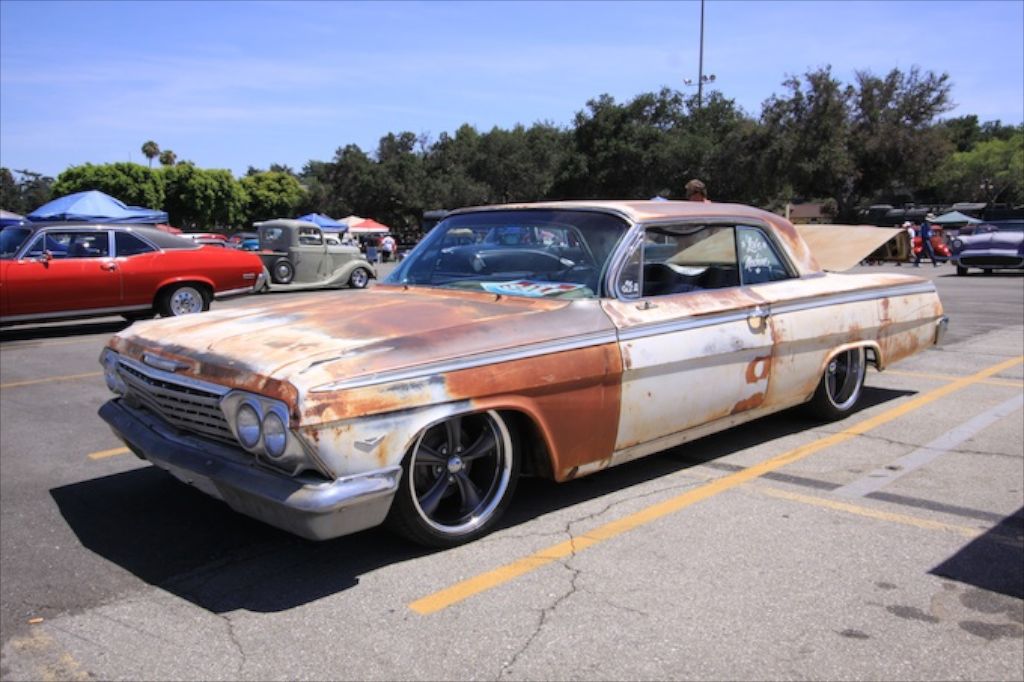 Early 1960s Chevy Impala patina rod