Published in Monterey Car Week (L.A. Roadsters)
By D. Brian Smith
Photography: D. Brian Smith
The Smith Men, a trio comprised of two sons and a dad that I am honored to be a part of, have a Father's Day tradition. Every year during Saturday of Father's Day Weekend we make our way to the Pomona Fairplex in Southern California for the L.A. Roadsters Show & Swap. Sometimes it's all three of us who attend. My brother Kevin can't always make it, since he lives in Suwanee, Georgia with his wife Agnes.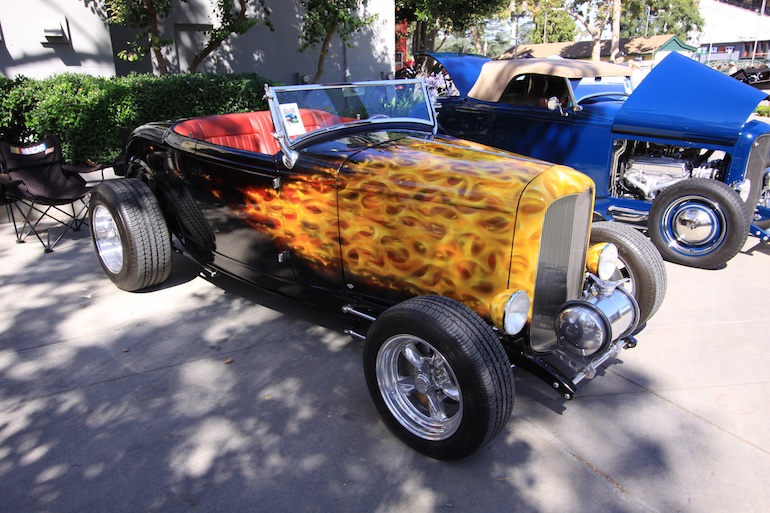 L.A. Roadsters
For 2015 Kevin definitely could not be on hand, as his wife was a tad shy of nine months pregnant and expecting their first baby. That being the case, Dad and I met at the Fairplex at 9 a.m.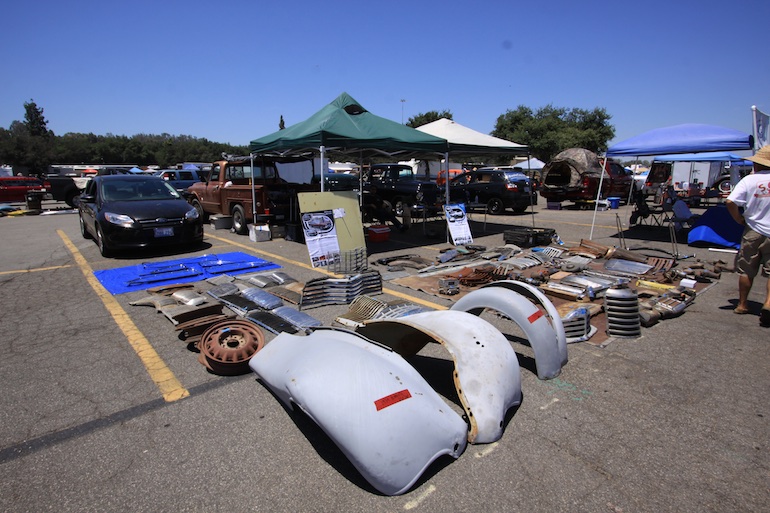 Dad and his buddy Ralph drove in from Pasadena, while my new bride Ha Quang and I traveled in from our Oceanside abode to enjoy our third car show together since Ha Quang has been in the U.S., but I digress.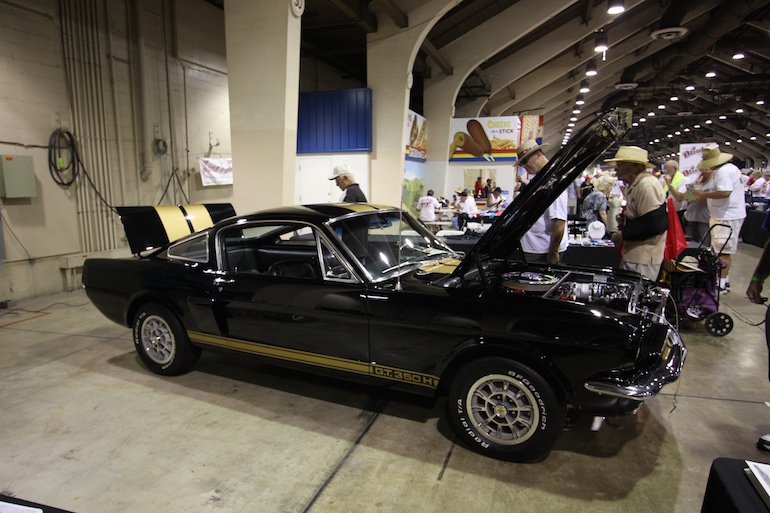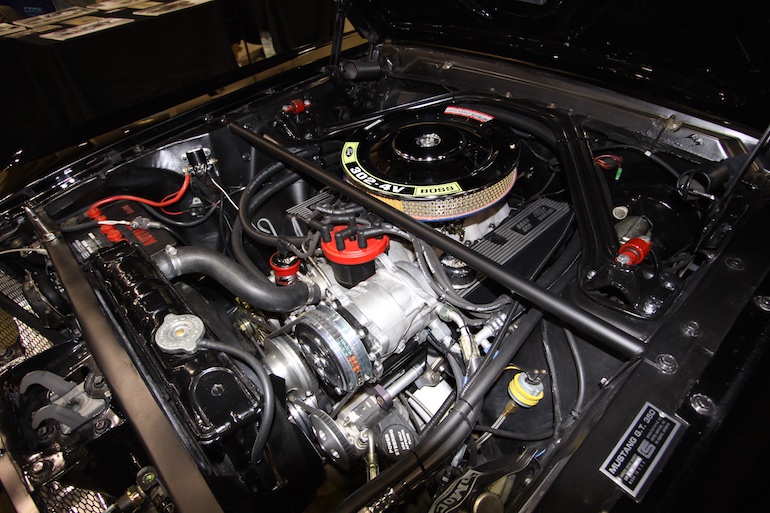 Ha Quang and I met up with Dad and Ralph outside building 4, where all the street rod, hot rod, custom and muscle car vendors display their automotive aftermarket finery for sale. Before we appreciate and photograph the hot rods spread across the Fairplex we traditionally enter building 4 to check out the components we still need to complete our street rod project. It's a 1934 Ford roadster pickup with an all-steel first prototype roadster pickup cab, fabricated by the crew at Steve's Auto Restorations (SAR), in Portland, Oregon.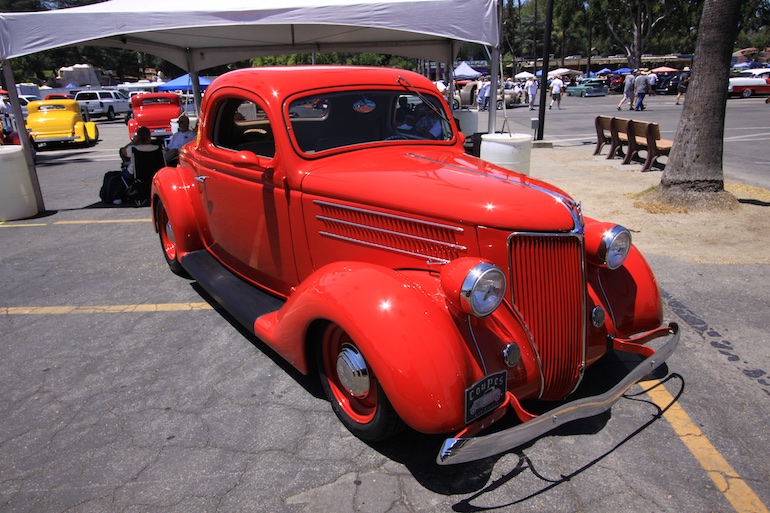 We spied scads of parts that we still need to procure or manufacture before our old school hot rod will be a runner, but that didn't diminish the amount of excitement we have for the project. From the time I was a little boy, a love of cool cars has been the main ingredient that brings my Dad and me together. The three of us have spectated at car shows many years before Kevin and I could drive. Knowing Dad, we probably went to our first events before we would even walk.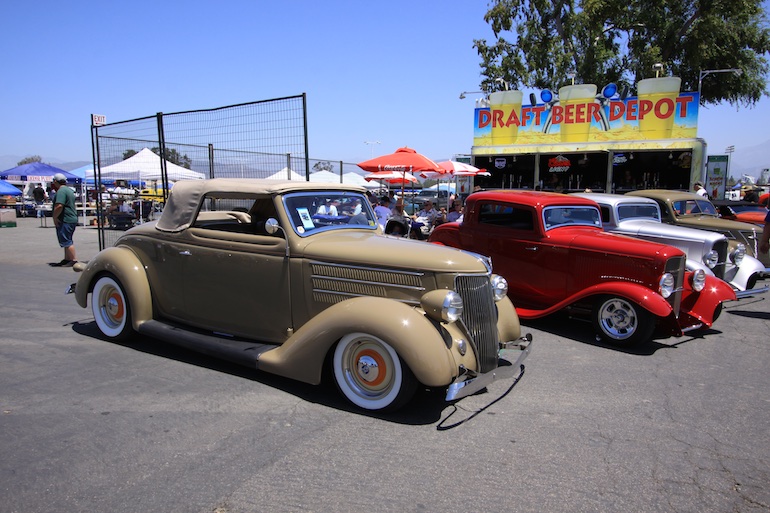 For as long as I've written about enthusiast autos and the old car hobby, which dates back to the mid-1990s, I've stated what's most important to me about the hobby. It's the simple fact that it brings family and friends together to work on something as a team and to create something that's wonderful, a running time machine that's certainly greater than the sum of its parts, what with the endless amount of time, sweat, consternation and money that goes into these old car projects.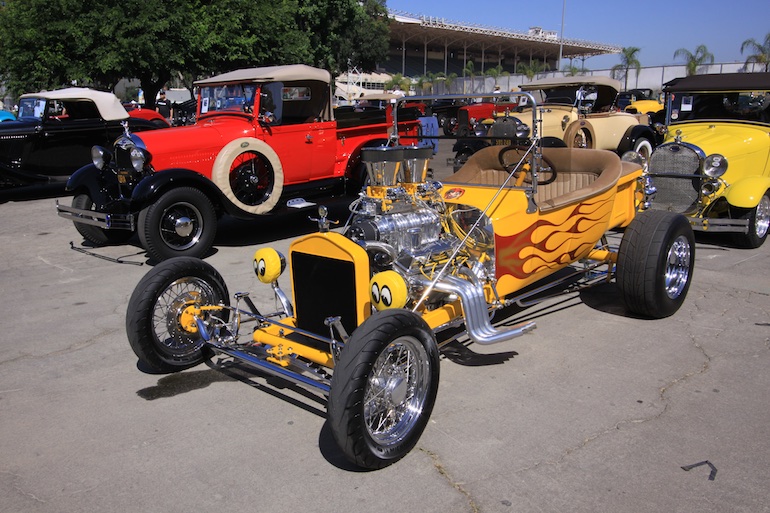 Recently, Dad and I haven't gotten along too well. We made a business investment together that hasn't gone as planned. Despite our disagreeing on this business deal, we met at the L.A. Roadsters Show & Swap and had a good father/son time, as we always do every Father's Day Weekend.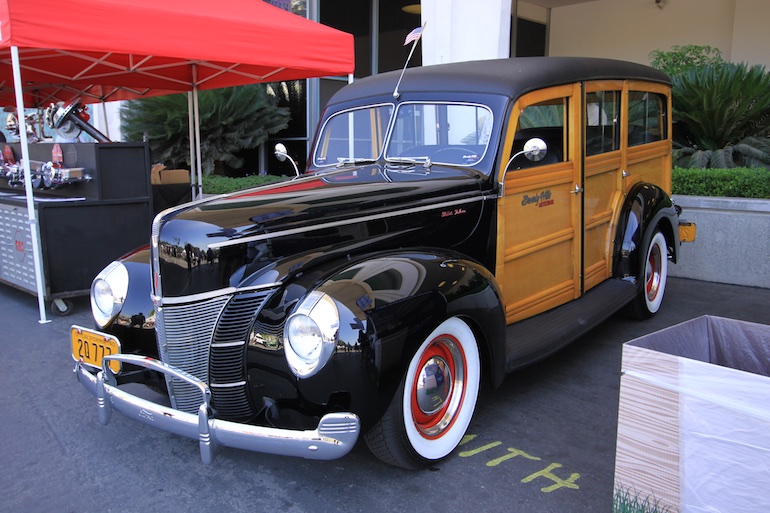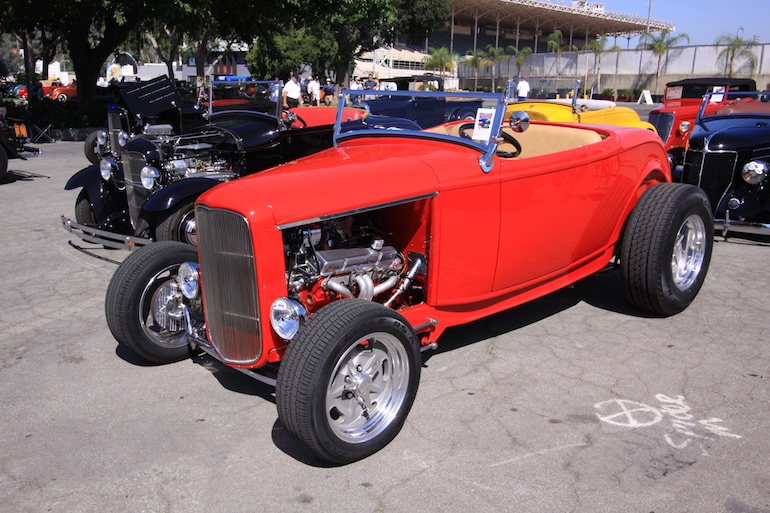 My advice to you, if you're having trouble relating to your father, son, mom or daughter, is to take them to a car show and to share a great time. Next Father's Day Weekend make your way to a car show in your area. Still better, make the trip to Pomona, California for the L.A. Roadsters Show & Swap. You're sure to see some or the nicest hot rods in the country, as you'll be at one of the largest street rod shows in the U.S. You're also sure to see plenty of extended families and friends enjoying the wonderful old car hobby together.