Motorworks Revival
Published by Monterey Car Week (Motorworks Revival)
By D. Brian Smith
Photography D. Brian Smith
Gordon McCall's Motorworks Revival at the Monterey Jet Center is the de reguier of a party that offers everything. There are expensive collector, exotic, supercar, vintage sports car, muscle car machines displayed with vintage airplane, fighter jet and ultra-expensive corporate jet aircraft. Well coiffed automotive enthusiasts are conversing with luminaries from all auras of the celebrity sphere - sports stars, racecar drivers, car media moguls, automotive company tycoons, designers and engineers, automotive photographers and scribes, philanthropists, pro sport coaches, movie stars, TV weathermen, late night comedians and even some budding and established supermodels show up for McCall's Motorworks Revival. The wine, beer, champagne, soda, water flow extensively the entire event. There are all kinds of gustatory delights to charm one's tastebuds and nourish one's body. Beautiful people are everywhere, as are the amazing cars that some lucky souls currently caretake, on display for the party.
The crew of Monterey Car Week could not possibly cover all the goings on taking place at the Monterey Jet Center. Although, we partake in more and more celebrating each occasion we're able to be among the celebrants. Our biggest treat of any Revival was having the distinct honor to meet Coach Don Shula. Mr. Shula is the winningest NFL Coach in pro football history. He also was a teammate of Johnny Unitas and then the coach of Johnathon Constantine Unitas, the greatest quarterback in NFL history. RR's chief scribe had the distinct honor of chatting with Coach Shula for a good 20 minutes. Mr. Shula is a gentleman, a strategic NFL coaching genius and an unassuming gracious guy.
In 2011, we spent more time than ever capturing the coolest cars from the event with our MCW cameras. There were as many nice aircraft as in years past, but still more exceptional two-wheeled and four-wheeled motor vehicles. So, we took advantage of our surroundings and let our shutters do the talking. In the case of the many attractive women at the party, we attempted to snap some photos of them without intruding on their festivities (or being labeled a paparazzo). We managed to avoid getting slapped, so we must have done a good job in that regard.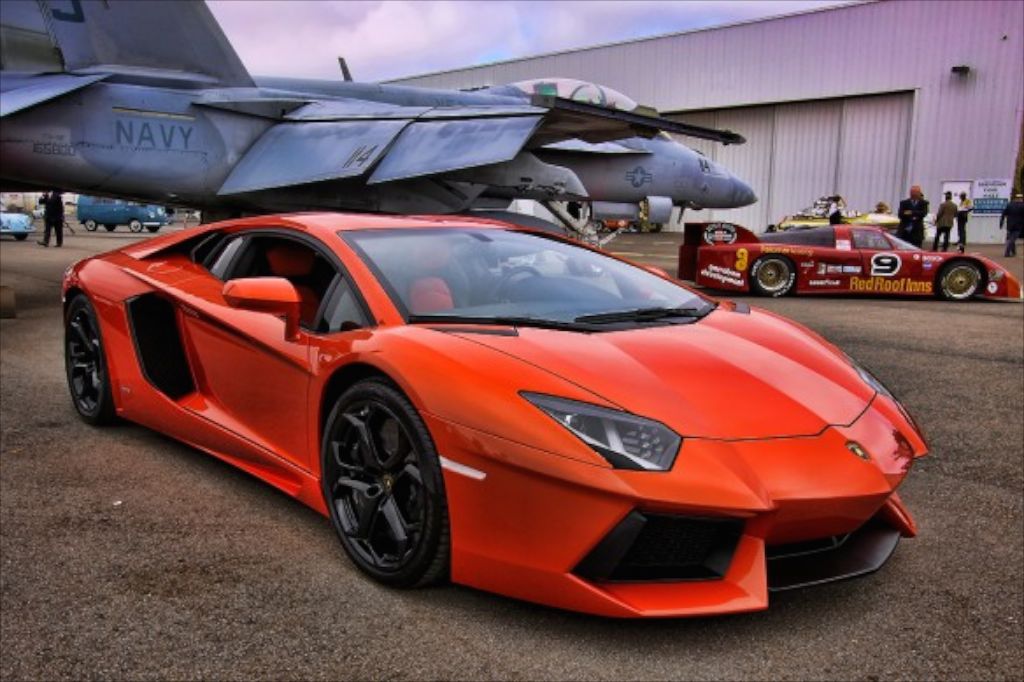 Whether you were able to be there with Redline Review in person, or if you can only be at the Monterey Jet Center with us now as we show you some of the photos, we know you'll enjoy looking at the picture gallery. Remember that life is short and if you've never been to the Gordon McCall's Motorworks Revival at the Monterey Jet Center before, you should plan right now to be part of the fun in 2012. For more information on making the Revival a reality in '12, visit Gordon McCall's website for more information: http://www.mccallevents.com/index.cfm/home.htm. We hope to see you next year at the Monterey Jet Center. Until then, enjoy some of what we found to be the most fun and inspiring.